It's that time of year when all that is nice comes is pumpkin spice. My/Mochi is no exception.
The brand will start stocking freezers nationwide with its Pumpkin Spice, as well as Apple Pie á La Mode, mochi ice creams beginning in early September.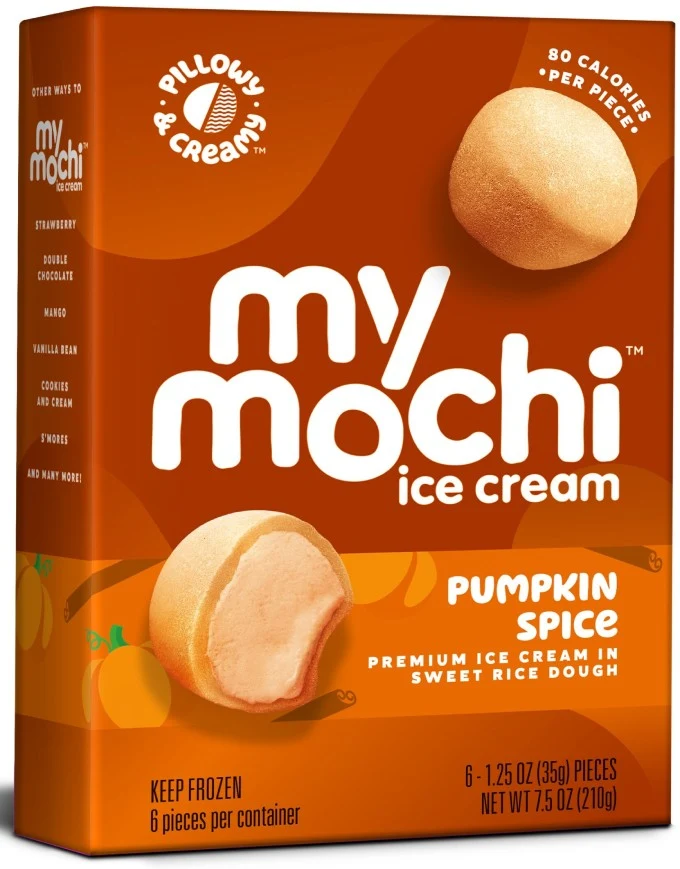 The Los Angeles based company makes its own creamy, premium ice cream and wraps it in pillowy rice dough to deliver a cool, dual texture experience in an 80-calorie portioned snack that fits in the palm of your hand.
Pumpkin Spice stands out among the fall food frenzy with cinnamon pumpkin spice ice cream and graham cracker wrapped in the chewy mochi dough; and Apple Pie á La Mode delivers a twist on the classic with a soft cinnamon spice apple filling perfectly placed in the center of vanilla ice cream so you get that extra taste sensation in every bite.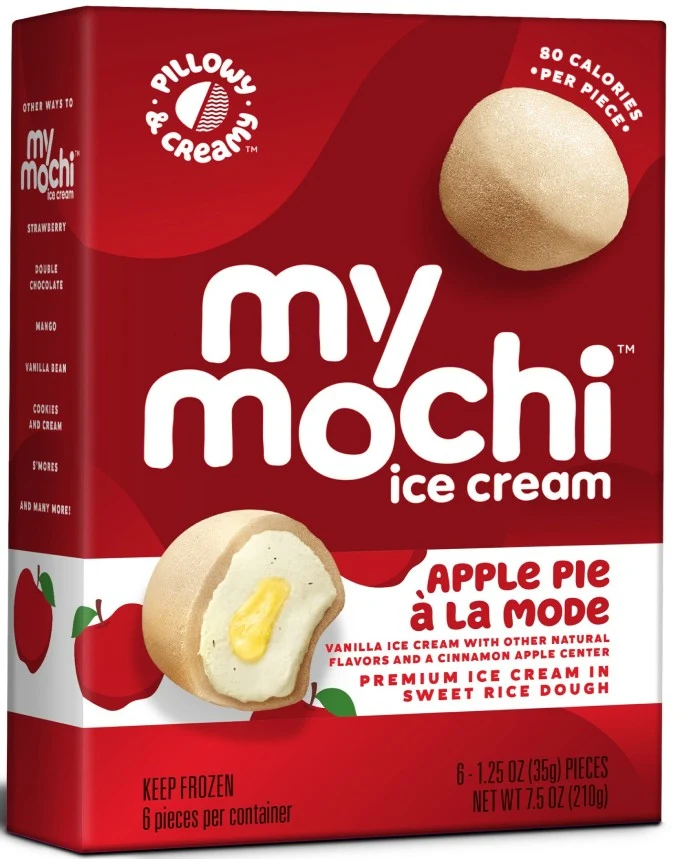 My/Mochi Seasonals are available at select retailers nationwide for an average price of $5.99 for a six-count box.