Here's a Mother's Day Nashville 2021 guide covering special menus (dine-in and take out) for brunch, lunch, and dinner. Mother's Day 2021 is happening on May 9.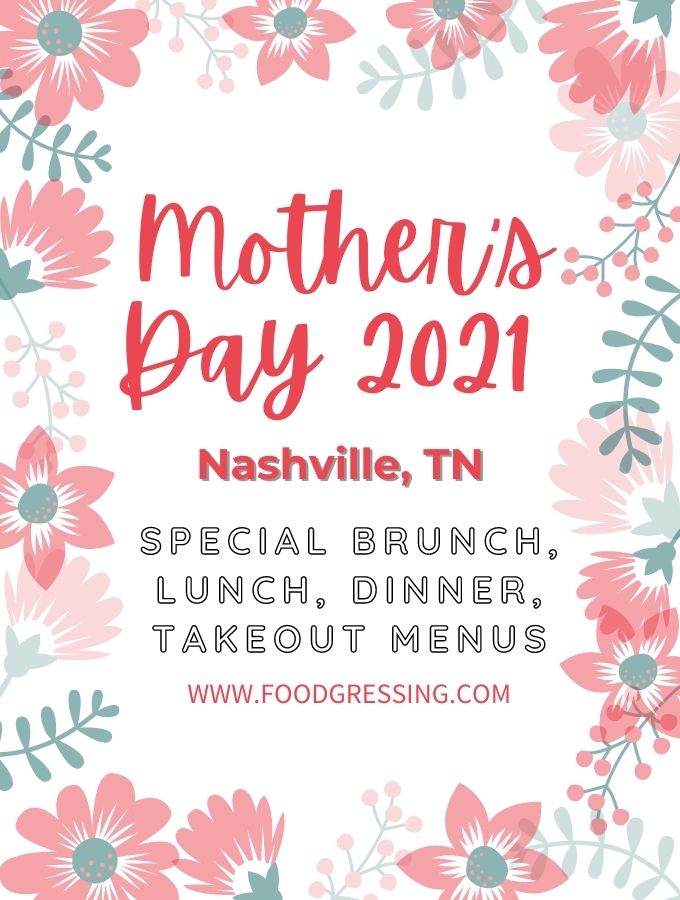 This list is updated as information becomes available. Please reach out to me [email protected] or @foodgressing on social media (Instagram, Facebook, Twitter, TikTok) for any suggestions.
Any support to local businesses is appreciated in these times. Holiday celebrations can take on different forms from traditional, fusion to modern.
Please use this list as an inspiration for ideas on how to put together your own Mother's Day celebration.
If you like this post, please share with your friends and family. This would help support the website and for me to continue doing these roundups.
Mother's Day Nashville 2021 Restaurant Offerings
Aquarium Restaurant
Treat mom to a special underwater dining adventure. Enjoy a delicious three-course meal for one for $45 at the Aquarium Restaurant from May 7 – 9.
Yolan
Celebrate Mom with a festive, Roman-inspired brunch at Yolan . Begin with an Aperol Spritz prepared tableside, then explore a menu of morning favorites, savory dishes from Rome, and decadent pastries. Reservations open for May 9 from 10:30 AM – 2 PM.
Saint Stephen
Saint Stephen is offering a Mother's Day 4-course prix-fixe menu. Reservations open for May 9 from 10:30 AM – 2:45 PM.
Hard Rock Cafe
From May 6 – 9, treat Mom to a tableside Momosa bar featuring champagne, juices, and fresh fruit at the Hard Rock Cafe Nashville.
In addition to our Hard Rock favorites, try our Momchie menu selections of Lobster Flatbread, Lobster Cobb Salad, Herb Grilled Chicken, and Strawberry Shortcake Sundae.
Frothy Monkey in 12South
Frothy Monkey in 12South is offering a Mother's Day Package includes a breakfast casserole, a bowl of mixed fruits, a flower bouquet (provided by Echoes of Eden Florals), and a freshly baked blueberry muffin and chocolate chip muffin for the kids from BAKERY by Frothy Monkey. $60 serves 4 people.
Pickup On May 8 from 4 PM – 5 PM and May 9 from 7 AM – 8 AM.
STK Steakhouse
STK Steakhouse is offering Mother's Day Brunch and Dinner specials, MOMosas, flowers for more and more.
Granite City Food & Brewery
Granite City Food & Brewery is offering a special Mother's Day Edition of our signature Lawless Brunch features French Toast, Reggiano Hash browns, Slow Roasted Prime Rib, our signature Omelet Creation Station and much more. Make your reservation today! Adults $28.99, Kids $8.99.
Mother's Day quotes to make your mama smile
We all know moms are everything and rely on moms for love and support daily. There's so much to say to them, so here are the best Mother's Day quotes to make your mama smile.
About Mothers's Day
Have you ever wondered how Mother's Day came to be? Perhaps you are looking for some ideas on the perfect gesture for the maternal figure in your life? Check out my general Mother's Day 2021 guide.
Free Mother's Day Cards
If you're looking to send an Easter greeting card, check out Canva.com (referral link) for free Mother's Day card templates and start designing.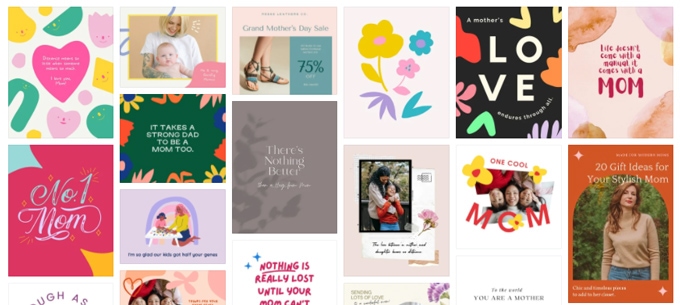 I have been using Canva for years and if you're new to Canva, please feel free to use my Canva referral link to sign up for free.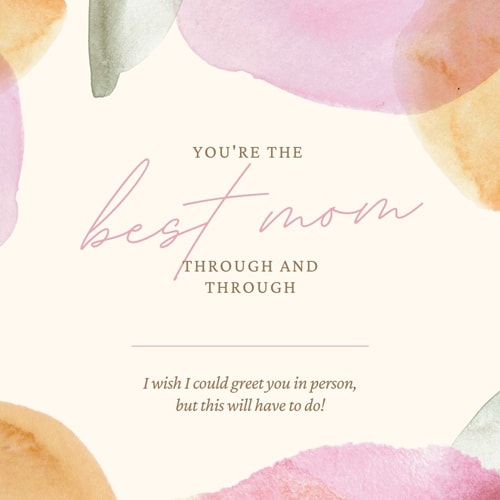 It's a great graphic design platform used to create social media graphics, presentations, posters, documents and other visual content.
YOU MIGHT LIKE: