Mini Kabob is a small mom-and-pop Armenian restaurant located in the heart of Glendale, California.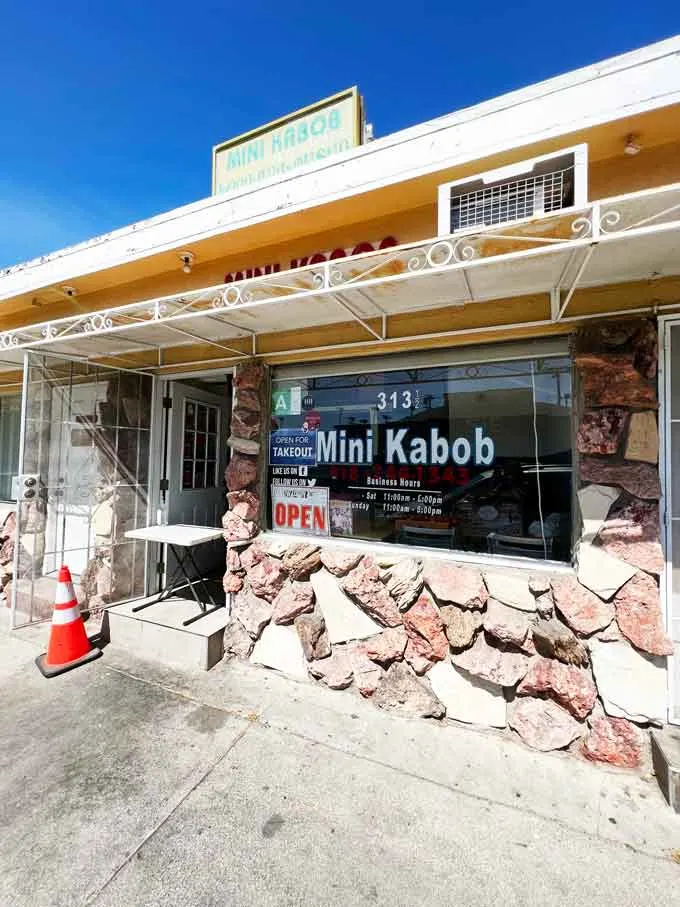 In 2021, Mini Kabob made it on the New York Time's list of Best Restaurants in America. They've been featured many times in the press because of their delicious home-style Armenian fare.
The restaurant was first founded by a Persian American who owned the mechanic shop behind the building. His goal was to fulfill his craving for traditional mini ground beef kabobs served in Amernian lavash (thin flatbread).
In 1995, current owners Ovakim Martirosyan and his wife, Alvard Martirosyan, bought this business and never looked back. This couple works with their son, Armen, to create delicious, fresh kabobs daily. This family is welcoming and friendly offering home-style Armenian fare for customers.
While the interior of this no-frills joint is small, that's only because all of the emphasis is on the food, making this a popular spot for takeout.
Guests particularly enjoy the tantalizing aromas as soon as they walk in.
They serve up quality meat such as ground beef/chicken; beef/chicken cutlet; beef shish pieces; chicken breast and thigh skewers; French cut lamb chops; falafel plates, and of course mini kabobs. They also offer homemade Egyptian style hummus, eggplant caviar, and cucumber yogurt.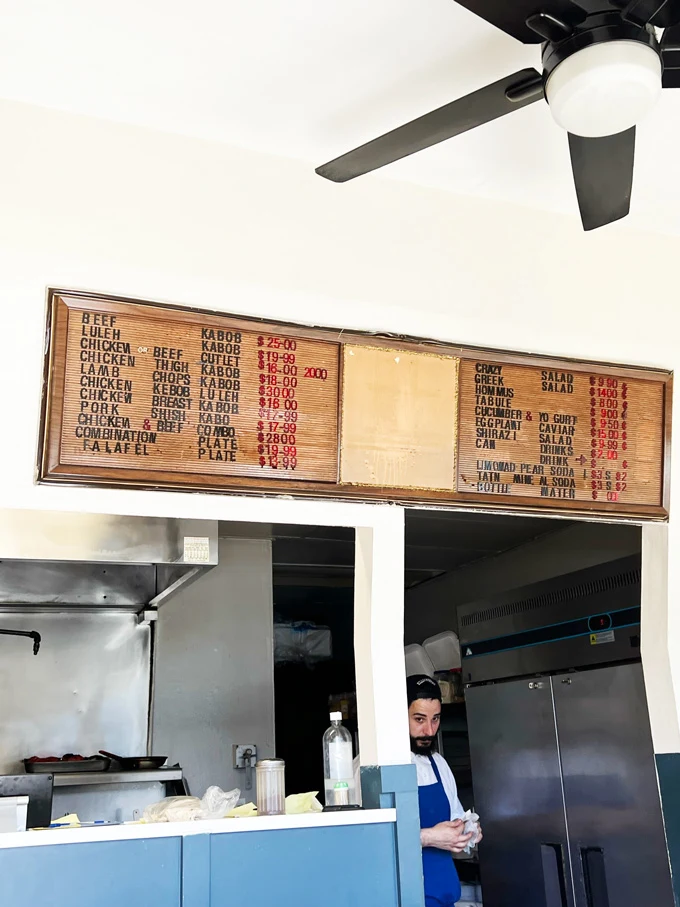 When I got to Mini Kabob, Armen was at the counter and I told him it was our first time visiting. He asked for how many people (including kids) and I told him 4. He put together a variety of items for us to try and it came out to be around $70 (paid in cash).
We got an assortment of ground beef lule kabob; ground beef shish kabob; chicken thigh kabob; pork shish kabob; chicken breast shish kabob as well as fire-roasted jalapeños and tomatoes, hummus, onions with parsley, and rice.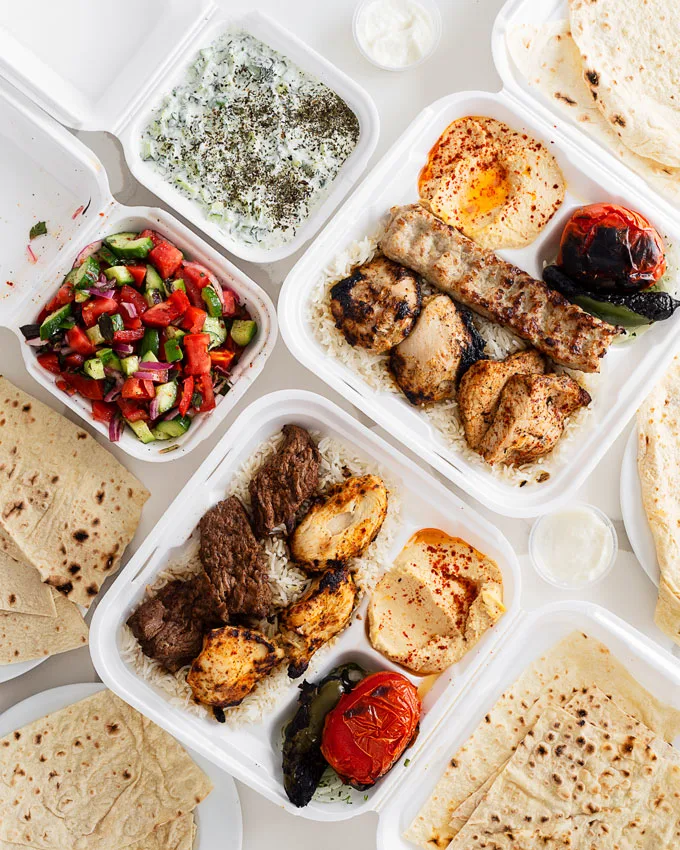 The meats were so juicy, tasty and flavorful with spices.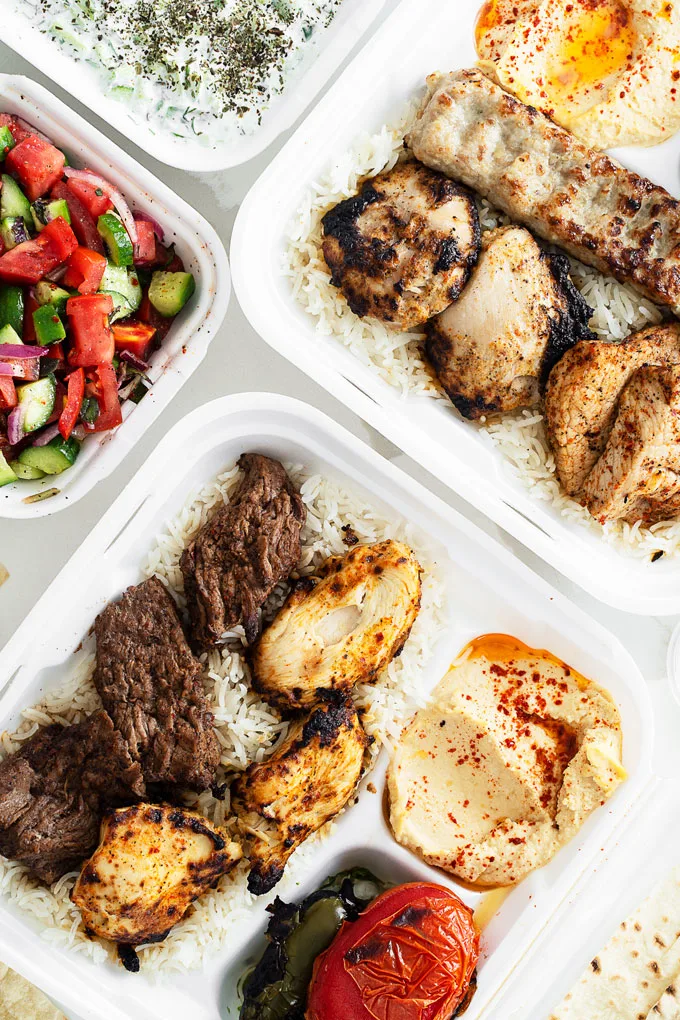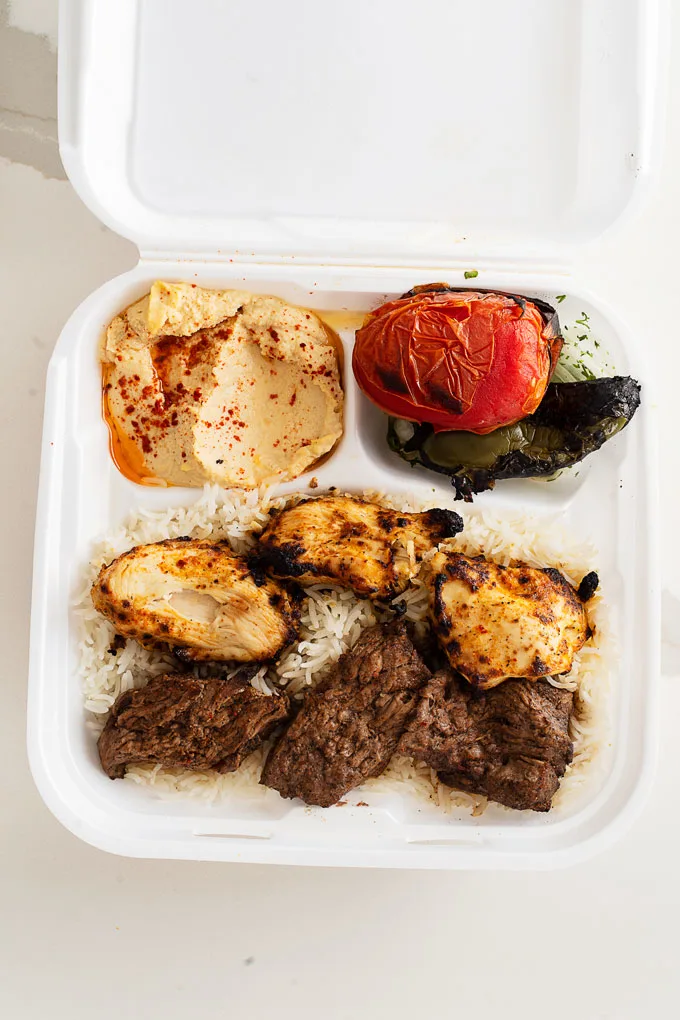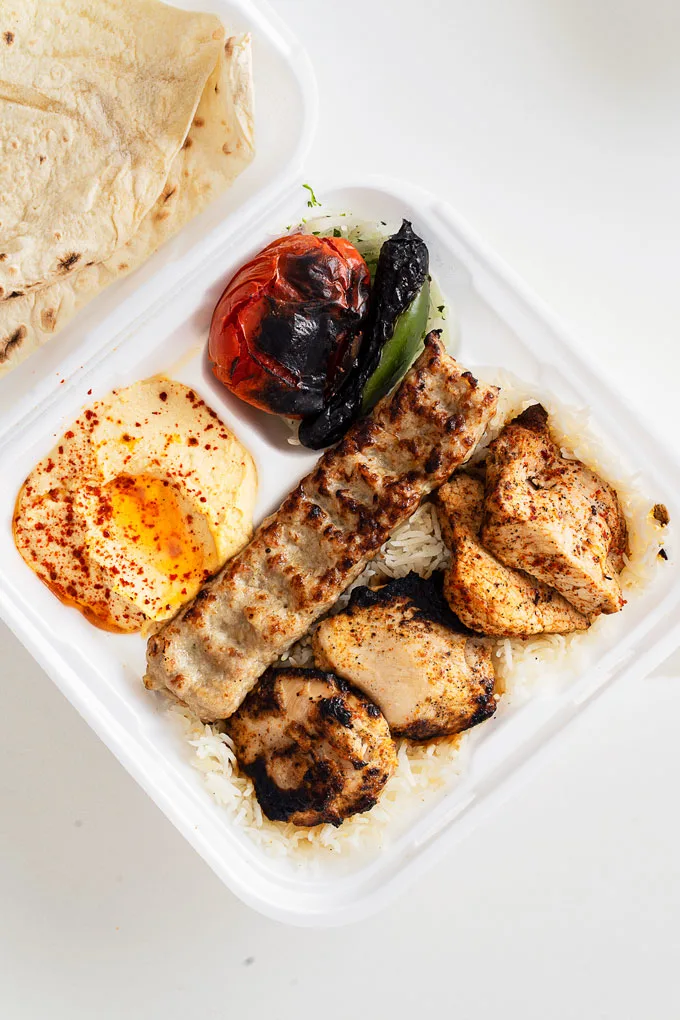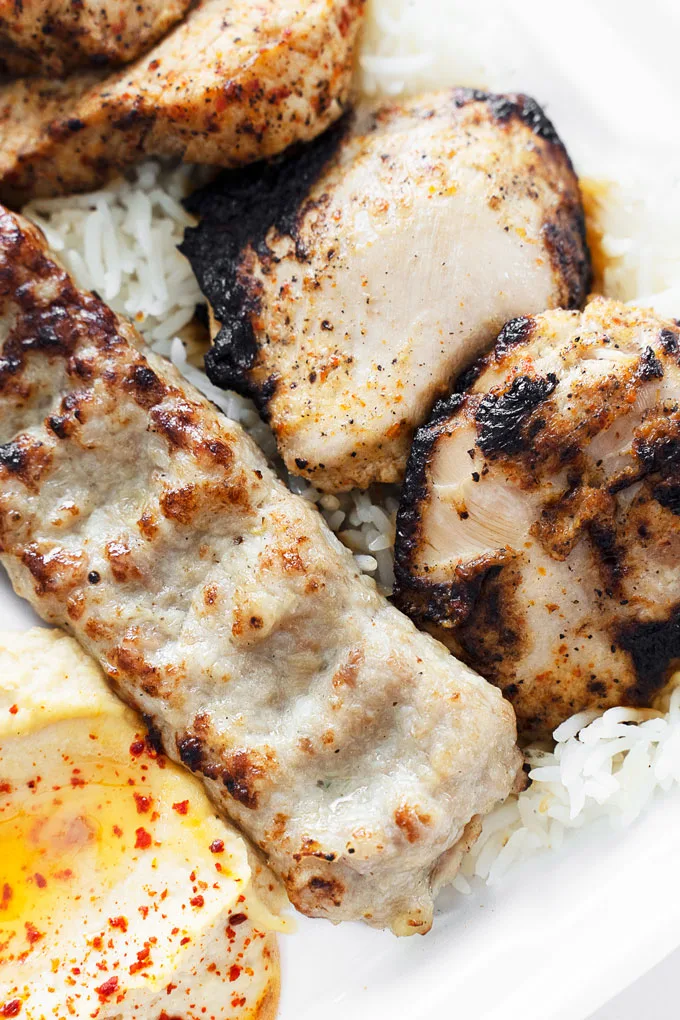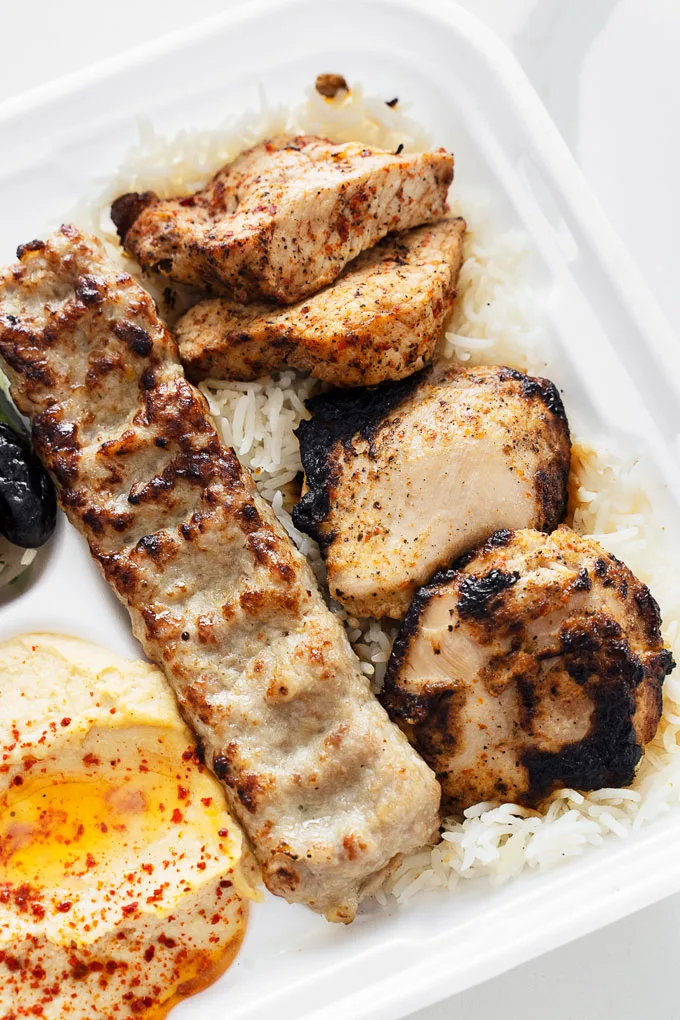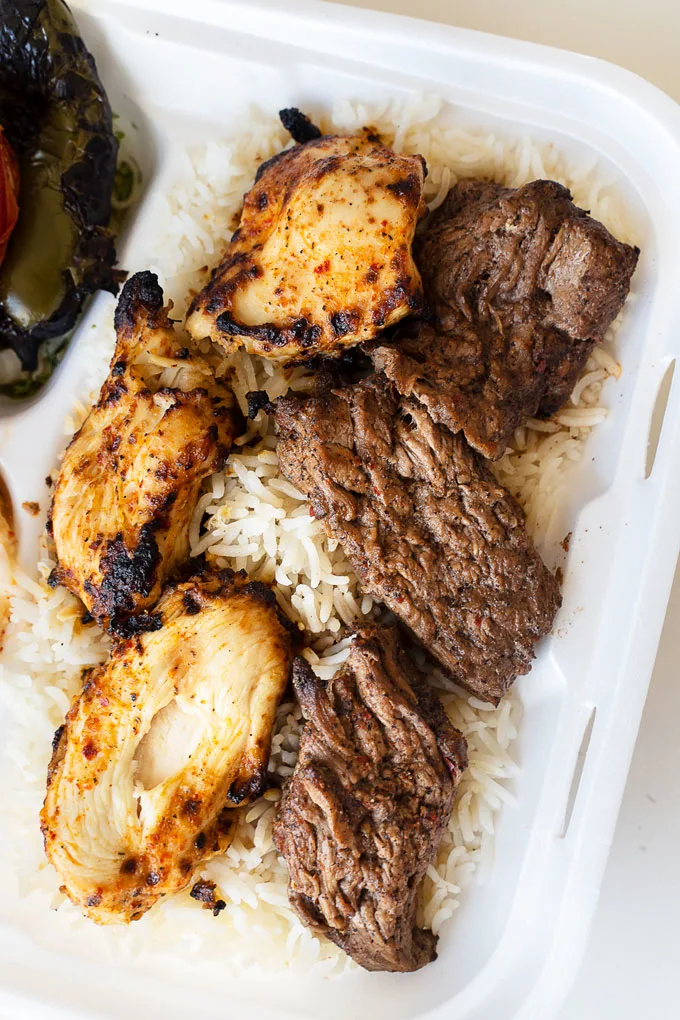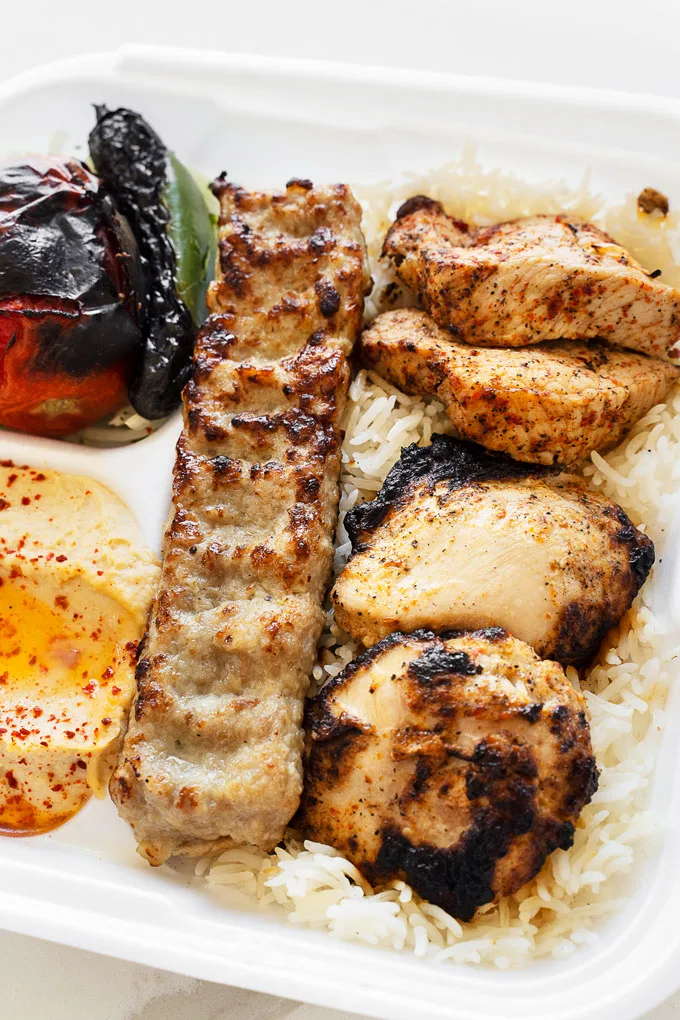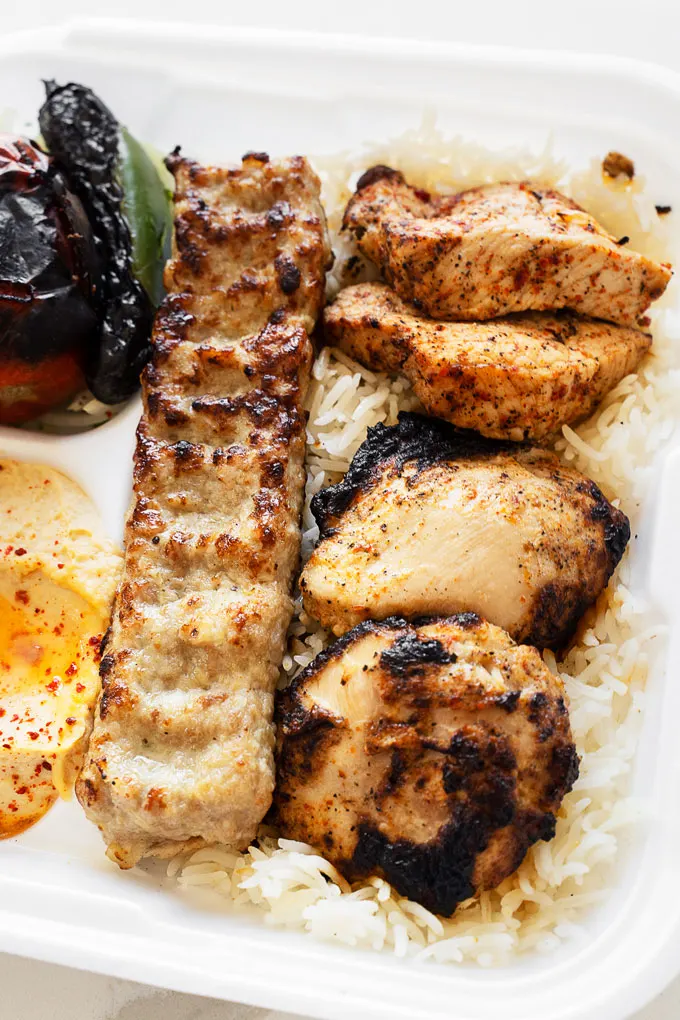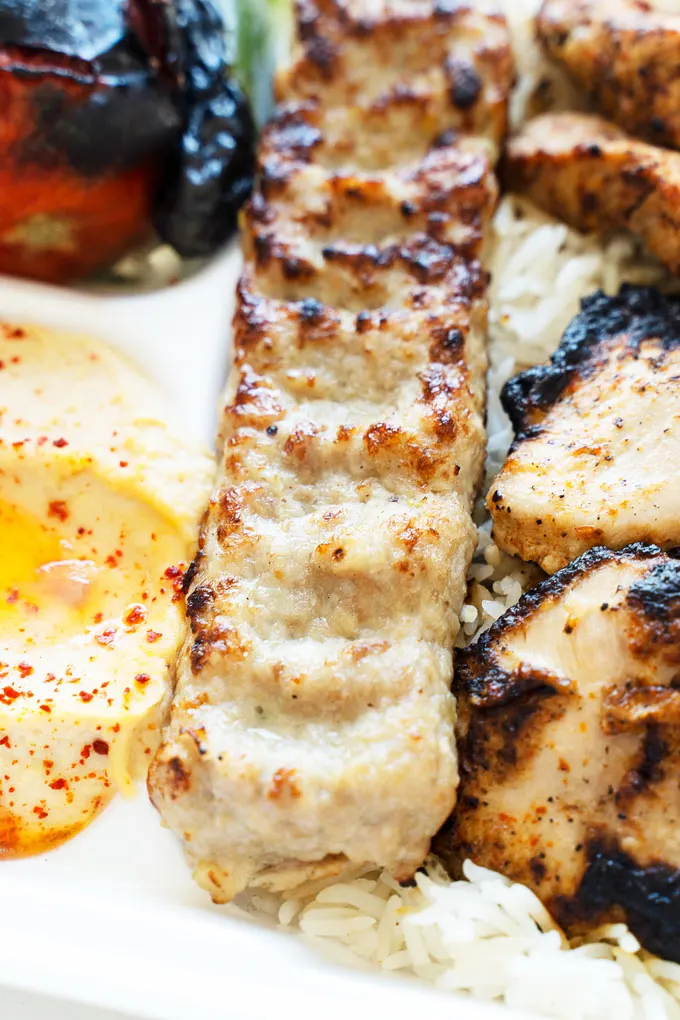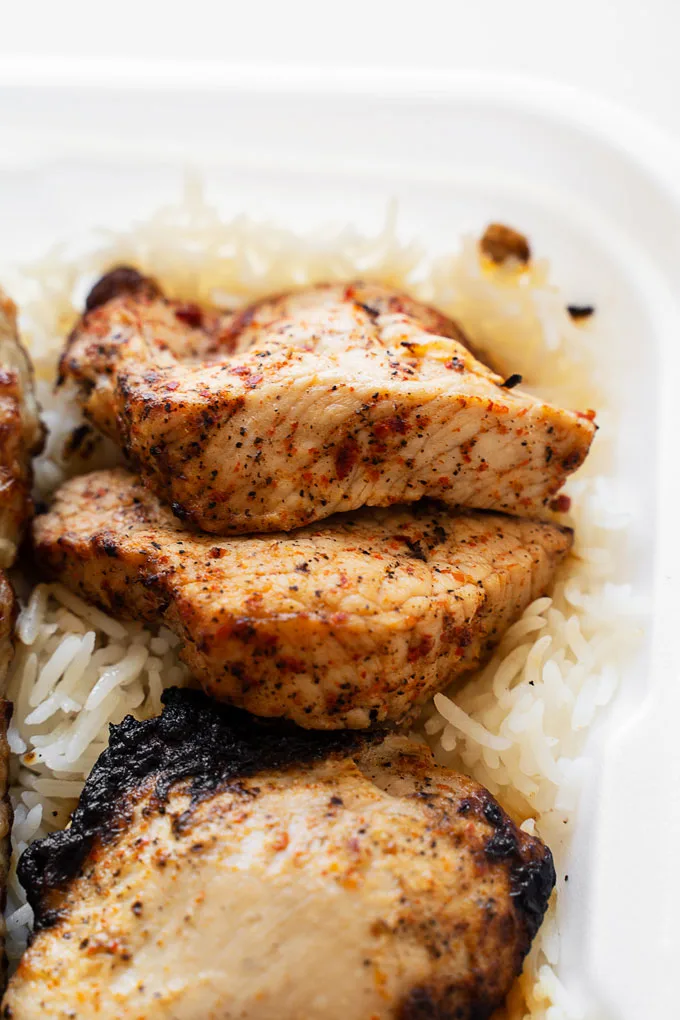 There was also homemade Egyptian style hummus with a drizzle of lemon, oil and a sprinkle of red pepper.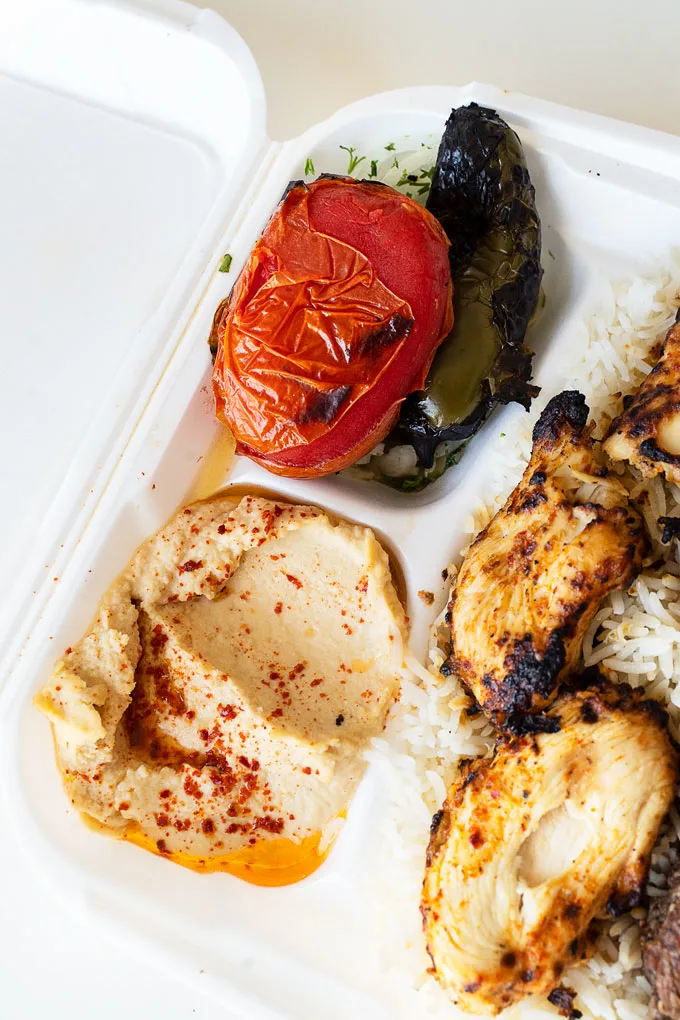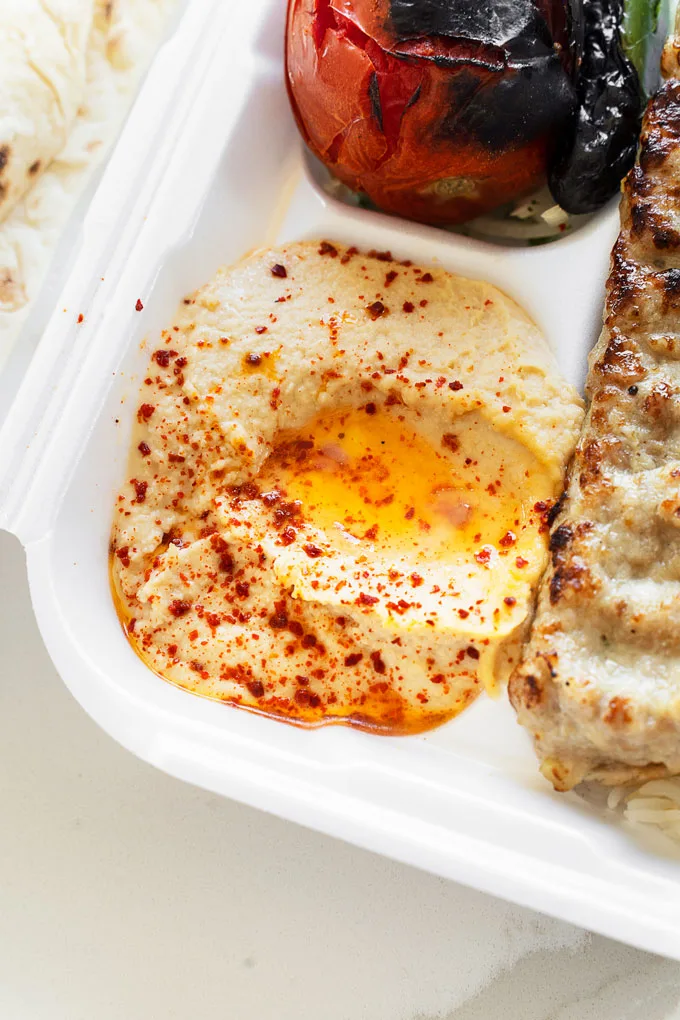 We also tried the homemade fresh yogurt and cucumber mixed with a dash of dry mint.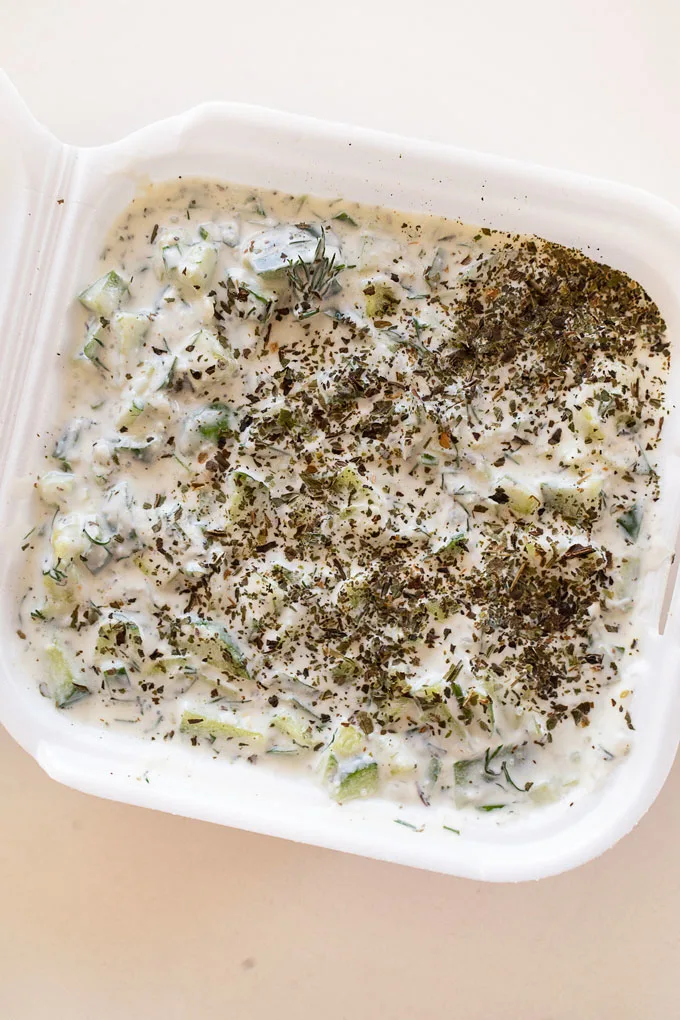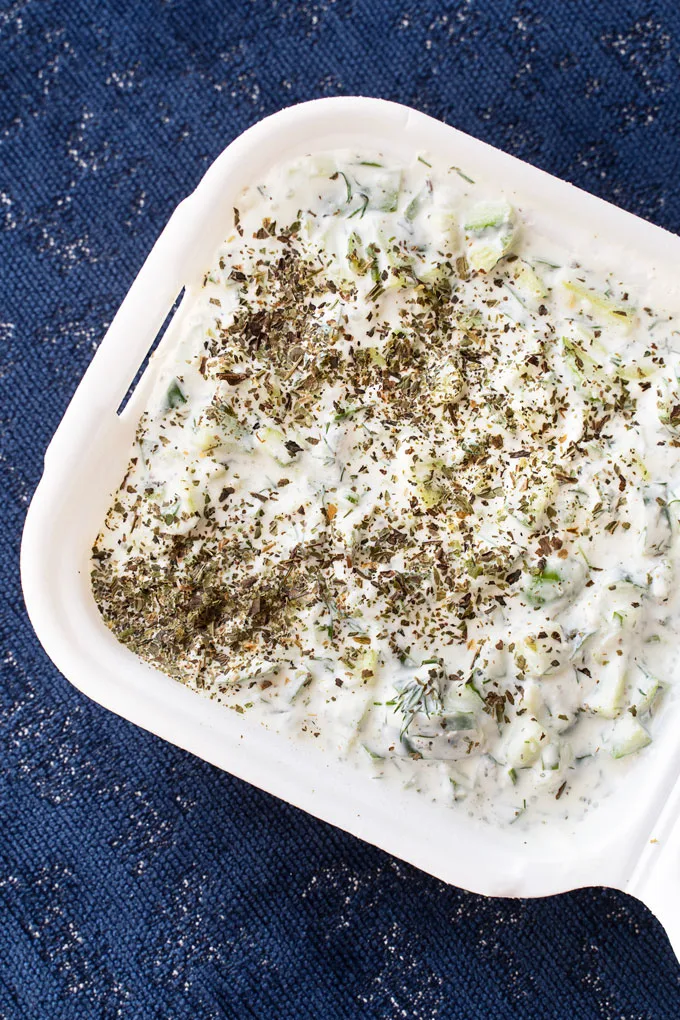 The Greek salad featured fresh feta cheese with black olives on a bed of romaine lettuce, cucumber, and tomatoes, with red wine vinaigrette.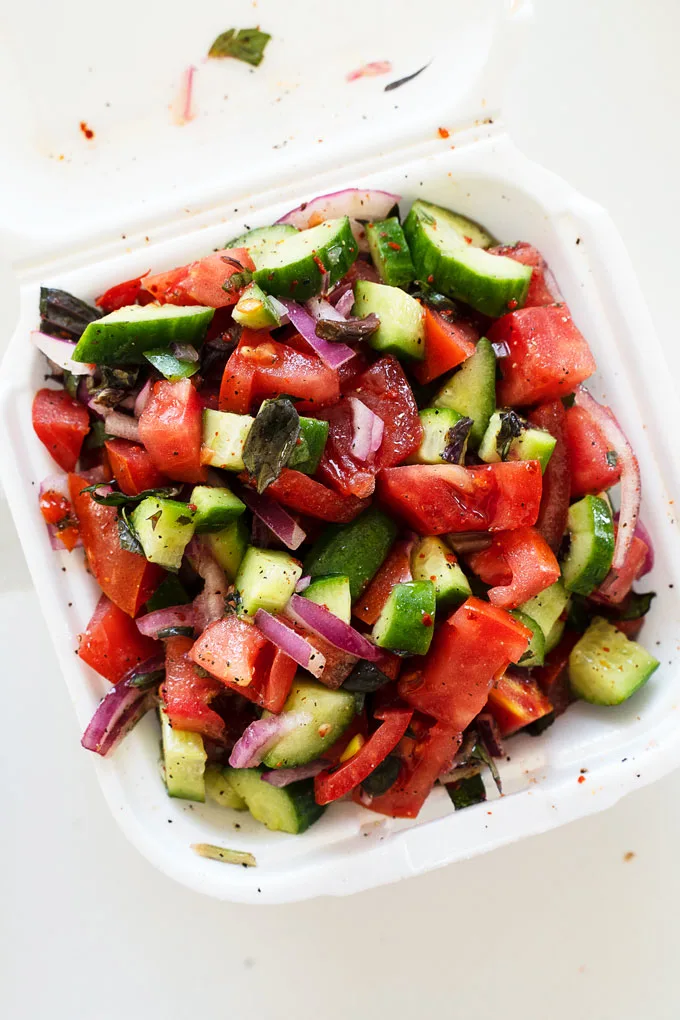 The charred vegetables were a nice touch.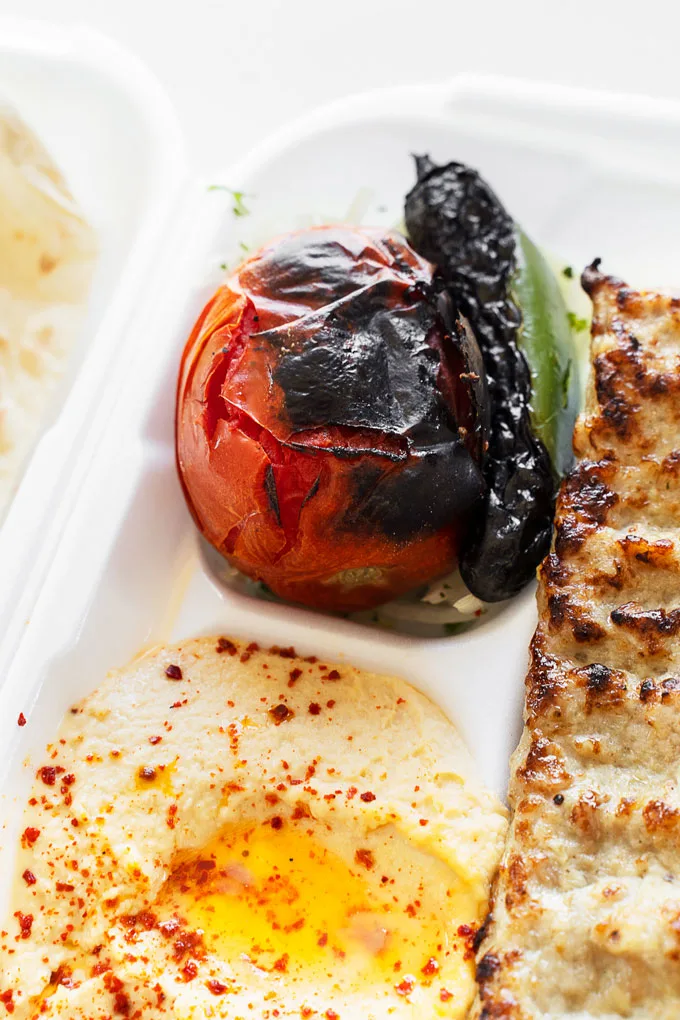 They're a busy spot so try to order ahead if you can. Can't recommend them enough!