The season of giving is upon us and more than 1,600 local McDonald's restaurants from the Carolinas to the Keys are competing in the Third Annual Drive Thru Challenge now through December 4, 2022 to encourage local customers to help raise money to benefit local Ronald McDonald House Charities (RMHC) chapters.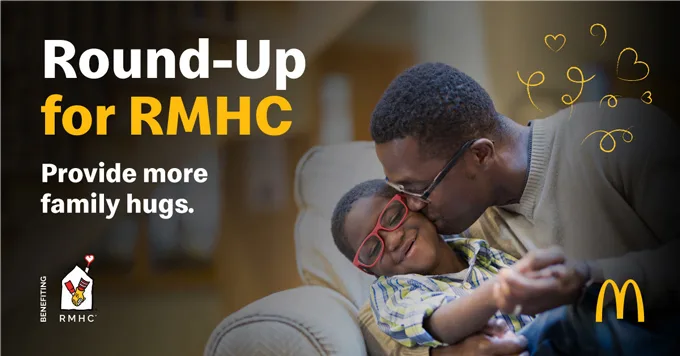 At McDonald's, they believe in the power of togetherness, and they are proud to be the founding mission partner of Ronald McDonald House Charities, which helps keep families with children who are sick together and near the care they need.
Typically, during this time of year, customers are in the mood to be generous and nonprofits like RMHC have a chance to boost their bottom lines and get the dollars they so desperately need to fuel their missions for the upcoming new calendar year.
And that's why local McDonald's Owner Operators and their employees are on their own mission to help increase awareness of the Round-Up for RMHC program through the Drive Thru by reminding customers daily just how easy it is to donate to their local RMHC chapters this holiday season.
Each time someone orders through the Drive Thru, they can round up their purchase to the nearest dollar or choose to give $1, $3 or $5 for RMHC.
These past few years they've all learned that small gestures can make a big impact and that's why local McDonald's restaurants across the Southeast U.S. are aiming to raise more than $1.5 million dollars during this 4-week annual competition.
And while only two weeks remain in this friendly local competition, the Round Up for RMHC program option is available at all McDonald's restaurants nationwide, giving customers an easier and more convenient way to donate year-round to RMHC and help families with sick or injured children stay together.
For families with children receiving medical treatment, it's those moments, those minutes, those nights with each other that give them the continued strength and support they need to stand up against hardship.
In total, McDonald's, local franchisees and our customers donated over $168 million to RMHC in 2021, helping the Charity provide more than 1.8 million overnight stays for RMHC families around the world.