Opaline Bar & Brasserie Washington DC is proud to present Le Goûter Cherry Blossom beginning Saturday, March 11 and taking place every Saturday between 2:00 and 4:00 p.m., through April 15.
Executive Chef Kevin Lalli and his culinary team will prepare Cherry Blossom French afternoon tea for sweet and savory lovers of all ages.
An afternoon of delightful decadence and French thé tradition includes: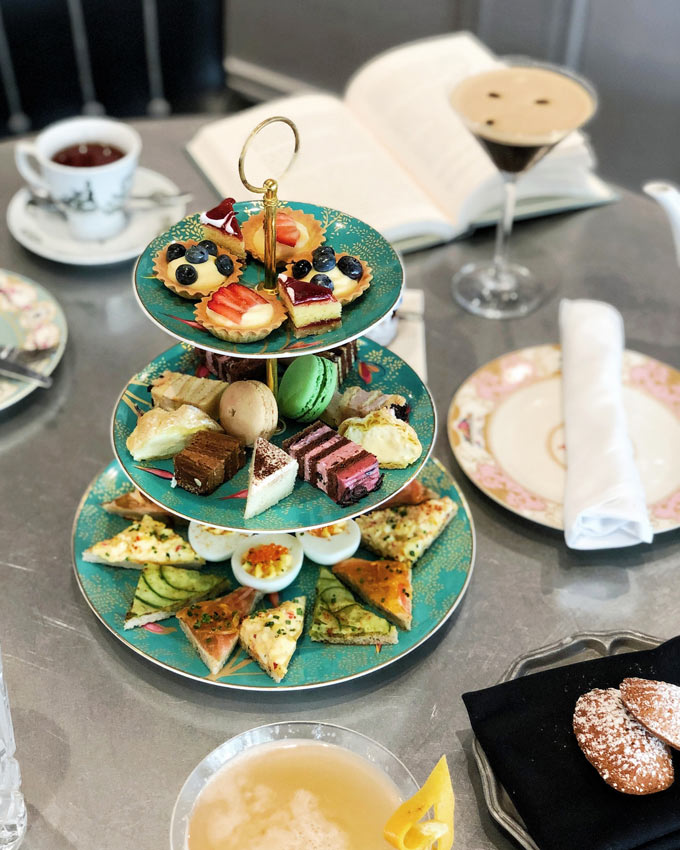 Sweets

Blueberry Scone
Cherry Pie
White Forest Cherry Cupcake
Cherry Frangipane Tart

Savory

Deviled Eggs
Croque-Monsieur
Smoked Salmon & Leek Quiche

Tea Sandwiches

Heirloom Tomato, Cucumber, Egg Salad
Also included are a selection of loose-leaf Metz teas including; Cream Earl Grey, Organic English Breakfast, Orange Pekoe, Organic Turmeric Ginger Peach, Japan Sencha Mikado, Organic Kyoto Cherry Rose, and Organic Blue Nile Chamomile are included.
Le Goûter Revisité – Parisian-inspired cocktails include:
Hendricks Punch $14
Espresso Martini $15
Salasar Crémant de Limoux Carte Azur $16
Metz Tea infused Japan Sencha Cocktail $16
Le Japonais Revisité $18
Specially priced Lavazza French Press & other handcrafted coffee beverages will also be available.
Opaline's Le Goûter Cherry Blossom is available from 2:00 to 4:00 p.m. on Saturdays beginning March 11 through April 15, priced at $65 per person, $32.50 for children under 12 years of age.
Reservations should be made at least 24 hours in advance. For reservations call (202) 730-8701 or email; [email protected].
Opaline Bar & Brasserie, located at 806 15th Street, NW. at the corner of Lafayette Square bordering the White House.