KFC Canada is launching an unbeatable deal for Calgarians: For a limited time, get 2 pieces of original recipe chicken or tenders for $2 only on Tuesday. It's not too good to be true. It's KFC Twosdays.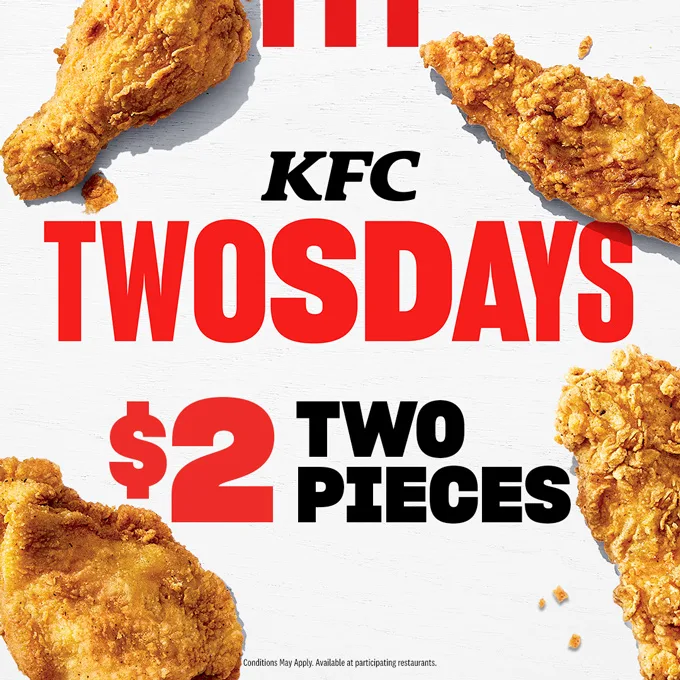 This deal can't be beat. KFC uses 100% real chicken, raised by real Canadian farmers, hand breaded and served by real chefs.
For only $2 you can get 2 pieces of crisp, juicy, finger lickin' good chicken.
Think about it: for the same amount of money, you can see the first 11 minutes of a movie, or get enough gas to go 0.0000002 kilometres. We'll take Twosdays, please.
Twodays kicks off at KFC restaurants across Calgary on Tuesday, August 30 for a limited time.