Before leaving Kelowna for an overnight stay in Meritt, we visited the waterfront area one last time. I was in the mood for some Asian food so I decided to get some takeout from one popular Thai restaurant on Bernard Avenue, Bai Tong, before hitting the road. According to Trip Advisor, Bai Tong is one of the top 25 best restaurants in Kelowna and has a very high rating on both Trip Advisor and Zomato.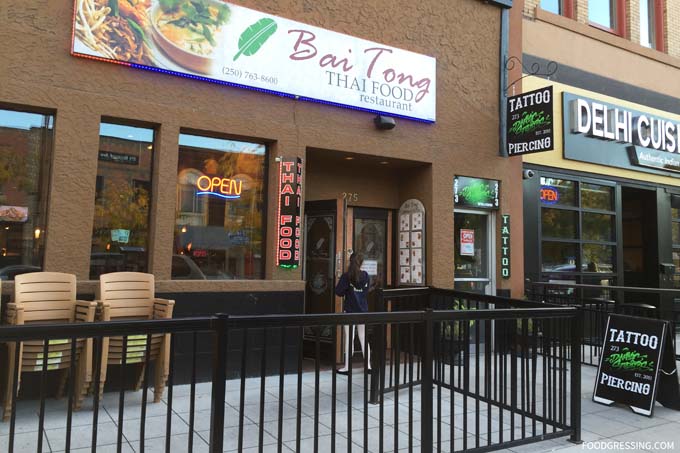 Bai Tong is located in a prime spot near the waterfront and based on the reviews it seemed to be popular with tourists during the summer. Their outdoor patio was closed the day that I went as it was a rather windy evening, but the inside was very spacious and had a contemporary design. One thing I noticed was that there were actually quite a few customers seated inside the restaurant (a good sign) . They seemed to fare better than neighbouring restaurants which looked mostly empty.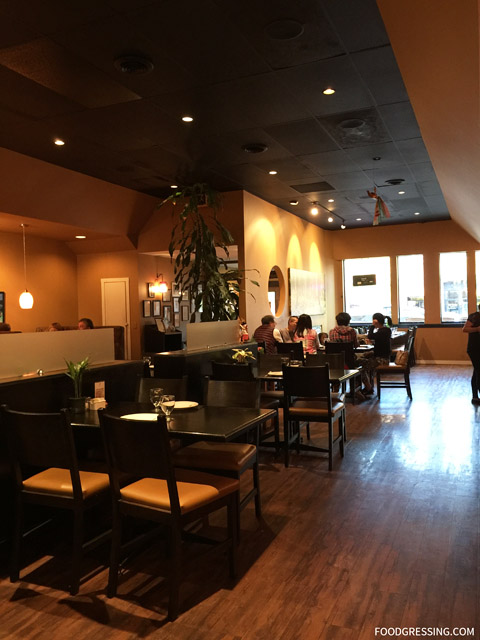 Bai Tong's menu includes the usual Thai curries, rice dishes and noodles. I ordered some simple dishes for takeout: chicken satays ($8.50), pad ma-moung him ma-pan ($12.50) and pad thai ($12.50).
The chicken satays were better than expected – very flavourful, tasty. Served with a sweet peanut sauce and a cucumber salad. I would order this again.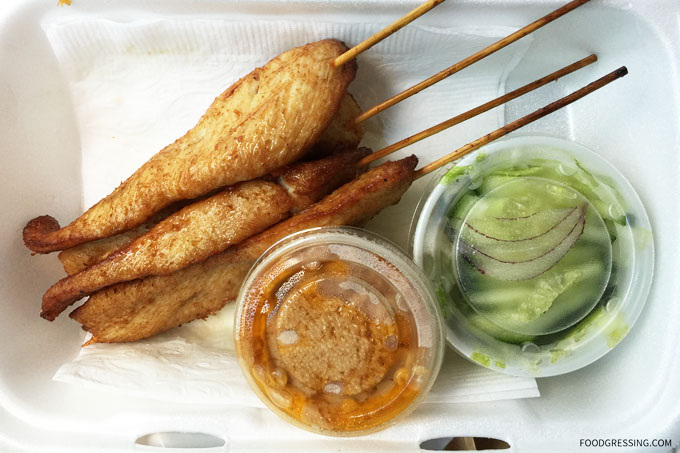 The pad thai had the usual stir-fried rice noodle, prawns, egg, tofu and green onion topped with bean sprouts and crushed peanuts. Lots of great flavour again – sweet, salty, sour, and spicy.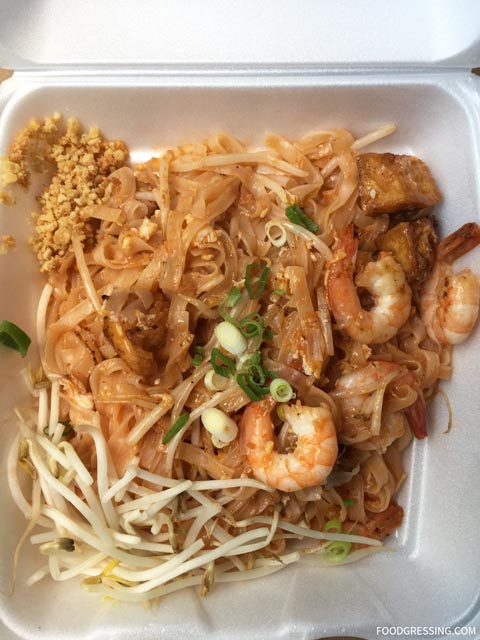 We also had the pad ma-moung him ma-pan which has stir-fried celery, bell peppers, white and green onions and cashew nuts in a house sauce. Very flavourful like the pad thai though less sweet and more on the savoury side.
Overall Impression of Bai Tong
I enjoyed the strong, Thai flavours from the take-out we ordered from Bai Tong. Portions were reasonable for the price. If I am ever in Kelowna again, I would pay a visit and dine-in for a casual, Thai food experience. Rating: 4/5
Website: http://www.baitong.ca/