Häagen-Dazs® Shops is excited to welcome back their beloved fall creation, the Pumpkin Spice Shake featuring Dulce de Leche ice cream.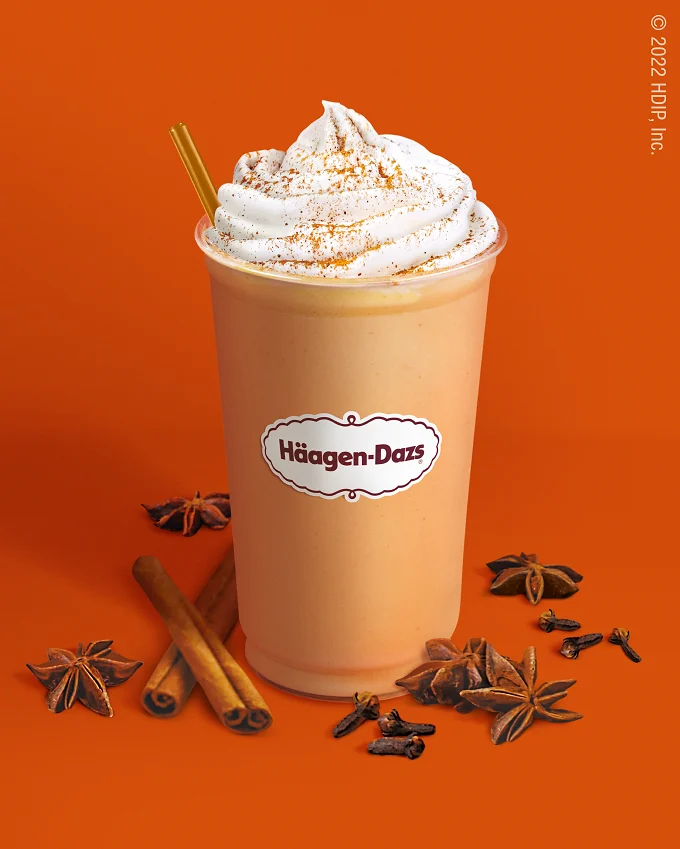 The limited-time offer will return to shops across the nation on September 15 and will be available through November 14.
Available in time for the autumnal equinox, the Pumpkin Spice Shake is a nostalgic combination of Häagen-Dazs'® Dulce de Leche ice cream, a rich caramel ice cream with thick dulce de leche ribbons, and the season's coveted fall flavors.
The ice cream is blended with creamy pumpkin, topped with whipped cream and dusted with warm pumpkin pie spices, making it the perfect cool treat to transition into the fall season.