The countdown begins for 2023 commencement, and after months of assignments, exams, and "struggle" meals, graduates deserve to celebrate! Here is a list of the best restaurants close to local universities in South Florida where graduates can celebrate their big day with high-quality food and hospitality.
University of Miami
Taste the East and West at KAO Sushi & Grill
KAO Sushi & Grill combines top-level Japanese food, South American cuisine, and European tapas.
Its modern and artsy dining room and bar evoke an elegant ambiance while being family-friendly.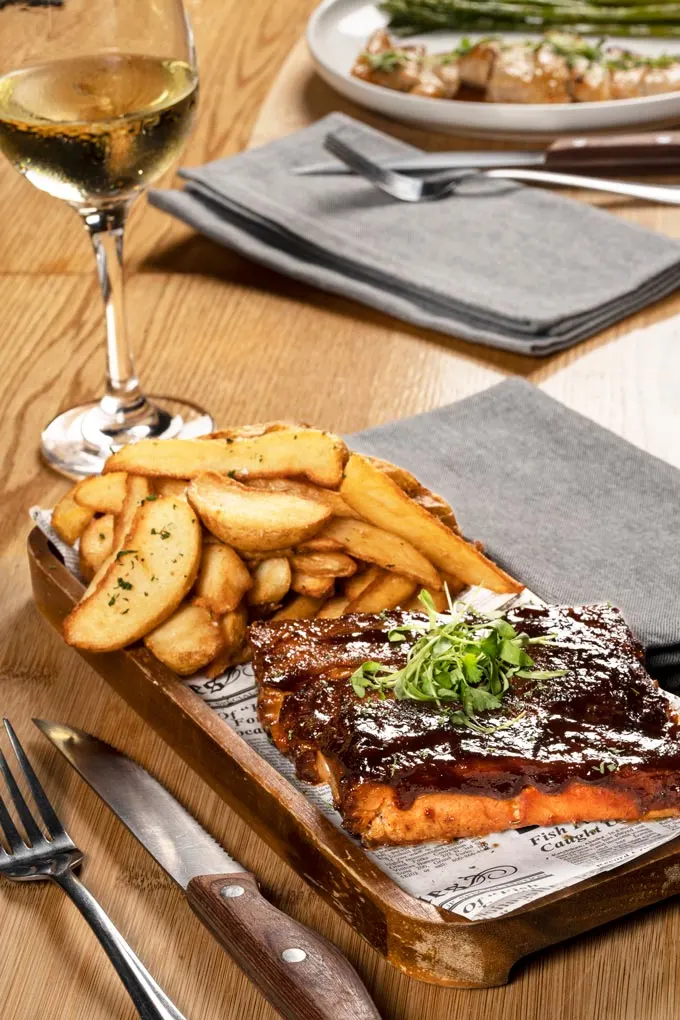 Guests can experience a menu of grilled meats, seafood, sushi rolls, and a variety of small plates, perfect for sharing with large groups.
Graduates can also rent KAO's cozy private dining areas to celebrate with friends and family while enjoying the ultimate gastronomic experience.
Escape to an Island-Minded Oasis at Mamey
Landing on the New York Times' list of the "50 Best Restaurants in America for 2022" and "36 Hours in Miami" guide, Mamey is an island-inspired restaurant by James Beard Award nominee and Food & Wine's "Best New Chef of 2020" Niven Patel.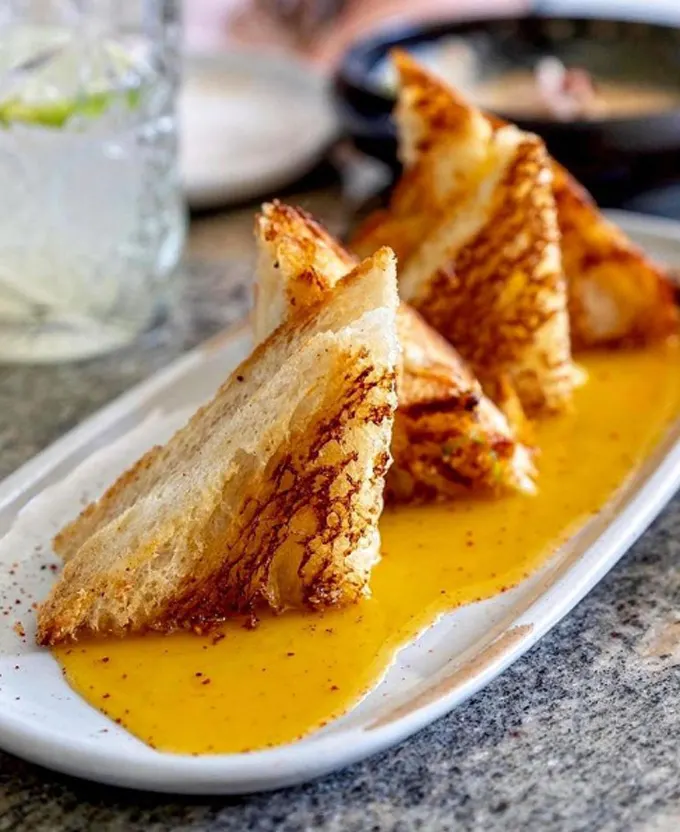 Like all of Chef Niven's endeavors, Mamey features locally grown produce, most of which is sourced from his own farm, Rancho Patel.
After indulging in flavorful cuisine and refreshing cocktails, graduates and their families can head to Mamey on 3rd, Mamey's vibrant rooftop extension, and continue celebrating with outstanding views, live music and drinks!
Mamey is the perfect spot to come together in the heart of Coral Gables. Relax, unwind and sip tropical-flavored cocktails when you #escapetomamey.
Make It Intimate at Orno
Located on the ground floor of the THesis Hotel Miami, across the street from the University of Miami, Orno is a modern restaurant with an open-kitchen concept helmed by five-time James Beard Award nominee and Food & Wine's "Best New Chef of 2020" Niven Patel.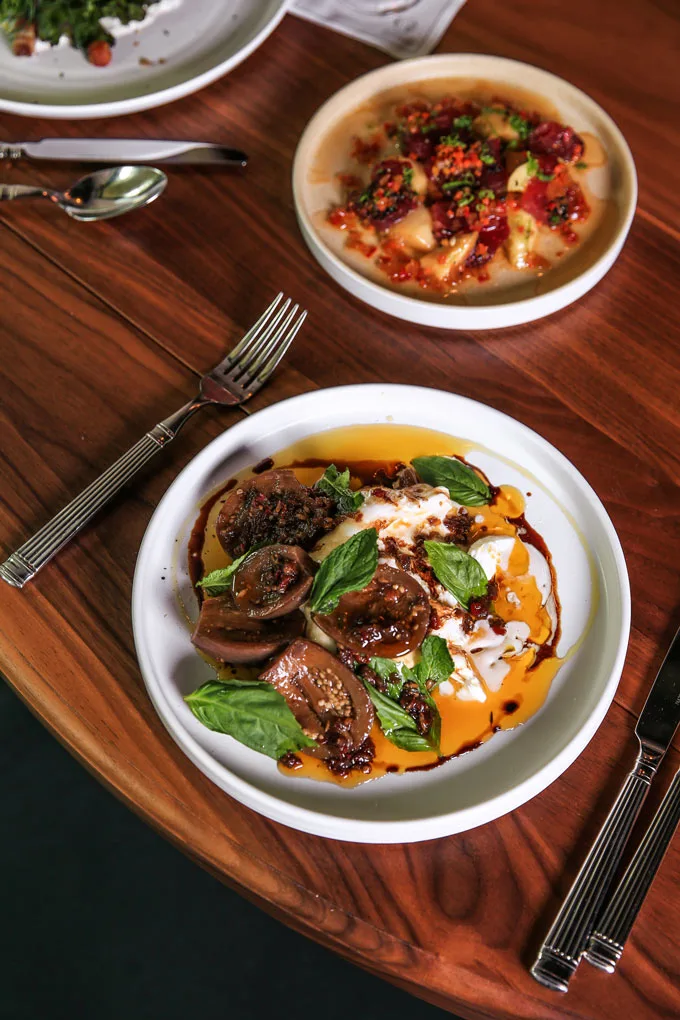 The menu is designed with a variety of small and large dishes intended to be shared and evoke conversation – perfect for graduates bringing friends and family.
The Library, Orno's hideaway lounge and private dining room, features 20 seats set against a whimsically designed colorful bookshelf.
Orno is the perfect place to enjoy an unforgettable, intimate experience with loved ones while indulging in delicious food and drinks.
Miami Dade College (Wolfson Campus)
Celebrate with Megayacht Views at The Deck at Island Gardens
The Deck at Island Gardens is Miami's most exquisite superyacht marina and outdoor lounge, the perfect environment for graduates to wine, dine and dance outdoors.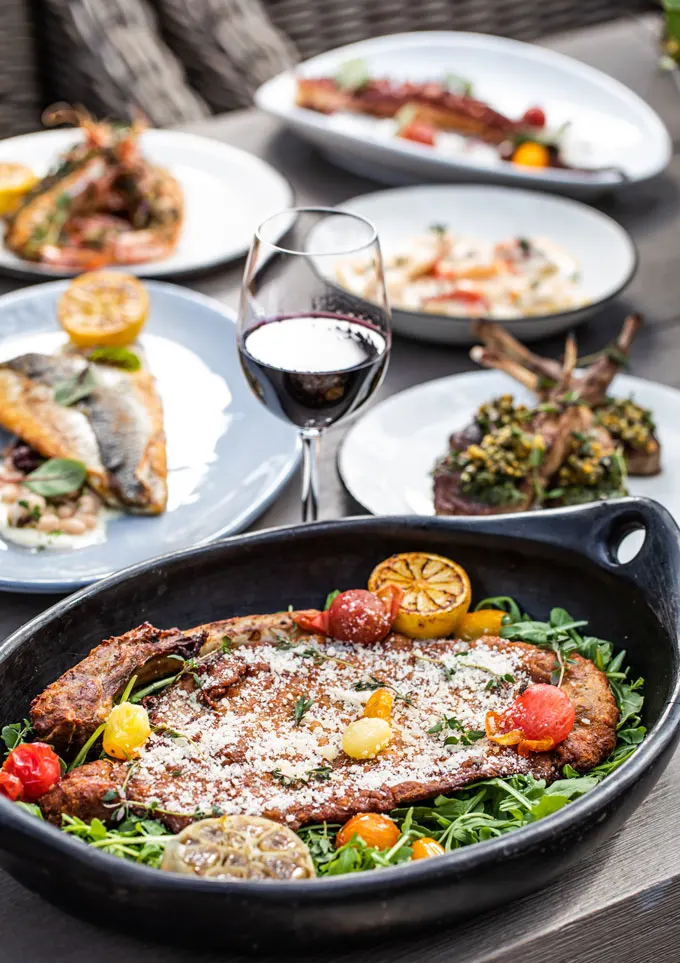 Guests can sit comfortably at reservable full-size dining tables or cabana lounges while enjoying a decadent menu of fresh seafood, brick-oven pizzettas, pasta, meats, large plates, desserts, and more and taking in the mega views of Downtown Miami and Biscayne Bay.
Palm trees sway in the breeze and music pulses as wine glasses clink and cameras flash along the waterfront – the perfect setting for a unique graduation celebration.
Turn Up the Party at Negroni Midtown
Known as a favorite local hot spot in Midtown Miami, Negroni Bistro & Sushi Bar is the first and only Miami location of the renowned Latin American brand.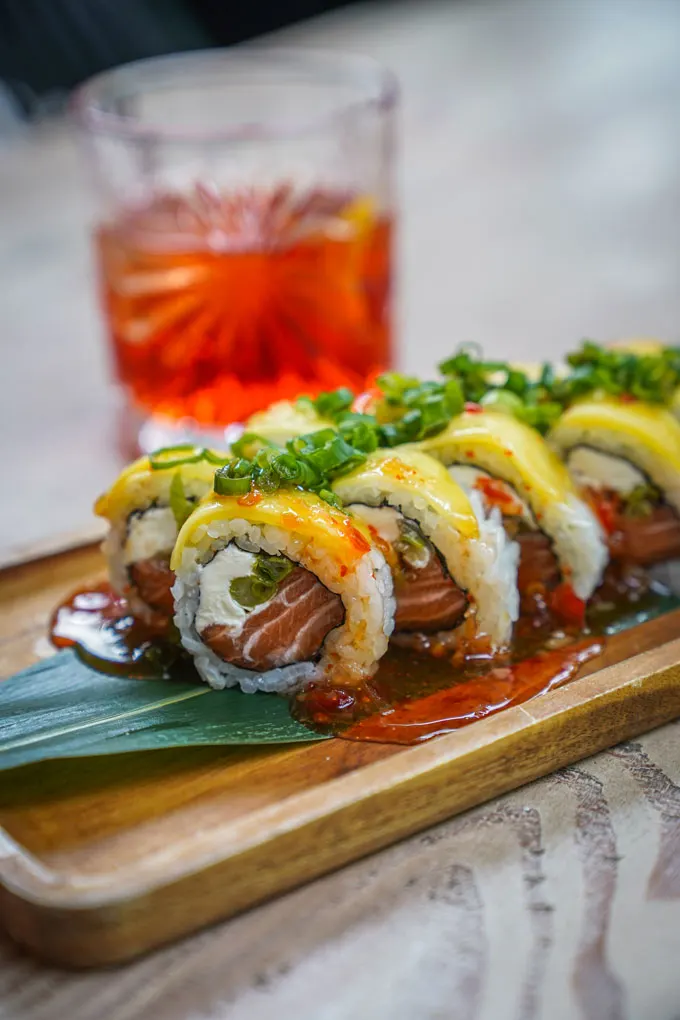 With a menu of fusion dishes from Peru to Tokyo, Negroni presents a Nikkei sushi bar that offers a special variety of rolls, nigiri, tiraditos, and ceviches.
Negroni is also pet-friendly (complete with a doggie menu), so graduates can bring the entire family – including their furry best friends!
After a well-deserved meal, guests can continue celebrating with amazing homemade negronis, spritzes, and tonics.
A Family Affair at MaryGold's
Located on the ground floor of the stylish boutique hotel Arlo Wynwood, MaryGold's Florida Brasserie is a lush, modern dining space from renowned chef Brad Kilgore and award-winning hospitality agency Bar Lab.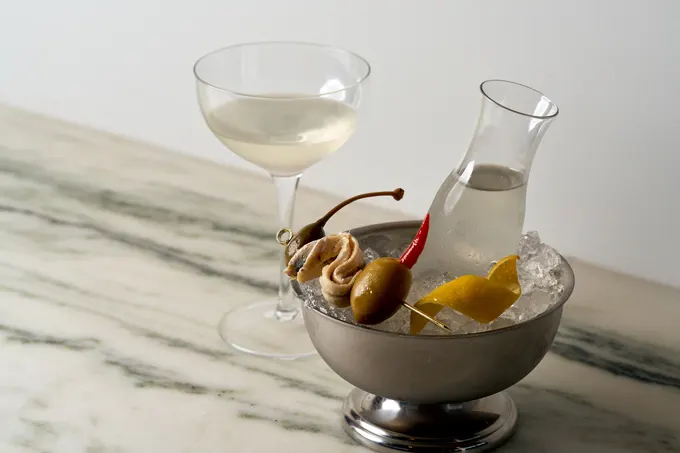 Diners can expect fresh, locally caught seafood, house-made pasta, and bold, flavorful composed plates – perfect for sharing with the whole family.
The dining area features a combination of intimate booths, spacious banquettes and central tables, all positioned to watch the action unfold in the open kitchen, making the experience even more memorable.
MaryGold's convenient location is ideal for graduates looking for an "after-party," as Wynwood has multiple bars and nightclubs within walking distance.
Rooftop Drinks at Higher Ground
Higher Ground, located on the third floor of the boutique Arlo Wynwood Hotel, is Wynwood's go-to bar for affordable American eats, beers, and cocktails set in a lush, foliage-framed courtyard.
The spacious yet cozy indoor-outdoor spot serves a tasty menu, ideal for a night out with friends, a private soirée, or casual pre-dinner drinks.
Higher Ground offers two private rooms, including a unique gallery equipped with full audio and visual setup, where graduates can host up to 60 guests.
Nova Southeastern
Cheer by the River at Casa Sensei
Voted "Best Asian Restaurant" by Fort Lauderdale Magazine in 2020, 2021, and 2022, Casa Sensei brilliantly blends traditional Latin American cuisine with Pan-Asian staples to create the best of both worlds.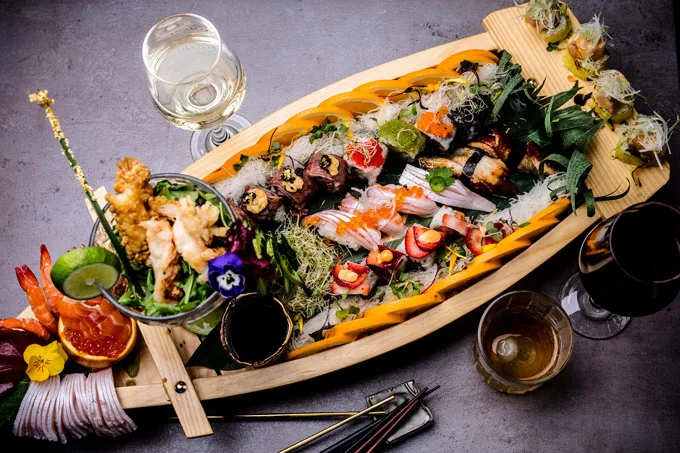 For an exclusive commencement celebration, enjoy a beautiful and delicious meal on an eco-friendly gondola while coasting Fort Lauderdale's waterways. Riverfront Gondola Tours offers private 90-minute gondola tours with a dinner cruise option prepared exclusively by Casa Sensei.
In addition, the restaurant's unforgettable waterfront dining experience offers a full "freestyle" sushi bar and authentic pan-Asian comfort dishes that leave taste buds curious for more.
Casa Sensei harmonizes complex flavors with incredible service, creating a familiar yet exciting dining experience.
La Fuga at Kimpton Shorebreak Fort Lauderdale Beach Resort
La Fuga is a new coastal Italian eatery at Kimpton Shorebreak Fort Lauderdale Beach Resort with a diverse menu led by Executive Chef Michael Mayer.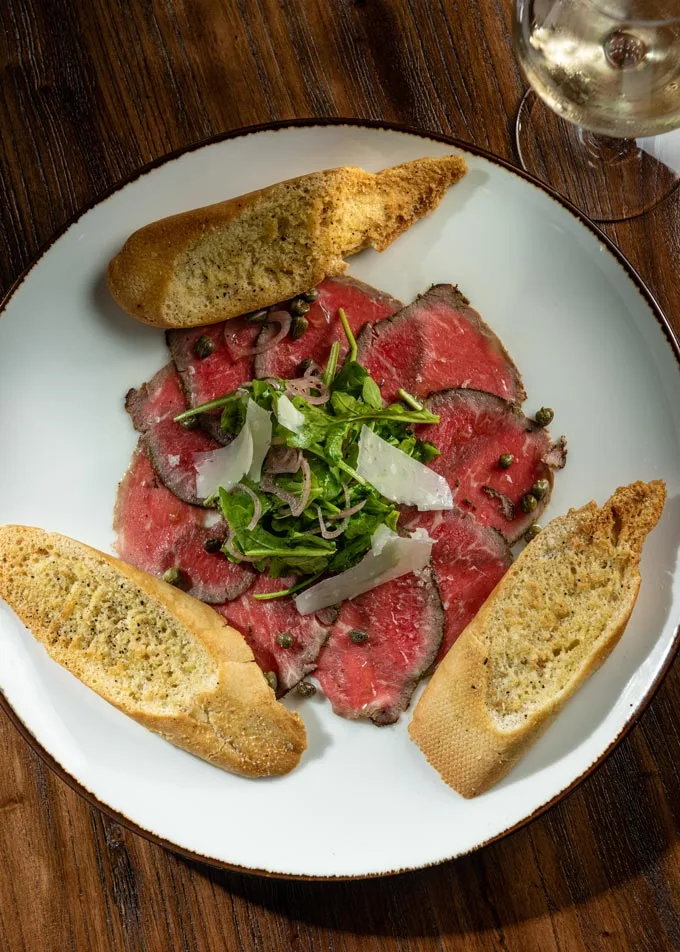 The open-concept bar and restaurant serve a sumptuous menu of authentic Italian dishes, including handmade pastas, locally sourced seafood, wood-fired pizzas, and salads accented with fresh herbs from the restaurant's garden.
Every item on La Fuga's menu is made in-house by Chef Mayer and his dedicated team utilizing local, fresh produce and seafood sourced straight from the sea to the plate.
Florida Atlantic University
Power Up Before (or After) the Big Day at J&J Fresh Kitchen
At J&J Fresh Kitchen in Boca Raton, nothing tastes better than fresh. J&J Fresh Kitchen offers a convenient grab-and-go section, including its own line of juices and smoothies (prepared with 100% fresh, locally sourced fruits and veggies with no syrups, sugars or additives), as well as quick and nutritious bites, perfect for fueling up before or after commencement.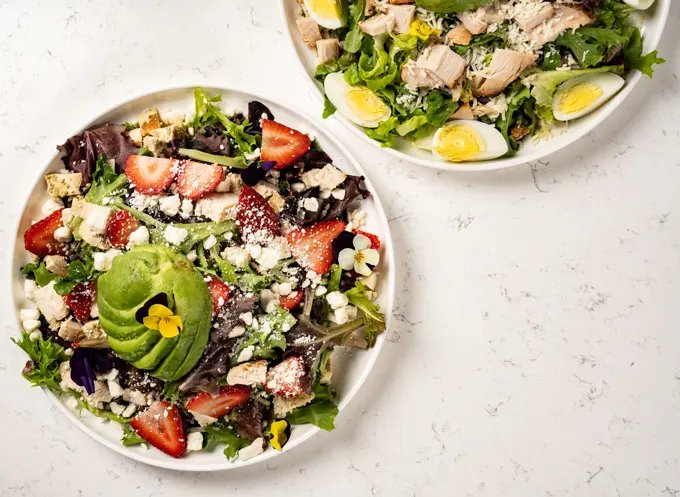 Guests will find a menu of familiar favorites, from breakfast quesadillas to lunch wraps and salads.
J&J Fresh Kitchen's creations cater to a variety of dietary restrictions and lifestyles, making it an ideal spot to bring family, friends or classmates looking to indulge and recharge.