Here's a look at where to buy Galette Des Rois in Toronto.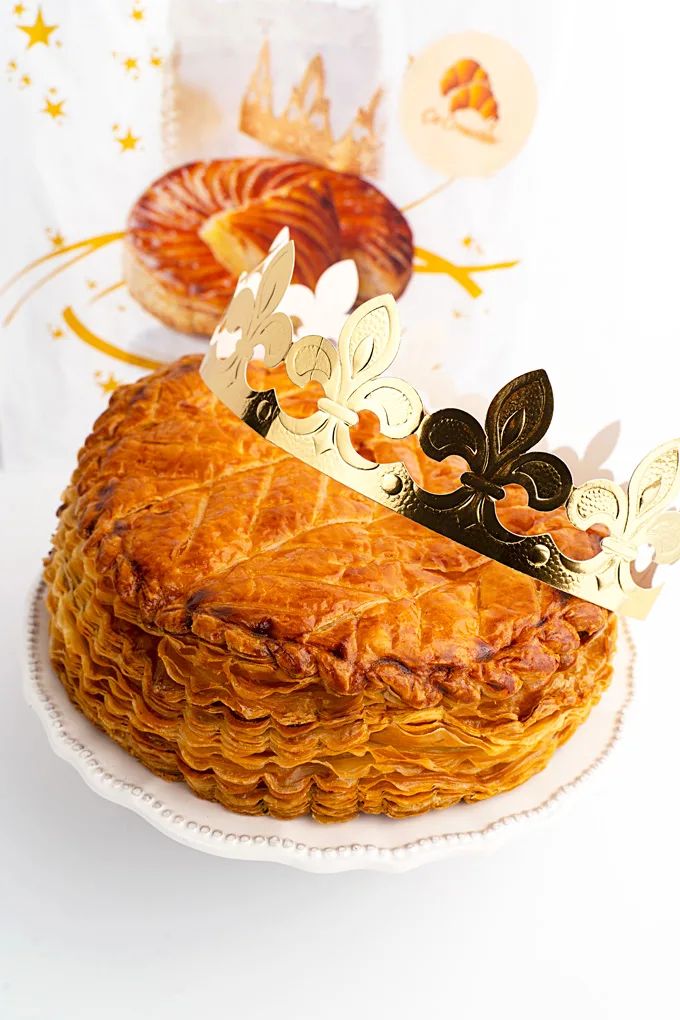 What is a Galette Des Rois or King Cake?
Galette Des Rois, known as King Cake, is a popular French cake to celebrate the holiday of Epiphany which takes place on January 6. It is the day when the Three Kings (les rois) visited the Baby Jesus.
The cake is offered for the most part of January in France and is a tradition stemming from the 14th century.
In modern times, the Galette des Rois is simply a festive way to celebrate the new year with family and friends, regardless of religious background.
The traditional Galette des Rois is a layered, flaky puff pastry with a frangipane or apple filling.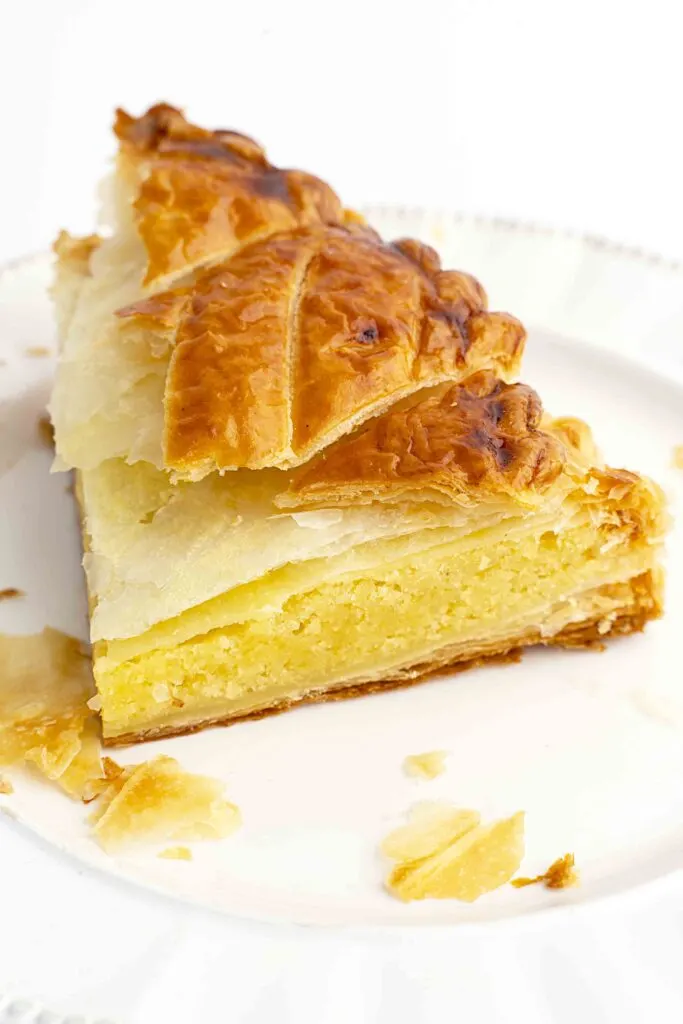 A lucky bean or fève (favor) is hidden in the cake. The person who finds the feve in his or her slice becomes honourary King or Queen for the day. In the modern day, a figurine or trinket is used in place of a bean.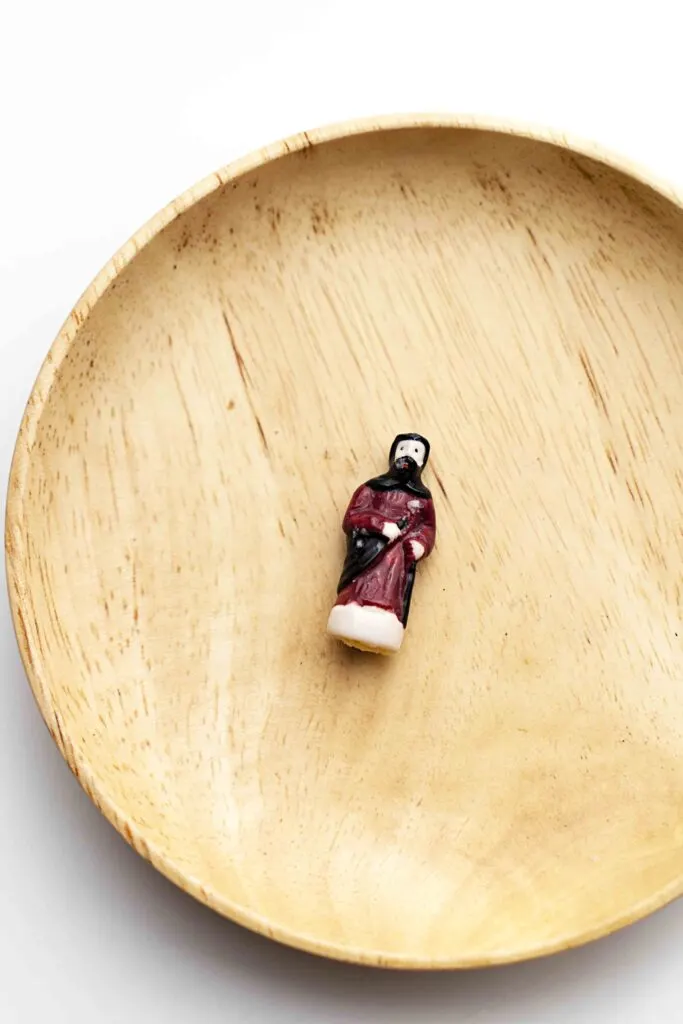 Here are a few bakeries and patisseries in Toronto who are offering Galette des Rois.
Thobors
Thobors is offering Galette Des Rois for the entire month of January. $28 serves 6. $38 serves 8.
Available in Frangipane; Roasted Apple and Cinnamon; and Frangipane, Pear and Chocolate.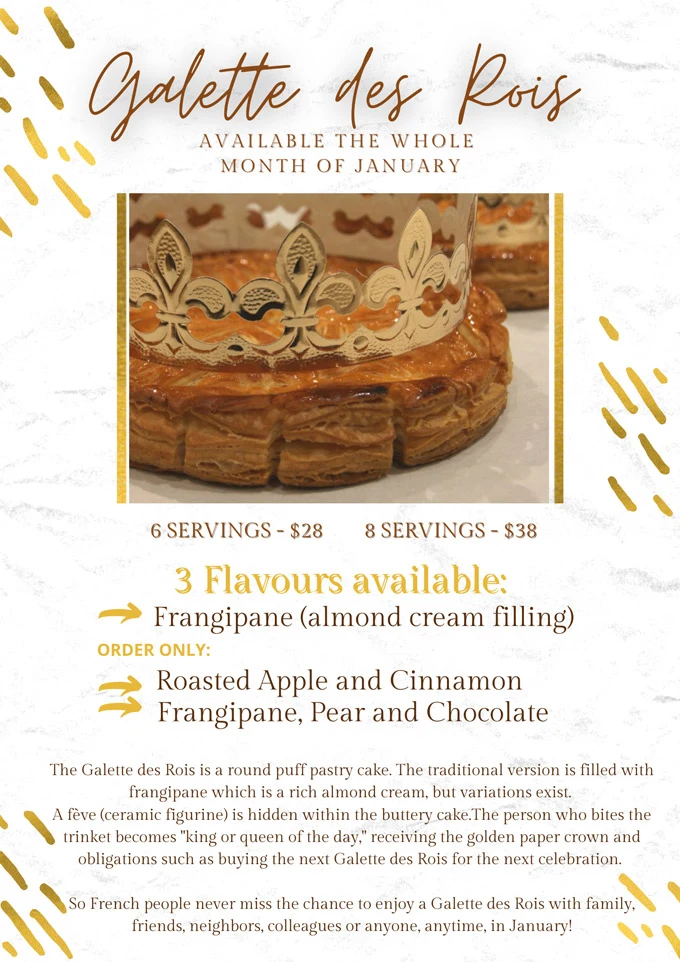 Hadrien Verrier Patisserie
Hadrien Verrier Patisserie is offering Classic Frangipane and Apple. Available until January 22, 2022. Priced at $35.
Patisserie La Cigogne
Patisserie La Cigogne is offering Galette Des Rois until February 28. Priced at $44.95.
Butter Baker
Butter Baker is offering Galette Des Rois. Preorders available. Priced at $38.50. Limited quantities.