The 23rd annual Festival of the Grape took place this past weekend in Oliver, BC featuring tastings of the best wineries in the region, live entertainment, food trucks, and highly competitive Grape Stomps.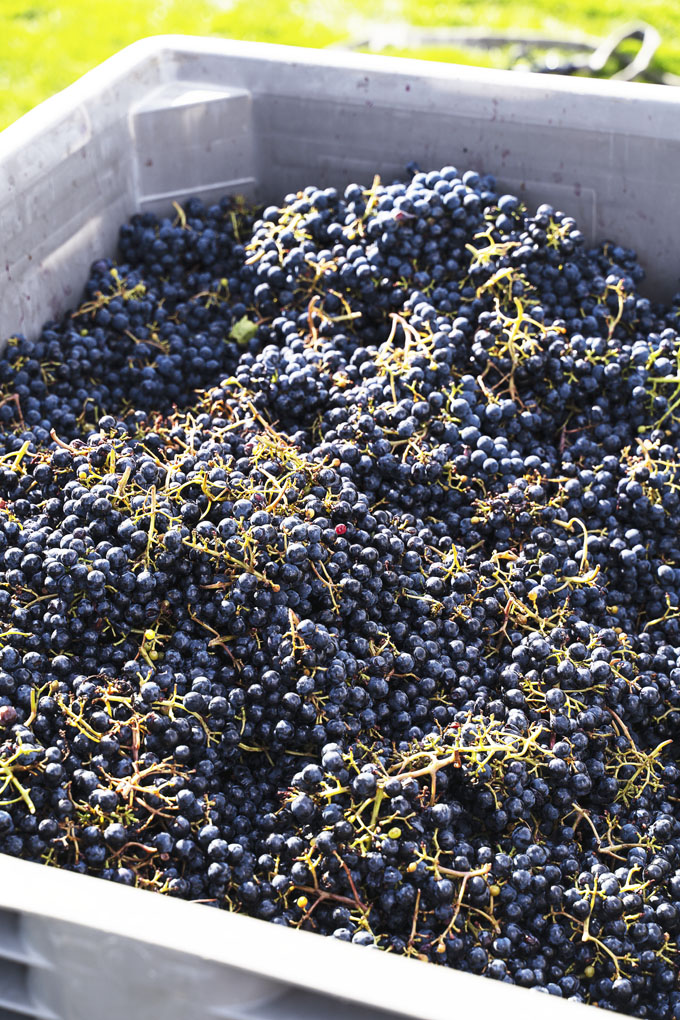 A family-friendly outdoor one-day event held in Canada's Wine Capital, Festival of the Grape attracts more than 4,500 attendees who have the opportunity to sample a variety of local and regional wines all in the same place.
Festival of the Grape was preceded by the Cask & Keg which took place the night before celebrating local breweries, distilleries and cideries.

---
Grape Stomps
The most anticipated event at Festival of the Grape was the Grape Stomp where 20+ costumed teams competed in five-minute heats in a bid to be crowned the champion grape stompers of Oliver.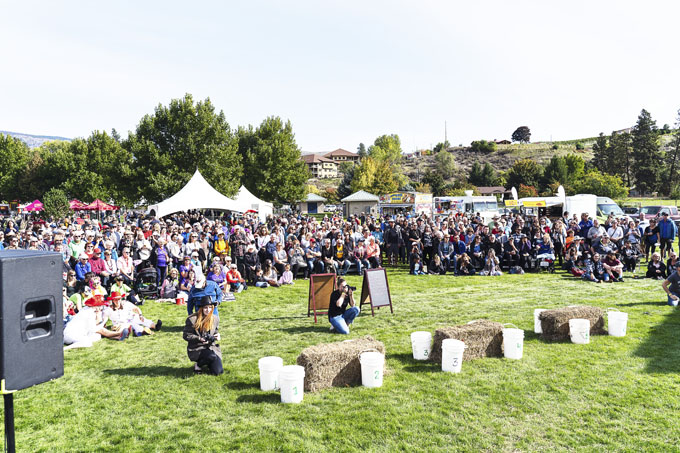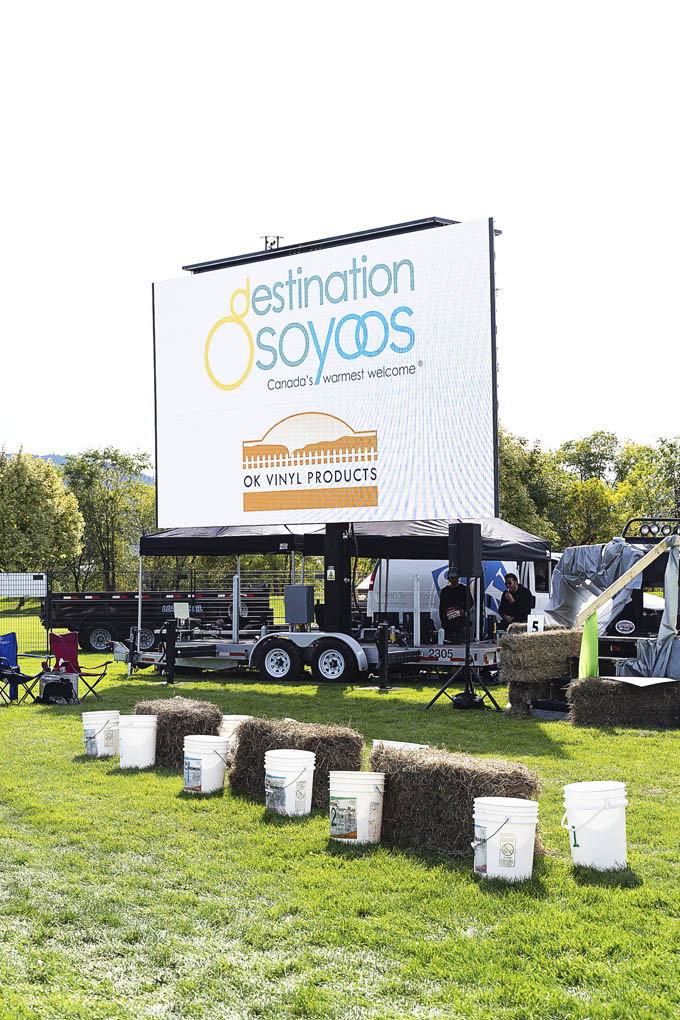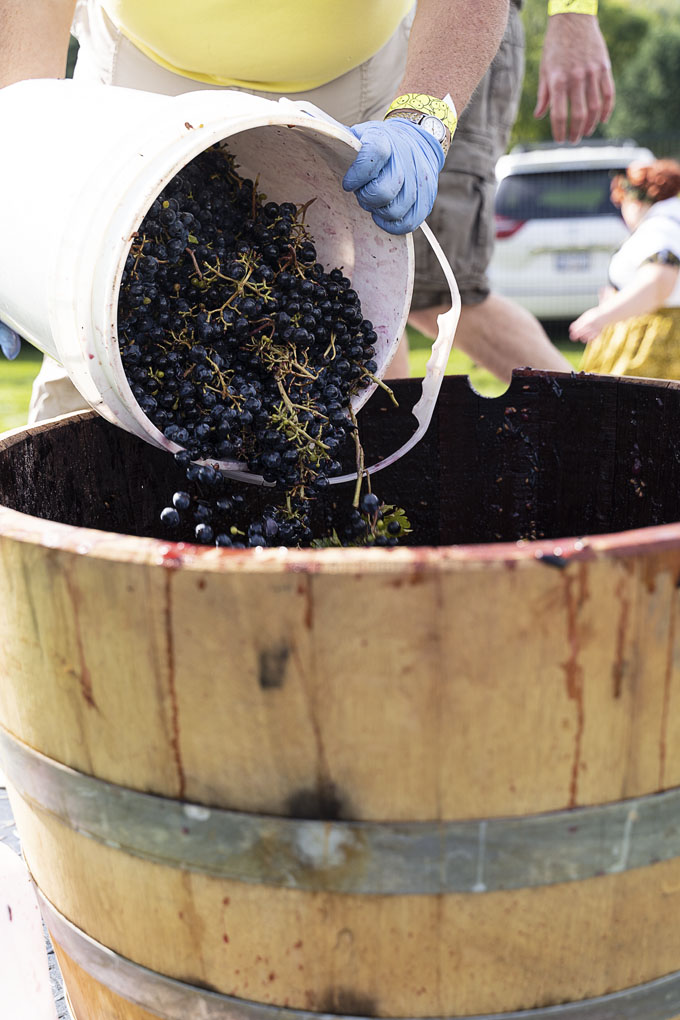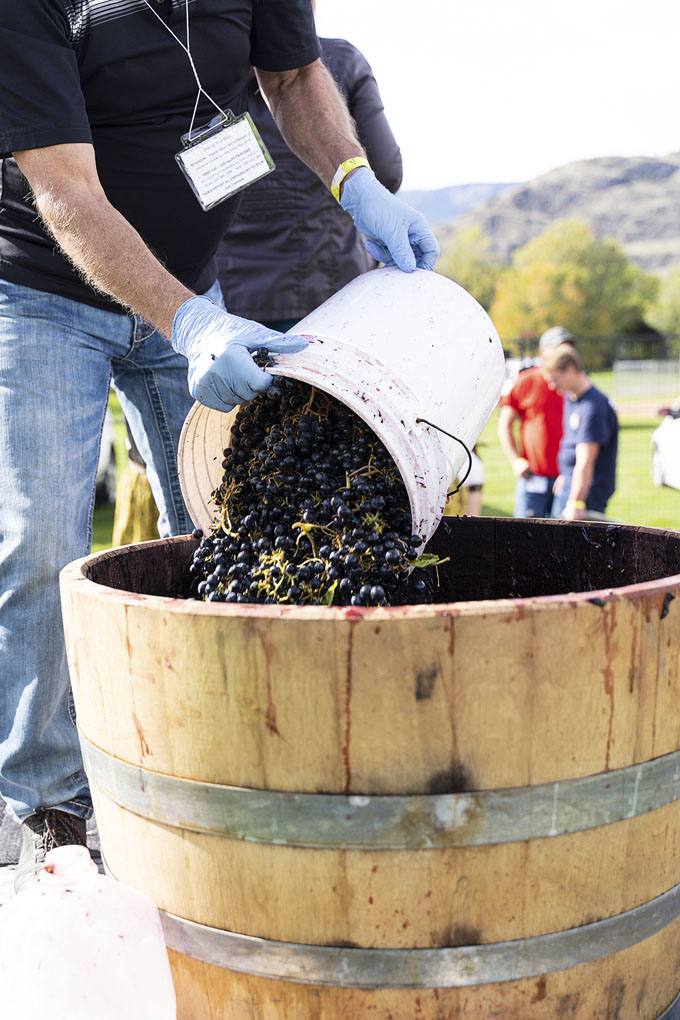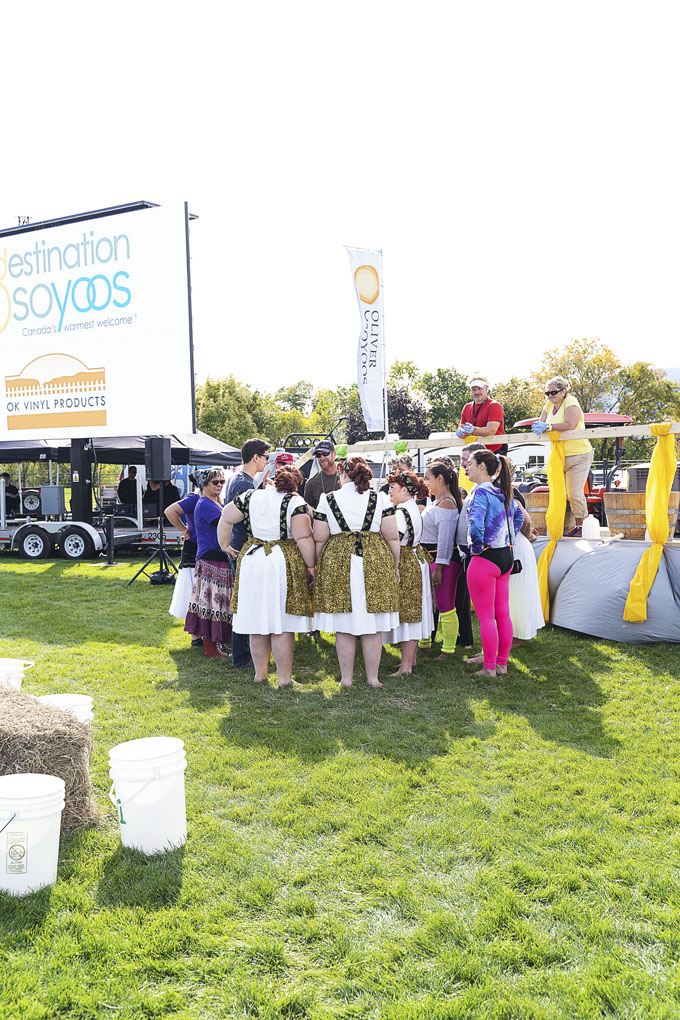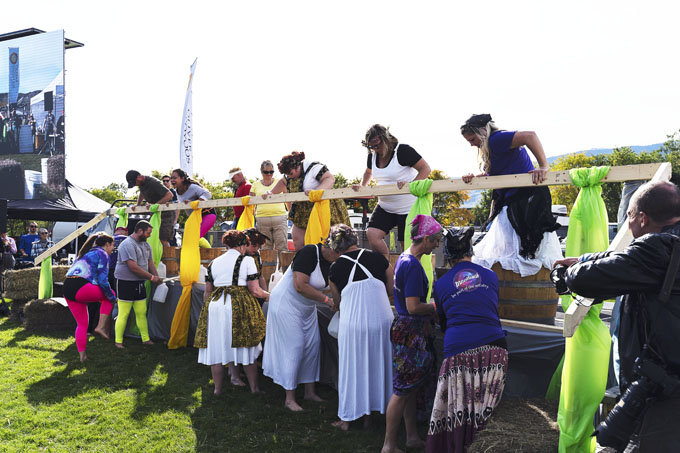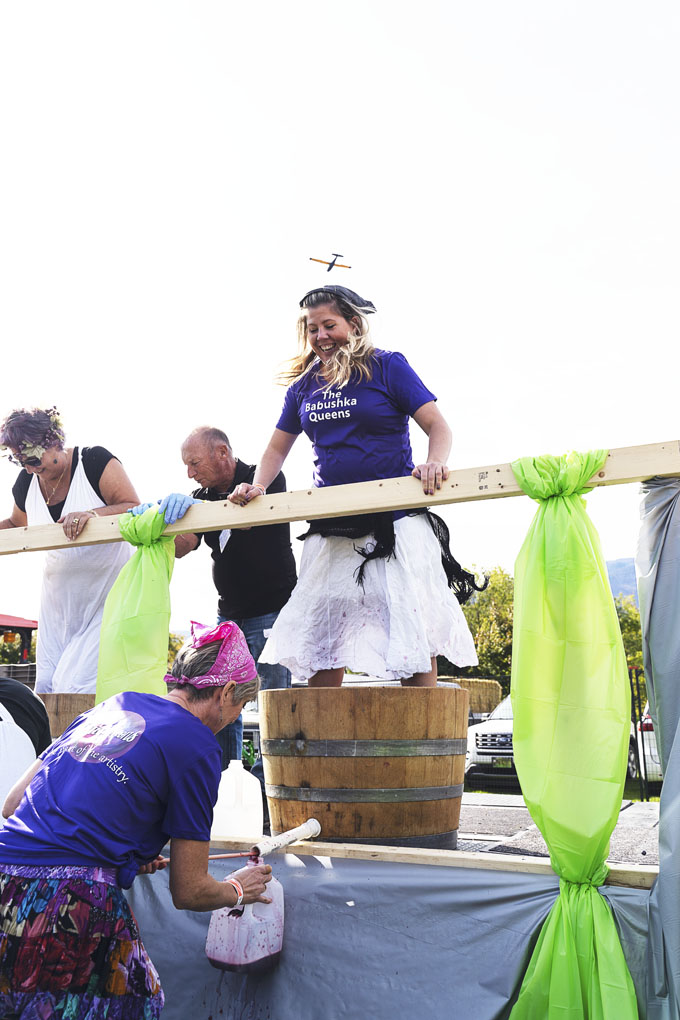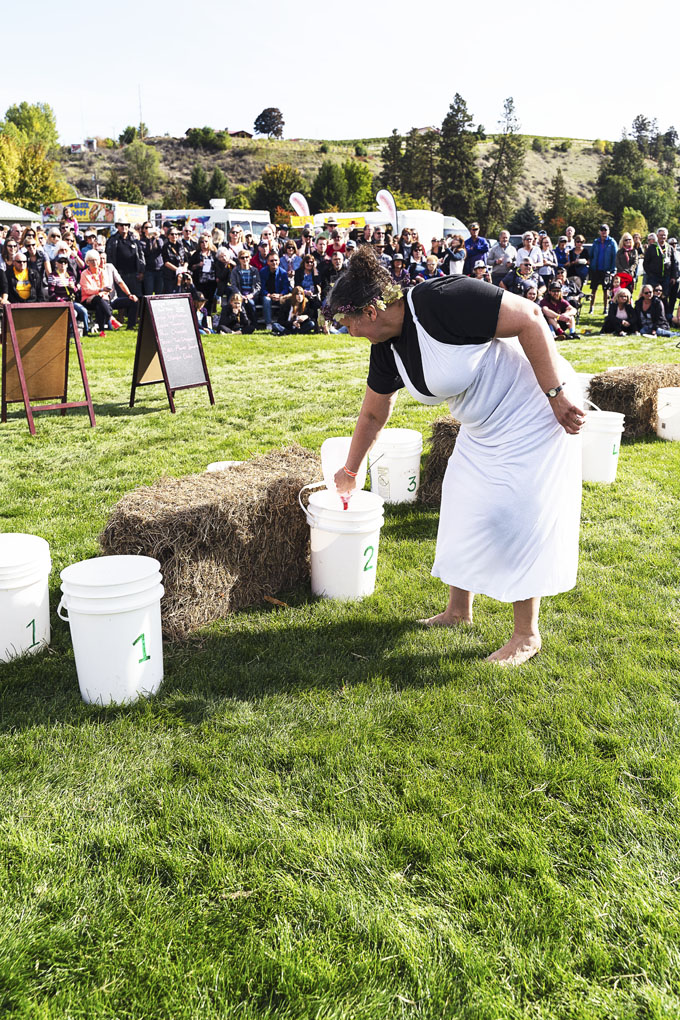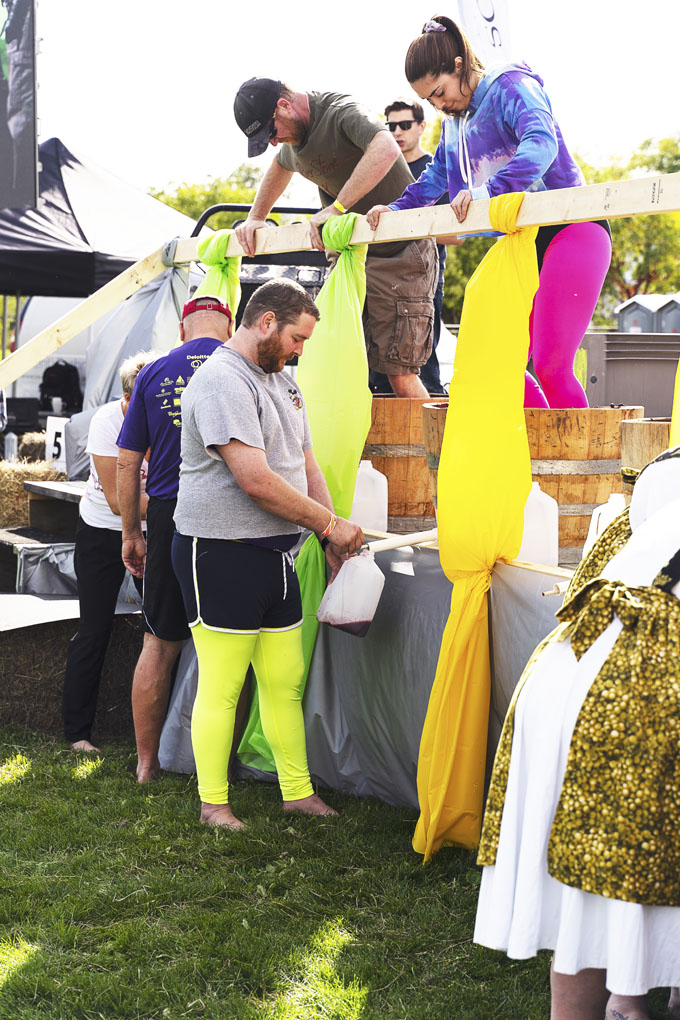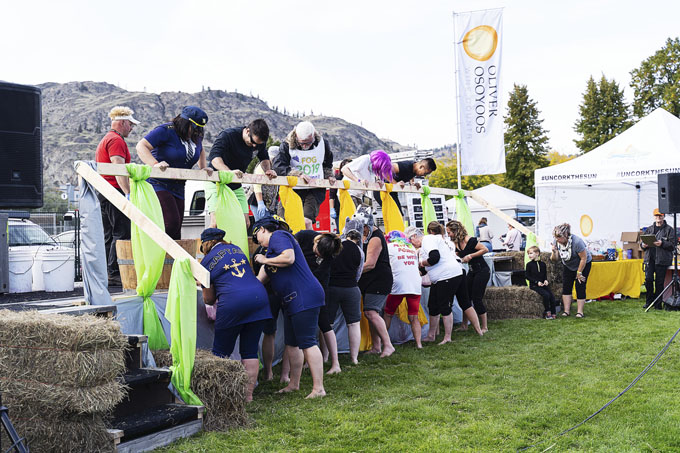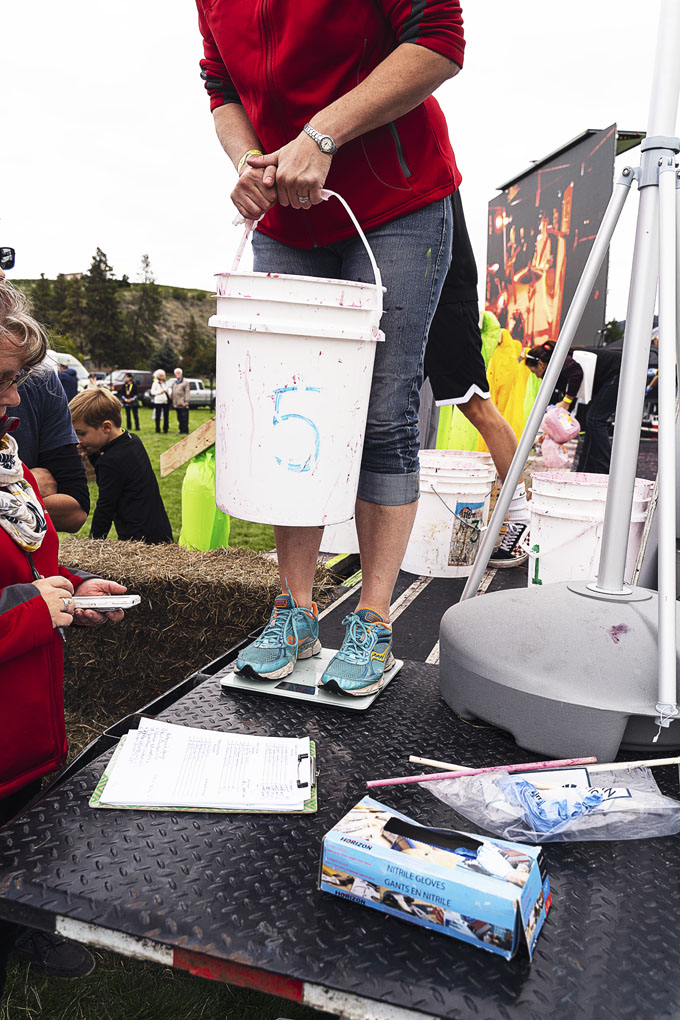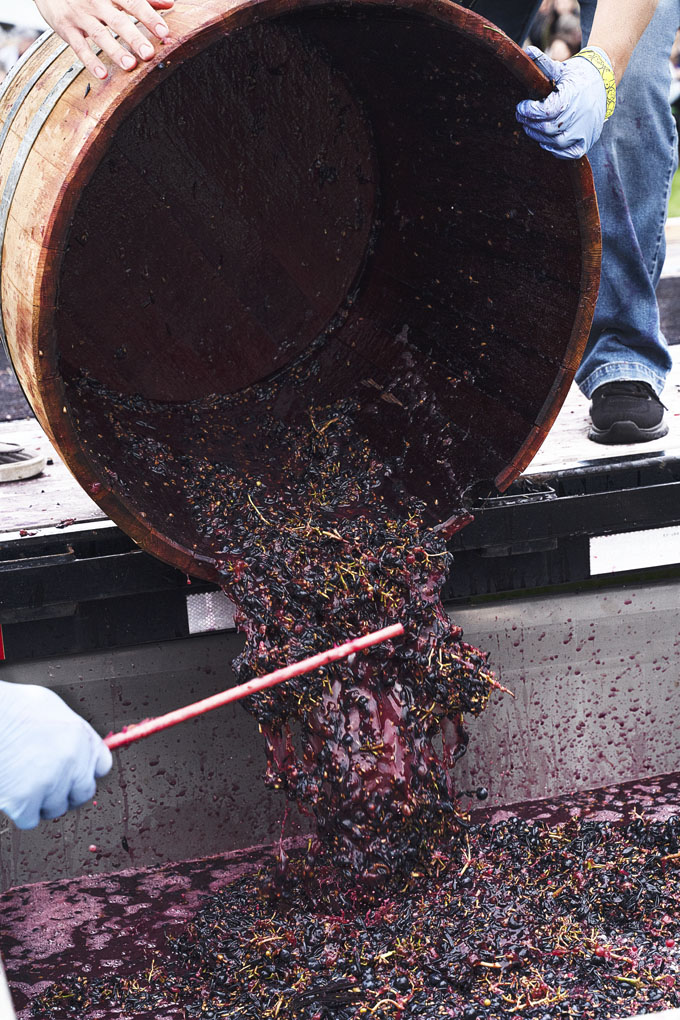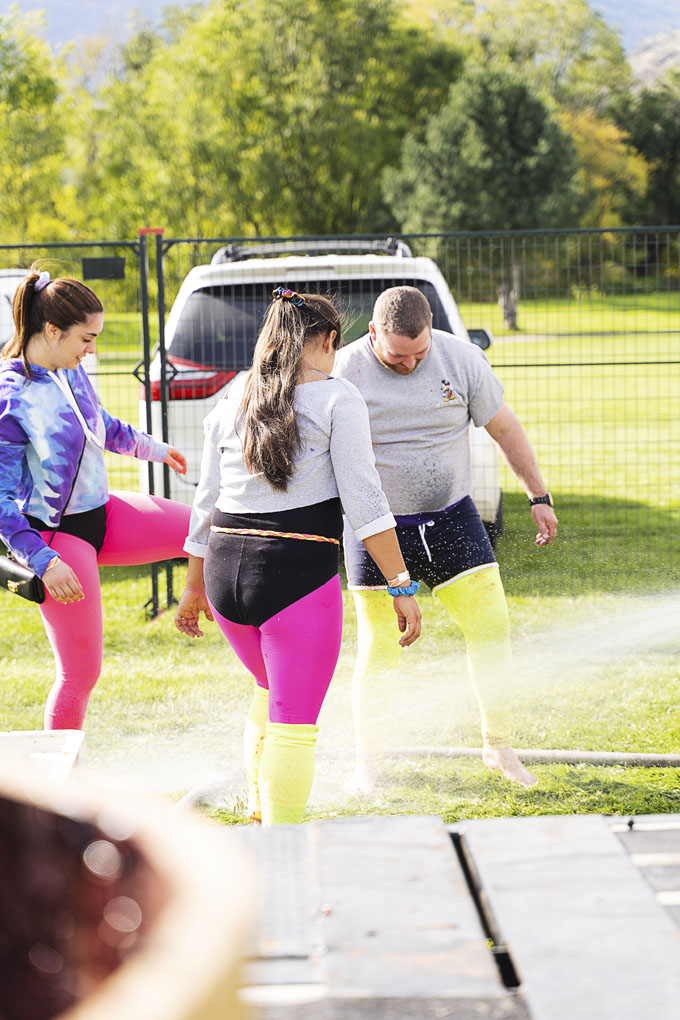 ---
Live Entertainment
Hailing from Penticton and Summerland B.C., Jack and Jill provided the live music throughout the day.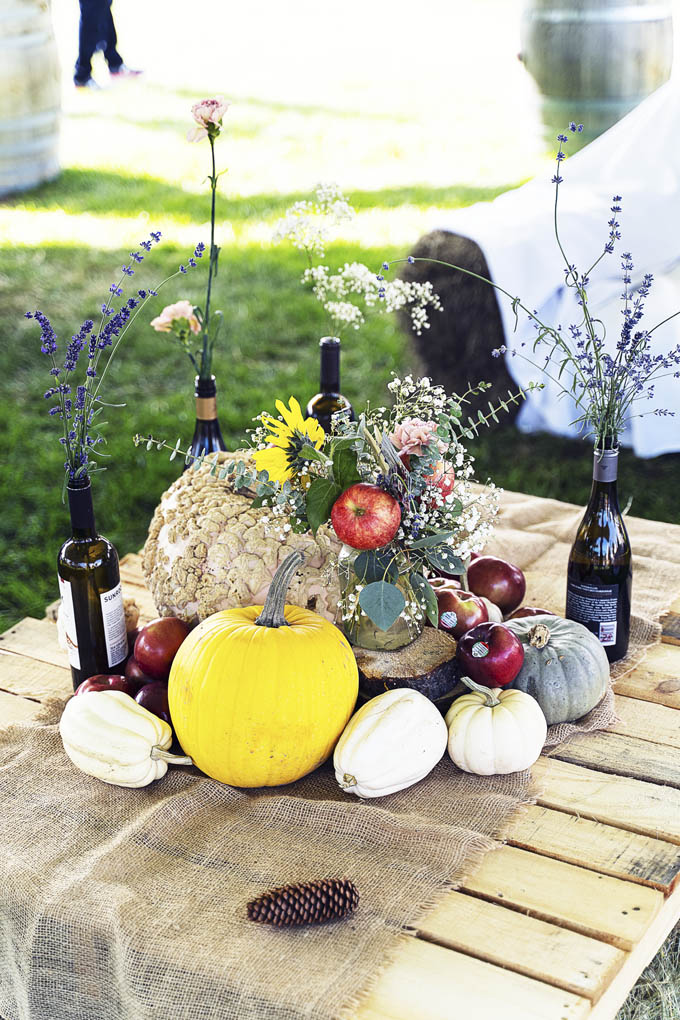 ---
Wine Tastings
Oliver is known as Canada's WIne Capital where more than half of all wine grapes for BC (the equivalent of more than 12 million bottles) are grown.
This year, 51 wineries were pouring at Festival of the Grape allowing attendees to sample hundreds of wines from Oliver Osoyoos Wine Country and around BC.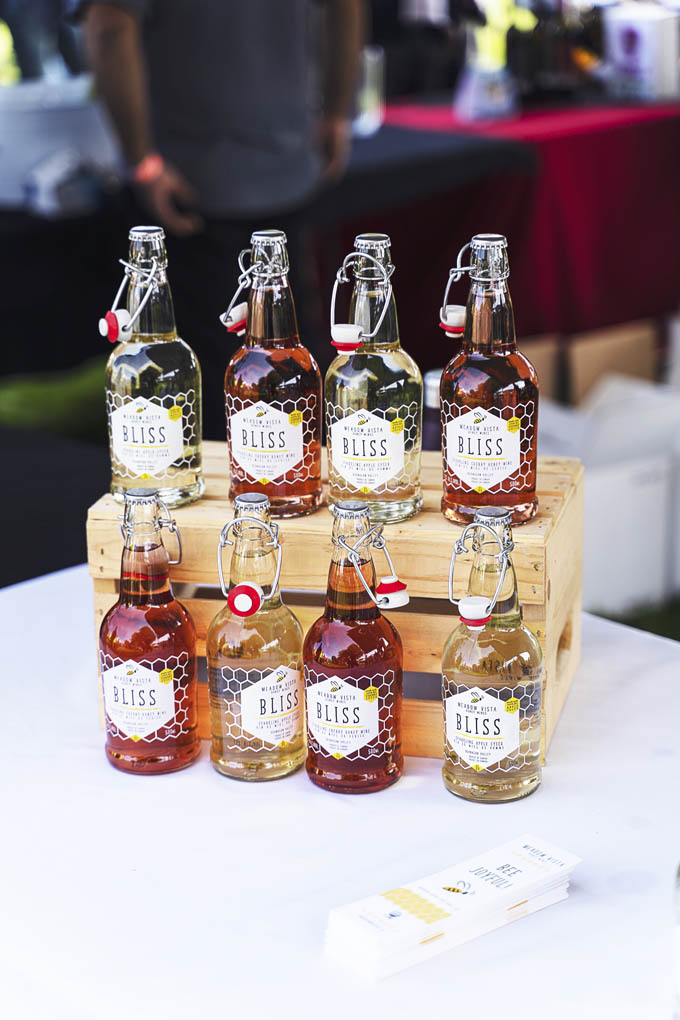 ---
VIP Area
New this year is the VIP area which featured seminars, tastings, nibbles, wine pourings and the opportunity for attendees to mingle with subject matter experts and winery owners.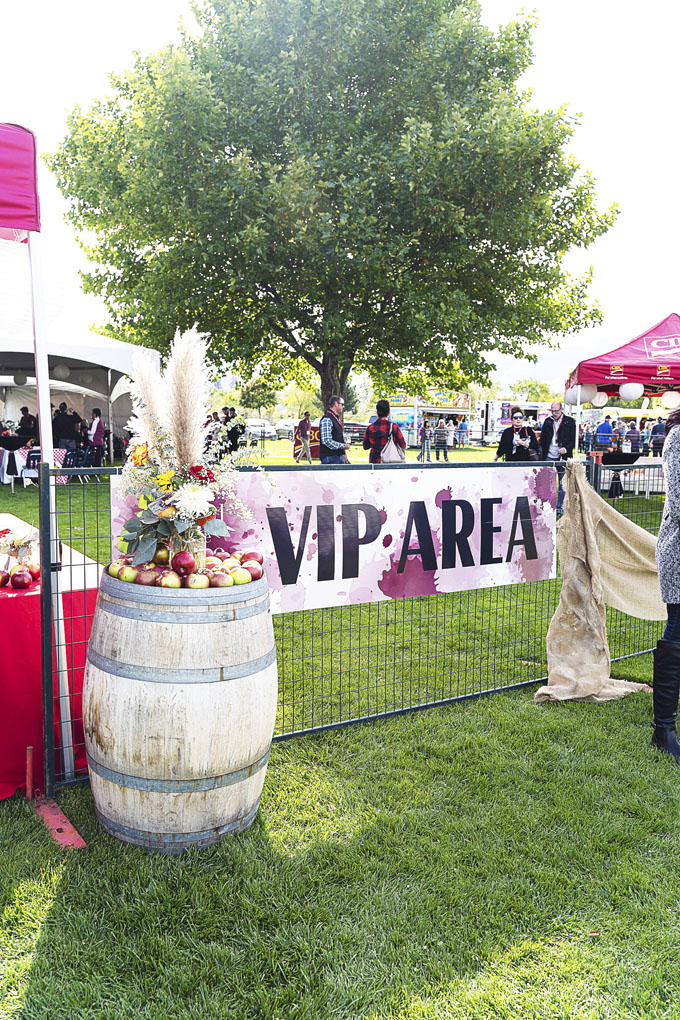 This year's seminar speakers included Moss – wine educator of "The Vinstitute" at Intersection Estate winery; Derek Uhlemann, Owner of Oliver Eats; Sandra Oldfield on The Golden Mile Bench; and Riedel Glassware.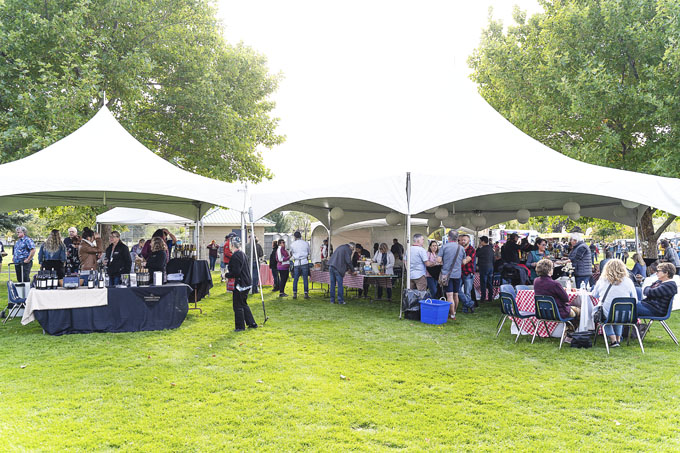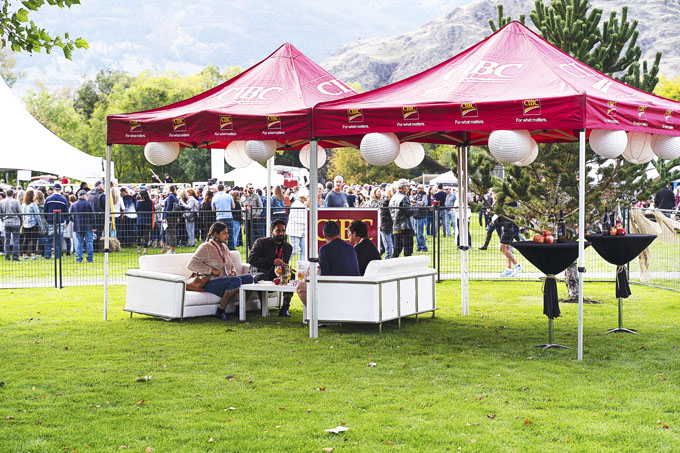 ---
Food Trucks
Local food trucks presented tasty morsels including Thai, BBQ, donairs, bratwursts, homemade gelato, popcorn and more.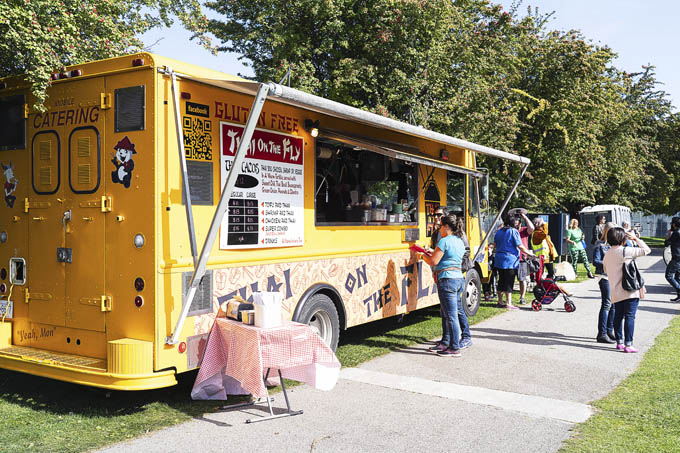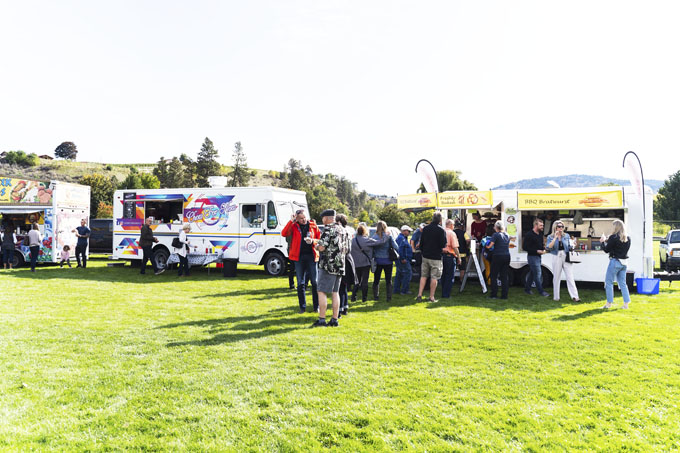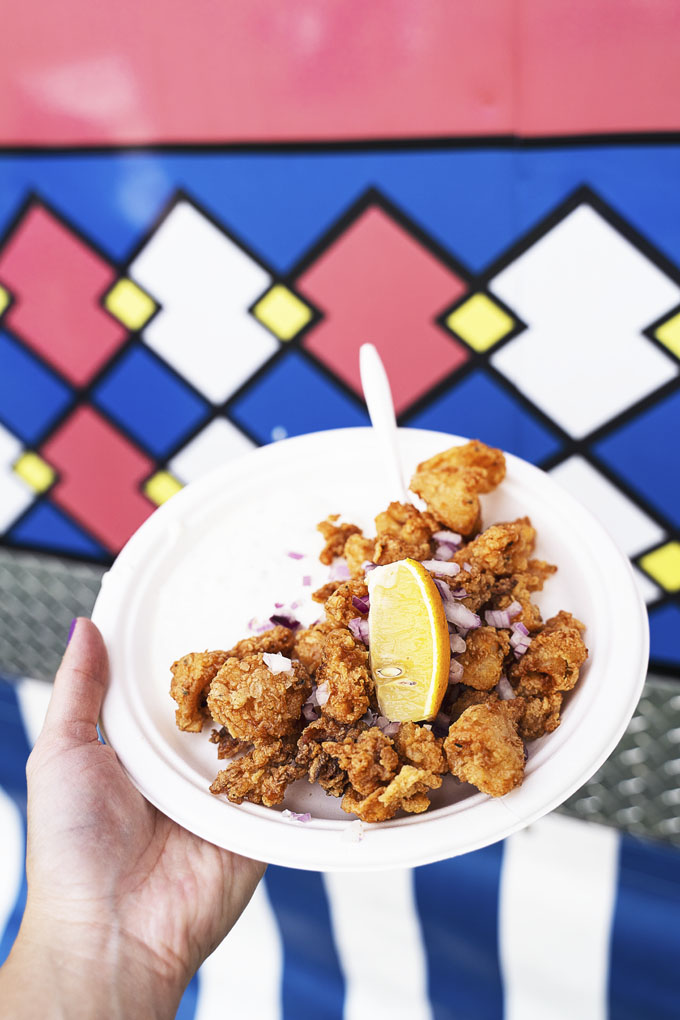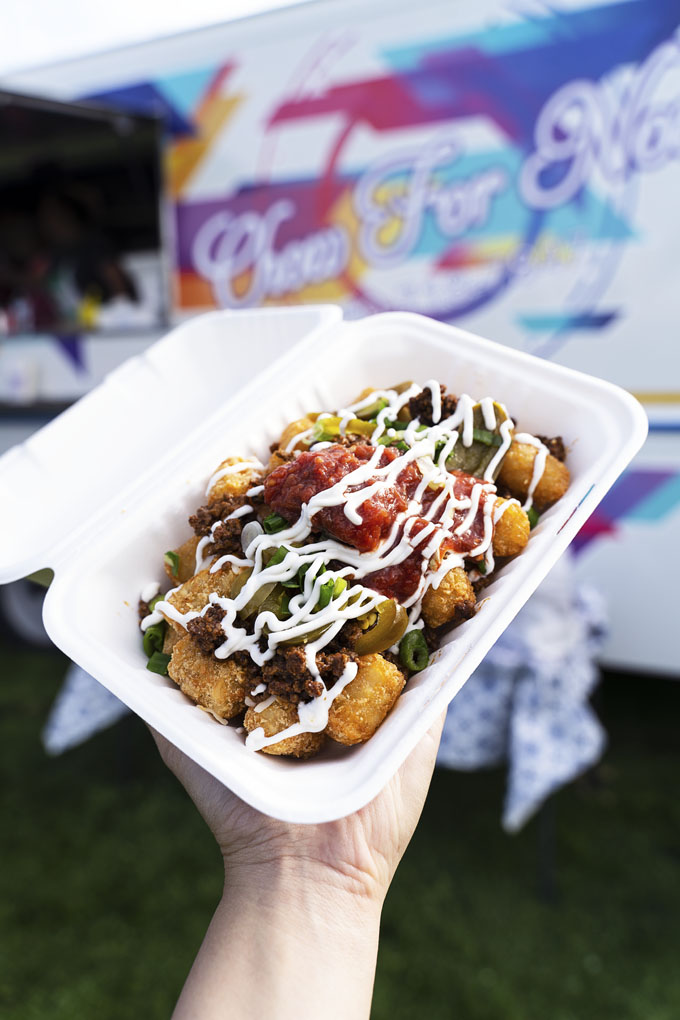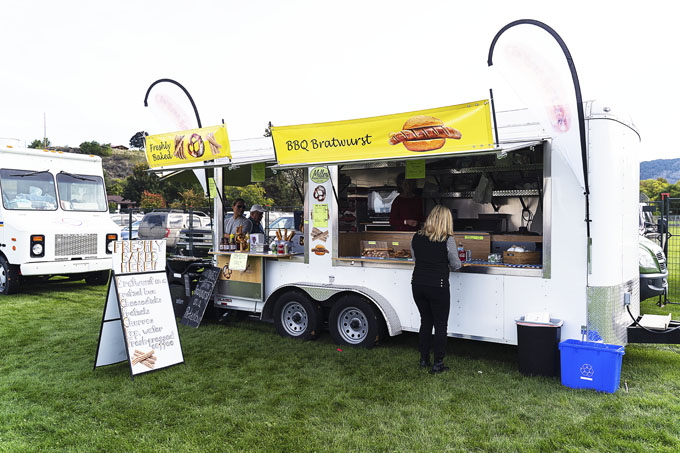 ---
Merchant Market
Many local artisans and vendors displayed their wares, crafts and services at the Festival's Merchant Market. It was a fun place to find great specialty items and gifts such as glassware, jewelry, clothing, photography, wood crafts, and art.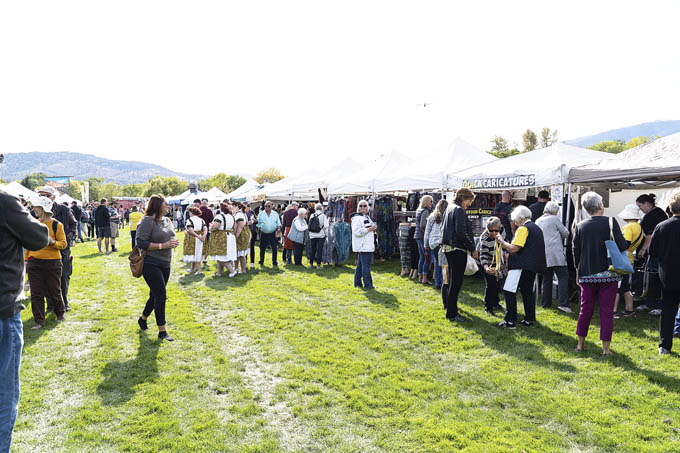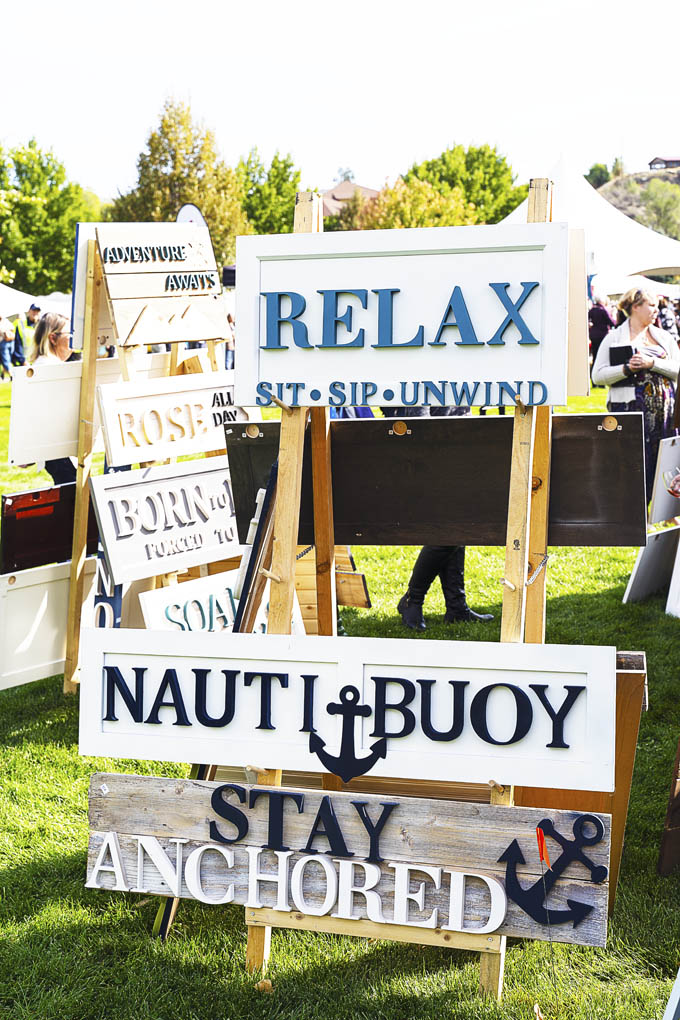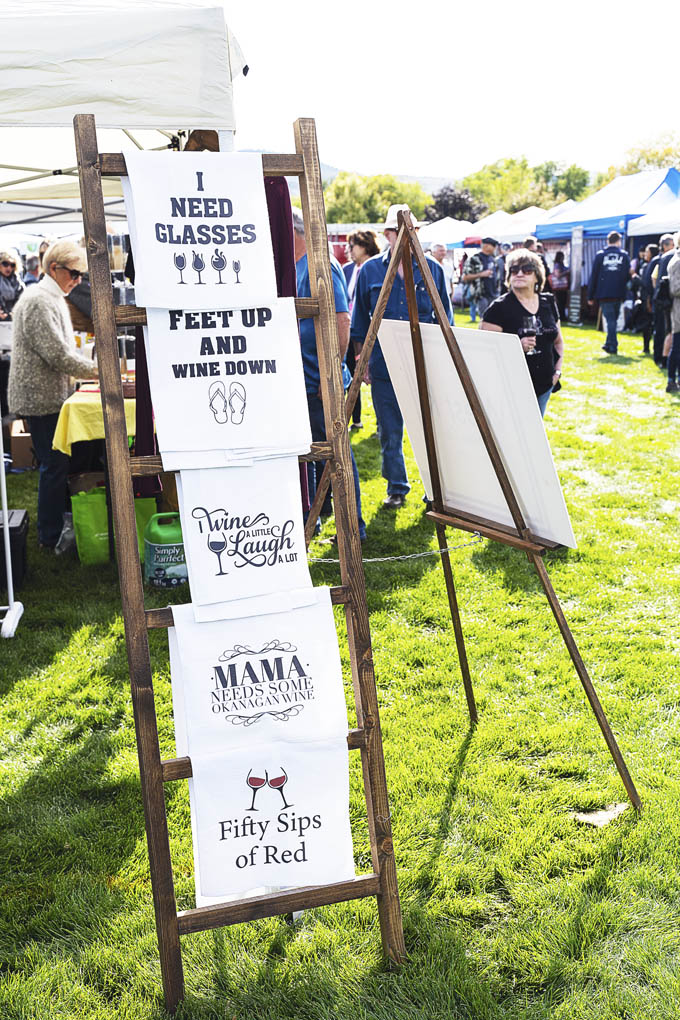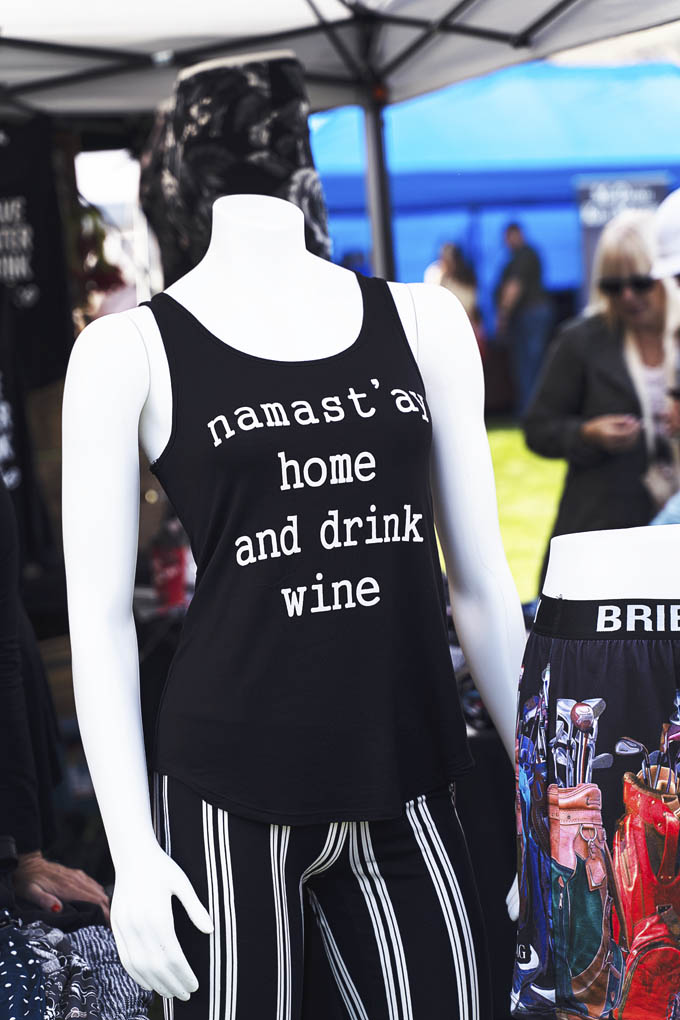 ---
Kids Zone
The Kids Zone featured interactive games, crafts and inflatables. Kids were also invited to participate in their own Grape Stomp. There were many kid-friendly offerings by food trucks at the festival as well.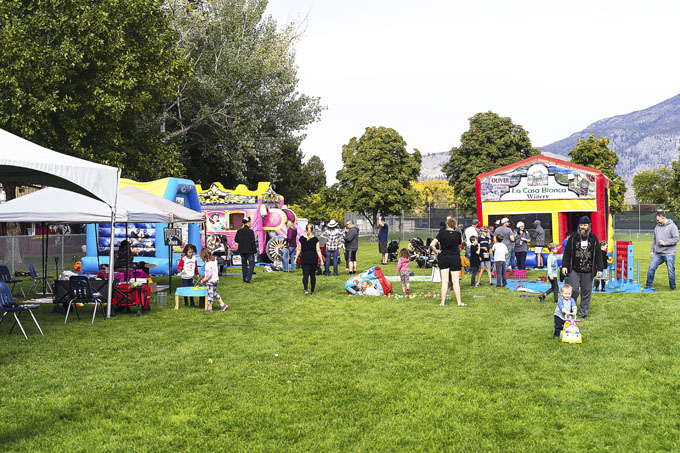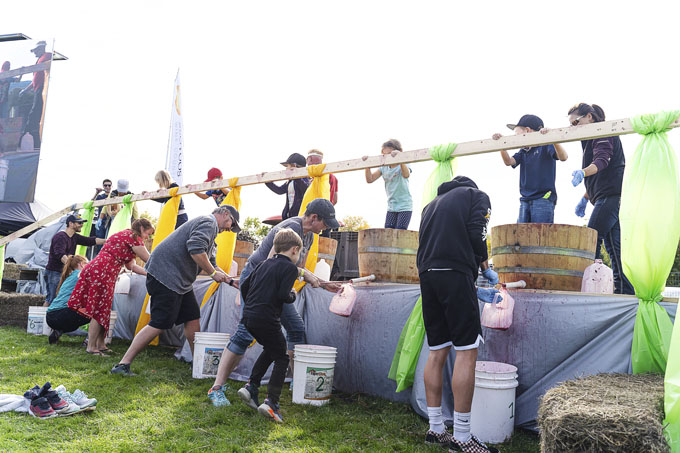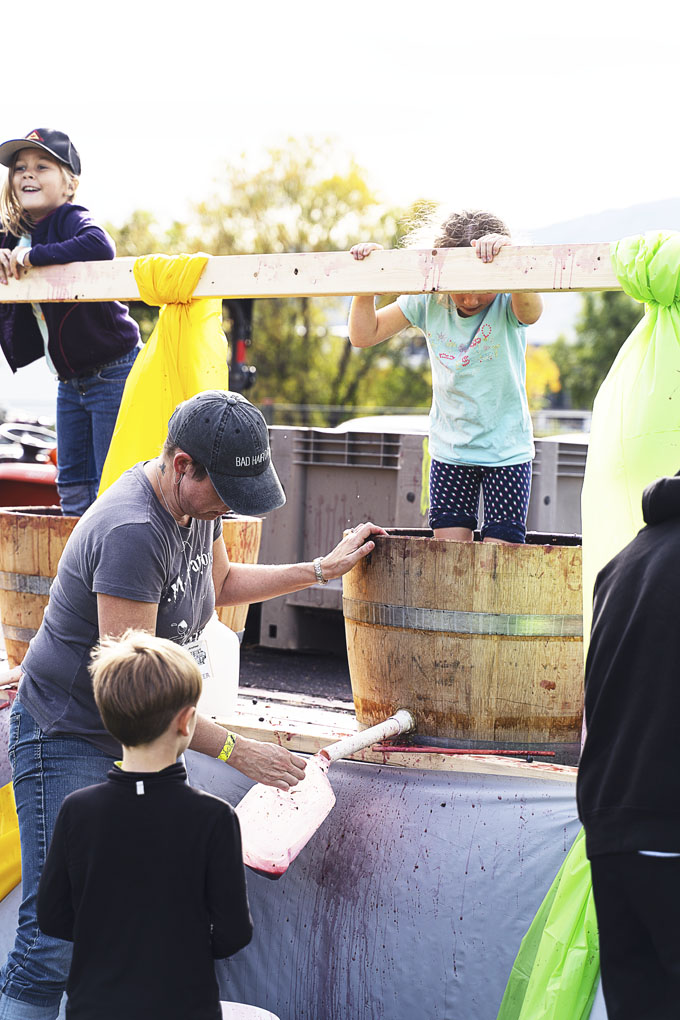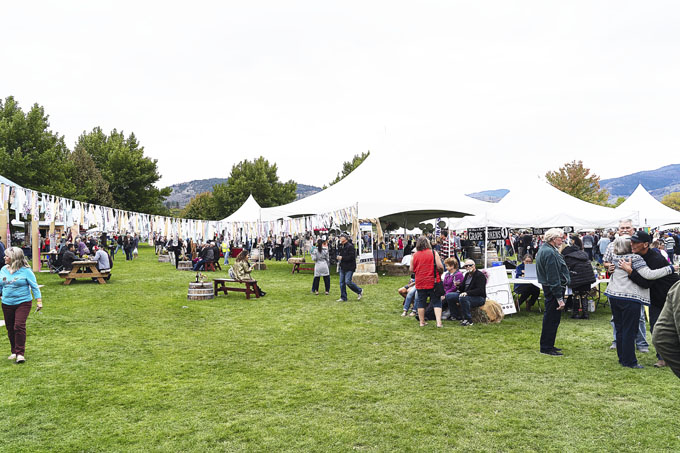 As a first-timer to Festival of the Grape, I was impressed with how the festival really showcased the region's offerings at a world-class level. The community spirit and jovial atmosphere also added to the lovely experience.
My advice to other future attendees of Festival of the Grape is to plan to be there the entire time as there really is so much to do, see, drink and eat!
For more information on Festival of the Grape 2020, stay tuned to www.oliverfestivalofthegrape.ca .