Here's a roundup of Father's Day Naples 2022 Florida celebration ideas featuring special menus by local restaurants for Father's Day brunch, Father's Day lunch, Father's Day dinner plus desserts and treats.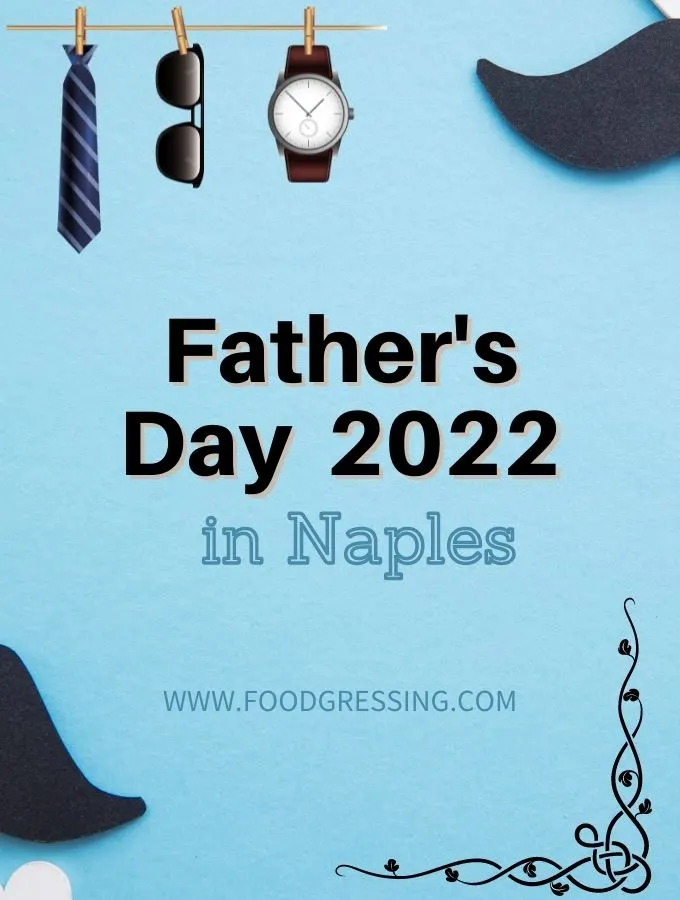 Father's Day is Sunday is June 19, 2022.
Please reach out to me [email protected] or @foodgressing on social media if you are a restaurant that wants to be featured. Provide all the details of your holiday offering in your message. For faster processing, please provide a ready to copy and paste excerpt in paragraph form in a similar format to the restaurants featured below.
This list is not exhaustive and is updated as information becomes available. I try to feature as much as I can but certainly this is not all that is out there. If your favorite restaurant is not on the list, contact them to see what they are offering.
Father's Day Naples 2022: Brunch, Lunch, Dinner, Restaurants
Hyde N Chic Restaurant
Hyde N Chic Restaurant is taking reservations for Father's Day bottomless brunch on June 19 from 12 noon to 4 pm. Featuring a freshly curated tasting menu. Priced at $150 per person.
Sails Restaurant
Sails Restaurant is offering a limitless a la carte brunch on June 19. Featuring Unlimited Champagne, Mimosas, Rosé, Chardonnay, Sauvignon Blanc, Bloody Mary, Bloody Maria, Fresh Juice, House-Made Kombucha, House-Baked Croissants, Pastries, Donuts, and much more. Priced at $129 per person plus tax and twenty percent service charge.
Shula's
Shula's has something special for all the dads out there this Father's Day – whether you want to impress him with melt-in-your-mouth tenderness by ordering steaks via mail or dining in person, he won't be disappointed! Mail order steak options include a Porterhouse and Filet combo (two 24 oz Porterhouses and two 8 oz Filets) for $165; NY Strip (six 16 oz steaks) for $195; Filet Mignon (four 12oz steaks) for $175; and Filet Mignon (six 8oz steaks) for $175. Additionally, for every $50 Shula's gift cards purchased online from now through June 20, guests will receive $10 in eBonus vouchers to use on a future visit redeemable from 7/1/2022-9/15/2022.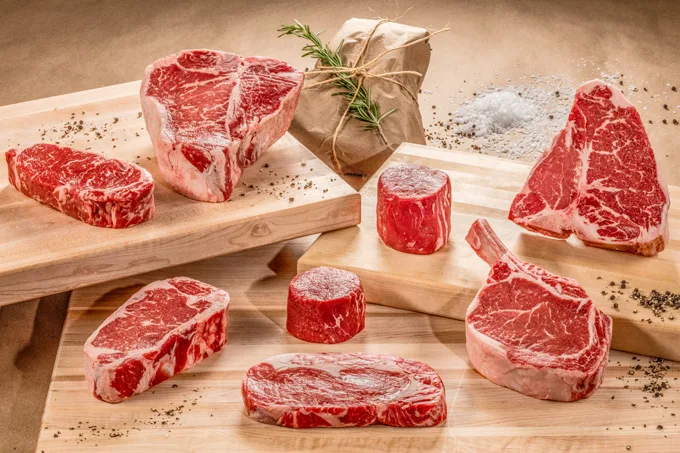 *One eBonus voucher redeemable per visit. eBonus vouchers cannot be combined with any other offers. Vouchers must be redeemed at the location where the gift card was purchased. If the guest purchases the gift card online, the bonus voucher is good at any location. Excludes Prime, HMS Airport and Hard Rock Stadium.
Truluck's
In addition to Truluck's usual amazing menu of seafood and steak selections, all locations will showcase the following entrée for the Father's Day holiday served Sunday, June 19. Reservations are not required, but are highly recommended, and can be made via OpenTable or by calling the location.
Father's Day Special: Tenderloin Medallions with Maine Lobster Oscar and Smoked Salmon with a Twice Baked Potato ($125).
Check back later as more offerings are added to this list.