Earth Day celebrations are right around the corner and businesses in South Florida are coming together to celebrate and remind locals about taking conscious action toward leading a more sustainable planet with very simple steps.
Miami
MaryGold's
MaryGold's, the highly-anticipated new restaurant collaboration by Bar Lab and Chef Brad Kilgore, who employs all ingredients from local farmers in order to improve sustainability efforts, opened in November 2022 at the Arlo Wynwood Hotel in Miami's preeminent creative and cultural district.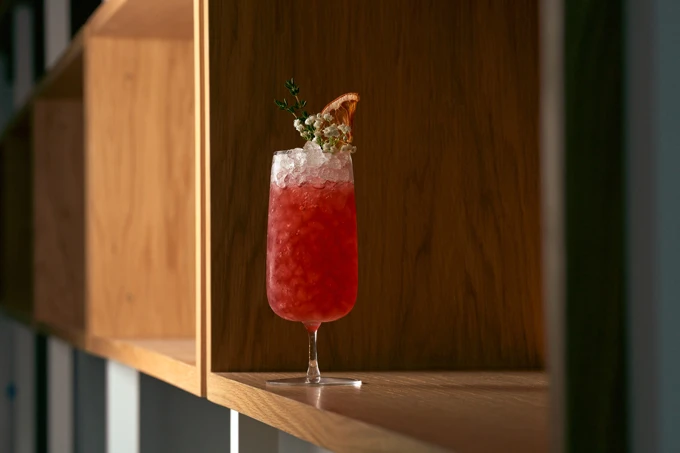 The restaurant showcases sophisticated yet approachable cuisine along with a cocktail program that melds imaginative ingredients with meticulous technique.
Diners can expect dishes featuring sustainably caught local seafood, including flounder fish and octopus; as well as house-made pastas and bold, flavorful composed plates, including Charred Baby Leeks with caramelized coconut and tarragon.
Their favorite earth-friendly item: is the Vegetable Shawarma, made with savoy cabbage, mushroom, eggplant, and seaweed vinaigrette.
Pink Love Donuts & More
According to Honeslty Modern, smaller and local businesses like Pink Love Donuts & More have a lower impact on the environment, which makes it the perfect spot to celebrate Earth Day.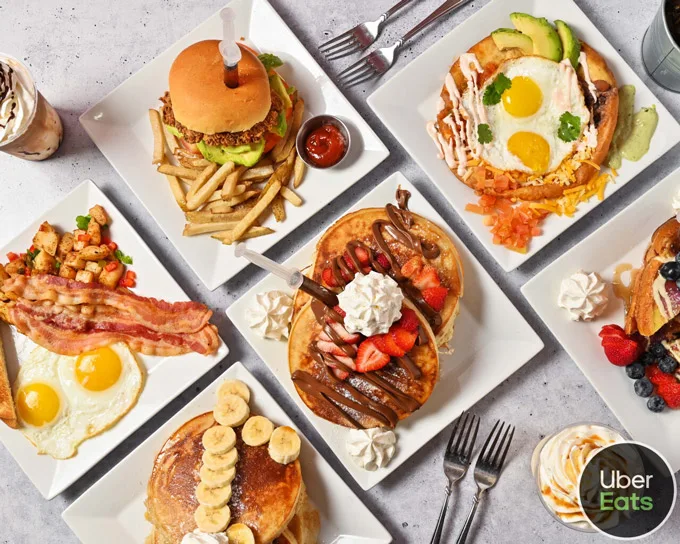 Small businesses reduce storage and transportation burdens, building the fabric of our communities, and reducing the strip mall sprawl that can overtake green spaces.
Pink Love Donuts & More is a family-run South Florida-based bakery and donut shop with a brand-new location in Miami Beach.
The restaurant offers between 15 and 25 flavors of Vegan Donuts, which are baked as squares rather than circles for easy identification, Vegan Croissants, Vegan Quiche, and Vegan Monkey Bread – all made-from-scratch daily.
Their favorite earth-friendly item: is the vegan Gourmet Donuts.
Fort Lauderdale
Casa Sensei
Voted "Best Asian Restaurant" by Fort Lauderdale Magazine in 2020, 2021, and 2022, Casa Sensei brilliantly blends traditional Latin American cuisine with Pan-Asian staples to create the best of both worlds.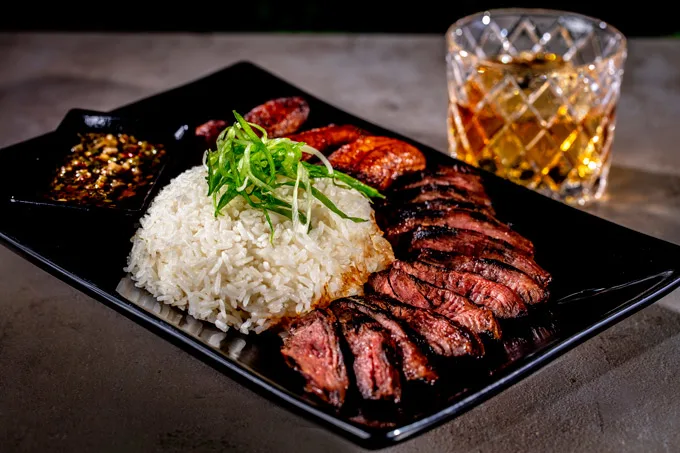 Customers can reserve a private dinner cruise on one of their Riverfront Gondola Tours' eco-friendly and electric-powered boats that seat up to six people.
The scenic gondola ride offers views of stunning waterfront homes, tropical foliage, and South Florida wildlife, including manatees, peacocks, iguanas, exotic birds, and other animals in their natural habitat, perfect for being surrounded by nature on Earth Day.
Their favorite earth-friendly item: is the Crispy Tofu Soba, made with roasted veggies, sweet soy, and organic buckwheat soba noodles.
Quarterdeck Restaurants – Beach clean up in Dania Beach
With five locations throughout South Florida, Quarterdeck Seafood Bar & Neighborhood Grill serves classic American comfort fare, specialty sushi, custom-blend burgers, build-your-own poke bowls, tacos, handcrafted cocktails, and more.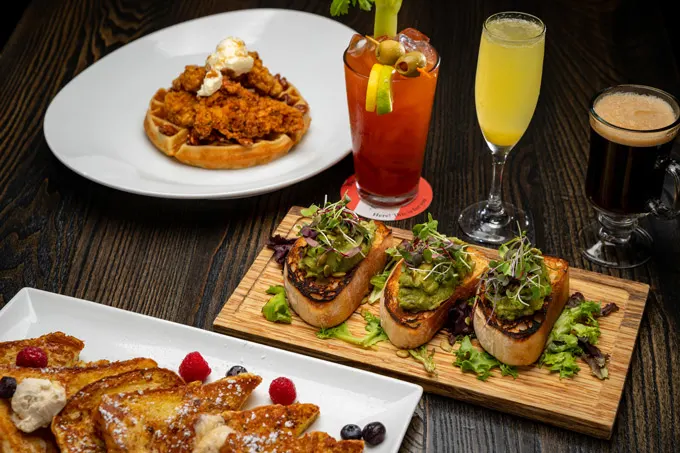 In partnership with the City of Dania Beach, Quarterdeck is teaming up to host a family-friendly beach clean-up event on April 20 to celebrate Earth Day.
From 3 to 6 p.m., the open-to-the-public event will include complimentary Earth Day t-shirts, light bites, refreshments, contests & prizes, as well as cleanup materials for the beach.
Diners heading over to the restaurant for a post-cleanup meal can enjoy our favorite earth-friendly item: the Beyond Burger, a meatless patty served with lettuce, tomato, onion, avocado spread, and cilantro aioli.
Boca Raton
J&J Fresh Kitchen
At J&J Fresh Kitchen in Boca Raton, nothing tastes better than fresh.
The casual health-food hot spot brings a twist to farm-to-table cuisine by using 100% locally sourced ingredients, maintaining a low-impact kitchen, and crafting its menu with the belief that wellness is not just good for personal health but also for the world.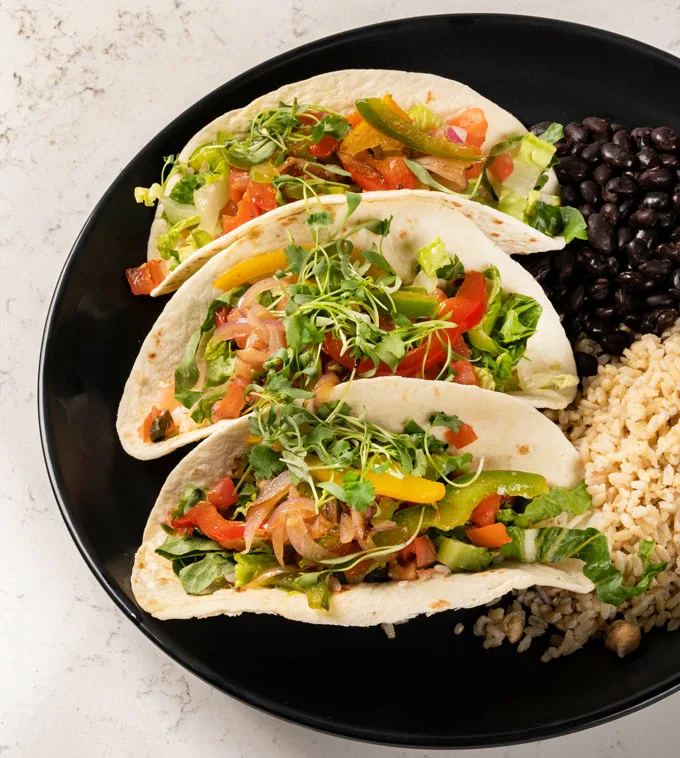 J&J Fresh Kitchen showcases Mother Nature's offerings in their most delicious state, never degrading quality by using artificial flavors or added sugars.
Guests will find a menu bursting with familiar favorites made both sustainably and deliciously, from breakfast quesadillas to lunch wraps and salads.
Thirsty? J&J Fresh Kitchen serves its own line of juices and smoothies, the former of which can be bought home from the restaurant's grab-and-go section beside the register.
Additionally, every day from 8:30 to 10:30 a.m. J&J Fresh Kitchen holds "Super Smoothie Hour" offering the promotion of buy one smoothie, get one wellness shot for free.
Their favorite earth-friendly item: is the Veggie eggs or wrap, made with tomato, portobello mushroom, Monterey Jack cheese, red onion, bell peppers, and spinach.