Some of my family live in Abbotsford so I visit there from time to time.  Dragon Fort Restaurant is known as one of the best places for Chinese food in Abbotsford and I have been there several times over the years.  It's a casual Chinese eatery serving Cantonese and Szechuan dishes but mostly caters to locals.  The portions are huge for the price and the taste is reasonable for a Chinese restaurant outside of Metro Vancouver.  After visiting the Fraser Valley Food Show that afternoon, we visited Dragon Fort Restaurant for dinner.
Dragon "Fort"
First thing to note about Dragon Fort is that it resembles a castle – hence, the name "Dragon Fort."  Just look for the brick walls.
The restaurant is spacious with lots of banquet style tables and even private rooms.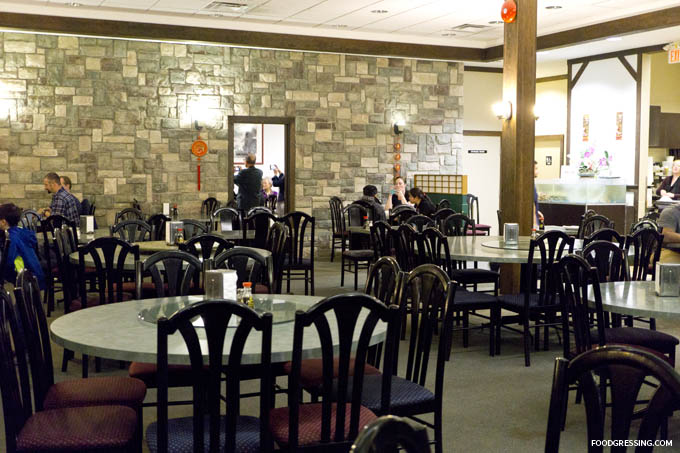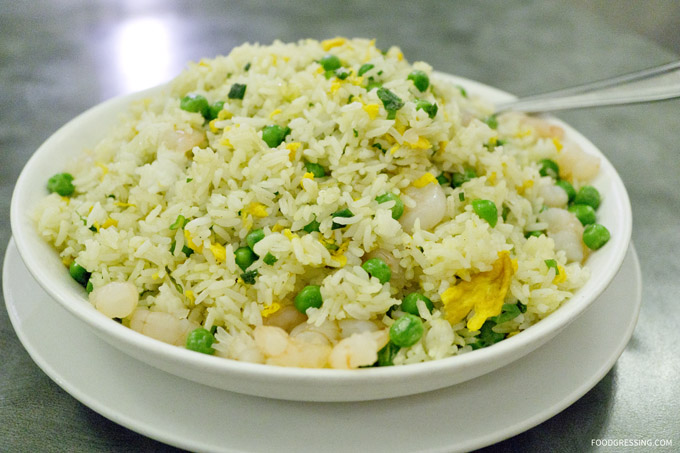 Great portions of meat and mushrooms in the pan fried noodle dish.  However, some parts of the pan fried noodle were very salty.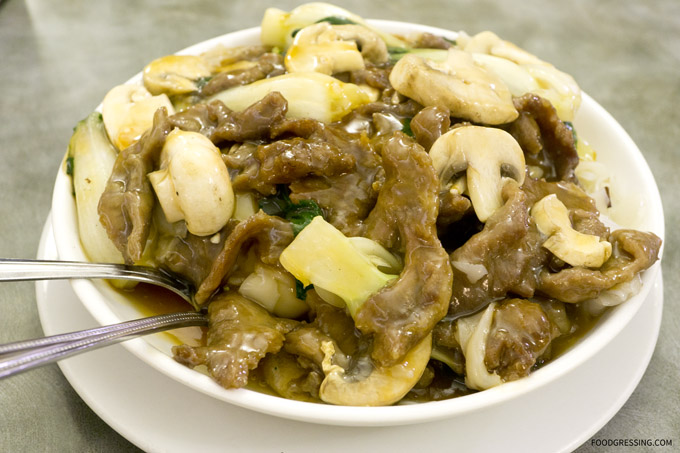 Overall Impression of Dragon Fort
I usually enjoy the food at Dragon Fort but there were some definite misses this time at Dragon Fort.  Great portions as usual, but the taste was off for me.  Rating: 2.5/5
Here is a professional video that offers an overview of Dragon Fort:
Website: www.dragonfortchinesefood.com