Michelin recognized 26 Denver restaurants in their inaugural and highly anticipated Colorado-based Guide.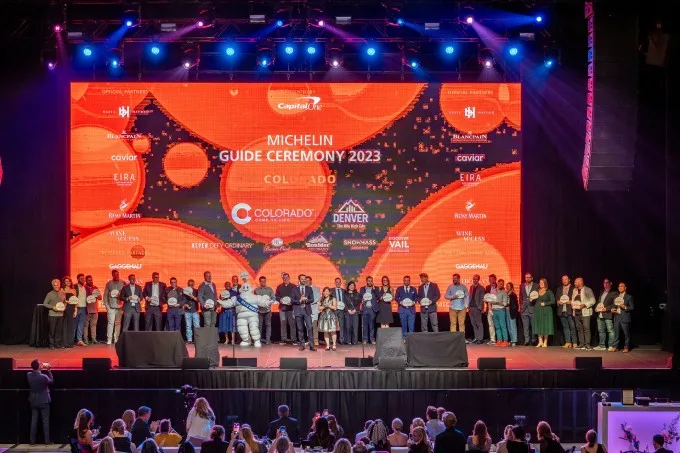 The famously anonymous MICHELIN Guide inspectors selected a diverse range of restaurants across the city that exude culinary excellence.
The MICHELIN Guide gives honors at several levels.
MICHELIN Stars are based on five criteria: quality of products, mastery of cooking technique, harmony and balance of flavors, the personality of the chef as expressed in the cuisine, and consistency between visits and throughout the menu.
The Guide's Bib Gourmand selection highlights restaurants that offer great quality food at good prices and are judged by the same criteria used for the Star designation.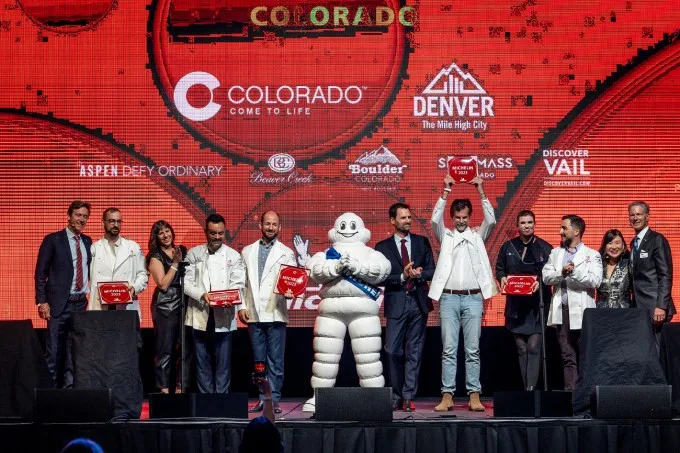 The MICHELIN Green Star is awarded to restaurants that are leaders in sustainable gastronomy.
Finally, Recommended restaurants include those that are above average and prepare high quality meals with fresh ingredients.
Below is a list of celebrated restaurants in each category. More information about these restaurants and the MICHELIN Guide program are available on the VISIT DENVER website.
One MICHELIN Star:
Beckon (Contemporary cuisine)
Brutø (Mexican/Contemporary cuisine)
The Wolf's Tailor (Contemporary cuisine)
MICHELIN Green Star:
Brutø (Denver; Mexican/Contemporary cuisine)
The Wolf's Tailor (Contemporary cuisine)
Bib Gourmand:
AJ's Pit Bar-B-Q (Barbecue)
Ash'Kara (Israeli cuisine)
The Ginger Pig (Chinese cuisine)
Glo Noodle House (Ramen)
Hop Alley (Chinese cuisine)
La Diabla Pozole y Mezcal (Mexican cuisine)
Mister Oso (Latin American cuisine)
Tavernetta (Italian cuisine)
Denver's 2023 Recommended restaurants:
A5 Steakhouse
Barolo Grill
Dio Mio
Fruition
Guard and Grace
Hey Kiddo
Marco's Coal Fired
Mercantile Dining and Provision
Noisette
Olivia
Potager
Q House
Safta
Smok
Temaki Den
MICHELIN Special Awards:
Michelin Exceptional Cocktails Award Presented by Basil Hayden
Caroline Clark – The Wolf's Tailor
Michelin Sommelier Award Presented by Wine Access
Ryan Fletter and Erin Lindstone – Barolo Grill
The MICHELIN Guide is a reliable resource for travelers looking for an excellent meal in more than 40 destinations worldwide.
The Guide was first published in France at the turn of the 20th century to encourage the development of car mobility as well as tire sales by giving practical advice to motorists.
Since then, the Guide has specialized in restaurant and hotel recommendations.
Denver joins Boulder, Aspen and Snowmass Village, the Town of Vail and Beaver Creek Resort in the Colorado MICHELIN Guide, the eighth Guide destination in North America.