Scott Harris Hospitality, announces the opening of its newest restaurant concept in Downtown Naperville, IL with Davanti Enoteca.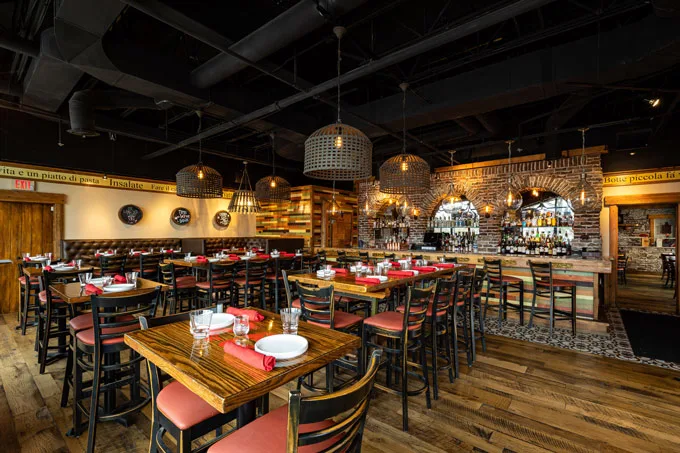 Located at 47 E. Chicago Avenue, Naperville, Illinois 60540, Davanti Enoteca is a lively wine bar and restaurant with shareable contemporary twists on rustic Italian cuisine.
Guests will be transported to the Italian countryside from the moment they arrive, providing an exceptional dining experience.
The Davanti Enoteca food and wine menus are unique, taking guests through different regions of Italy, with rotating offerings to experience the finest Italian cuisine, with an extensive wine selection.
With a wide selection of Antipasti, Per la Tavola, Insalate, Vegetali, and Pastas featured on the menu, guests will experience preparations that you won't find anywhere else.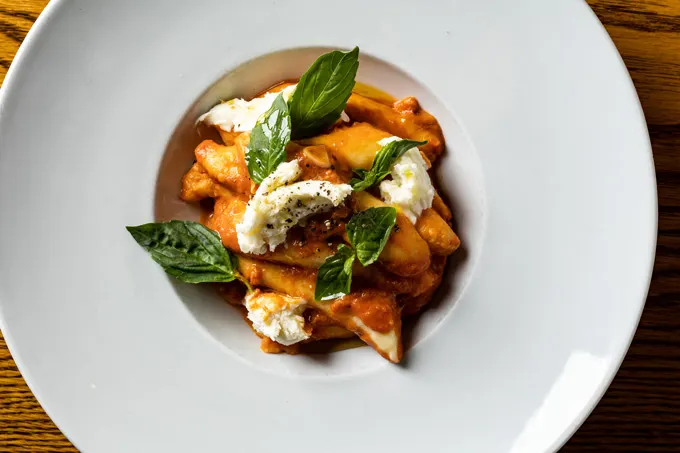 Guests will experience a few unique tableside presentations, like the creamy mascarpone polenta, ragu, and a whole roasted eggplant, exclusively available at this location.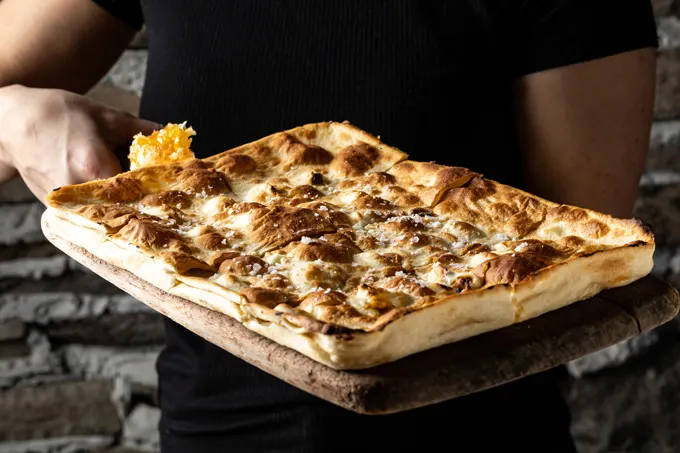 Crowd favorites like the Focaccia di Recco and the award-winning Davanti Burger are just two examples of the items that customers will be frequently enjoying when dining at Davanti Enoteca.
The Davanti Enoteca wine team is knowledgeable and proud to bring a wine list that expands around the world.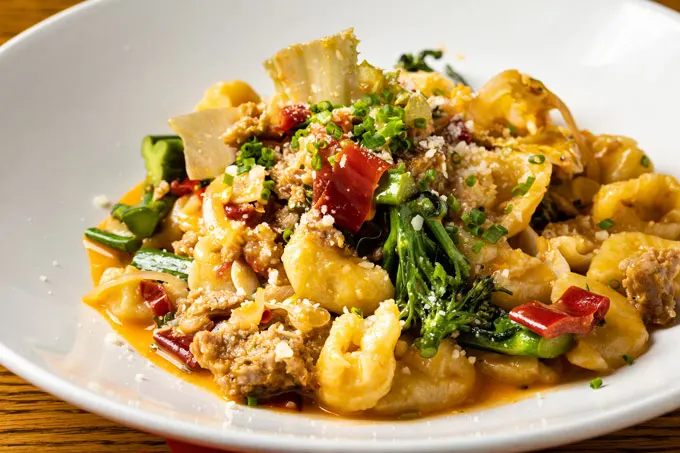 The focus is on Italian varieties with supporting wines that are grown in California, Washington, Oregon, South America, South Africa, Spain, France, Greece, and New Zealand.
The goal at Davanti Enoteca is to give guests a well-rounded wine list that will have them coming back to keep trying different varieties.
The Davanti Enoteca wine list consists of 110 different wines with unique wine features every month.
The team is providing a Coravin wine system that will allow guests to experience small-batch wines by the glass that would normally only be available by the bottle.
The extensive wine list will allow the Davanti Enoteca team to guide guests through many different styles of wine with many different taste profiles.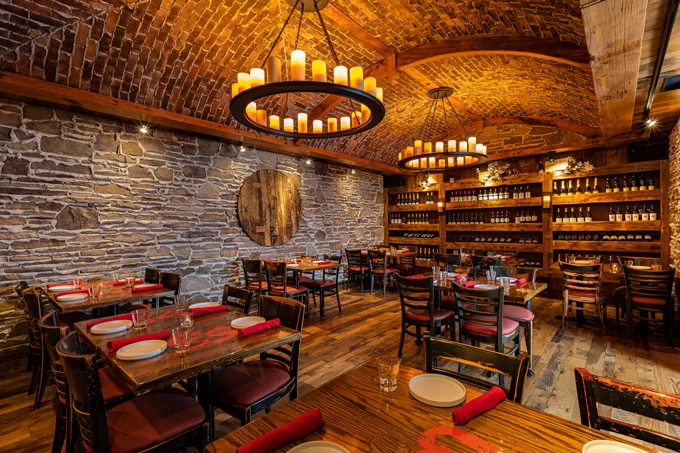 Davanti Enoteca is the fifth location that Scott Harris Hospitality brings to the Naperville community, joining the Fat Rosie's, La Sorella di Francesca, Vasilli's and Smokeshow BBQ family.
Davanti Enoteca is a destination for customers to enjoy rustic Italian cuisine, creating a memorable experience all around for the Naperville community. Guests can reserve a table now using this link.
Scott Harris Hospitality will be introducing the Davanti Enoteca concept to the Lincolnwood, IL community in the coming months, with more information coming soon.