The highly anticipated Citizens Market Atlanta at Phipps Plaza in Atlanta's Buckhead neighborhood is now open to the public.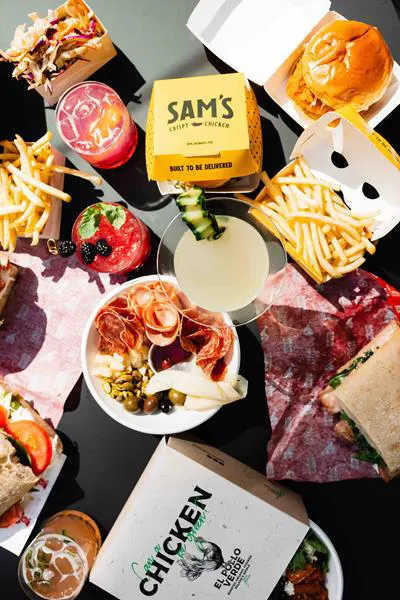 The 25,000-square-foot immersive destination includes a culinary market with eight distinct chef-driven brands, a full indoor and outdoor bar, and an event space.
Citizens Market Atlanta at Phipps Plaza is the much anticipated culinary addition to open as part of the Phipps Plaza redevelopment.
The culinary market sits adjacent to The Green, the newly designed, grand courtyard with comfortable seating, well-manicured green space, and a large-scale, hand-painted mural Simon commissioned from Savannah College of Art and Design (SCAD).
The reimagined Phipps Plaza is an unrivaled mixed-use development that redefines the way Buckhead lives, works, plays, and shops.
This iconic shopping and dining destination is headlined by the Nobu Hotel and Restaurant Atlanta, Life Time and Life Time Work, a luxury athletic country club and coworking destination, and One Phipps Plaza, a LEED-certified, 13-story, Class A office tower.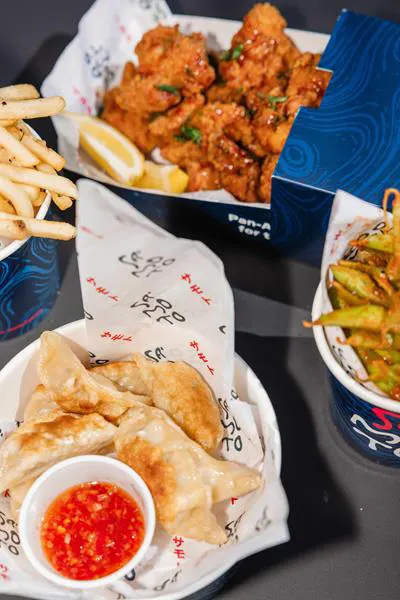 Citizens Market Atlanta at Phipps Plaza, operated by global premium experiences company Legends, features eight fast-casual culinary brands created by C3 (Creating Culinary Communities), the fastest-growing global food tech platform.
Culinary options at the food hall include:
Umami Burger: A rich and savory taste sensation that goes beyond the commonplace flavors of sweet, sour, salty, and bitter. Umami is the fundamental element of the Umami Burger experience. We make the most craveable burgers known to man.
Sam's Crispy Chicken: A fast-casual dining concept offering Southern-fried chicken specialties, 100% antibiotic and hormone free. Sam's Crispy Chicken specializes in crowd-pleasing, hand-battered, cornflake-crusted, all-natural chicken sandwiches done right.
Krispy Rice: An elevated sushi experience that's anything but ordinary. The menu centers around the iconic Krispy Rice dish alongside handrolls, maki cut rolls, nigiri, and chef-curated combinations. All fast and fresh.
Sa'Moto: A collection of Iron Chef Masaharu Morimoto's most loved Pan-Asian dishes, merging Asian flavors, Japanese techniques, and American spirit.
Ella Mia: A modern and sophisticated coffee shop that brings guests a slice of craft coffee culture. Ella Mia serves breakfast, lunch, and early dinner, including breads, sandwiches, and soups rich with an international flair.
Cicci Di Carne by Dario: Centered on the local deli and butchers' shop concept, with a menu helmed by world-renowned Butcher Dario Cecchini, known as the "world's best butcher."
El Pollo Verde: El Pollo Verde by Dani Garcia offers roasted organic chicken and Spanish-inspired salad bowls on the menu courtesy of Three Michelin-Starred Chef Dani Garcia, who is the creative-force behind renowned Casa Dani.
Soom Soom Fresh Mediterranean: Soom Soom serves authentic Mediterranean pitas and wraps packed with flavor in dishes like Chicken Shawarma, Kabobs, Classic Hummus, and Falafel served with housemade tahini.
The drink menu at Citizens Bar, the indoor/outdoor bar at the food hall, features craft cocktails and mocktails using fresh, seasonal ingredients; a rotating selection of bottled beers, including local offerings from Atlanta Brewing, Atlanta Hard Cider, Creature Comforts Brewing Co., Scofflaw Brewing Co., SweetWater Brewing Company, and Wild Heaven Beer; as well as a selection of wines by the glass.
The full-service bar opens onto The Green for drinks al fresco and for guests to enjoy live music and entertainment.
Patio seating stretches the entire length of the courtyard and around the corner of the food hall.
Designed by award-winning architect David Rockwell, Citizens Market Atlanta at Phipps Plaza's bold architectural elements, including geometric food counters, strong and homogeneous stall design, vibrant neon brand logos, and low lighting, create an ambiance reminiscent of an upscale restaurant.
Touches of lush greenery peek out from every corner and offer a soft touch.
Ample guest seating, including high-top community tables, traditional banquette style seating, and modern ottomans, are all dressed in warm terracotta and complimenting neutral tones.