Here's a look at some happenings in honor of Cinco de Mayo Chicago 2023. You'll find drink specials offered across a variety of venues to enjoy the holiday and dine for lunch, dinner, or happy hour with the whole crew.
Kirkwood
Celebrate Cinco de Mayo at Kirkwood with great food, drinks, and a spacious beer garden that can accommodate any size group, from small gatherings to large groups, bring the whole squad to hang out.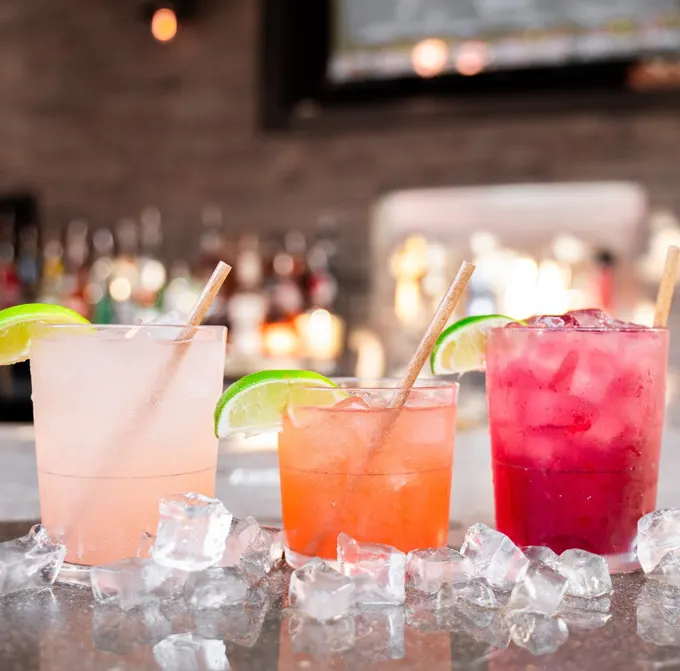 Menu Highlights and Offerings
$5 Corona Drafts
$5 Pueblo Viejo Shots
$25 Corona Premier Buckets
Ranalli's Lincoln Park
Longstanding favorite neighborhood bar, Ranalli's offers guests delicious pizzas, iconic apps, and great drinks in a comfortable and communal setting.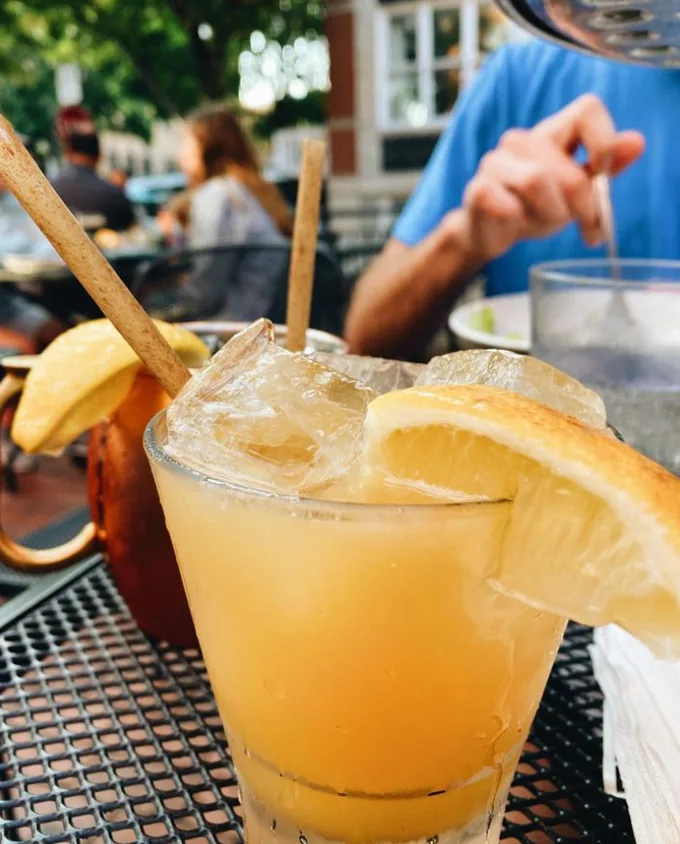 The space is lively, featuring televisions at every glance and is the perfect place to celebrate Cinco de Mayo with family and friends.
Menu Highlights and Offerings
$5 Tequila Shots
$25 Corona Buckets
La Luna
La Luna is a beautiful Mexican restaurant with artsy takes on traditional Mexican recipes for a high-energy and colorful Cinco de Mayo party throughout Cinco de Mayo weekend. Reservations are encouraged.
The festivities begin on Thursday, May 4 with Live DJ Kique from 7 to 10 pm. May 4 specials include $8 beer+shot, single shots for $4 and $6 Animal Fries, loaded with onions, melted cheese and delicious spicy housemade sauce.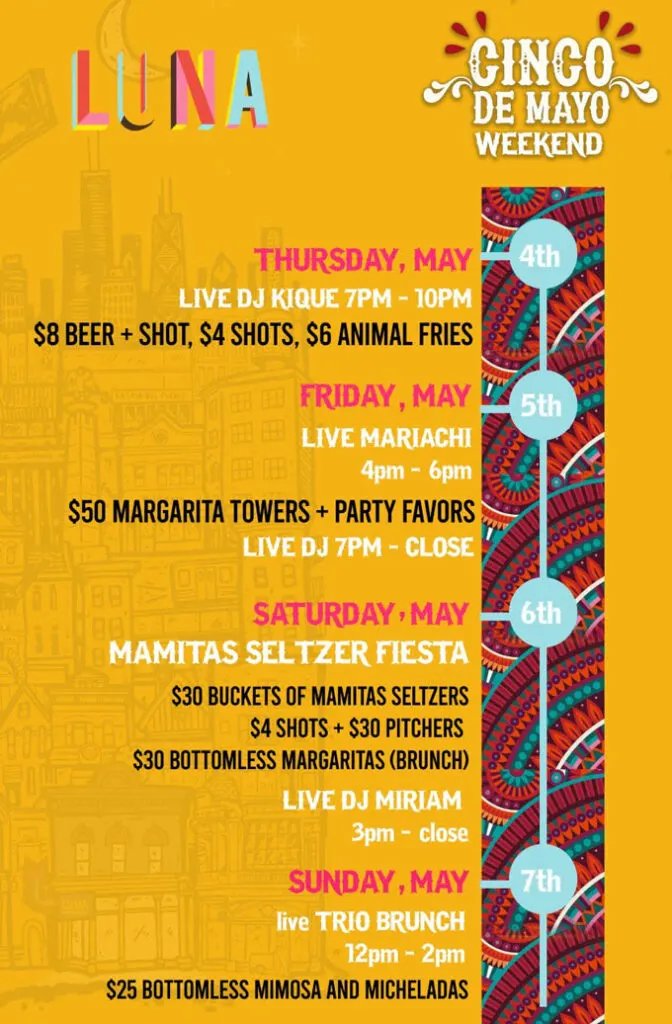 On the big day, Friday, May 5, La Luna will feature a live mariachi band from 4 pm to 6 pm. Then, from 7 pm to close, dance the night away with music presented by a live DJ. May 5 specials include $50 Margarita Towers and party favors.
Saturday, May 6, La Luna presents Mamitas Seltzer Fiesta, featuring a live DJ from 3 pm to close and some great drink specials: $20 buckets of mamitas seltzers, $4 shots, $30 pitchers. At brunch time, enjoy Bottomless Margaritas for $30.
Sunday, May 7, La Luna's Cinco de Mayo weekend concludes with a Live Trio Brunch from noon to 2 pm. Enjoy $25 bottomless mimosas and micheladas.
Bring friends and immerse yourself in this annual celebration of America's Mexican heritage! Enjoy La Luna's amazingly delicious foods and drinks, prepared with love and passion.
Ranalli's West Loop
As a longstanding neighborhood pizza bar, Ranalli's West Loop offers guests delicious pizzas, iconic apps, and great drinks in a comfortable and communal setting.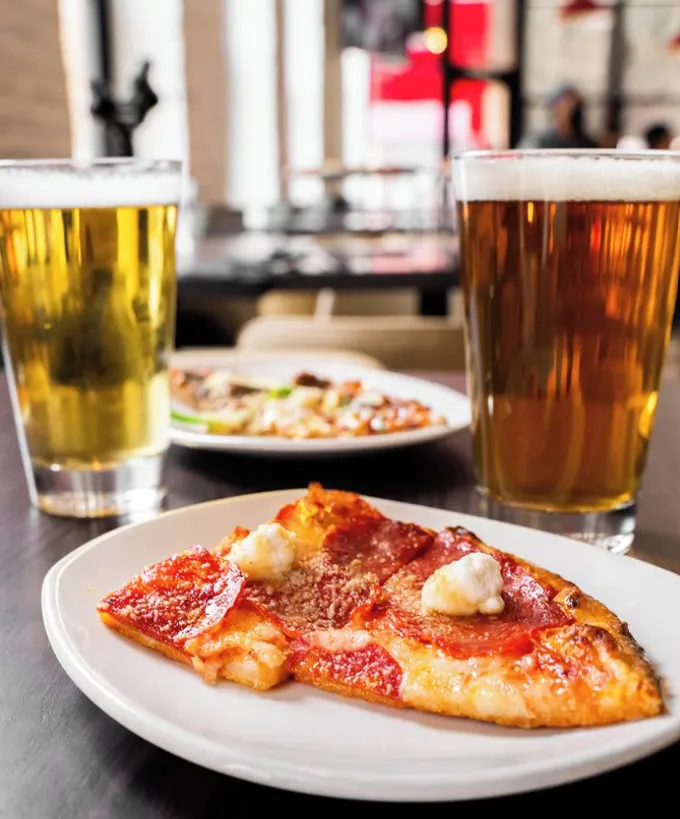 Guests can enjoy a variety of specialty pizza, craft beer, and classic cocktails, making it a perfect place to celebrate Cinco de Mayo with your squad!
Menu Highlights and Offerings
$5 Tequila Shots
$25 Corona Buckets
Gaslight
Gaslight is a lively neighborhood bar in Lincoln Park that features three full bars, a delicious menu, and a spacious patio that is open seven days a week for brunch, lunch, and dinner.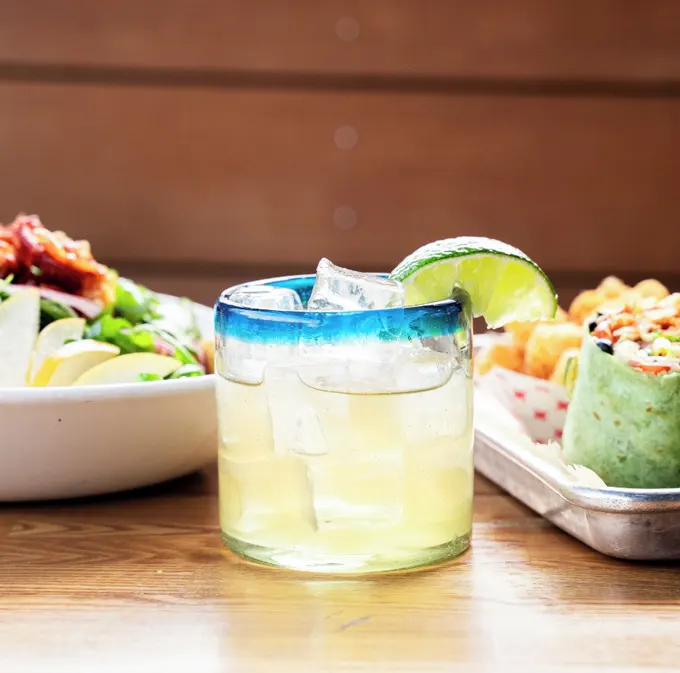 Menu Highlights and Offerings
$7 Classic Margaritas
$7 Jalapeno Gimlets
$40 Jumbo-ritas
More information on Gaslight and to make a reservation here
Guzman y Guzman
Thrill your tastebuds with tasty Mexican food options at Guzman y Guzman, one of the world's fastest-growing authentic Mexican fast-food restaurants.Available all day on May 5th from 10am-10pm, patrons will enjoy $5 burritos and bowls alongside $3 Coronas and Margaritas. GYG serves real, authentic, made-to-order Mexican burritos, bowls, nachos, nacho fries, tacos and more using fresh whole produce and authentic ingredients across dine in, take away, app and web ordering, delivery and drive thru. This offer will be available at both Naperville and Schaumburg locations.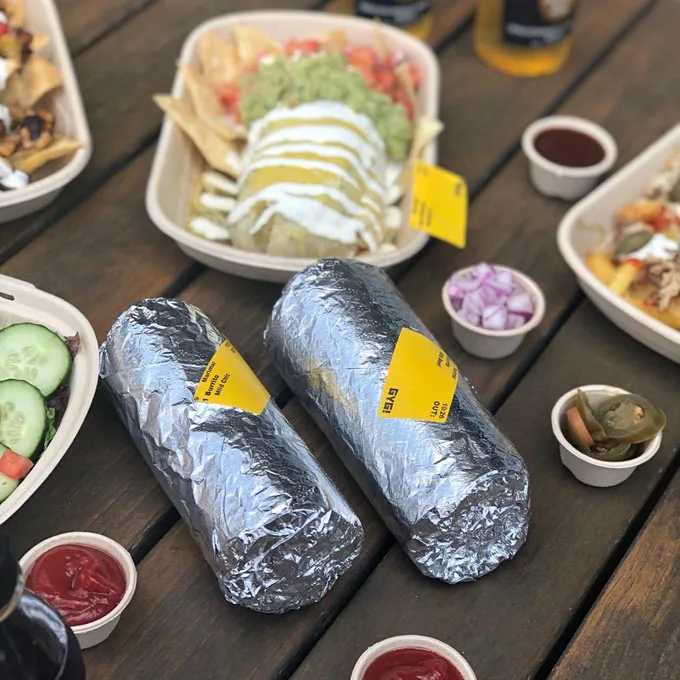 Bubbakoo's Burrito
In honor of the Cinco de Mayo holiday and the brand's 15th anniversary in 2023, Bubbakoo's Burritos is giving 15 lucky winners free taco kits. Fans can enter to win by liking, commenting and sharing the brand's posts on social media from May 1 to May 5. The winners will be announced via social media on May 5 and will receive digital gift cards to claim their prize.
FONDA Cantina
The recently opened authentic Mexican outpost from the George Trois Group and Chef Michael Lachowicz, FONDA Cantina, is Evanston's new hot spot for incredible tacos (quesa birria, carnitas, carne asada, and more!), classic plates like albondigas, Pastel Azteca de Mole, and others, and incredible housemade margaritas and palomas. All drawn from the heritage recipes of long-time George Trois Group team members and the leaders of FONDA's kitchen Chefs Miguel Escobar and Carlos Cahue, you'll be hard pressed to find a more fitting new restaurant to celebrate Cinco De Mayo.
Aboyer
One of the original George Trois Group restaurants, Aboyer, the beloved French brasserie will celebrate the group's recently opened FONDA by bringing in some of their signature plates to the Aboyer dining room for one-night-only, in honor of Cinco de Mayo including:
Totopas con Guacamole (Chips & Guacamole)
Carnitas Tacos
Pastel Azteca de Mole
Cesar's
Cesar's family-owned Mexican restaurant, in Lakeview, will be celebrating Cesar's de Mayo all week long. On May 5th, diners can come in for free sombreros, stickers, and t-shirt giveaways throughout the day. Guests are also invited to try the new shareable Super Mega margarita, perfect for sipping with a friend.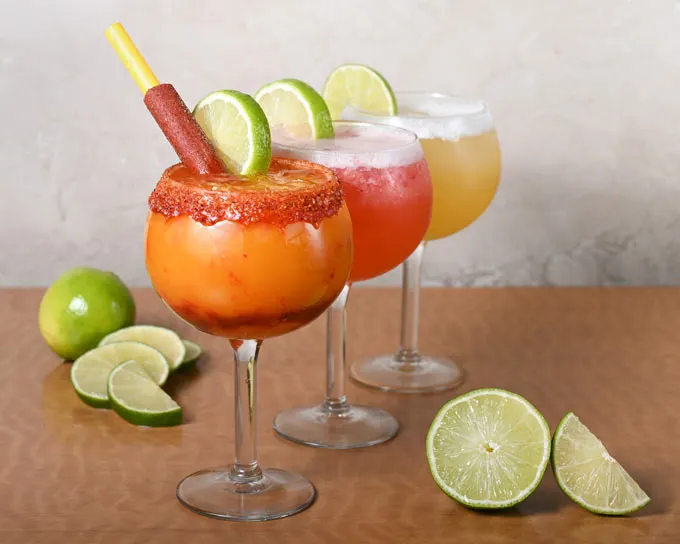 Tata's Tacos
Tatas Tacos is turning 5 on Cinco de Mayo, and they're pulling out all the stops for a three-day celebration, at all three of their locations – Lakeview, Six Corners, and Portage Park. At Lakeview and Six Corners, guests can enjoy a festive atmosphere with a DJ and a new flavored margarita. Portage Park (social club) will feature a spin wheel with prizes, a selfie station, and a singer performing Selena covers. For all guests who dine at any of the three locations on Saturday, May 6th or Sunday, May 7th, they will receive a complimentary Margarita Club Membership for the year.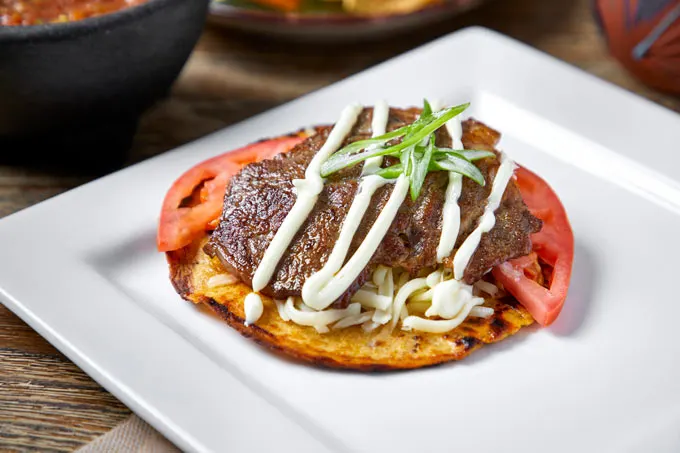 Carnivale Chicago
Carnivale Chicago is offering the below from May 2-5:
Milagro Spicy Margarita: Habanero infused Milagro reposado, dry curacao, fresh lime, agave syrup
NPD (no problem drinking): Milagro Blanco, Watermelon, grapefruit, lime, Mallorca melon syrup, topo chico
El Burro, at the Rumba lounge: Milagro Reposado, ginger, lime, simple, watermelon foam
Moe's Cantina River North
Moe's Cantina River North invites you to enjoy an evening of tequila and agave tasting, cocktails, and canapés as they celebrate the rich traditions and culture of Jalisco! This special event, 6 pm to 8 pm, Thursday, May 4, promises to be a unique experience for tequila lovers and enthusiasts alike.
Guests will have the opportunity to sample a variety of spirits from a wide range of renowned distilleries in Jalisco. "Whether you're a fan of tequila, mezcal or raicilla, there's sure to be a drink that captures your palate," says Moe's co-owner Korina Sanchez. To complement the tequila and cocktails, Moe's will be serving a selection of delicious canapés inspired by the traditional flavors of Mexico.
The $50 per person cost includes the tequila tasting experience, a specialty cocktail, and canapés. Reservations may be made here.
On May 5, restaurant will be festively decorated and will open for lunch at noon on Cinco de Mayo. Moe's is offering a special 3-taco lunch platter for $15 and $10 margaritas from noon to 3 pm. The regular menu is also available. A 3-taco dinner platter special is available for $18 after lunch.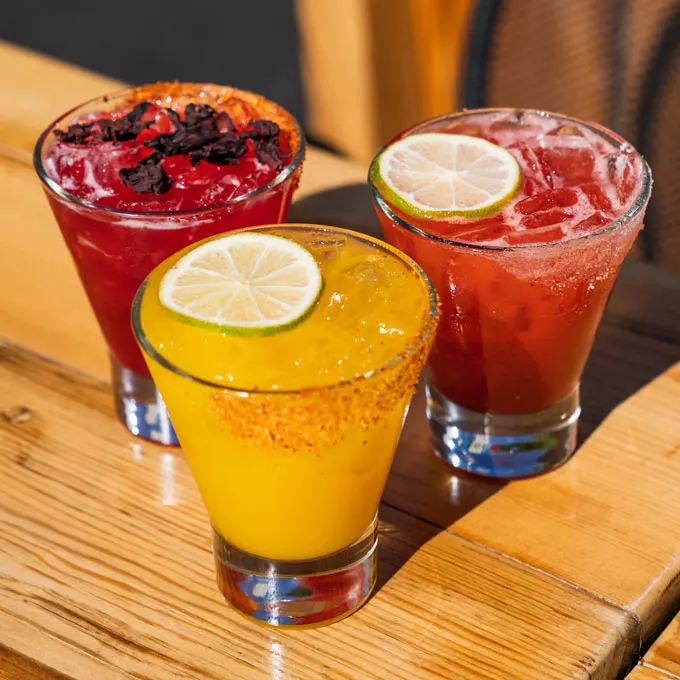 Moe's Cantina Wrigleyville
The Cubs are in town on Cinco de Mayo. Celebrate Cinco de Mayo Chicago 2023 at Moe's Cantina Wrigleyville while watching the Cubs game. Moe's will offer revelers pre-game specials including $10 Margaritas, $10 Pina Azul, and $5 Nachos. These pre-game specials are available for all home Cubs games.
A promo team will also be sampling Modelo Oro (their version of light beer) at 3:30 pm on May 5.
On Saturday, May 6, following the Cubs game, Moe's will be airing the Kentucky Derby and featuring Mint Margaritas (instead of Mint Julips).
Head to Moe's Cantina Wrigleyville on Sundays for its pre-game specials plus $35 Margarita Pitchers all day. Weather permitting, Moe's fantastic rooftop patio will be open for the weekend, May 5, 6, and 7.
KOMO
Join in the Cinco de Mayo festivities at KOMO! Visit one of West Loop's most popular destinations and start with either a Lychee Margarita or a Hanami cocktail, a Japanese twist on a Mezcal Margarita created by Mixologist Javi Gonzalez. Satisfy your cravings with Chef Macku's Mexican Surf & Turf-inspired sushi roll for $25. Later on, continue the celebration upstairs at ESCO, KOMO's sophisticated cocktail lounge. The night will be filled with fresh, handmade tamales, live congo music, and performances including a Mariachi band performance at midnight!
*Milagro Deals
The following restaurants will also be offering Milagro deals for Cinco de Mayo Chicago 2023.
Ancho & Agave (579 W Kinzie St)
Frontera (445 N Clark St)
Crio (2506 N Clybourn Ave)
Hale Street Cantina (109 N Hale St)