Whether you're craving stacks of fluffy buttermilk pancakes drizzled in maple syrup or innovative, Instagram-worthy creations, NYC pancake scene has it all. Here some of the best spots to celebrate National Pancake Day on Tuesday, September 26th.
Carnegie Diner & Cafe
The iconic Carnegie Diner & Cafe will feature two pancake specials at its West 57th Street and 7th Avenue location and its new location at 828 8th Ave.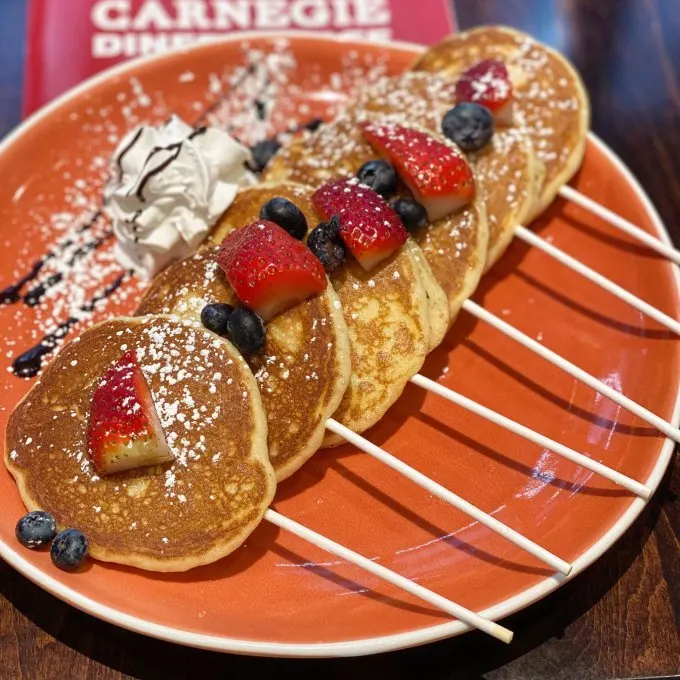 Diners can indulge in Pancake Breakfast Tacos made with organic eggs, hash browns, bacon and cheddar cheese or a Pastrami Sandwich served between buttermilk pancakes as the bread.
Pancake Lollipops are also on the menu, which are served with fruit and powdered sugar.
Carnegie Diner also offers 10 varieties of pancakes on their everyday menu including Peanut Butter & Bacon and Apple Pie buttermilk pancakes, walnuts and raisins served with apple and cinnamon sauce.
Bar Bruno
Indulge in the Bacon, Egg and Churro Pancake Tacos at Bar Bruno, which has locations in Greenpoint (560 Manhattan Ave.) and Carroll Gardens (520 Henry Street) for National Pancake Day.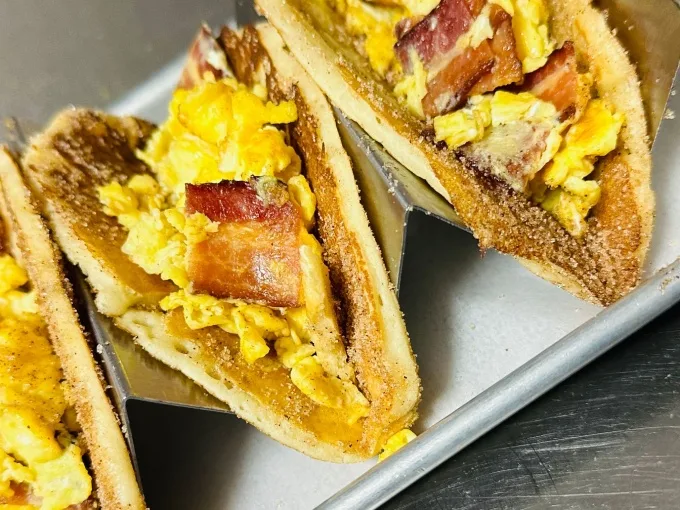 These BEC tacos combine the best of both worlds, savory and sweet, with scrambled eggs and crispy bacon, drizzled with maple syrup.
The fluffy churro pancake is tossed in cinnamon sugar and absolutely irresistible.