The sweetest day of the year is knocking at the door. October 14 is National Dessert Day! Whether you like cake or chocolate, Miami has plenty to offer. Here are some of the Miami's unique dessert spots to enjoy the National Dessert Day.
The Henry
The Henry Miami, Miami's newest neighborhood-friendly restaurant and bar on Brickell City Centre's first floor, is famed for their Molten Butter Cake.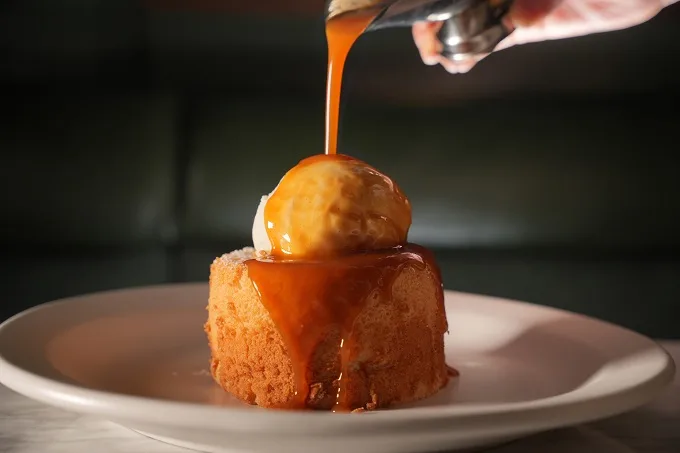 Dig into a soft buttery cake, topped with vanilla gelato and drizzled with a rich caramel flambé sprinkled with crunchy pretzel toffee .
Calle Dragones
Calle Dragones, named after an iconic street in the "Chinatown" of Havana, Cuba, located on Calle Ocho, known for their Cuban cuisine with Asian influence.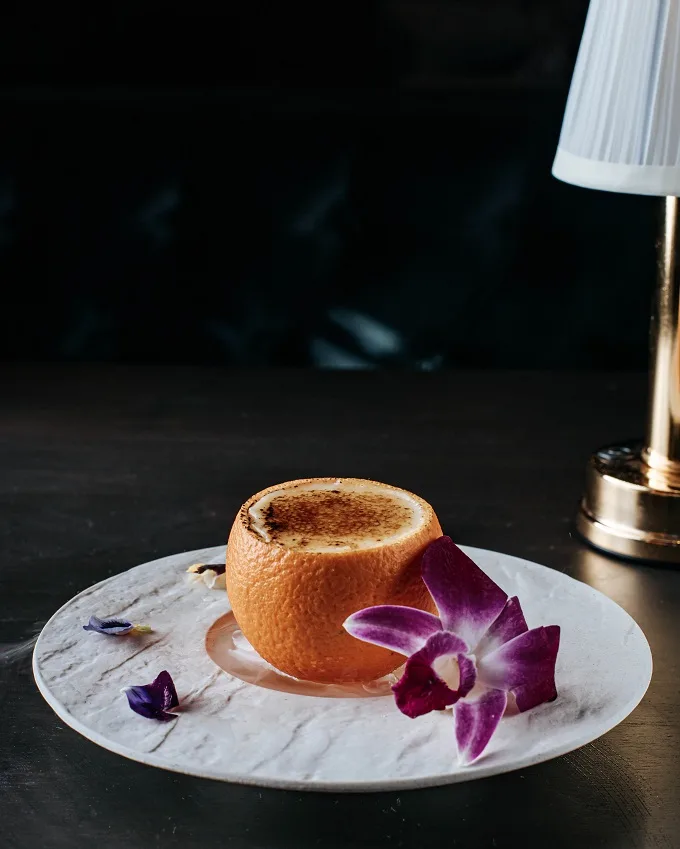 Aesthetically set in an orange peel is their rich and creamy crema catalana with soft granules of rice mixed into their arroz con leche, with notes of coconut and ginger.
Torched on top, the dessert balanced the creamy center with a crunchy sugary top. And the name of the dessert is "Dragones Crema Catalana".
Swan
Located in the heart of Miami's Design District and started by hospitality mavens David Grutman and Pharrell Williams, Swan has recently reimagined its menu, including desserts.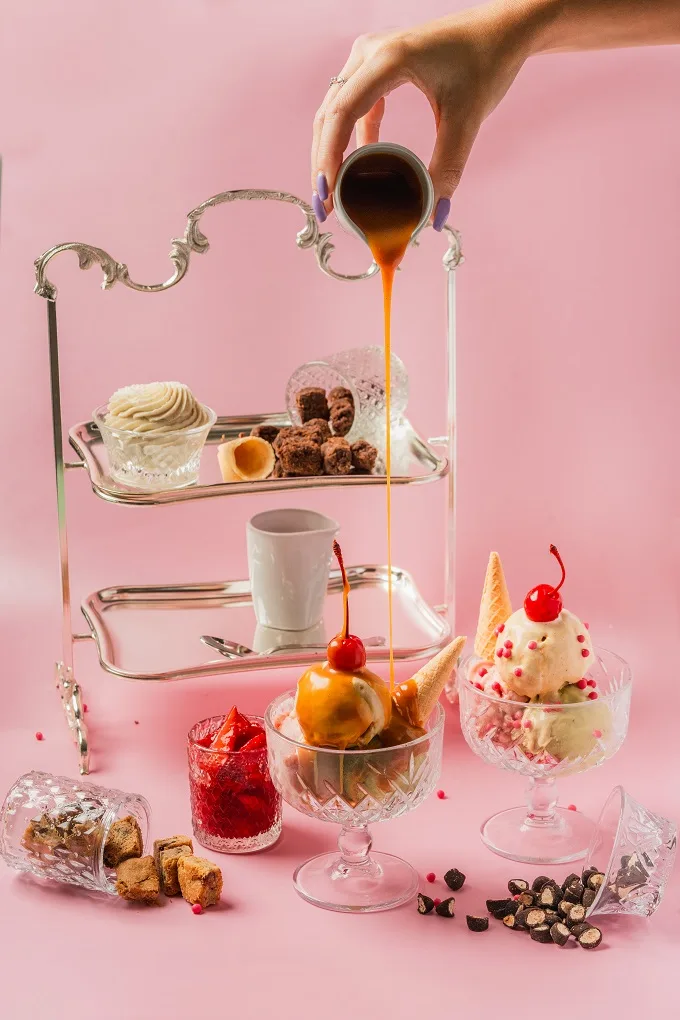 The DIY Sundae fulfills guests sweet dreams with an ice cream flavor trio of honey, pistachio and strawberry.
Guests can enhance their creations and top it with crunchy SkinnyDipped chocolate almonds, brownie bites, chocolate chip cookies, as well as rich chantilly cream, chocolate and caramel sauce.
Osaka Nikkei
Enjoy a multi-sensory Nikkei experience on National Dessert Day at Osaka Nikkei with the Yuki Sour.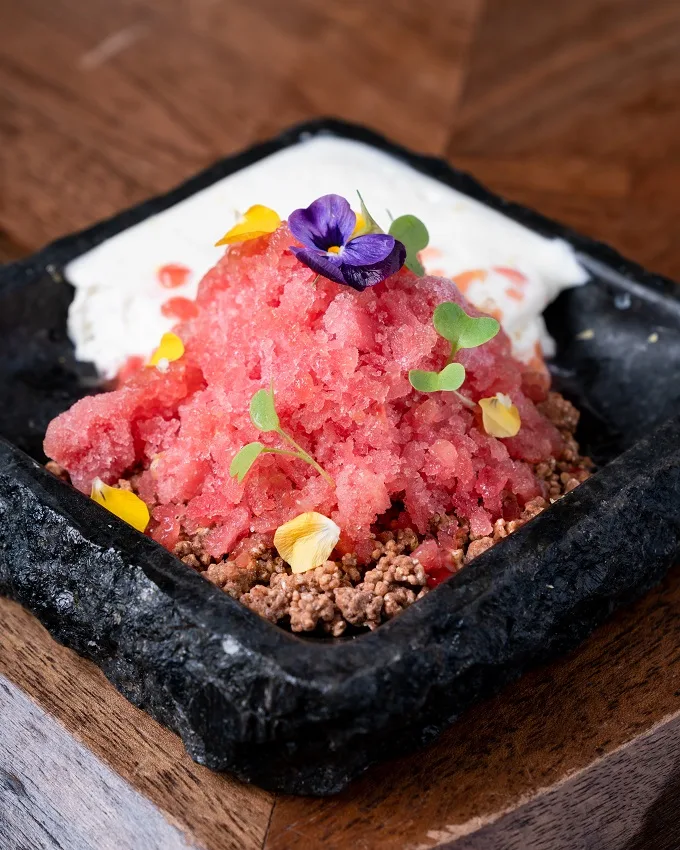 This beautifully presented chilled dessert is made with Yuzu cheesecake foam, floral-citrus granite and crunch Andean puff cereals, combining soft and crunchy textures and sweet and citrusy flavors all in one dish.
Papi Steak
Papi Steak's The Louis XIII Baked Alaska is the once-in-a-lifetime treat that is nothing short of exceptional.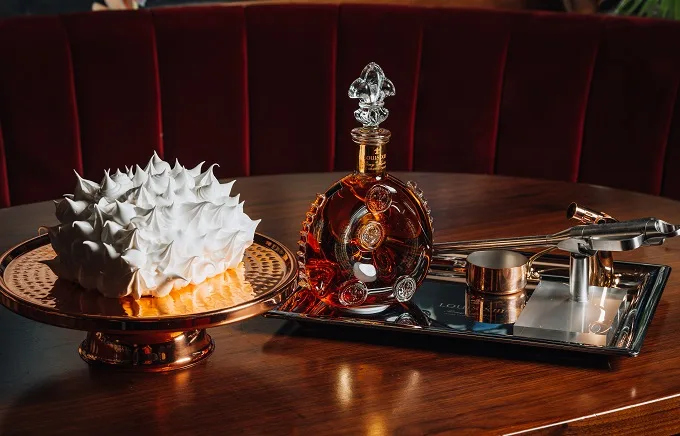 This $1000 dessert is served tableside and will have everyone's head turning as three shots of Louis XIII cognac are lit aflame and poured on the bombe upon arrival.
Guests will also get the chance to enjoy 2 complimentary shots of Louis XIII served in custom Baccarat glasses.
Branja
This National Dessert day, Indulge in Branja's Halva Crack Pie, a decadent and nutty pistachio and halva pie baked to golden perfection and topped with a light creme fraiche and pistachios.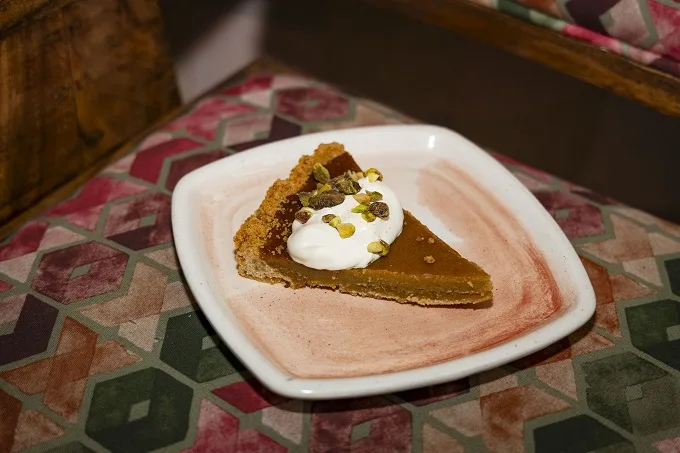 Sugar Factory American Brasserie
The world famous Sugar Factory King Kong Sundae is made with 20 scoops of ice cream covered in hot fudge, caramel and strawberry sauces, caramelized banana, marshmallows, chocolate chip cookie chunks, a glazed donut, a cupcake, white chocolate strawberry curls, gummy bears, M&MsⓇ, OreoⓇ cookie crumbles, rainbow and chocolate sprinkles, graham cracker crumbles, waffle cones, unicorn pops, candy necklaces, and topped off with whipped cream, gummy cherries and sparklers!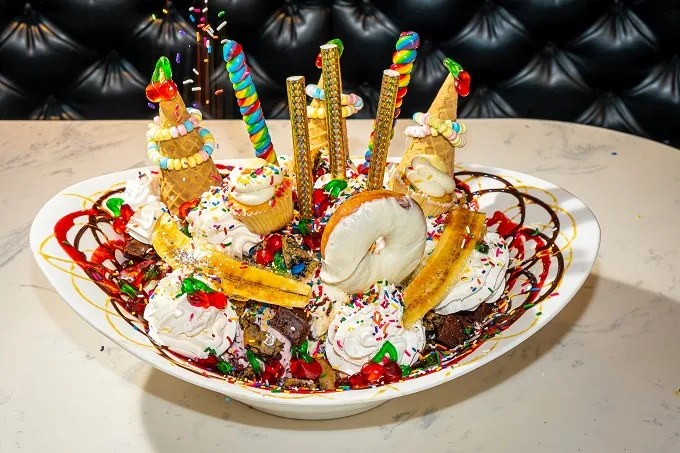 Plus, each sundae comes with a viral dance by the staff!
Aba
Bal Harbour's latest restaurant, Aba, is home to a dessert in art form – the Bougatsa.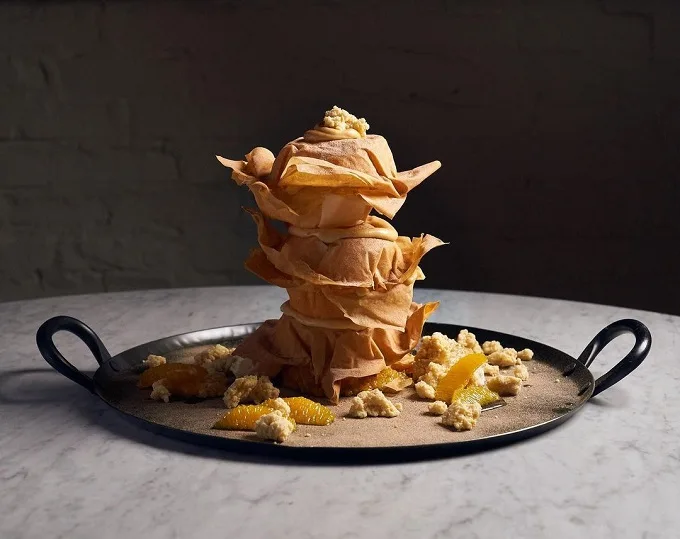 As soon as your server brings this heavenly pastry tower to the table, they will take it apart for you and your guests' entertainment.
This light sweet treat is made with flaky phyllo pastry, vanilla custard and topped cinnamon sugar streusel and fresh orange blossoms.
Beauty & The Butcher
Beauty & The Butcher is no stranger to fantastic unique flavor combinations and the Butcher's Sundae dessert is no different.
Indulge in a warm brownie topped with salted caramel ice cream and banana sorbet, passionfruit and peanuts.
Stubborn Seed
Renowned pastry chef Bella Pinelli serves up a rotating menu of select Michelin-starred desserts.
Currently, Stubborn Seed offers the Elizabeth's Garden, made with mamey cheesecake, lemongrass gelato and crispy chocolate meringue.
The Homestead Snack Pack is served with black sapote pudding, honey creme fraiche and local fruits.
Chez Bon Bon
Nestled in the lobby level of Fontainebleau Miami Beach's Chateau, celebrate National Dessert Day at the Chez Bon Bon bakery, which offers indulgent-worthy exquisite, one-of-a-kind, edible bakery confections.
Whether it be a classic cupcake, rotating flavors of refreshing yet creamy gelato, or delectable pastries, Chez Bon Bon has it.
Zeru Miami
There is no better time to indulge in a refreshing mango dessert at Zeru Miami, the Mexico-born, restaurant serving inspired Mediterranean Basque cuisine.
The Mango, Yuzu and Coconut ($20) comes prepared in a delicate shell of Valrona yuzu chocolate and is filled with a harmonious mixture of zesty yuzu cream and velvety mango sorbet served over top toasted praline, caramelia chocolate and coconut crumble. The dessert comes served over a bed of vibrant green and brown sea moss with an aromatic lemongrass-infusion.
The Manchego Cheese Fondant ($18) is the perfect balance between sweet and savory, made with melted aged Manchego cheese alongside homemade vanilla ice cream and delicate tuille leaves. The dessert's unique lightness makes it an enticing choice for lunch – or even breakfast (we won't tell!), while its richness can easily conclude any dinner.