California Pizza Kitchen's Frozen Pizza is heating up the freezer aisle with two new Croissant Inspired Thin Crust pizzas – and a new collaboration with Mike's Hot Honey, America's leading brand of hot honey.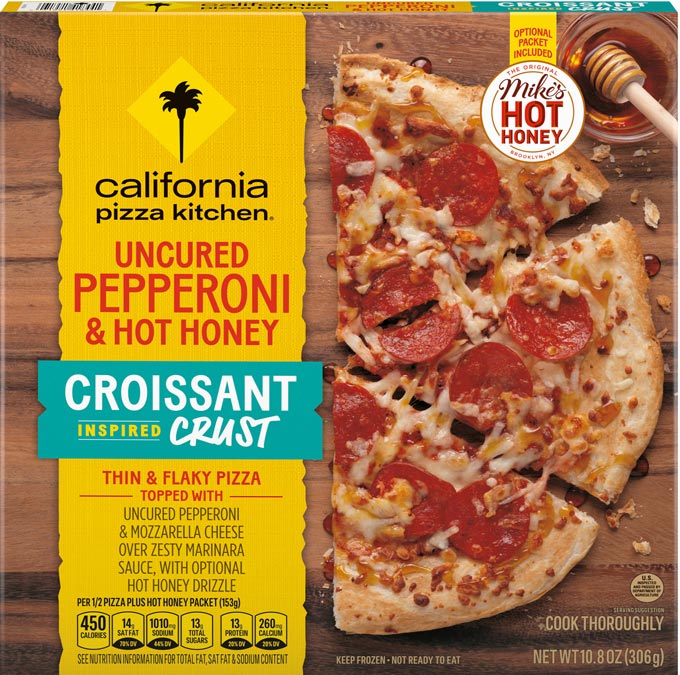 The Croissant Inspired Crust pizzas offer a new twist on the frozen pizza brand's signature crispy thin crust.
The dough's flaky layers create a delicious eating experience that is airy on the inside and golden brown on the outside.
These two new elevated flavor varieties from CPK Frozen Pizza include Uncured Pepperoni & Hot Honey, a zesty, marinara-based pie topped with 100% real mozzarella cheese and uncured pepperoni.
Each pizza comes with its own serving of Mike's Hot Honey, allowing fans to customize their level of sweet heat.
Also available is Bacon & Caramelized Onion featuring a buttery, creamy brie sauce; and topped with roasted garlic, mozzarella cheese, savory bacon, and rich, caramelized onion.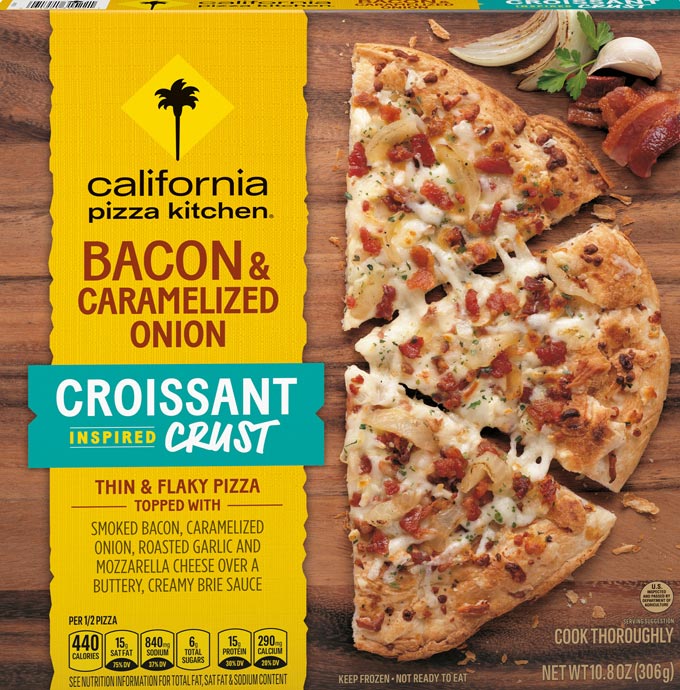 The new product release also marks the first time Mike's Hot Honey has teamed up with a national frozen pizza brand, offering a unique flavor collaboration with California Pizza Kitchen frozen pizza.
Founded in 2010, Mike's Hot Honey is known as an industry leader in the "sweet heat" flavor trend.
The sweat-heat topping is made using high-quality, 100% pure honey infused with chilies and vinegar.
CPK Croissant Inspired Crust Pizza is available nationwide starting in April at retailers including Target and Meijer.
All varieties are available for an MSRP of $10.91 each (prices may vary by retailer).
To learn more, please visit cpkfrozen.com and follow @CPKFrozen on Facebook and Instagram.