Calbee's Harvest Snaps is introducing a righteously cheesy addition to its lineup of veggie snacks: White Cheddar Baked Green Pea Snacks.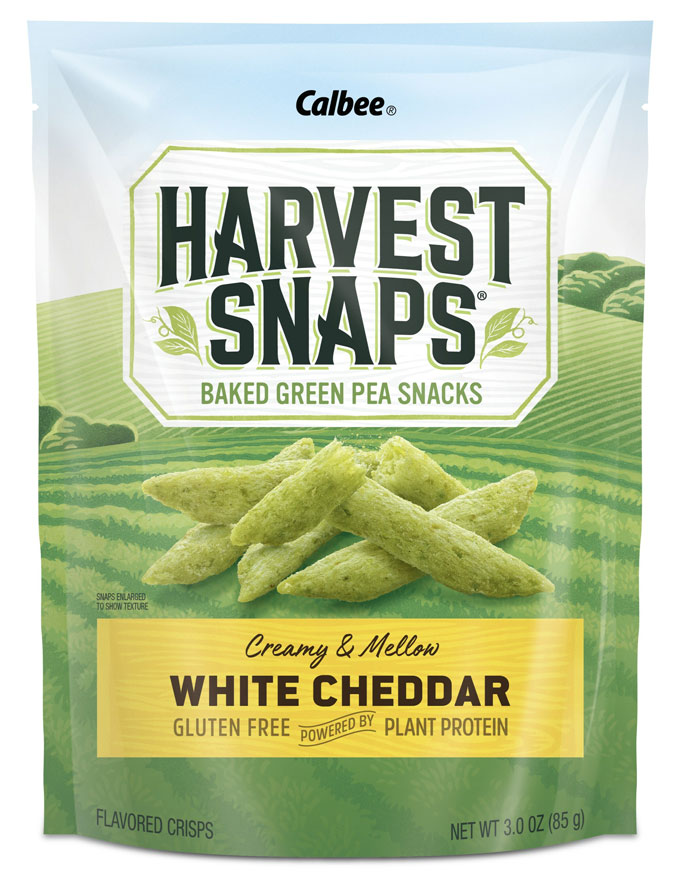 Now available in the produce section exclusively at Target locations nationwide in the US, these snappy new crisps match the creamy, mellow taste of white cheddar with farm-picked green peas milled whole in-house for maximum nutrition as the first ingredient.
Baked to crunchy perfection (this is a no-fry zone!) and shaped like a playful pea pod, they're packed with 5g of plant protein per serving and a good source of fiber, plus are free of artificial flavors and preservatives.
Grab them guilt-free (the joy doesn't need to stop at a handful!) or enjoy them alongside sandwiches, stuffed into a wrap, or tossed atop a salad.
The better-for-you, no-compromise snacks feature irresistible taste kids adore and adults crave but are made with 40% less fat than potato chips and free of the common allergens: gluten, wheat, soy, nuts, peanuts, and eggs.
Harvest Snaps White Cheddar Baked Green Pea Snacks join the brand's lineup that includes varieties such as Lightly Salted, Tomato Basil, Mango Chile Lime, Wasabi Ranch and more.