The third annual Brooklyn BagelFest, New York's culinary and cultural extravaganza celebrating all-things-bagel, will take place on Saturday, September 17 and Sunday, September 18, 2022, from 9:30 AM to 4:30 PM at City Point in Downtown Brooklyn.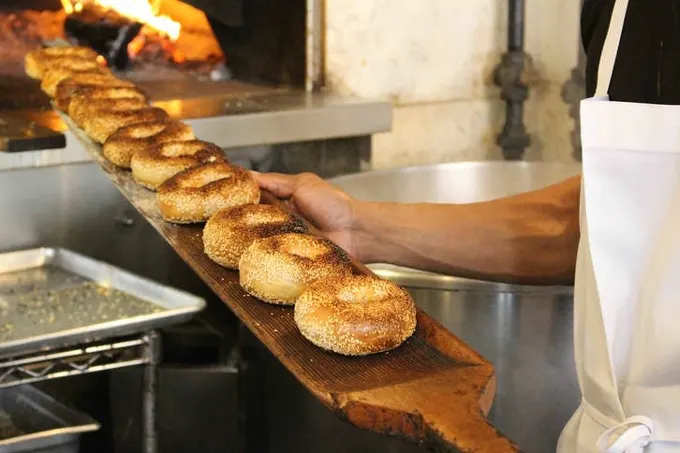 2021's Brooklyn BagelFest attracted over 1,600 attendees, who noshed bagels and sipped beverages while New York Attorney General Letitia James presented the "Best Bagel" award to PopUp Bagels.
PopUp Bagels will attempt to defend their crown against returning New York stalwarts Ess-a-Bagel, Utopia Bagels, and Bagel Boss, along with new vendors including iconic local shops like Kossar's Bagels & Bialys, and international up-and-comers like Rhodo Bagels from Lisbon, Portugal.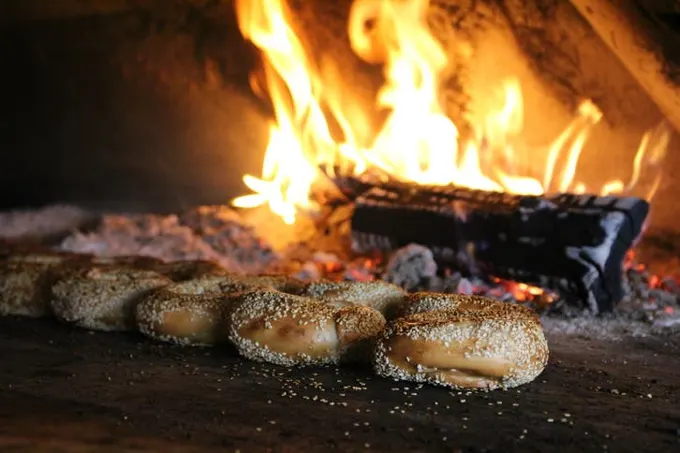 Traditional bagel-adjacent offerings will also be present, including Acme Smoked Fish, Banner Smoked Fish, Counter Culture Coffee, Mike's Hot Honey, Topo Chico, and many more.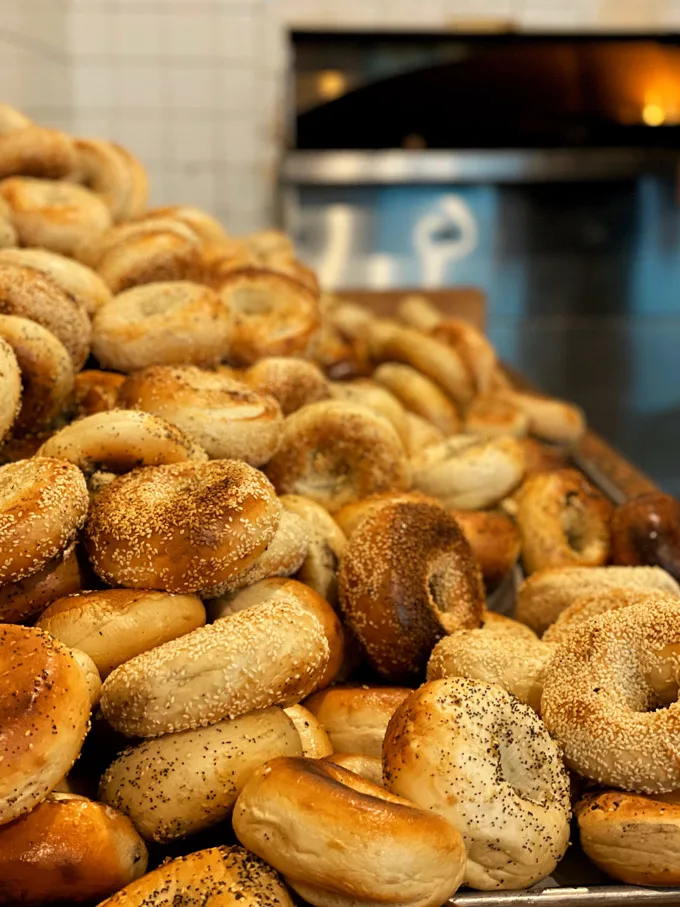 In addition to eats and drinks, Brooklyn BagelFest programming will include:
"Best Bagel in NYC" contest – both attendees and a panel of experts, including Jake Cohen, Jeremy Jacobowitz, Ali Rosen, Dave Arnold, Claudia Fleming, and more, will vote on their favorite bagel, with the winner(s) being crowned the Best Bagel in NYC
Expert speakers and entertainment, including a presentation by international bagel consultant Beth George of BYOB Bagels, hands on demo with Williamsburg-based Edith's owner Elyssa Heller, and a reading of children's book B is for Bagel from author Rachel Tiechman
Life-sized bagel-themed yard games, photo booth and more.
General Admission tickets start at $49 and good for entrance to one of three sessions: 9:30am-11:30pm, 12-2pm, or 2:30-4:30pm.
VIP tickets are $99 and are good for entrance to any session throughout the weekend, two drink tickets, and a special gift bag from BagelFest's sponsors.
Attendees 21+ can enjoy a cash bar.
Tickets are limited with a strict 500 attendee cap per session. Tickets are available for purchase on Eventbrite.
For more information, visit www.bagelfest.com and connect on Instagram.