Love is brewing at coffee shops from coast to coast.
A new survey commissioned by Starbucks Canada reveals that cafes/coffee shops are B.C.'s preferred spot for a first date (40 %), widely outpacing restaurants (21 %), parks (20 %), bars (11 %), and other common date venues.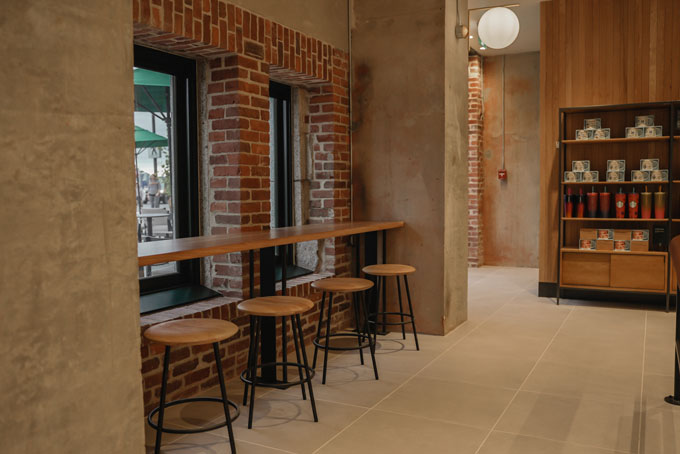 First dates can be awkward, but finding the right setting can help break the ice.
Among British Columbians who prefer coffee shops for a first date, over three-quarters (86 percent) believe they are the perfect first-date venue because they offer a casual, comfortable environment.
Almost three-quarters of this group stated that cafes provide an excellent setting to chat and get to know someone (70 %).
When vetting prospective love, British Columbians pay close attention to their dates' beverages of choice.
Almost one-third of survey respondents (29 %) believe you can tell a lot about a person based on their coffee order.
Anyone looking to impress their coffee date should order a latte or cappuccino, as British Columbians (13 %) consider the drink order to be the most attractive followed closely by a strong black coffee (10 %).
Additional Survey Findings:
Cold feet? Canadian Gen Zs aren't keen to commit – with 70 per cent claiming they prefer a coffee shop to a restaurant because it's less of a commitment.
What's your order? CanadianGen Zs are the generation that believes most that someone's coffee order says a lot about them (35 %)
Dry dating anyone? More than one quarter (28 %) of Canadians that prefer a coffee shop for a first date claim it's because it doesn't involve alcohol.
I like you a latte: Quebec residents are more attracted to latte and cappuccino drinkers than any other province.
To provide some first-date inspiration, Starbucks is sharing the most romantic store locations across Canada.
Victoria Harbour Starbucks, Victoria BC – Located in a beautiful, waterfront heritage building, this store offers ocean views and easy access to the historic downtown center for a post-coffee stroll.
Starbucks Grouse Mountain Resort, Vancouver BC – For those who prefer an active date taking in the great outdoors, this store is located at the base of Grouse Mountain. You can trek up the Grouse Grind and then cool down with a refreshing cold brew.
Customize (extra cost) your perfectly pastel hued Starbucks Pink Coconut Refresher with a dollop of chocolate cream cold foam on top. Reminiscent of strawberries dipped in chocolate, this sweet Valentine's Day treat will set your heart fluttering.