On October 4th, Canadians are invited to celebrate Canadian Beer Day, a day dedicated to Canadian Beer and the people who brew, sell, deliver, serve, pour, or simply enjoy it.
This year's theme, Passion & Pride: The People Behind Canadian Beer shines a spotlight on the individuals essential to bringing our nation's favourite adult beverage from "grains-to-glass".
It's an occasion to thank everyone across our value-chain, from the family farm to the maltsters, brewers, warehousers, truck drivers, retailers, bartenders, and servers.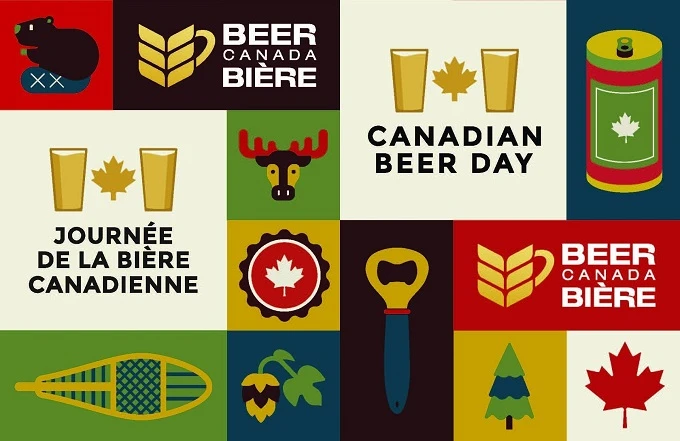 Some facts about Canadian Beer:
The brewing industry is an intensively local industry: last year, 88% of all beer purchased and consumed in Canada was made here.
The brewing industry has a positive economic on communities large and small across our country contributing more than $13.6B to Canada's GDP annually.
Canadian beer supports 149,000 jobs in Canada. From restaurants & hospitality to tourism, agriculture & transportation, the beer sector plays a crucial role in our economy and the livelihoods of Canadians.
There are currently 1,310 breweries operating in Canada, providing highly skilled and well-paid employment for the more than 21,000 Canadians directly employed by brewing companies.
Across Canada, breweries are vital community hubs that help bring neighbours together.
Canadian Beer Day pays tribute to an iconic Canadian beverage one that is deeply rooted in our nation's culture and heritage.
Sharing a beer with friends is one of life's affordable pleasures for many adults.
Whether it's gathering around a backyard BBQ, at a local pub, festival or entertainment event, a beer with friends reminds us of the power of connection.
Visit www.canadianbeer.ca for more information.