When my family and I visited Kelowna last fall, one of the places that popped as a must-try was Mad Mango Cafe.  This hold-in-the-wall cafe located in the heart of Downtown Kelowna (on Bernard and St. Paul Street) has been around for over 13 years.  Mad Mango Cafe is very popular with locals and is known for their tasty, affordable breakfast and lunch options both Asian-inspired and North American-style.  Their most famous dish is the laksa and many have raved about it online.  With near perfect ratings on TripAdvisor, Yelp and Zomato, I decided to pay this eatery a visit during the trip.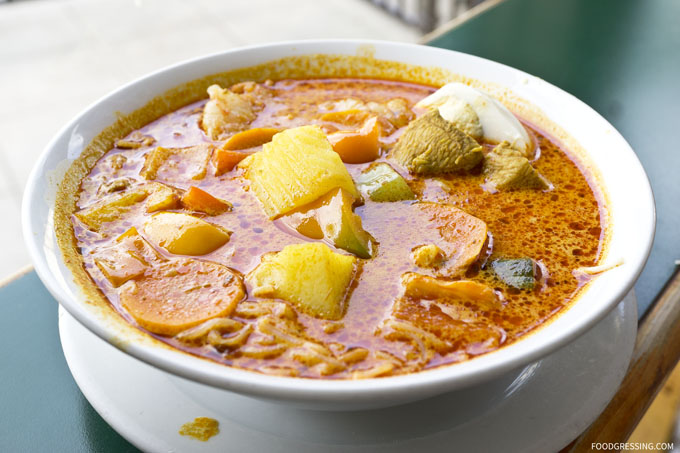 Local Favourite
To say that Mad Mango Cafe is a local favourite is an understatement.  As this article describes, Mad Mango Cafe has a special place in the heart of the community and the owner, Patricia Wong, is pretty much a local celebrity.  This restaurant has so much love that two customers decided to put together a Youtube documentary to tell their story.  The first video includes an interview with the filmmakers behind the documentary and the second video is the actual documentary.
Pat's story is touching and her passion for Mad Mango Cafe and the community it serves is palpable.
Mad Mango Cafe Menu
The menu at Mad Mango includes curry soups, wonton soup, vermicelli bowls, Thai soups, Vietnamese Pho, sandwiches are more.  They also do all day breakfast with staples like French toast, bagel with cream cheese and mango jam and breakfast wraps.  For drinks, there are milkshakes and smoothies.  I have reposted their menu below.  The menu is budget-friendly and items are generally $10 or less.
What We Tried
My family and I came in for lunch and I immediately could sense the friendly, community atmosphere.  Pat, the owner, was definitely working the counter.  Many of her customers addressed by her first name and thank her as they left the restaurant.  We ordered the following:
Laksa Soup ($8.25)
Curry Chicken Rice ($8)
Strawberry Milkshake ($4.50)
The laksa soup featured vermicelli rice noodles in Malaysian coconut curry with prawns, chicken, and half a hard boiled egg with assorted veggies.  The curry was very flavourful and had a subtle spicy kick to it.  It was more on the soupy side rather than dense.  Vegetables tasted quite fresh but I think the potato chunks could be cut smaller.  Portions of noodles and vegetables were excellent but I would have liked more protein.  Since the bowl is priced at $8.25, it's probably within reason.  Too bad there aren't any options for protein add-ons.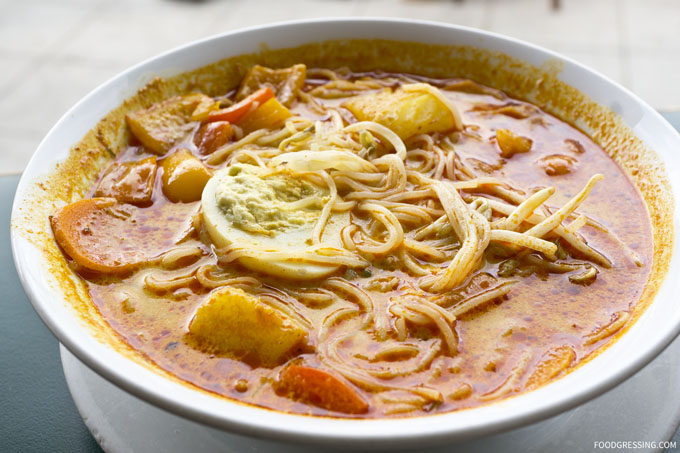 The curry chicken rice was also flavourful but more veggie heavy than chicken.  For the price of $8, I figured it's acceptable.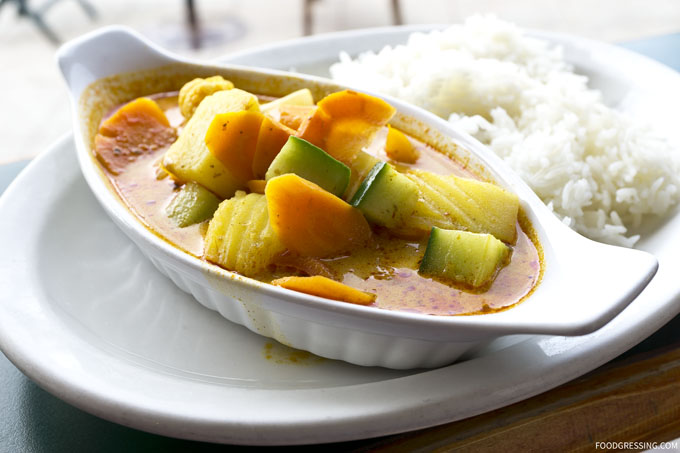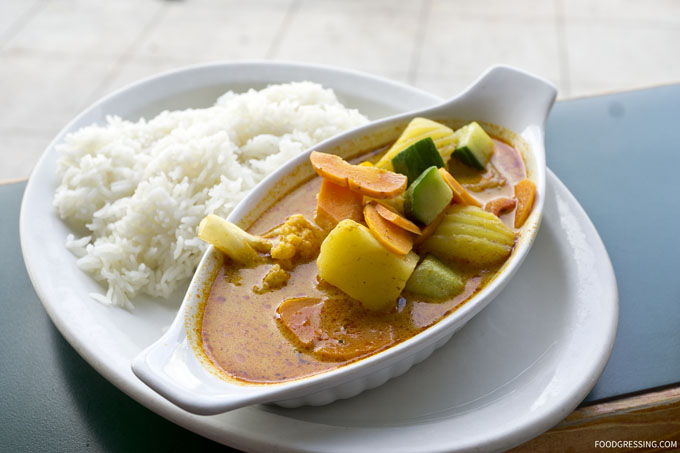 The strawberry mikshake was pretty good: thick, decent strawberry flavour and reasonable level of sweetness.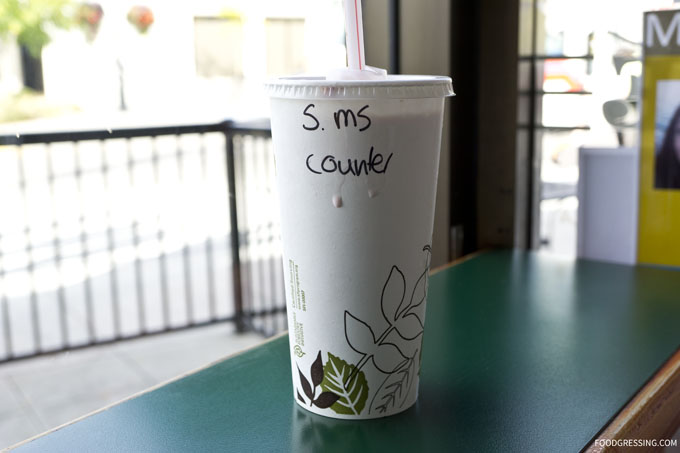 Overall Impression of Mad Mango Cafe
I quite enjoyed the community vibe at Mad Mango Cafe and the food was reasonable for the price.  For a hidden gem sort-of-experience in Kelowna, I'd recommend giving Mad Mango Cafe a try.  Rating: 3.5/5