On #WorldVeganDay yesterday, Vancouver Food Tour launched their inaugural Vegan Lunch Food Tour showcasing vegan hot spots in the city.  The multi-course vegan lunch would include Vancouver's best pizza spots, vegan or not, a veggie-filled bowl with locally-made tempeh and Kombucha, and perhaps dairy free gelato (subject to  availability).  All stops have a beverage pairing too.  Many of the eateries included in the tour have opened within the last two years which speaks to the rise of Vancouver's vegan dining scene.  Yesterday, I went on the Vegan Lunch Food Tour as media.  Here's a look at what you can expect.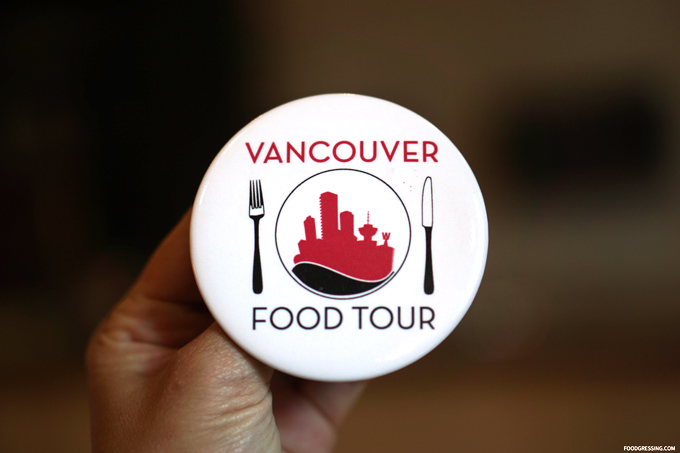 The first stop of the tour was Meet in Gastown where we sampled the Sweet-Chili Cauliflower for an appetizer.
Next stop was to Virtuous Pie which serves 100% plant-based pizzas and ice creams.  Atteendees can expect to chose their own pizza slice.  My recommendation would be the Ultraviolet (Walnut + Arugula Pesto, Cashew Mozzarella, Oven Dried Tomatoes, Flowering Kale, Caramelized Onion, Pine Nuts).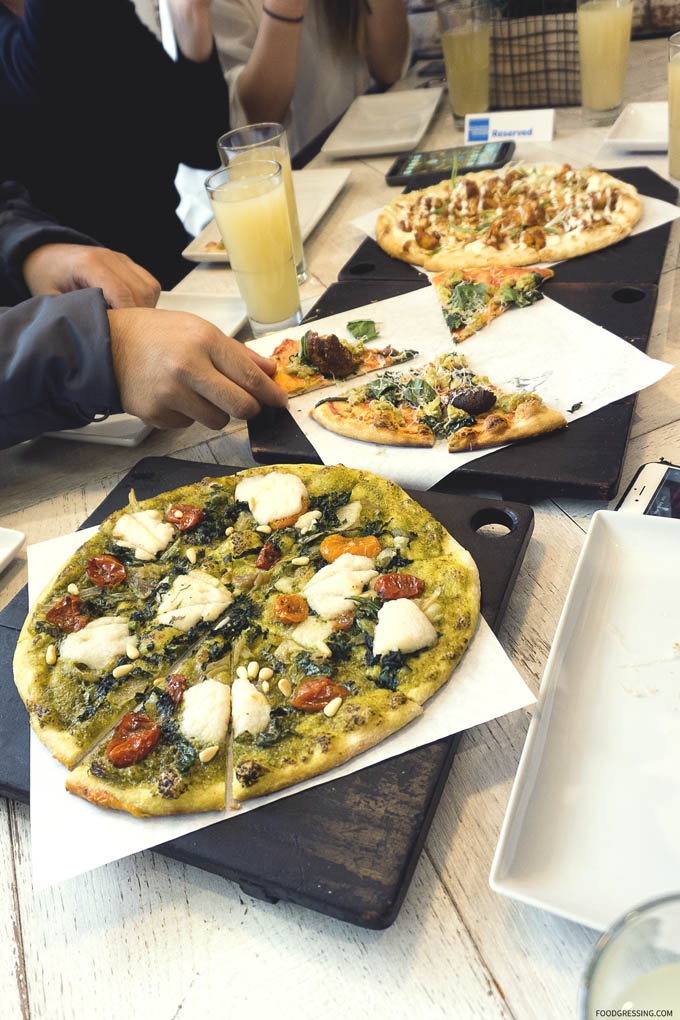 Our third step was to Kokomo which opened up just a few months ago.  We enjoyed a Coastal Bowl which had brown rice layered with greens, marinated tempeh, roasted squash, cucumber, ginger pickled cabbage, edamame hummus and Thai ginger dressing.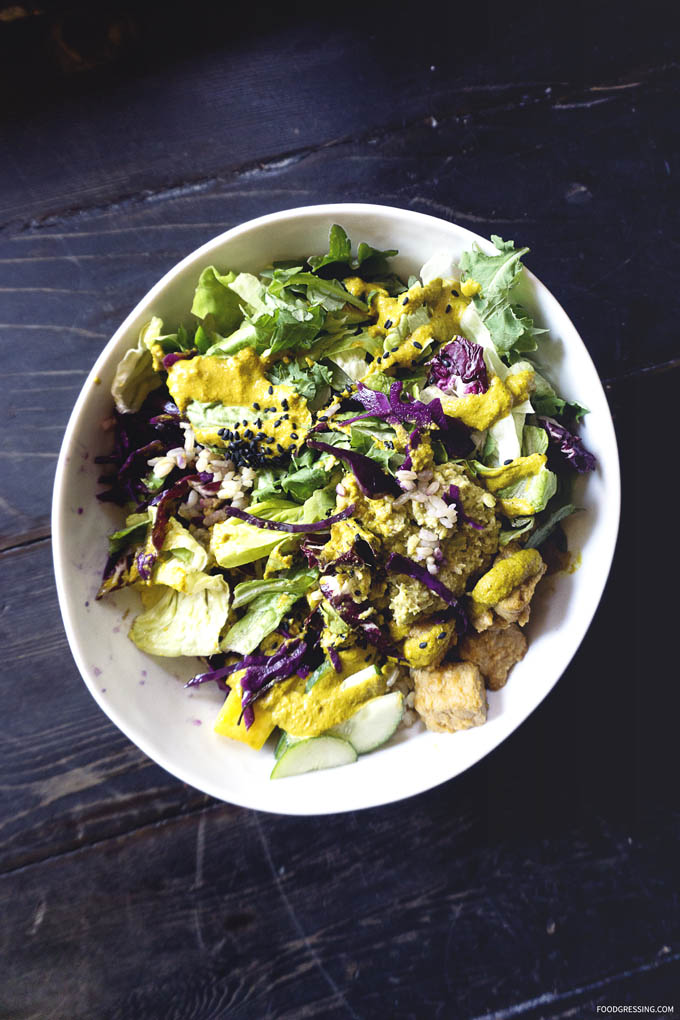 And for dessert, some vegan, organic gelato at Umaluma.  I tried the Matcha and Mojito flavours which were both delicious and the texture was quite smooth as well.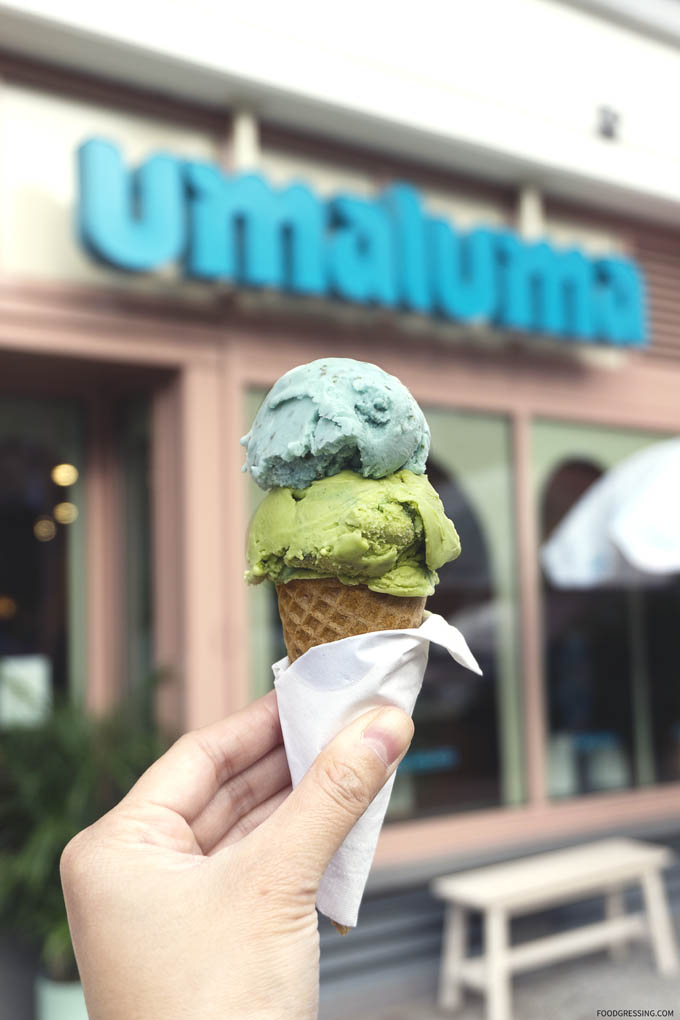 Our final stop was to the newly opened Vegan Supply Store which sells all things vegan.  There we sampled vegan food products like vegan cheese and vegan kimchi.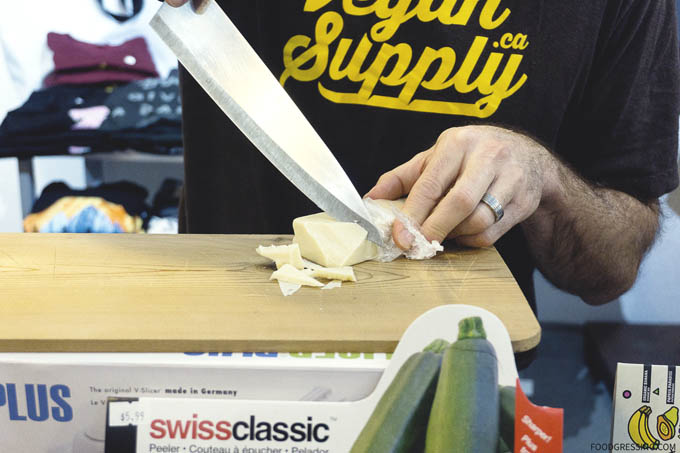 Vancouver Food Tour's Vegan Lunch Tour is enjoyable for vegans and non-vegans, and might even convert a few!  The price per person is $80 and includes four stops.  For more information and booking, visit www.vancouverfoodtour.com/vancouver-vegan-lunch-tour/