I had the pleasure of trying Tornado Potato food truck which specializes in deep fried spiral potato on a stick as well as zucchini, & yam varieties with your favourite seasoning. They are gluten-free, dairy-free, nut free, vegetarian and vegan!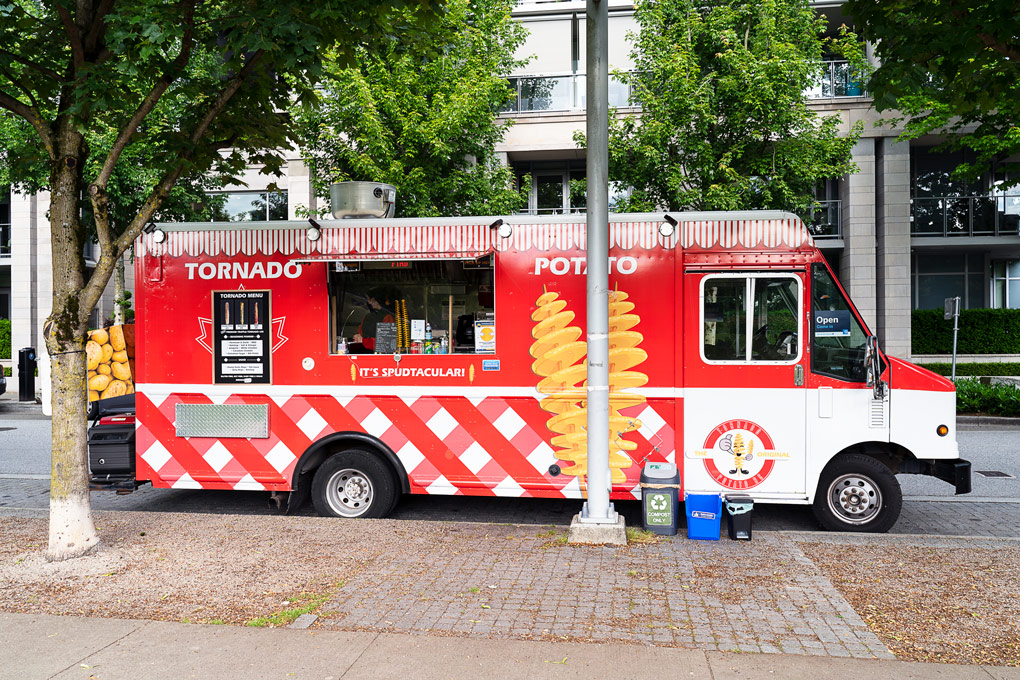 Disclosure: I was invited for a media tasting.
The seasoning powder choices are plenty including Parmesan & Garlic; BBQ; Ketchup, Salt & Vinegar; Jalapeno; White Cheddar; Canadian Cheddar; Cinnamon Sugar; and Dill Pickle.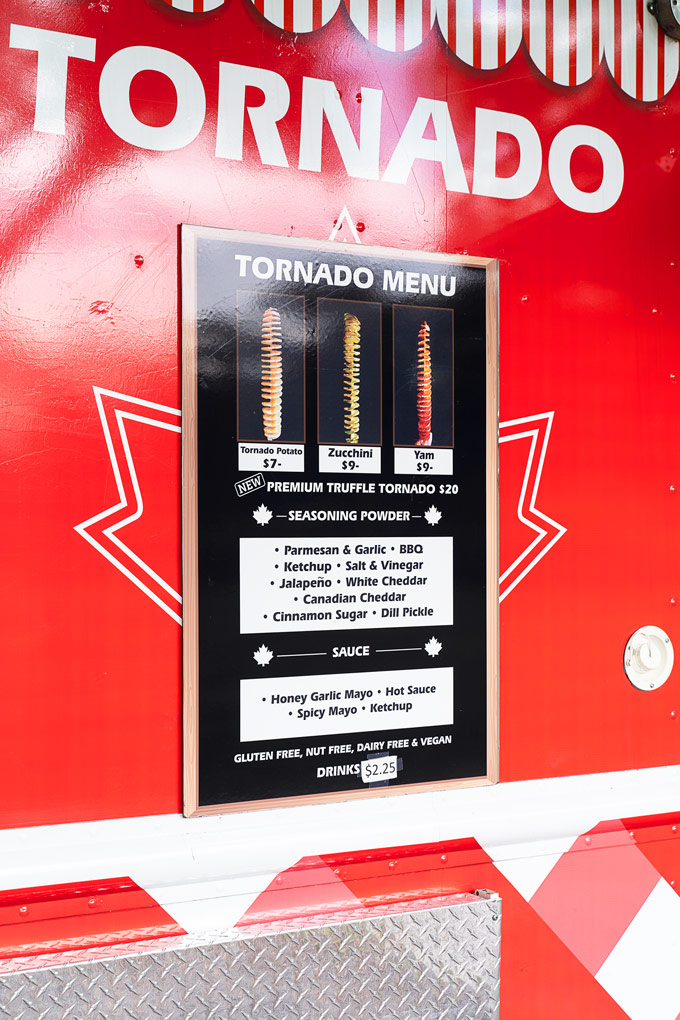 Top if off with some sauce with choices of Honey Garlic Mayo; Spicy Mayo; Ketchup or Hot Sauce.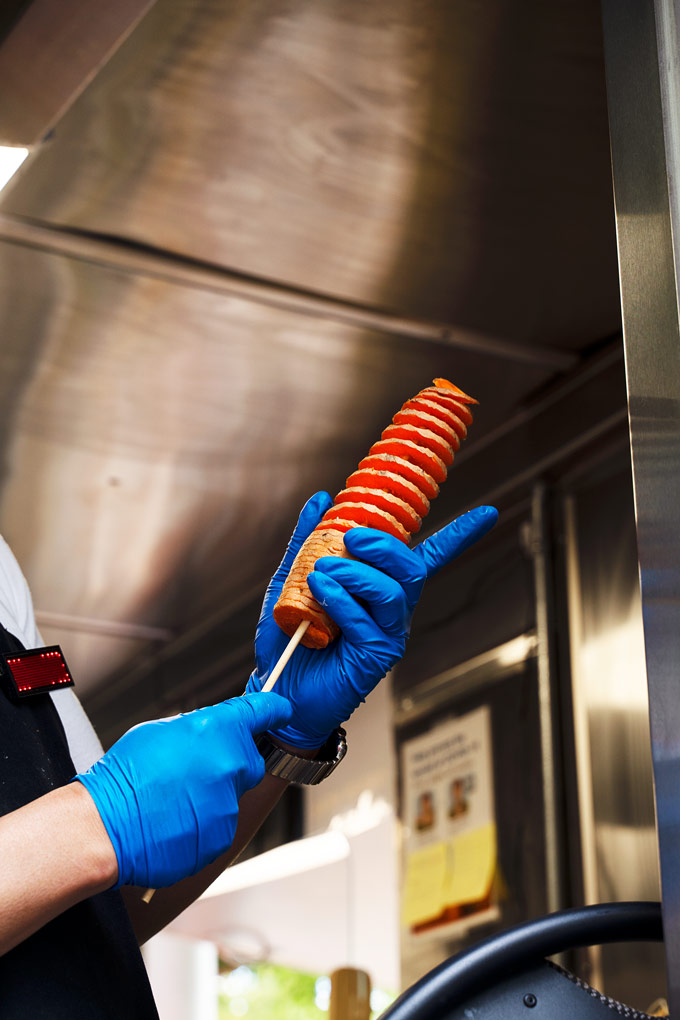 If you don't know what to get, the staff have recommendations of which seasoning and sauce combo could fit your taste the best!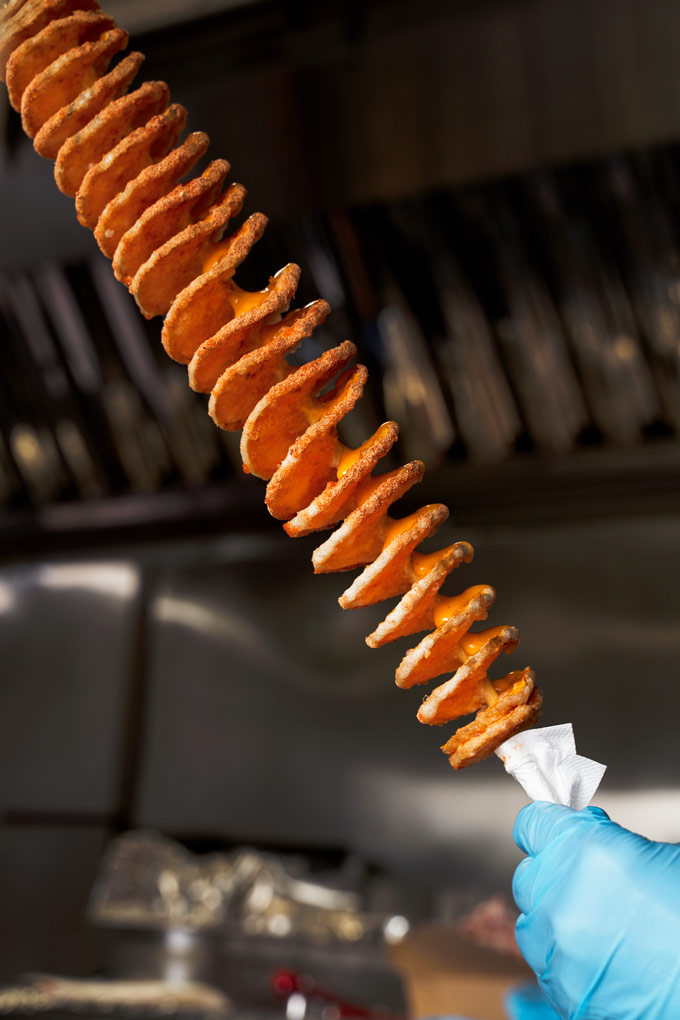 I have tried the spiral potato many times before, but seriously the yam was my favourite as it is a bit sweeter. The three varieties were deep fried to perfection for that crisp texture.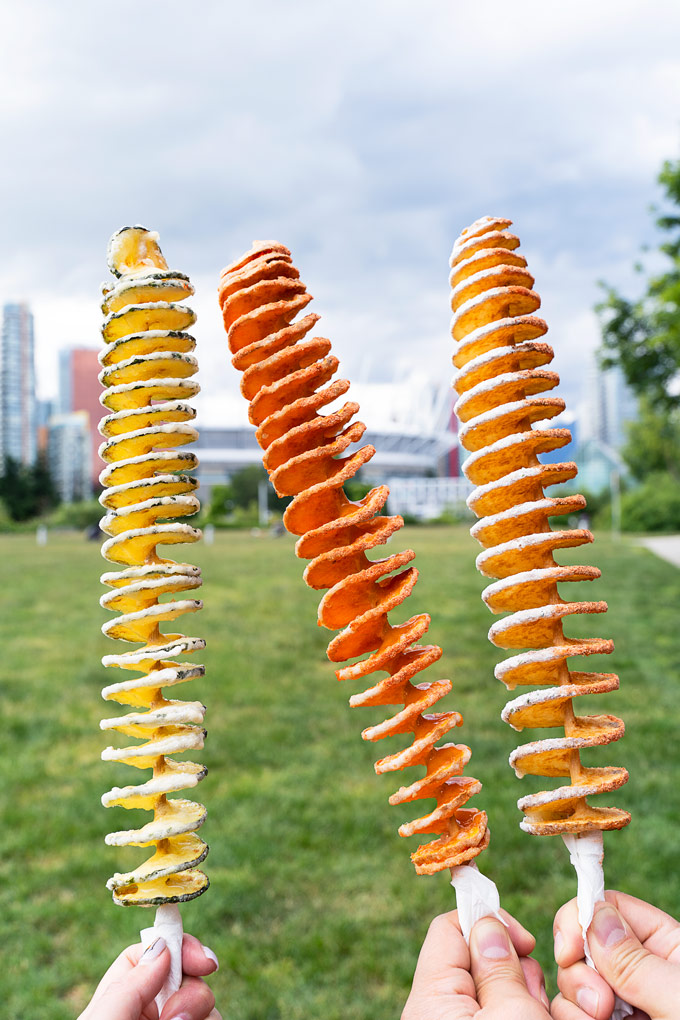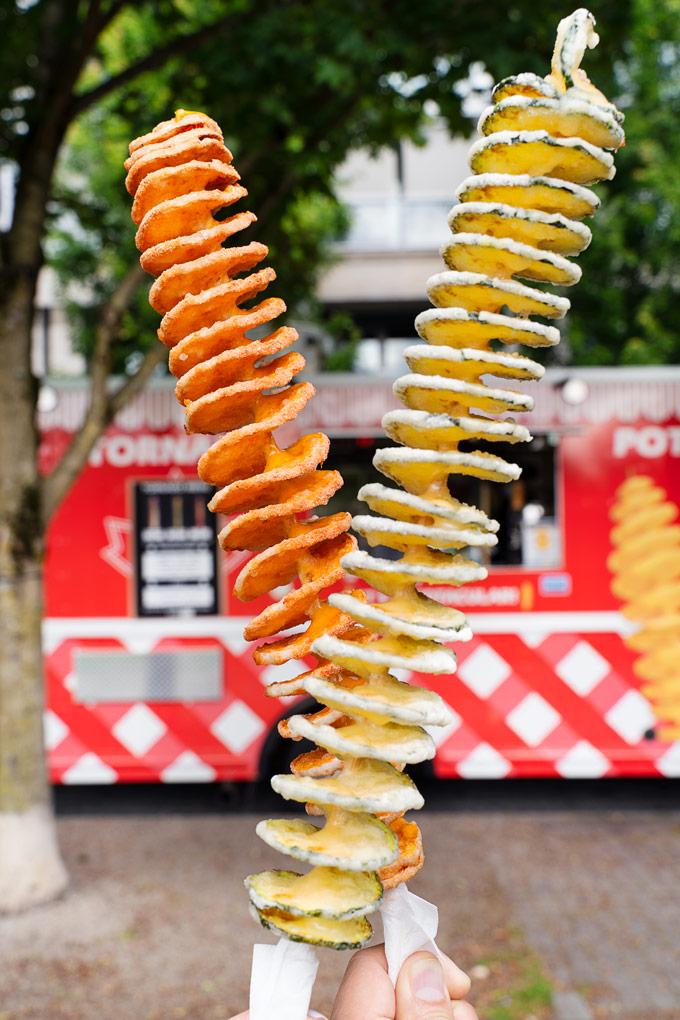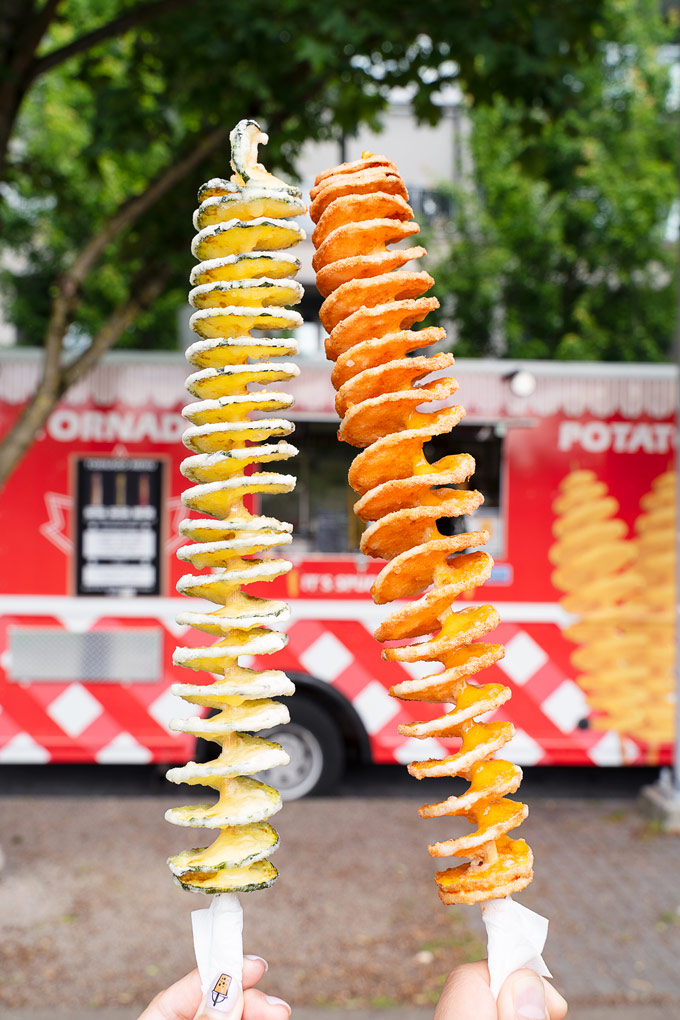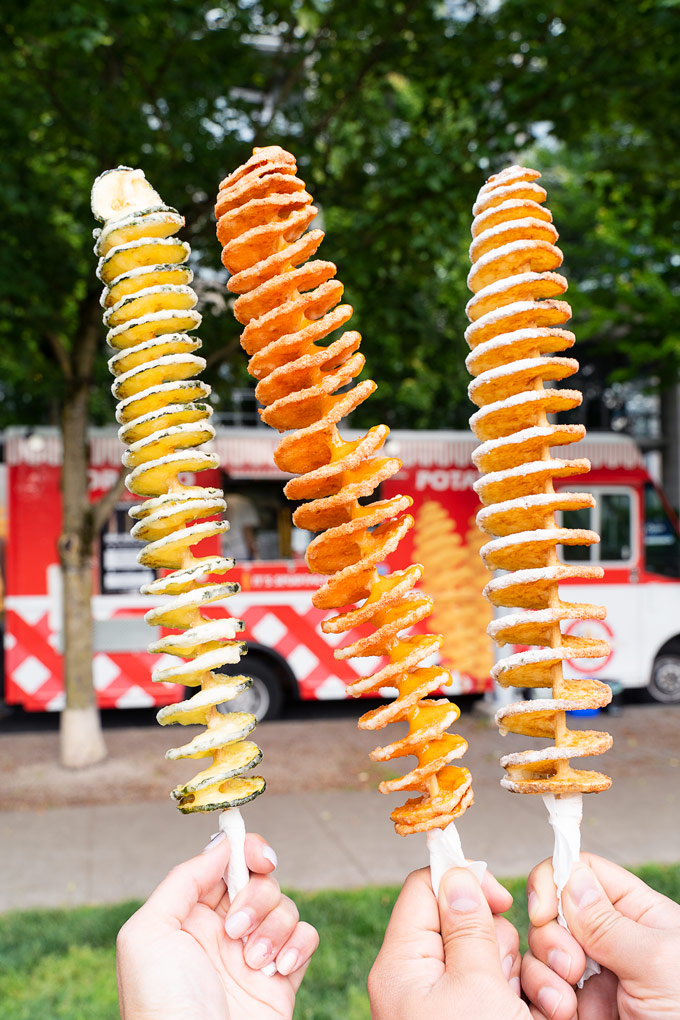 They also recently launched a new menu item – Poutine, Yamtine and Zuctine versions of their spiral potato, yam and zucchini. All served on a cheese bed with gravy and served with deep fried mozzarella sticks.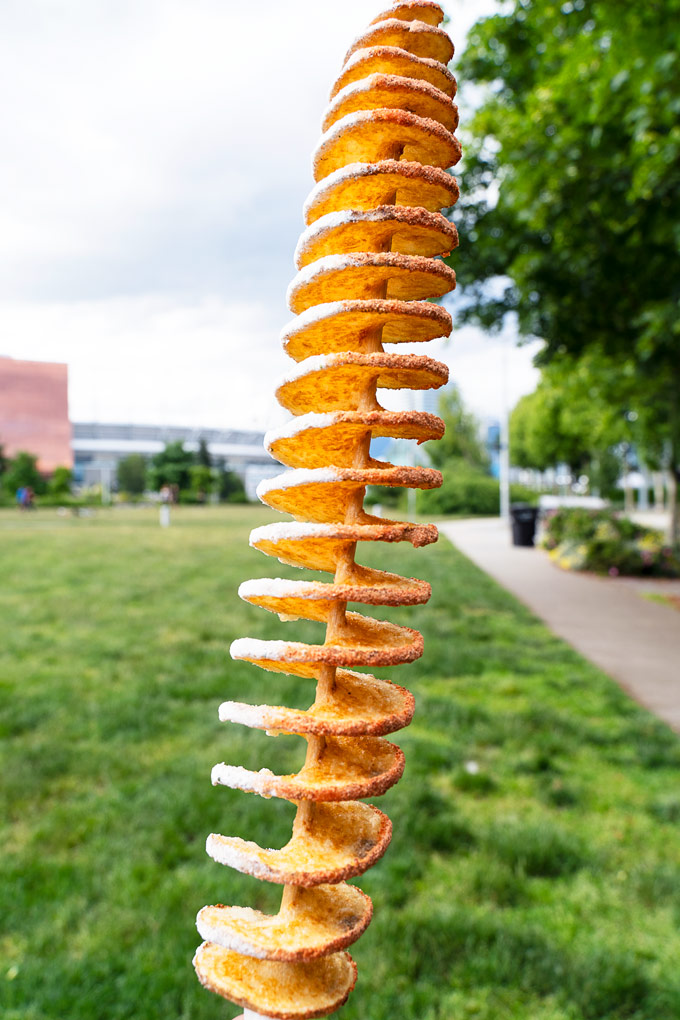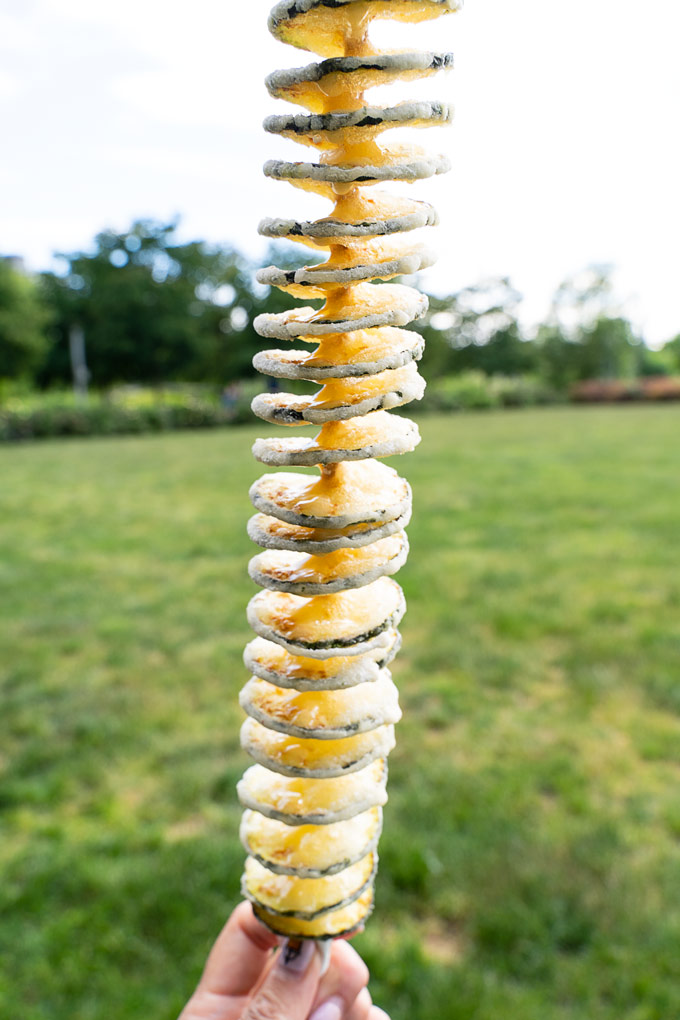 It most certainly was a gooey mess, but all worth it because it was very delicious!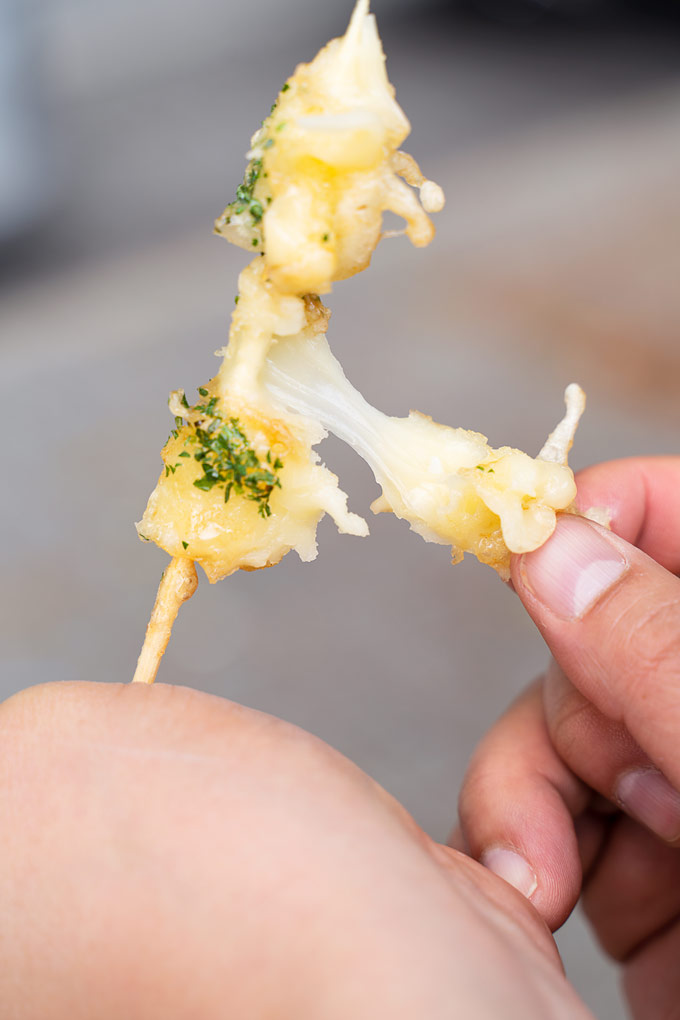 You can find Tornado Potato Food Truck Vancouver on the Street Food app and they will be at Shop the Block by Grosvenor Brentwood starting this weekend as well as Tgif Food Trucks in South Granville this summer.