Modern pan-Asian restaurant, Torafuku, is celebrating their 5th anniversary with a special omakase menu that that showcases the restaurant's inventive summer fare at a great value.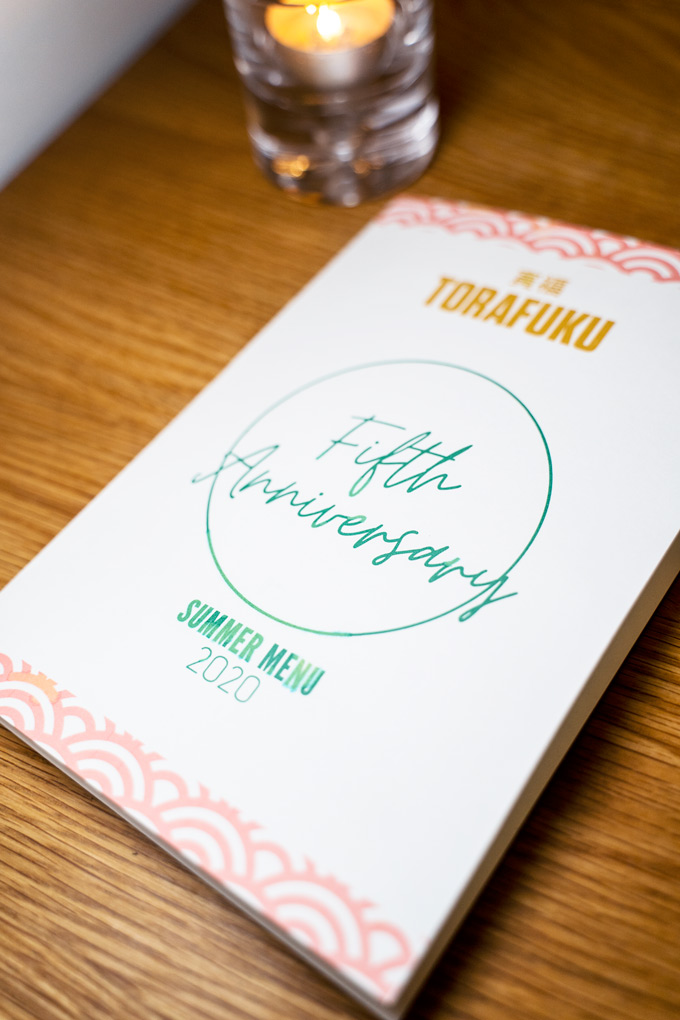 Torafuku 5th Anniversary Menu
Available now until the end of the month, guests can enjoy a menu of premium proteins from local producers such as Brome Lake and Blue Goose Cattle, fresh local produce with bright flavours and sustainable Ocean Wise seafood. You'll find fan-favourites as well as new creations for this special menu.
The 5 year anniversary omakase menu features 7 family-style courses and is priced at $50 per person (2 people minimum).
We enjoyed a media tasting of the menu and it was amazing! I loved all the bright, fresh flavours of the small plates and the main protein dishes were perfectly executed. Here is our experience.
What We Tried
Tomato & Cherries
Heirloom tomato, cherries, house made ricotta, shiso, tomato water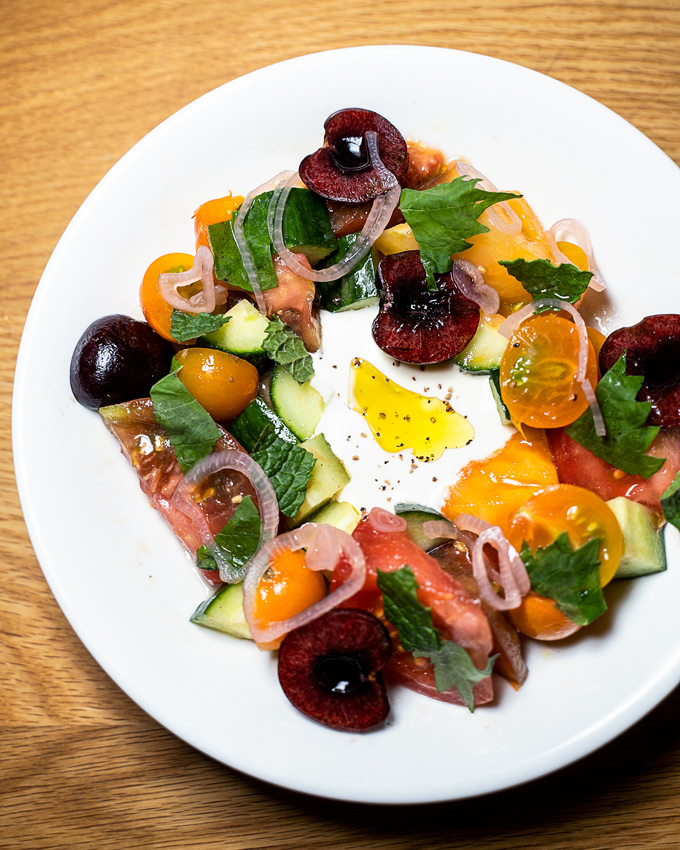 Scallop Crudo
Hokkaido Scallop, buttermilk dashi, shio koji, fermented pineapple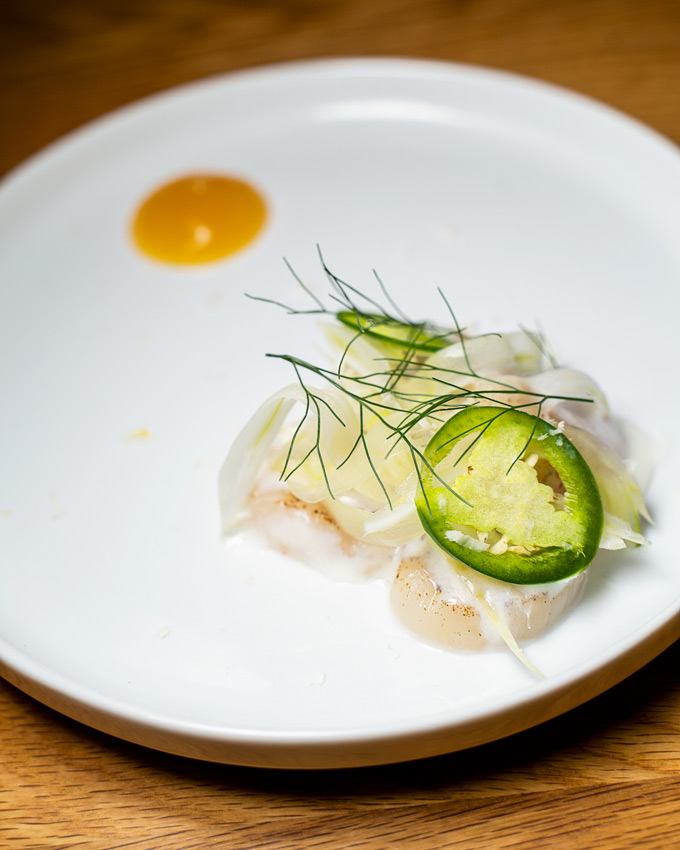 Chawanmushi
A savoury Japanese-style custard topped with ikura and spring onion and the refreshing Scallop Crudo with buttermilk dashi, shio koji and fermented pineapple.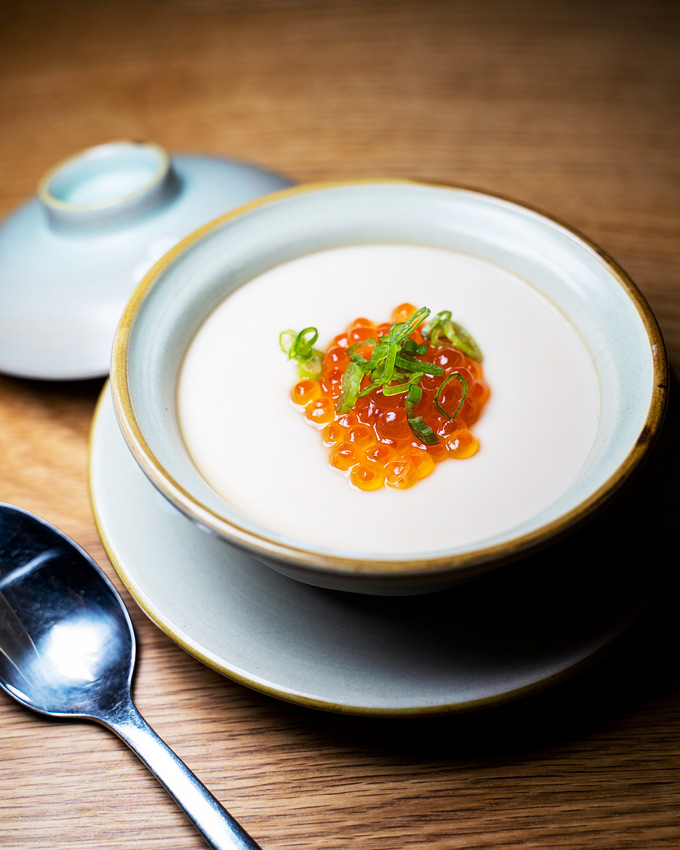 Brussel sprout salad
Cauliflower, broccoli, balsamic vinaigrette, black bean, almond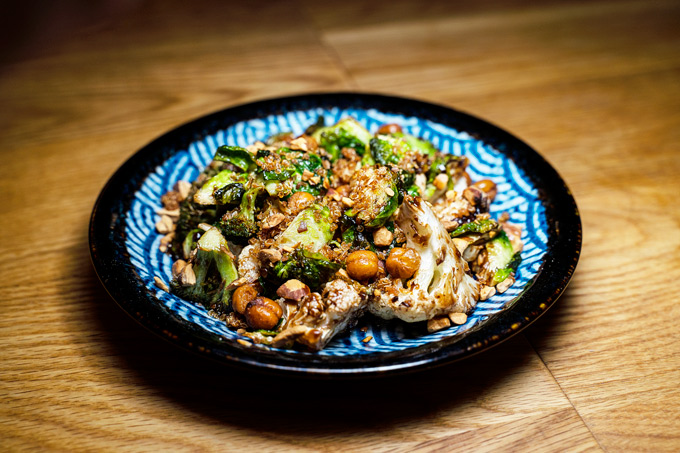 Grilled Octopus
BC octopus, chimichurri, wakame salad, pickled watermelon rind, almond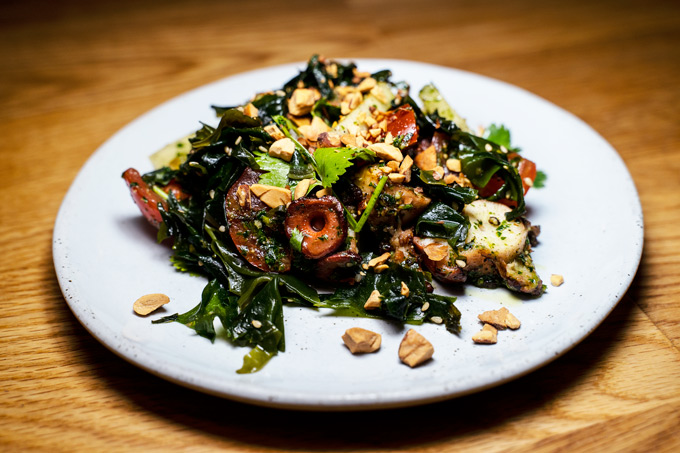 Roast Duck
The Roast Duck is accompanied by a decadent foie gras parfait to enjoy with house-made steam buns. You put together the bun yourself with the roast duck slices inside, watercress, caramelized peanuts and foie gras.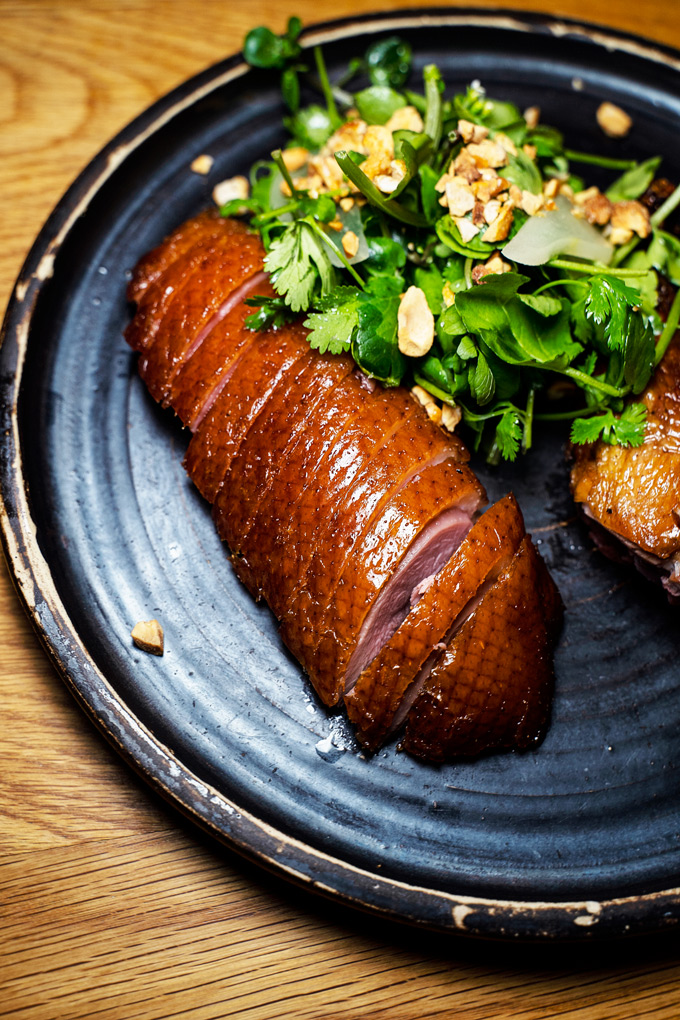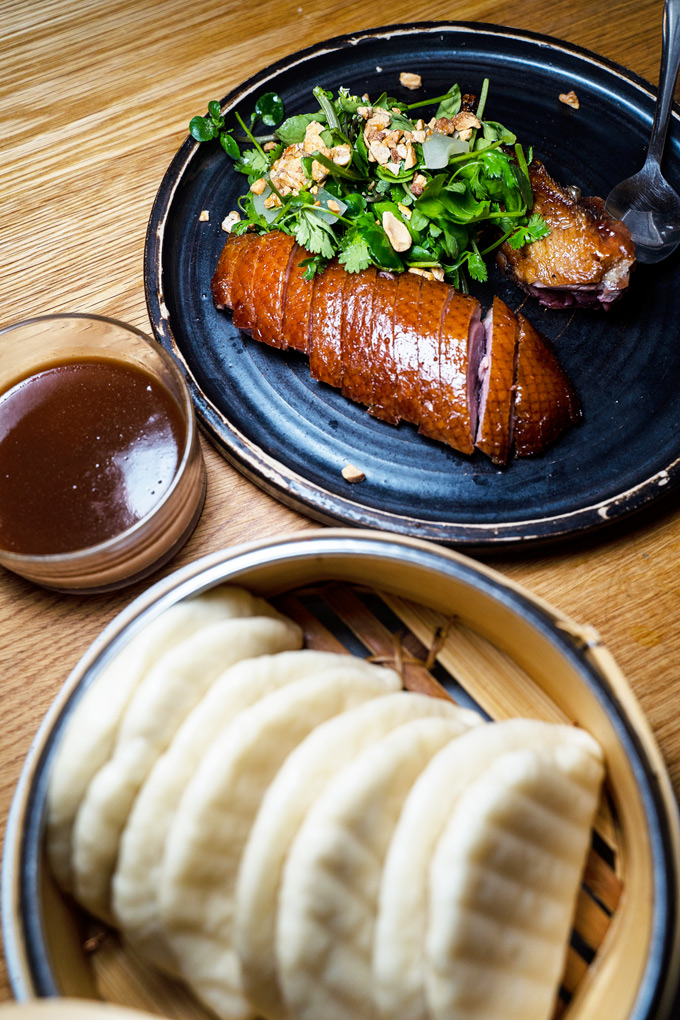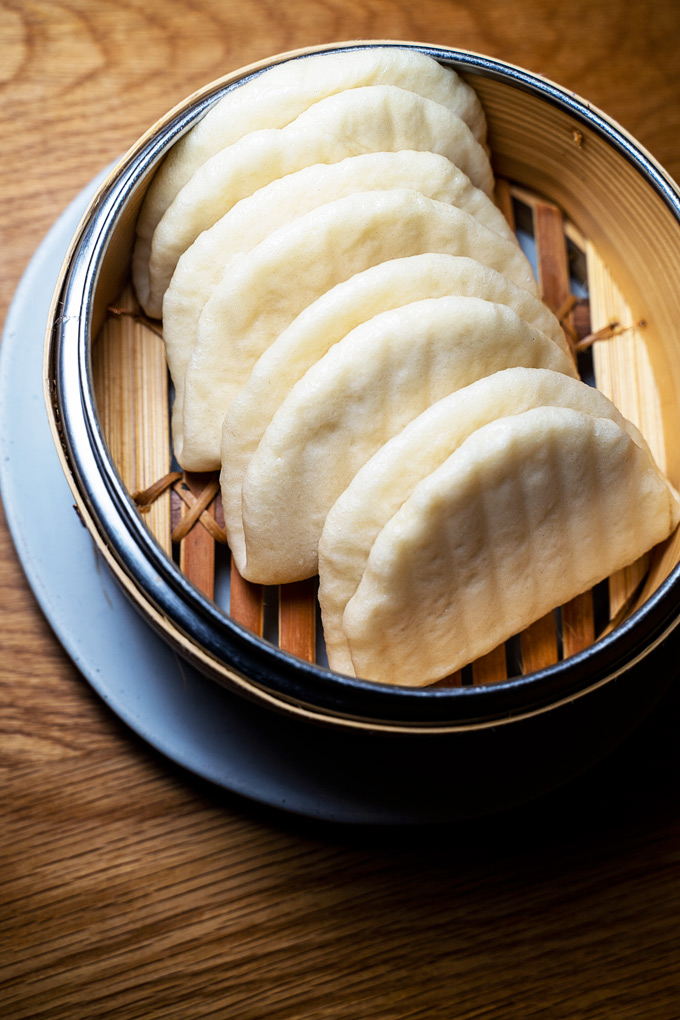 Fish Taco
We received the Fish Taco to try but for the normal 7-course dinner you get either the Roast Duck or Fish Taco. The Fish Taco is also a DIY dish where you construct the taco with grilled tortilla, Ocean Wise featuring Ocean Wise sea bream, crunchy and refreshing green papaya salad and avocado.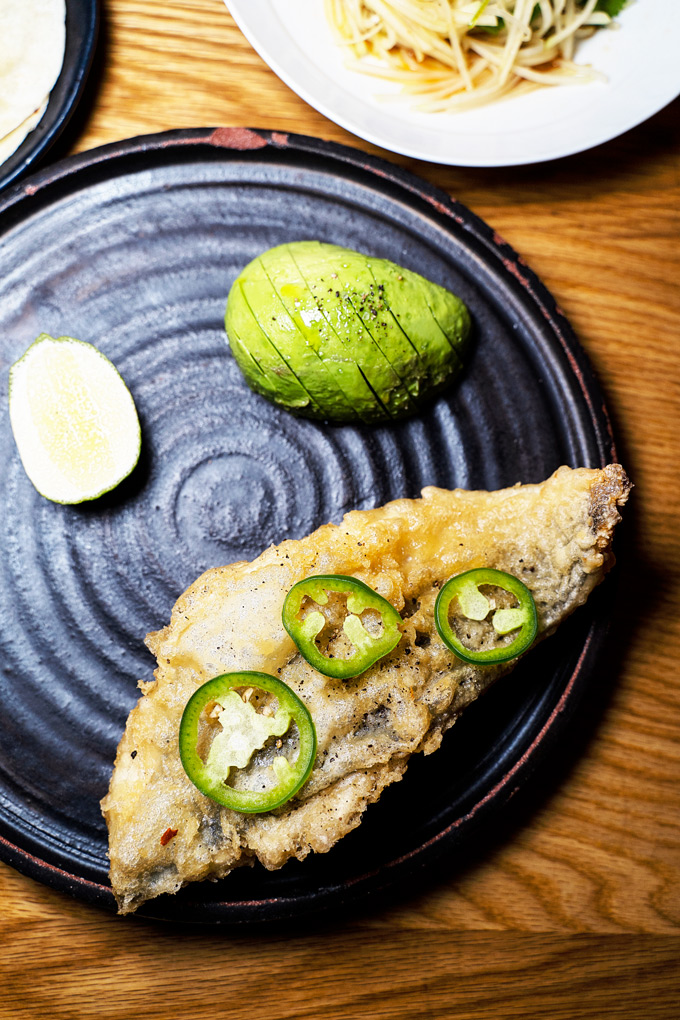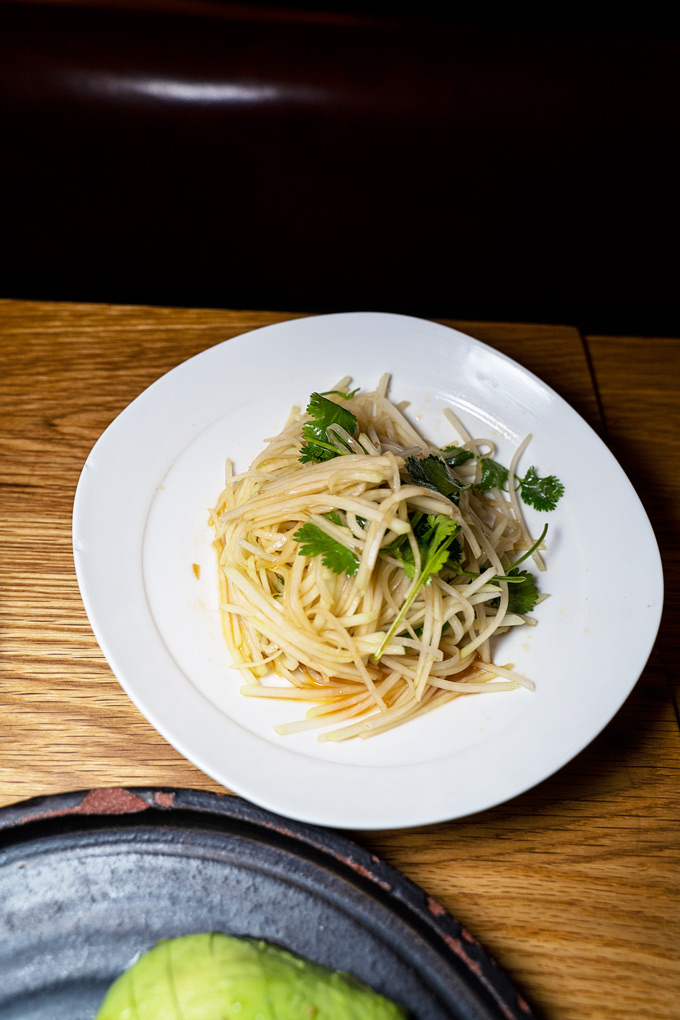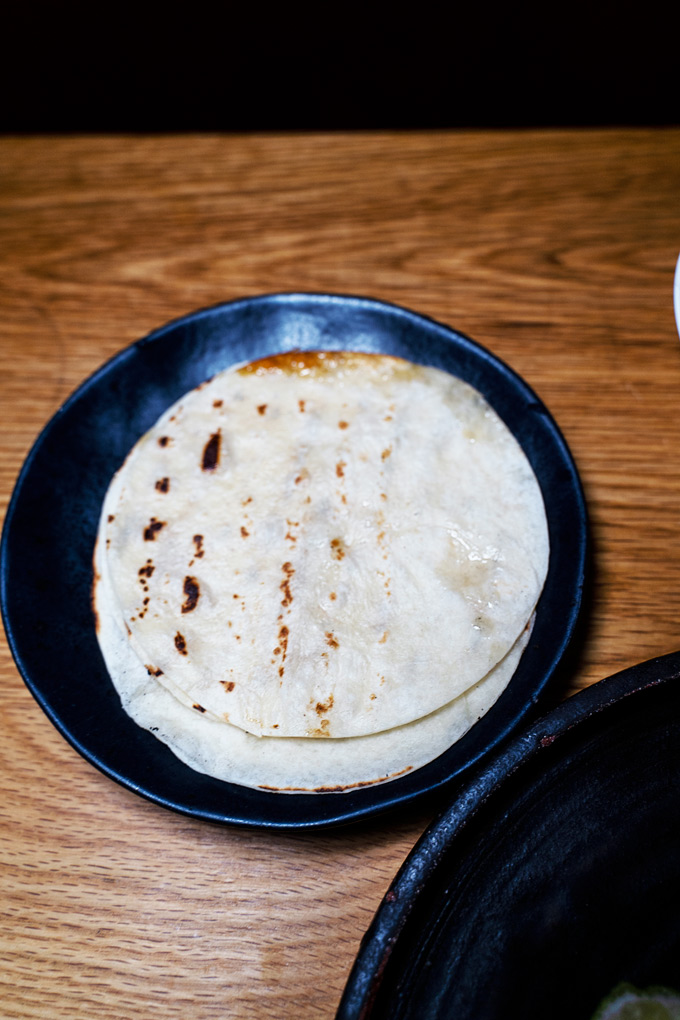 Corn bread
The sweetened up Corn Bread is a unique blending of local and Southern flavours, dig into a super moist cake topped with honey butter, caramelized white chocolate, strawberry, peach gel and mint.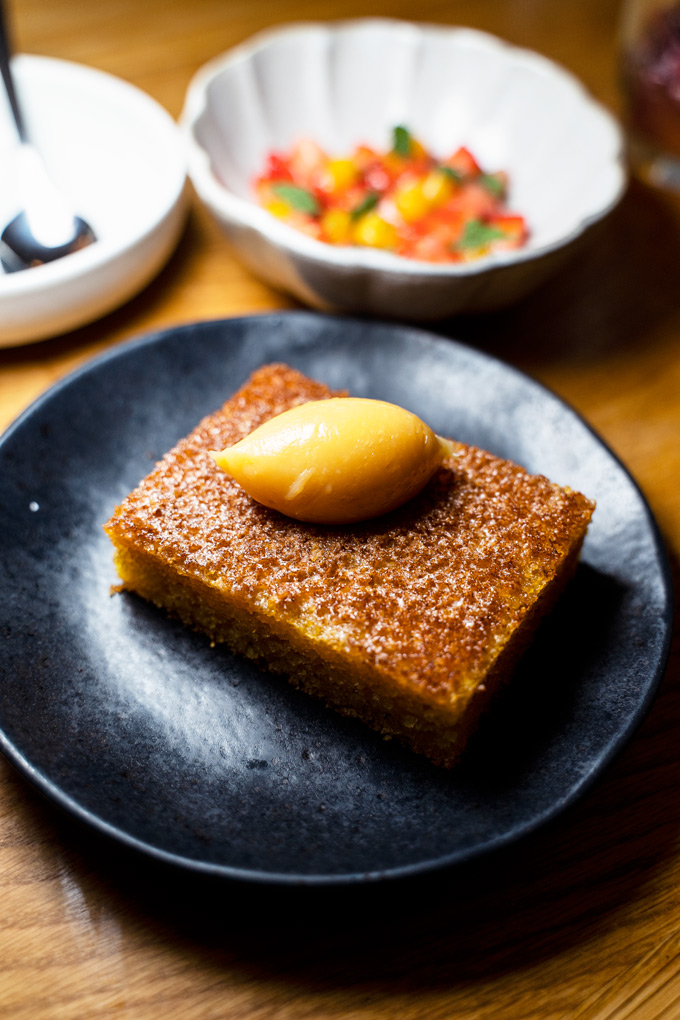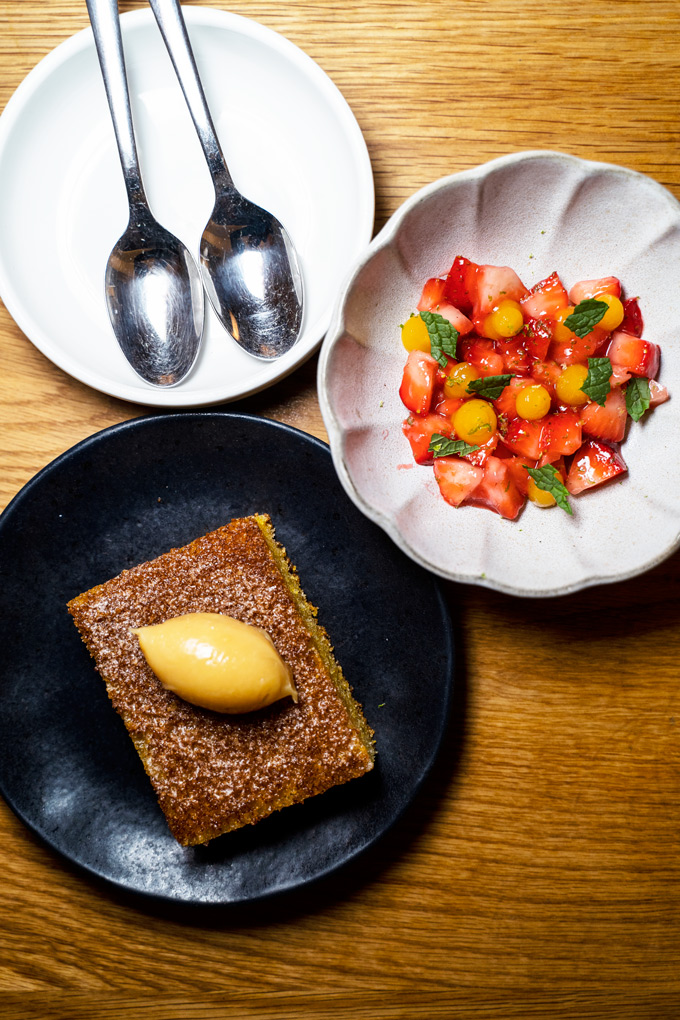 Here is a video recap of the dishes we tried:
Cocktails
The always innovative bar lineup features two new thirst quenchers, a special Anniversary Sake Sangria and the Spiced Watermelon Margarita.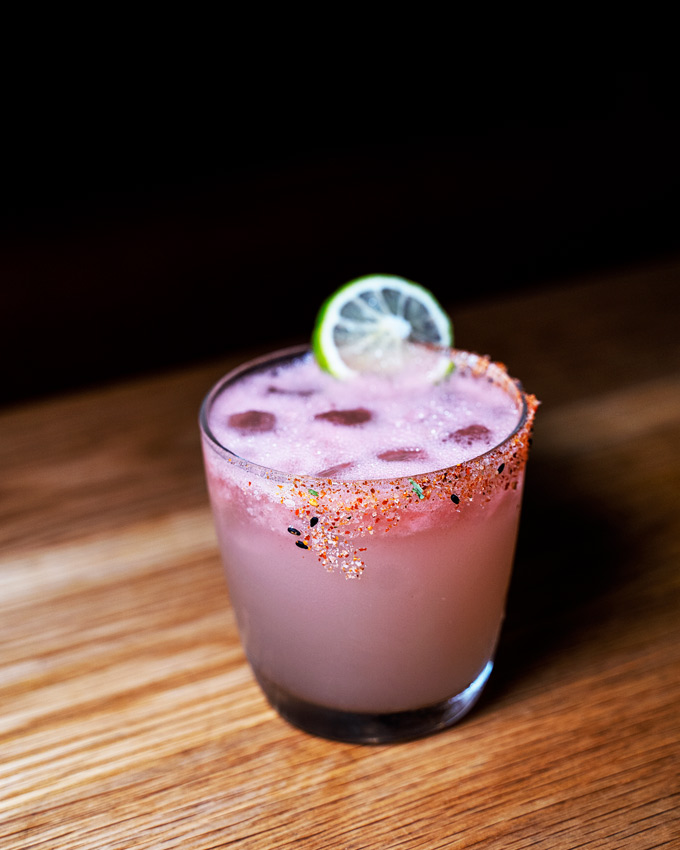 Both of these super smooth libations are available at a Happy Hour price of $9 all day, every day. Torafuku recently extended Happy Hour is available 11:30 am – 5:30 pm Tuesday to Saturday.
Takeway Options
For those opting to dine at home, Torafuku offers two new dinner sets to-go, the Duck Set for Two ($80) and the Short Rib Set for Two ($85). These four-course packages feature two shared appetizers, a main and dessert. Items are those from the celebratory omakase menu that are best suited for takeout. Takeaway will be available to purchase through the website and Tock.
Overall Impression
We came away from the dinner feeling satisfied and very full. You might even get some leftovers. Check out the Torafuku 5th anniversary menu before it ends this month. Definitely recommend it.
---
为了庆祝开张5年, 寅福(Torafuku)的厨师创作了最新的omakase菜单. 每周五六供应到8月底, 每人$50包括以下7道菜:
-蕃茄樱桃沙拉
扇贝杂炖
茶碗蒸蛋
球芽甘蓝沙拉
羽衣甘蓝沙拉
烤章鱼
烤鸭(或炸鱼墨西哥夹把饼)
玉米面包甜点