Newly opened in Coquitlam is Sushi Tree, specializing in Inari Sushi.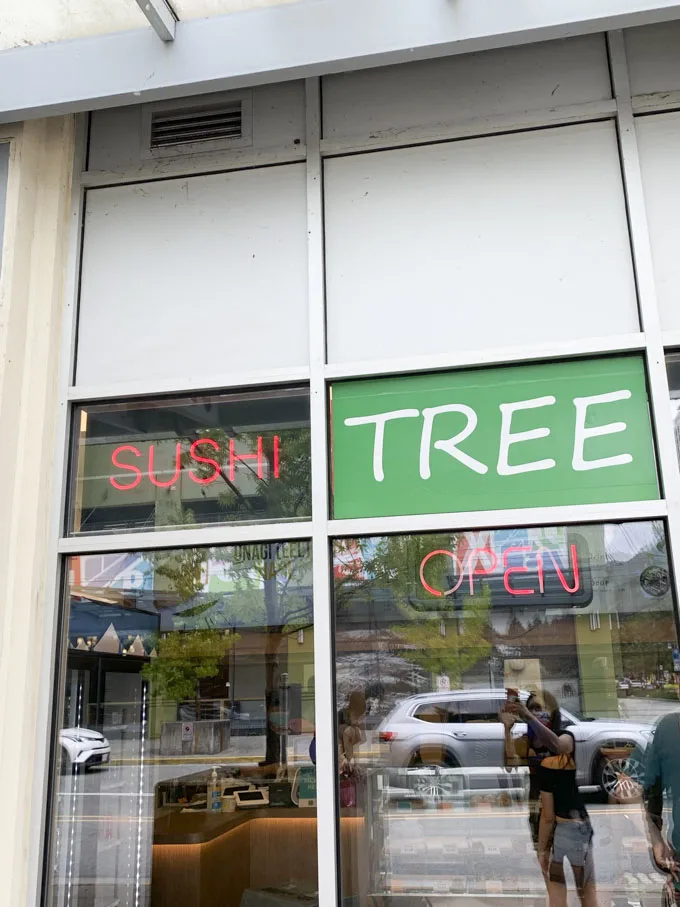 Inari Sushi rice is made of deep-fried tofu (inari) pocked stuffed with seasoned, sushi rice.
The tofu is flavoured with sweet and savory dashi-based broth. The result is an unexpected salty, sweet tasty delicacy!
The Inari Sushi at Sushi Tree is priced around $2.65 with some of the specialty ones priced a bit more. They come in a variety of flavours including:
chopped salmon
beef teriyaki
chicken teriyaki
avocado
masago with pickled radish
egg
spam
green seaweed
crabmeat
unagi (eel)
tuna salad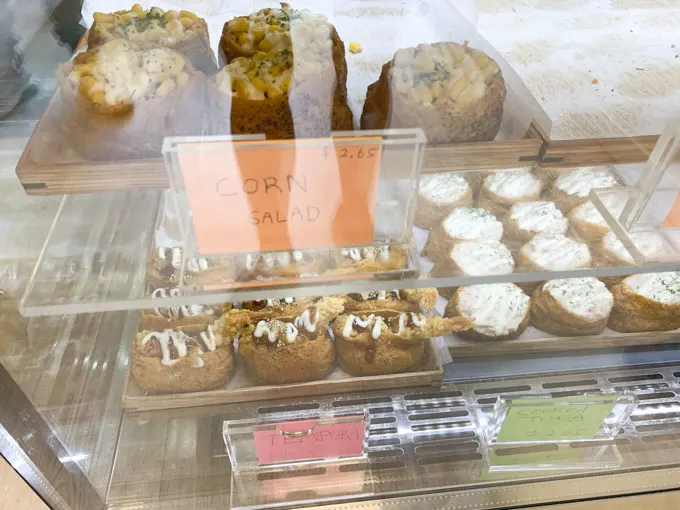 You will need to check out the display case to see what is available.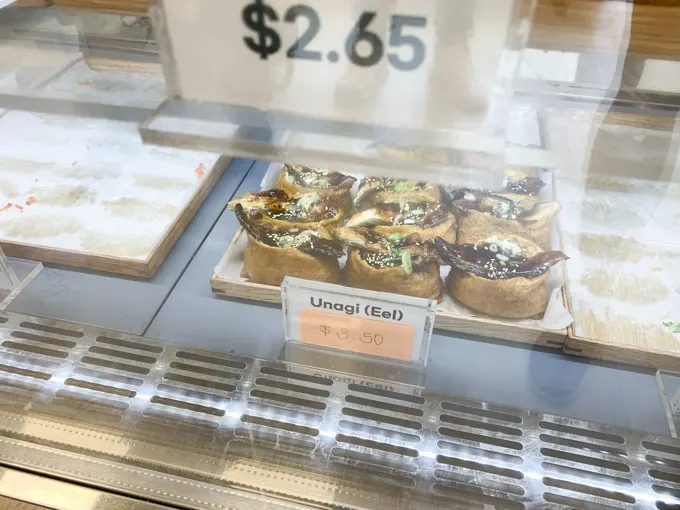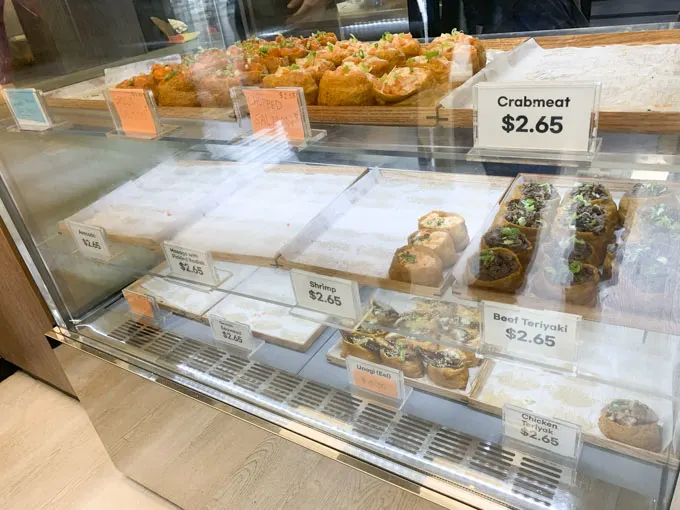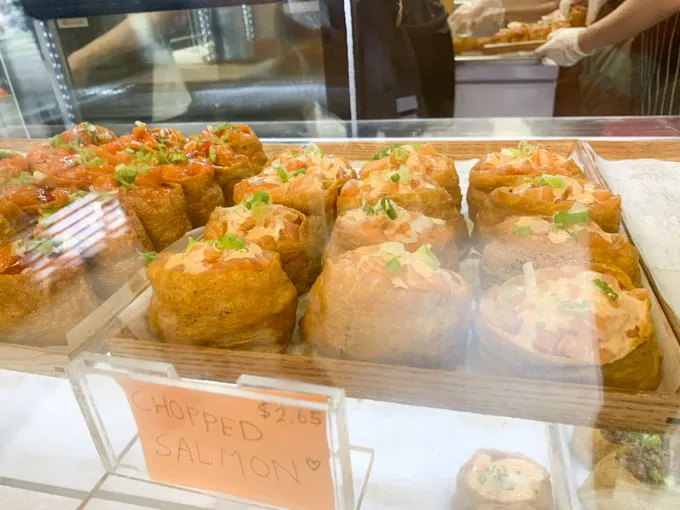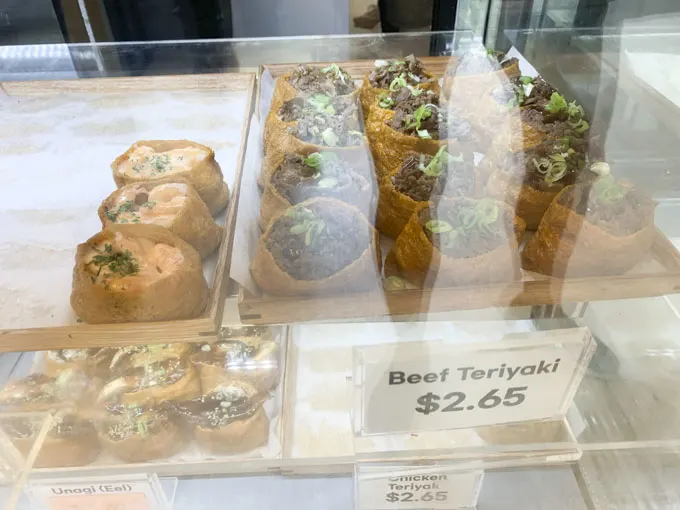 Sushi has become very popular and when you get inside the shop I saw the staff working hard at keeping up with the demand.
I got a few of their flavours including tempura; beef teriyaki; chopped salmon; unagi; smoked salmon; and cooked tuna.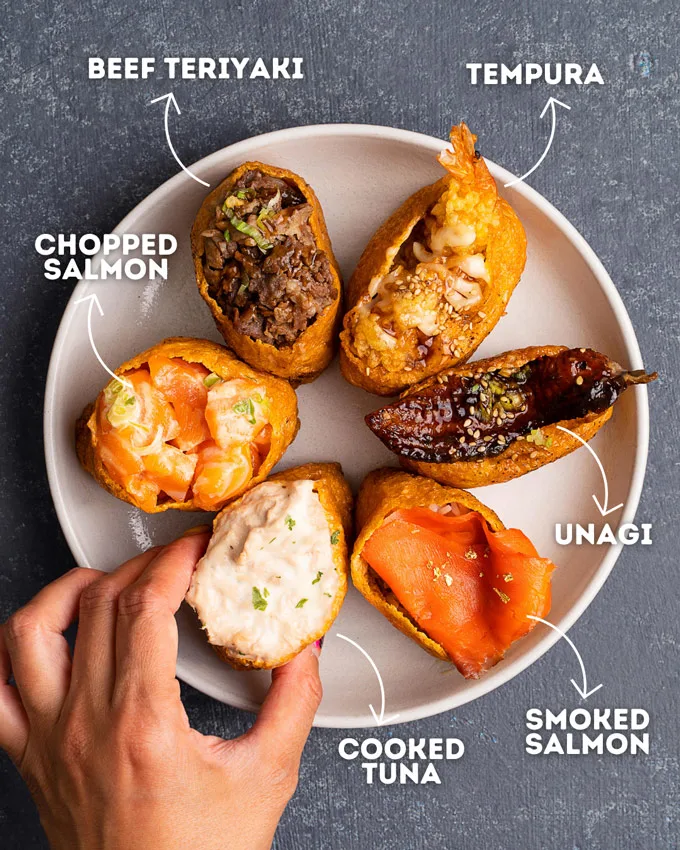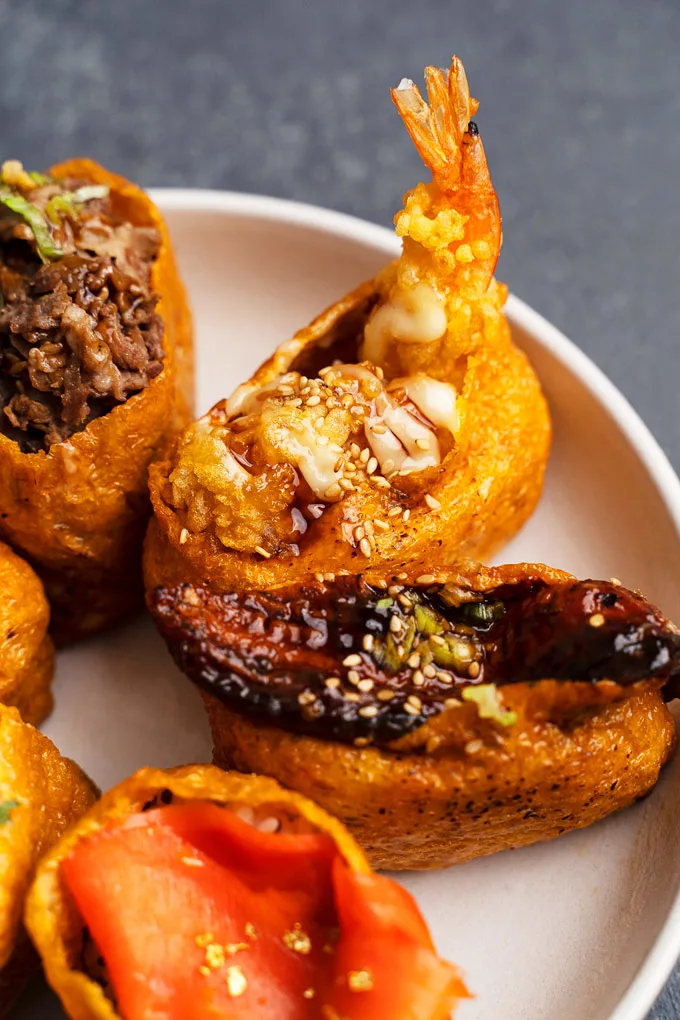 The Inari Sushi were pretty tasty and all the ingredients seemed fresh. I personally can only eat probably 2 Inari Sushi at once as they are quite filling.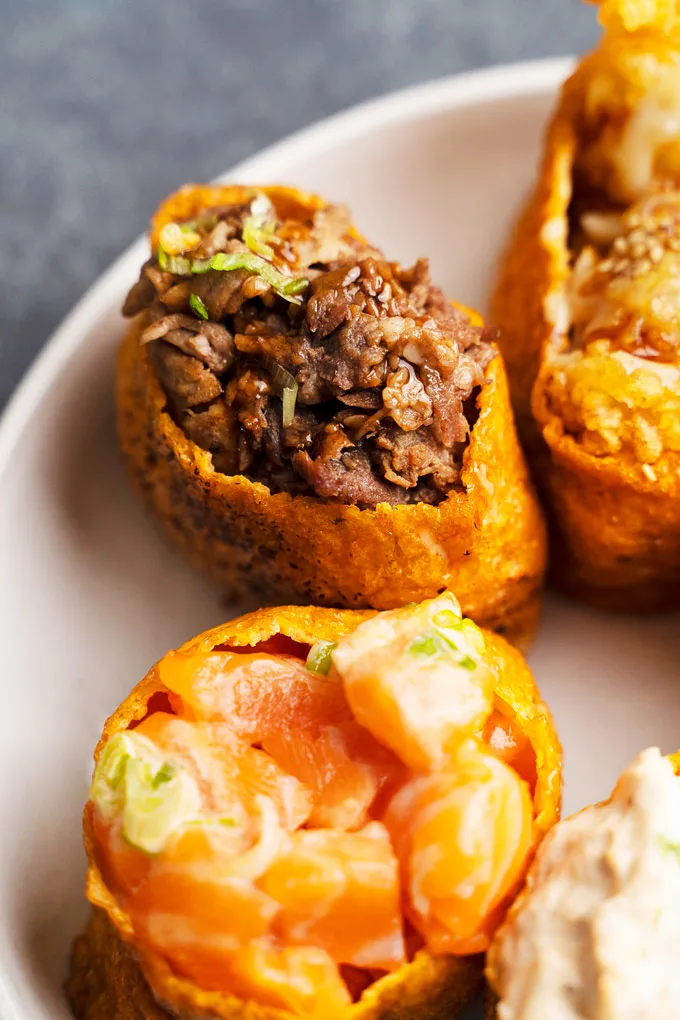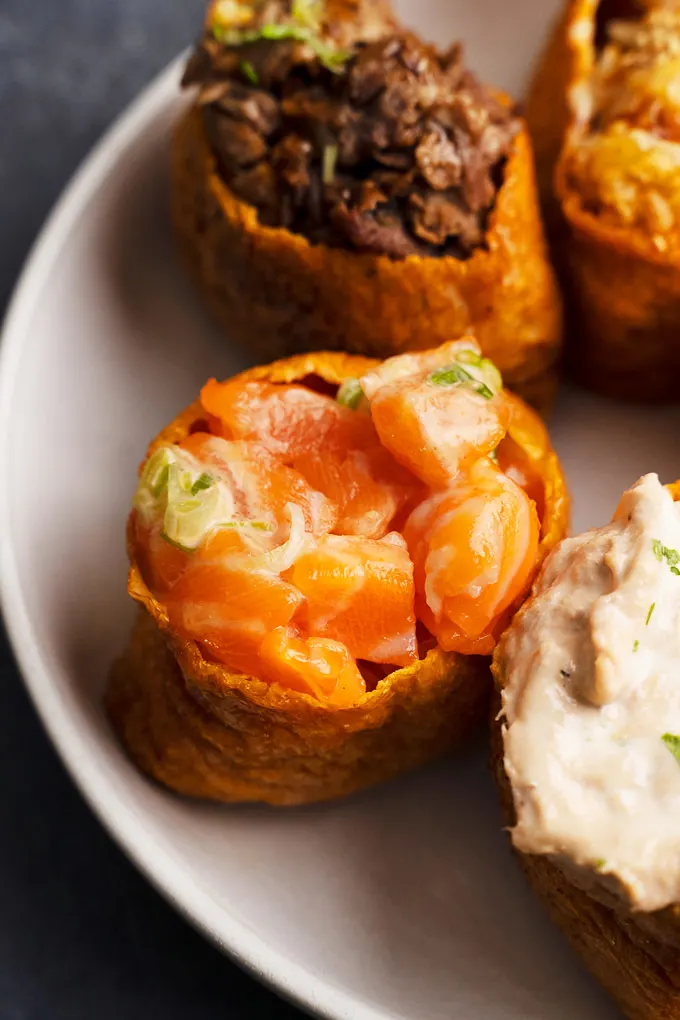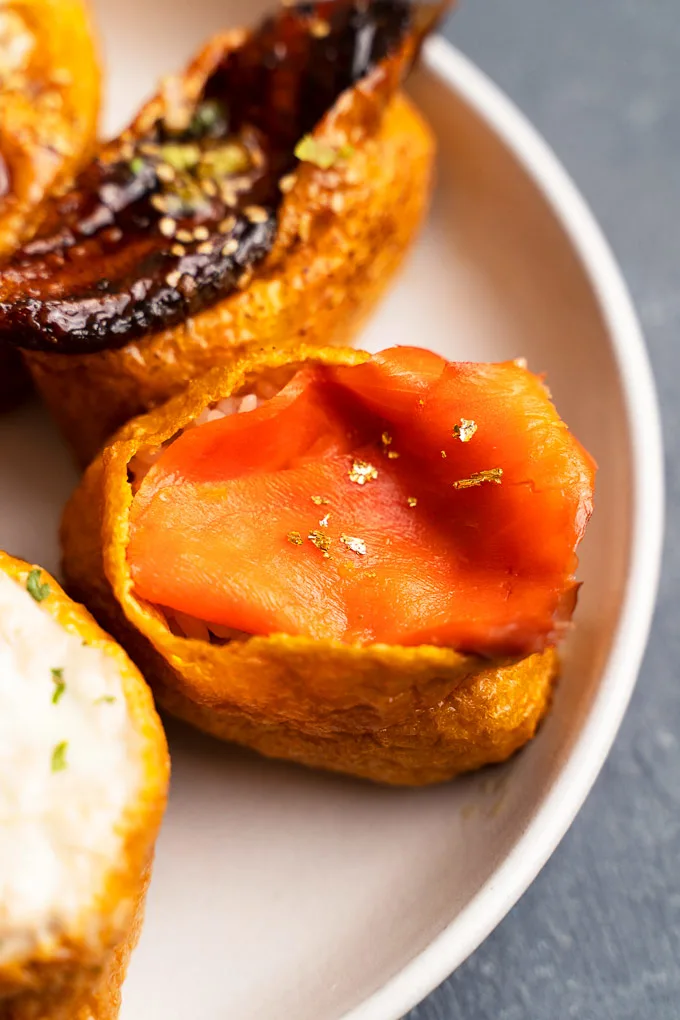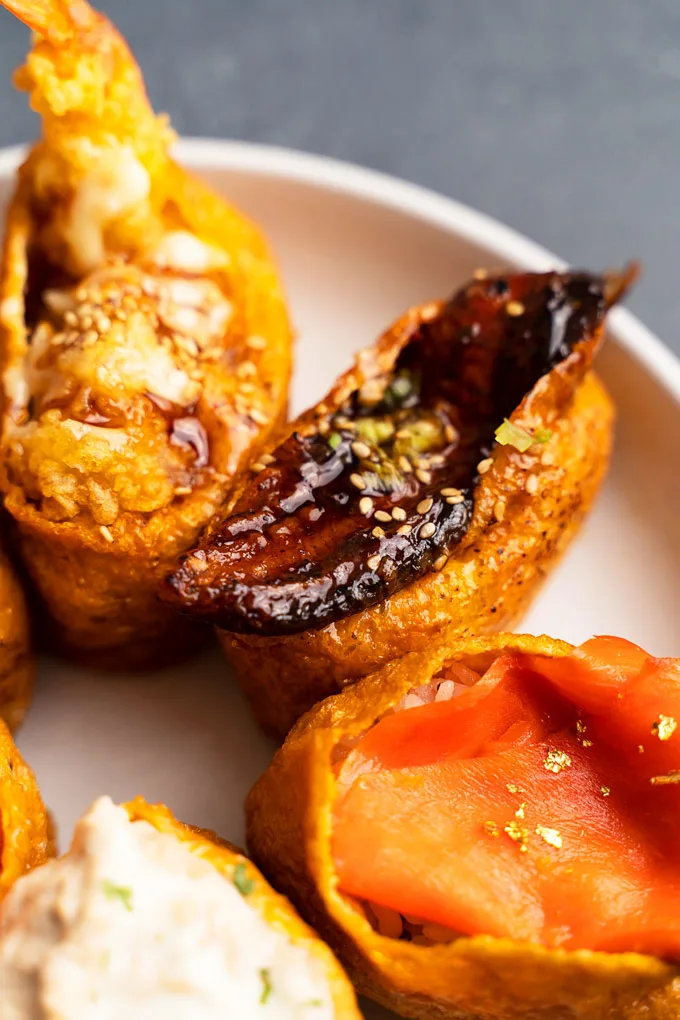 Check out their Instagram (@sushitree_vancouver) to find out the latest flavours.
Location & Hours
Sushi Tree is at Henderson Mall in Coquitlam but on the street level and on the outside. It is not inside the mall and not in the food court. Find them at Northern Avenue and Pinetree Way.
Their address is: 1163 Pinetree Way Unit 1206, Coquitlam, BC.
They are open Monday – Sunday from 11 am – 7 pm and are takeout only. They are on a few delivery apps. I saw that they are open on Fantuan, which you order for pickup.