Quesada Burritos & Tacos announces it will become Canada's first Mexican chain to stop giving burritos a bad wrap by phasing out foil to package its burritos in favour of biodegradable paper, starting this April.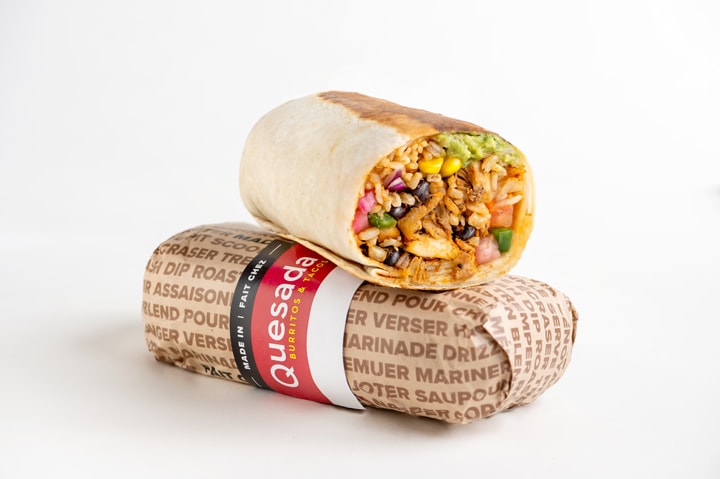 This translates to diverting about 100,000 pounds of aluminum or 12.5M foil wraps from landfills over the next 5 years.
Traditionally, burritos everywhere are wrapped in aluminum foil packaging. However, aluminum takes about 400 years to break down.
Furthermore, one ton of it takes about 170 million BTUs to produce— or approximately 1,400 gallons of gasoline—and emits about 12 tons of greenhouse gases.
Quesada already donates 1 per cent of the sales of its delicious Beyond Meat burrito to support the David Suzuki Foundation through its commitment to 1% for the Planet.
It is topping up donations this month until Apr. 30 by expanding charitable menu items to include all of its plant-based menu items, like its popular Roasted Veggie Burrito.
Quesada has locations right across B.C. including Vancouver, Burnaby and Surrey.