New Fuji is a new Japanese restaurant that has opened in Kitsilano by the restaurant group that also runs Suika, Rajio, Raisu, Kingyo and more.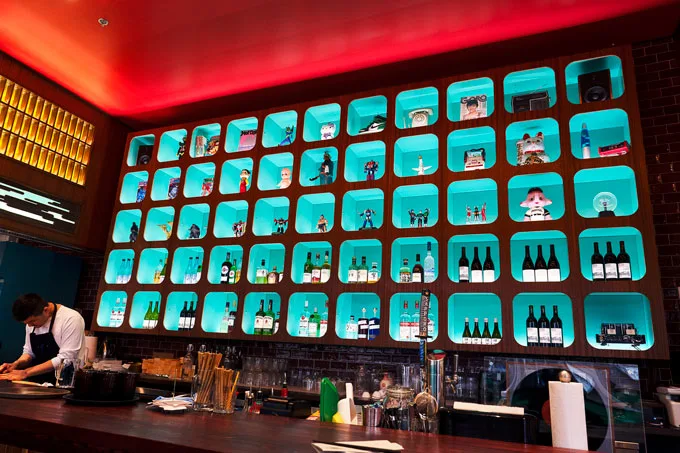 The restaurant is located at W 1st Avenue Vancouver with neighbours including Anna Lena, Odd Fish and so forth.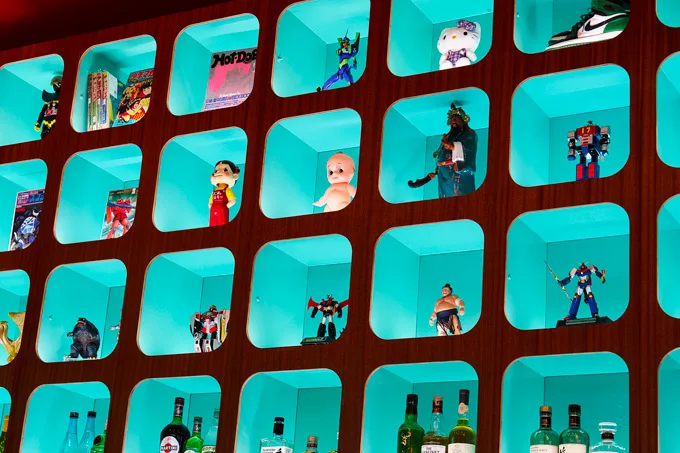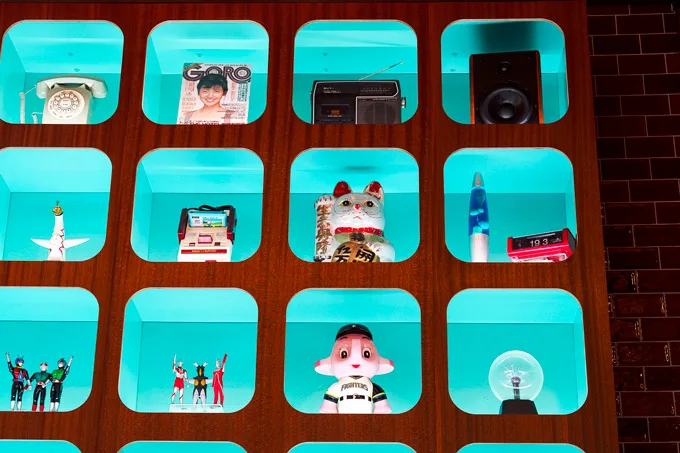 Aesthetic, Retro Interior
Their aesthetic interior features nods to Japanese celebrities from the 70s and 80s along with a centerpiece bar that is decorated with Japanese robots, characters, Maneki-neko (good luck cat) to name a few.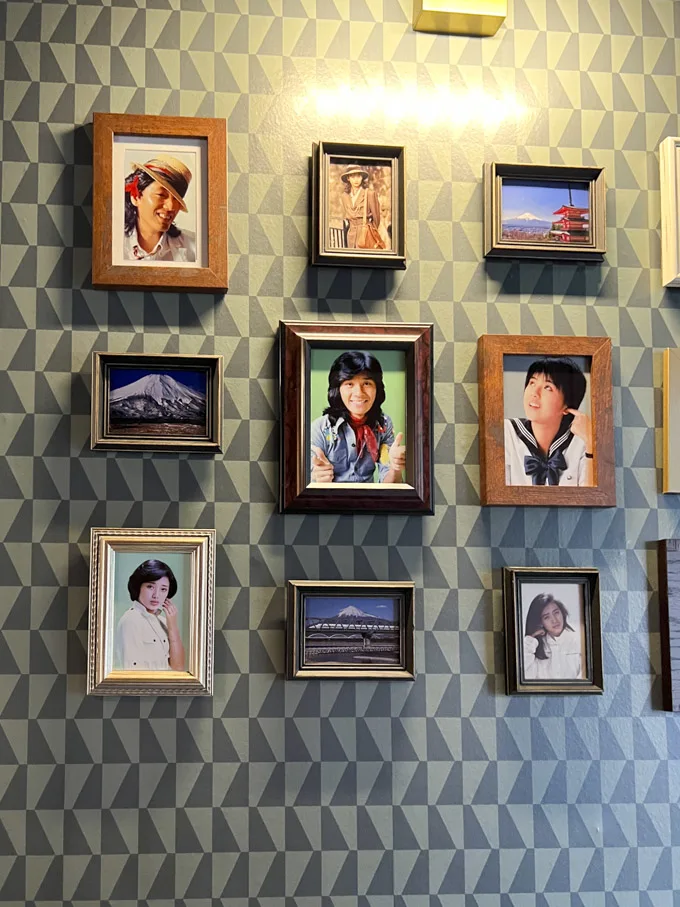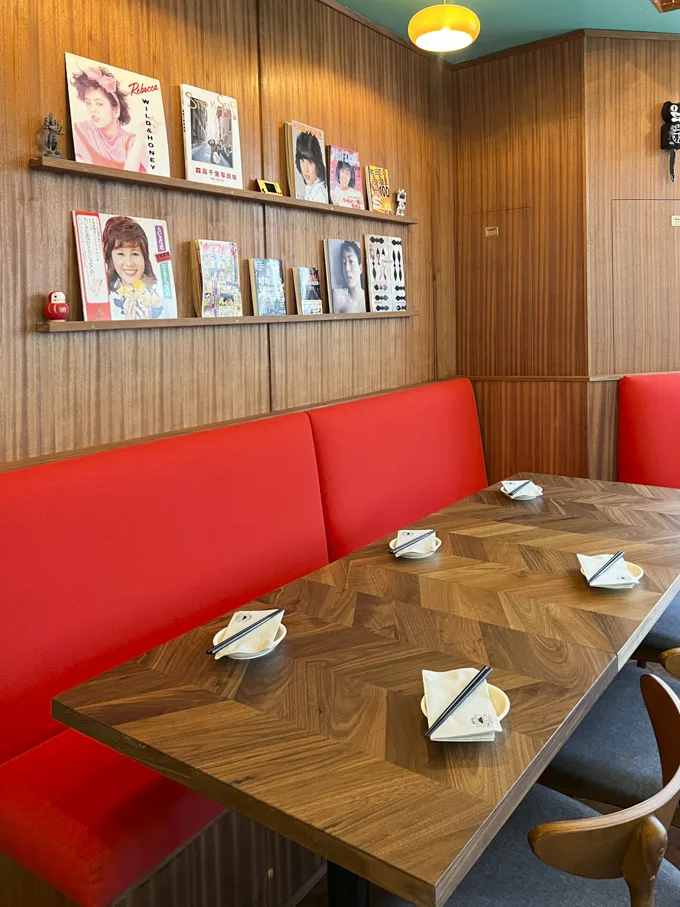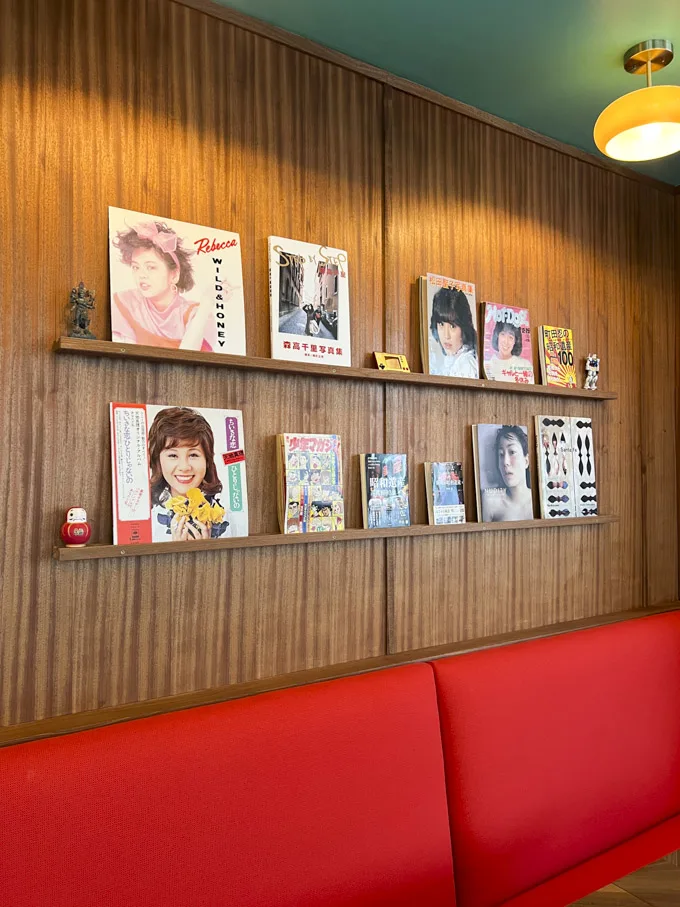 Menu
Here's a look at the menu which features appetizers; meat sushi; Japanese grill items; udon noodles; dessert; cocktails and more.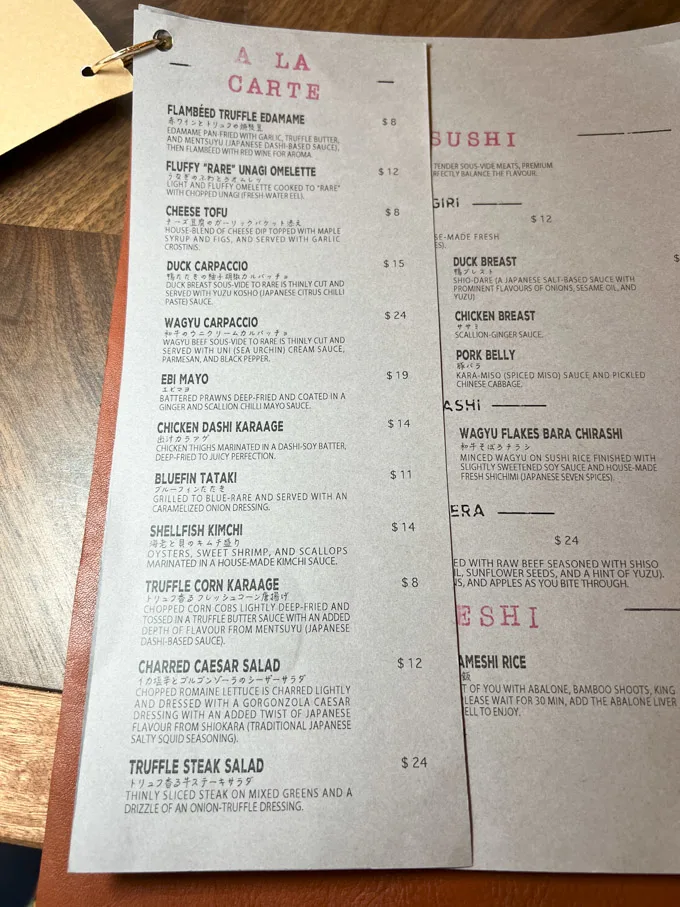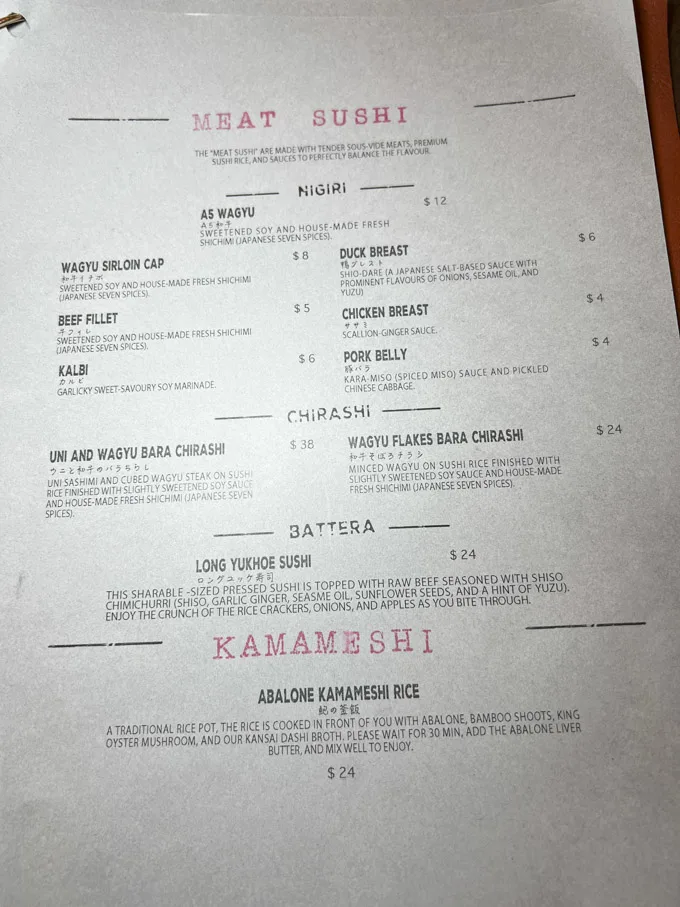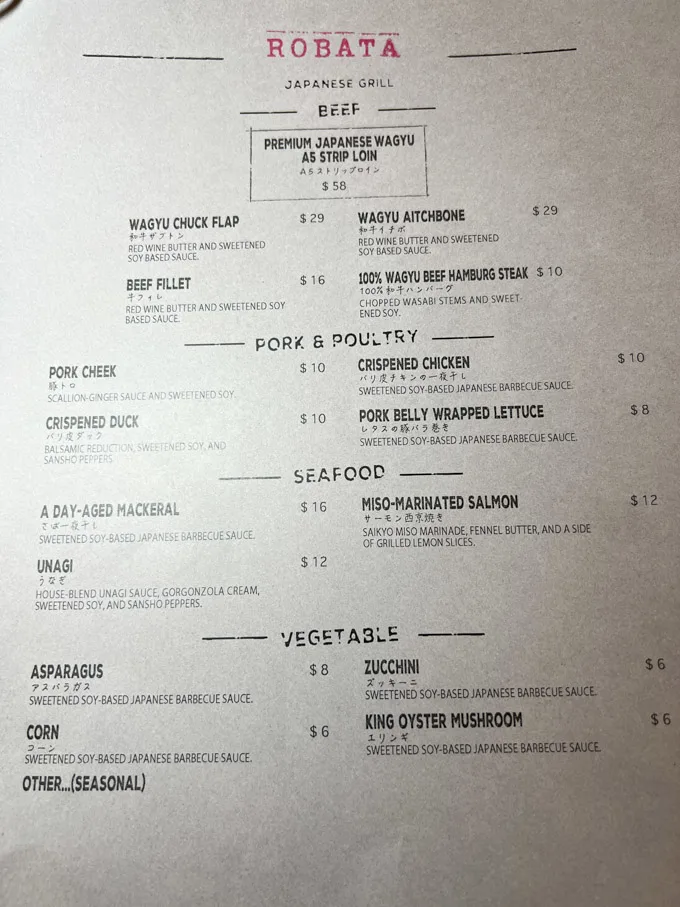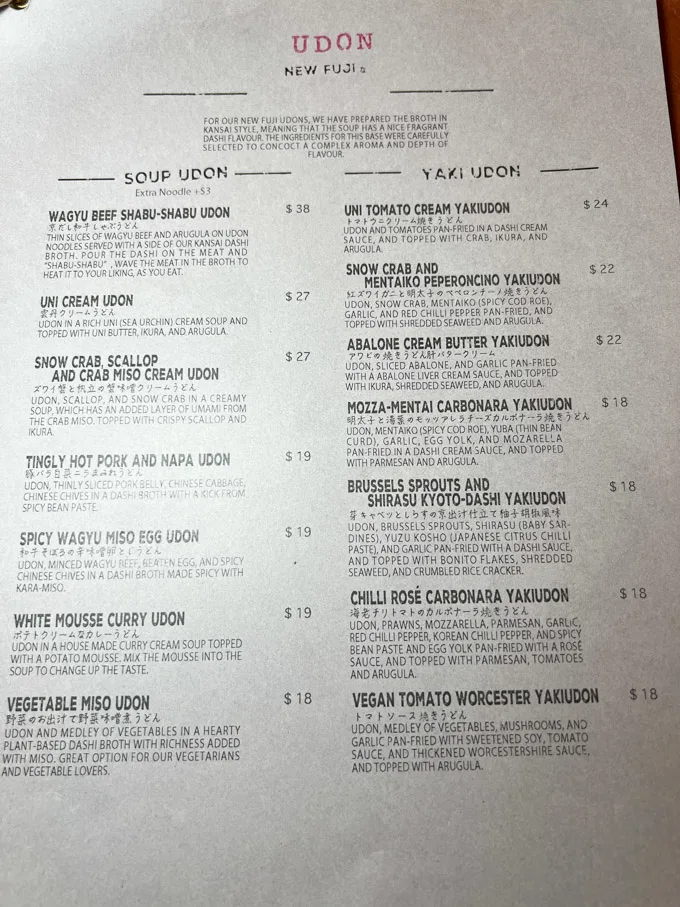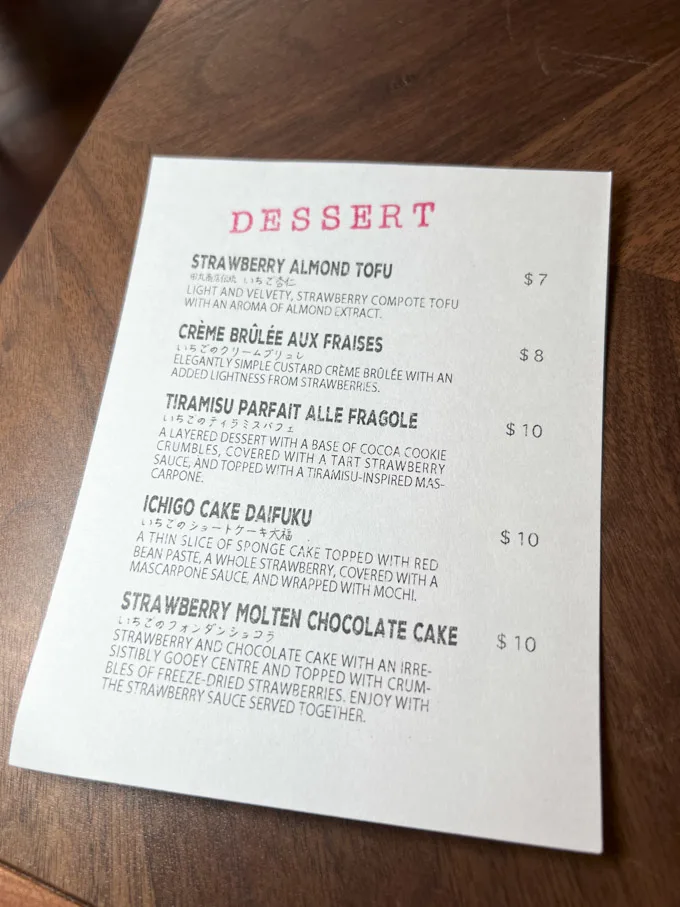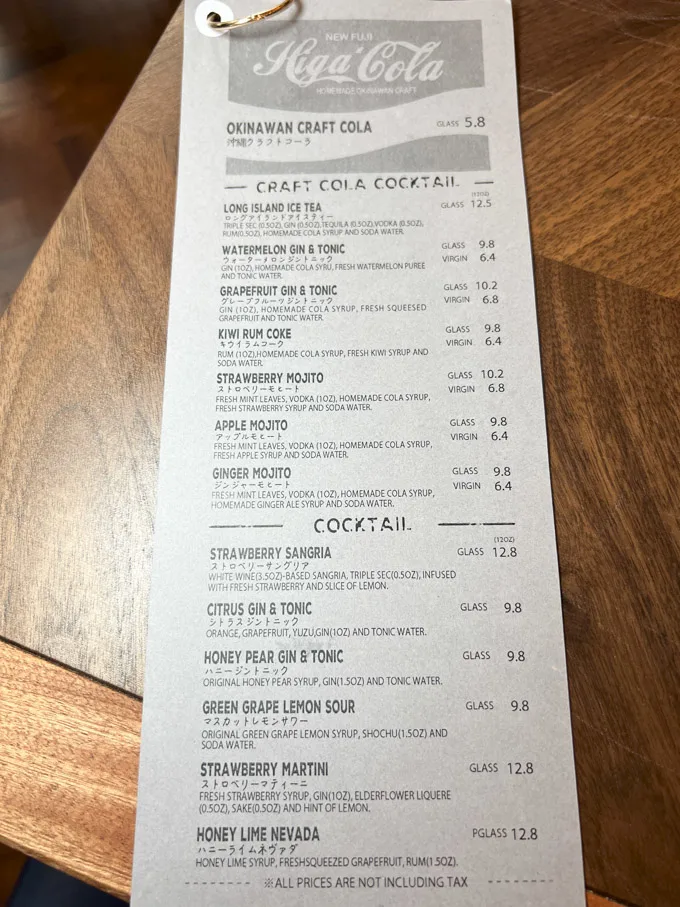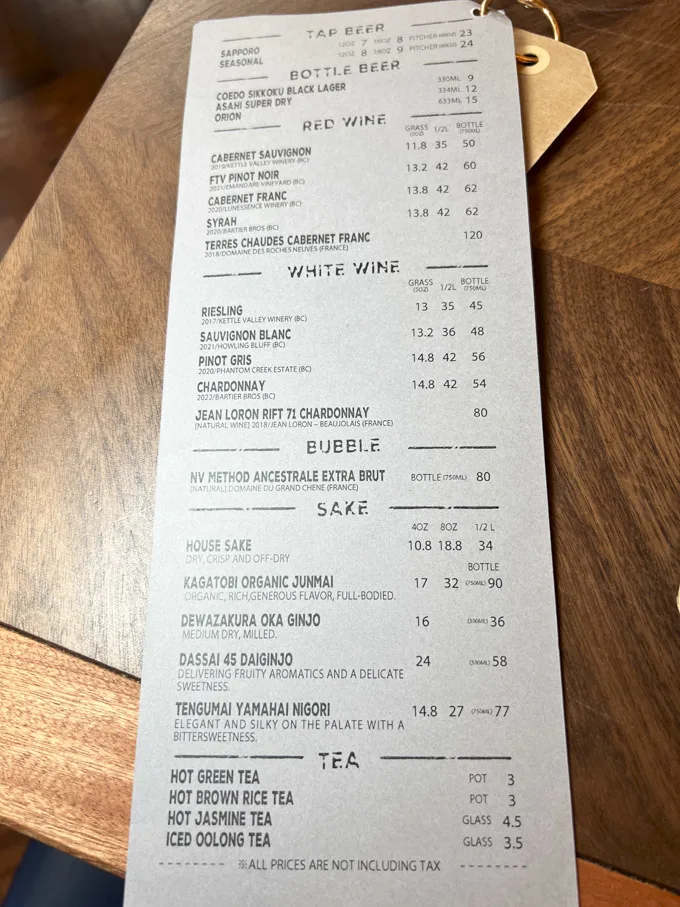 What We Tried
Flambéed Truffle Edamame
Edamame that is pan-fried with garlic, truffle butter, Japanese dashi-based sauce, and red wine.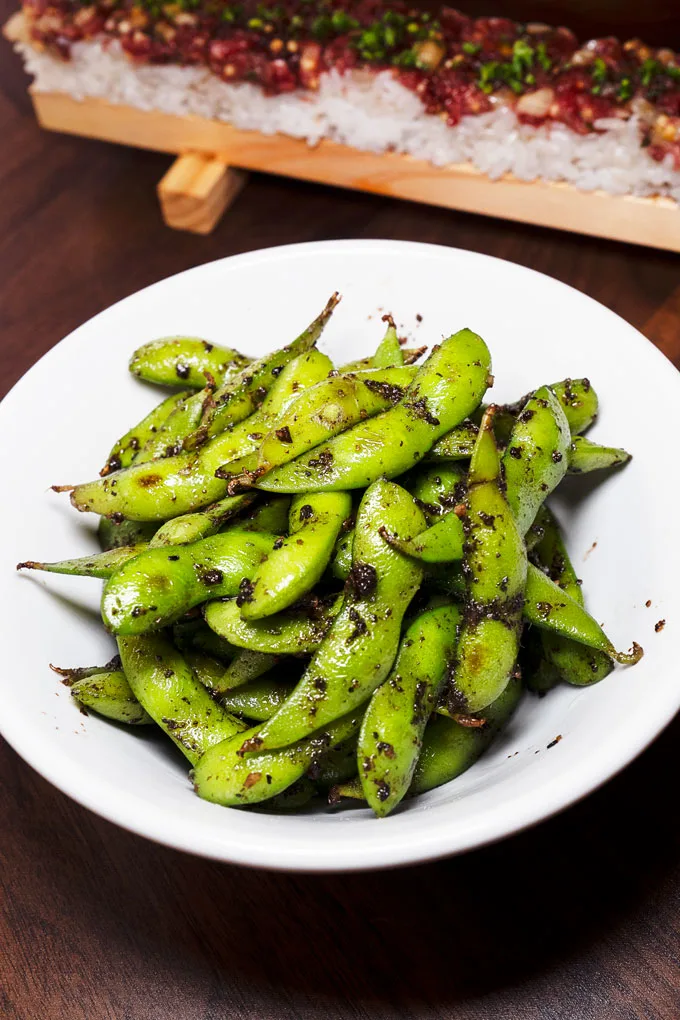 Fluffy Unagi Omelette
Light and fluffy omelette cooked with chopped unagi.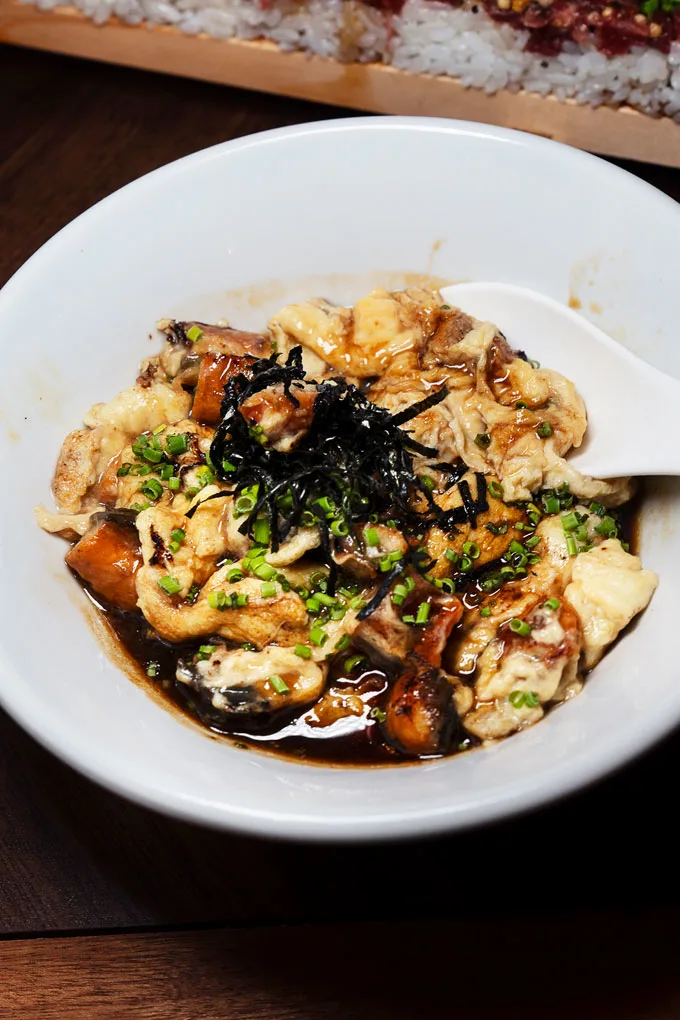 Long Yukhoe Sushi
Shareable-sized press sushi topped with raw beef seasoned with shiso, and chimichurri.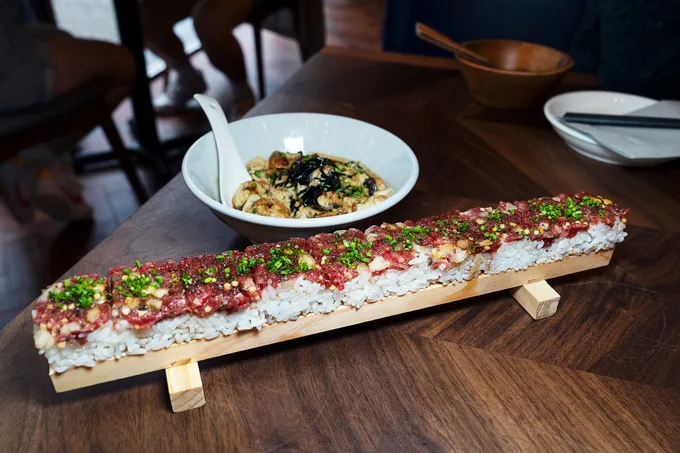 Loved the crunch of the rice crackers, onions, and apples with eat bite!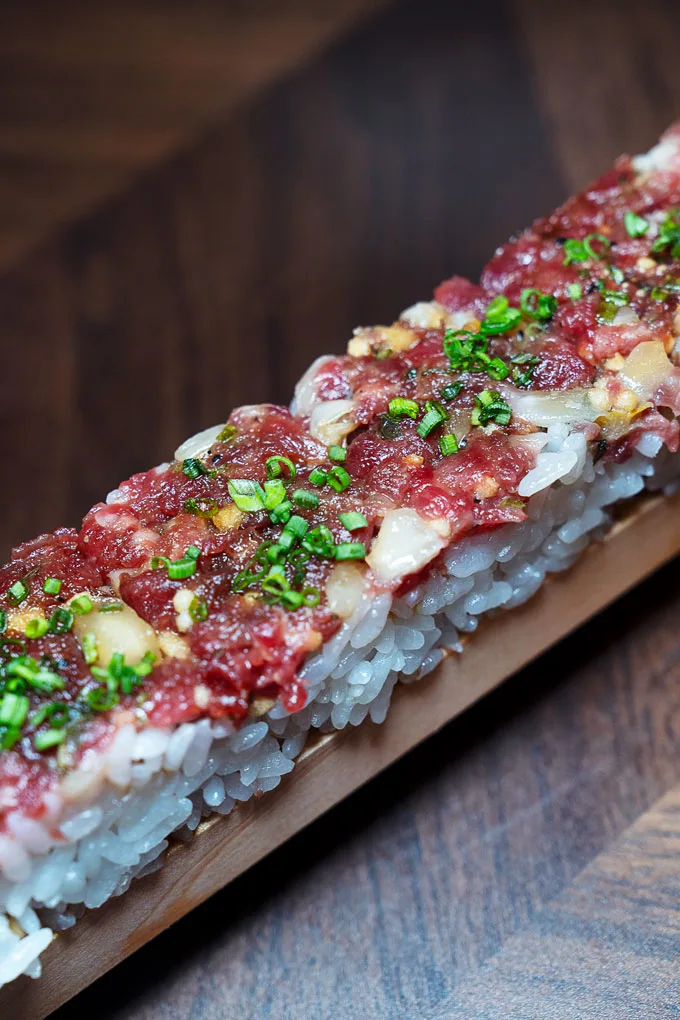 Abalone Kamameshi Rice
Rice pot with abalone, bamboo shoots, King oysters mushroom and kansai dashi broth. Abalone liver butter is mixed in at tableside.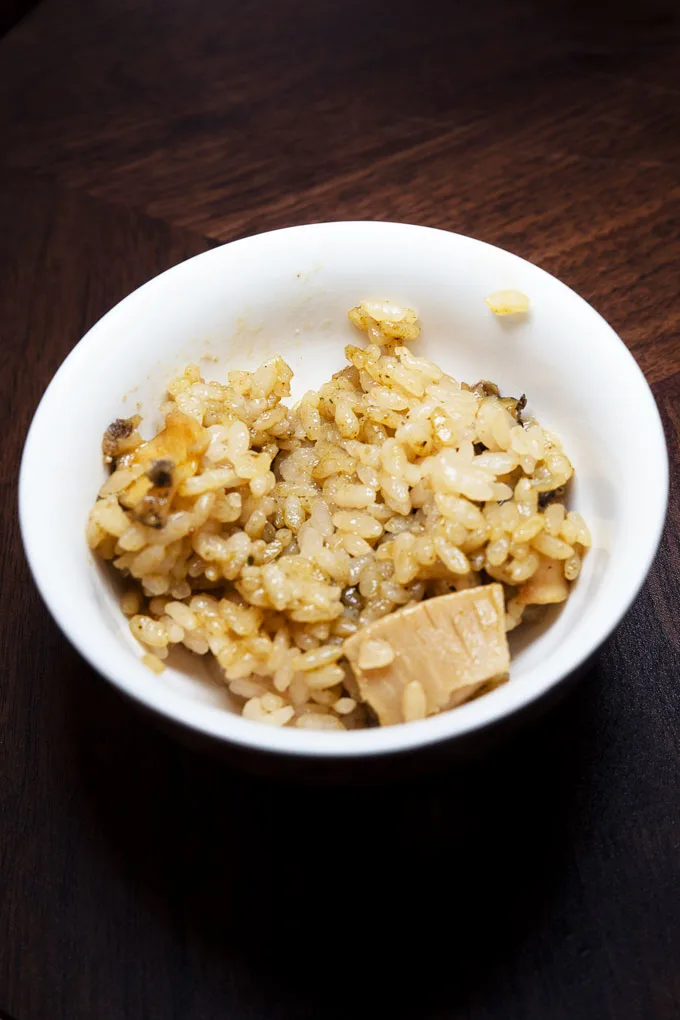 Vegetable Miso Udon
Udon and vegetables in a plant-based dashi broth.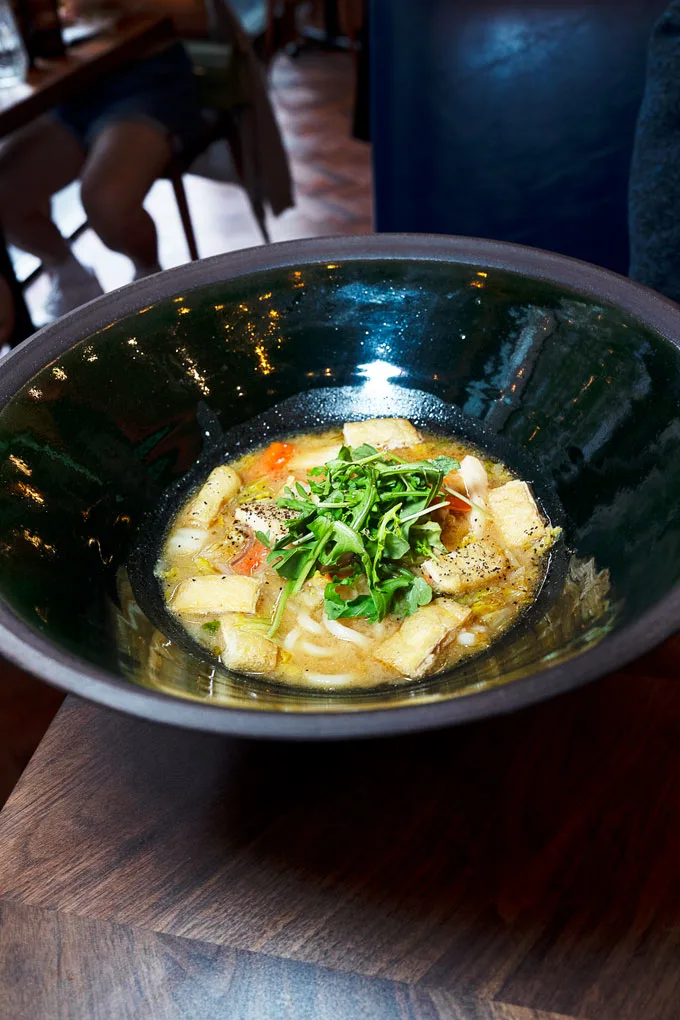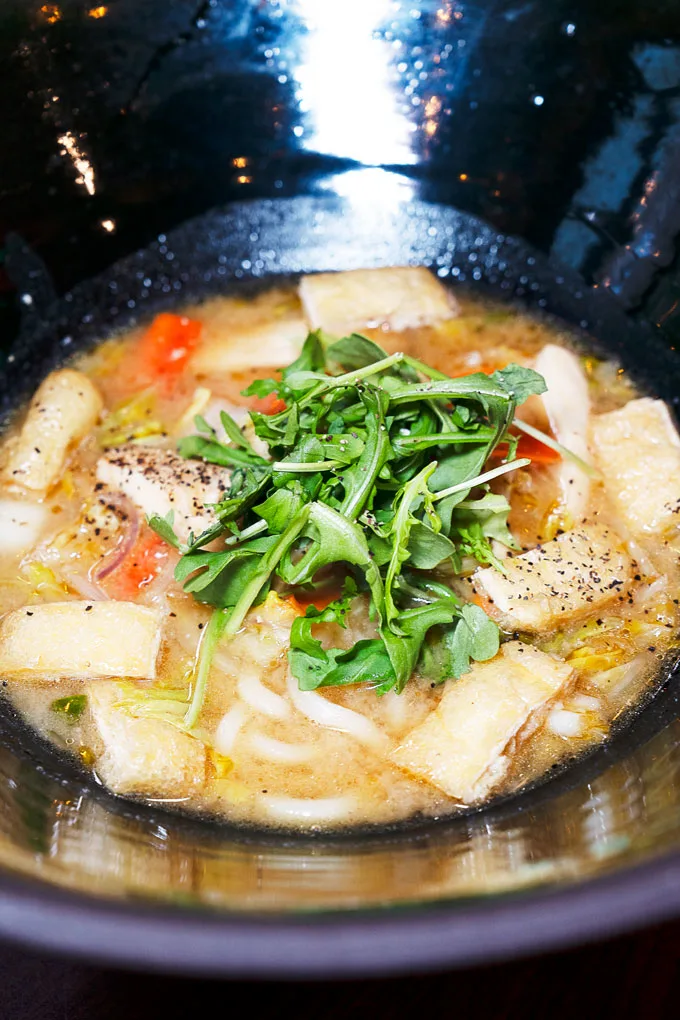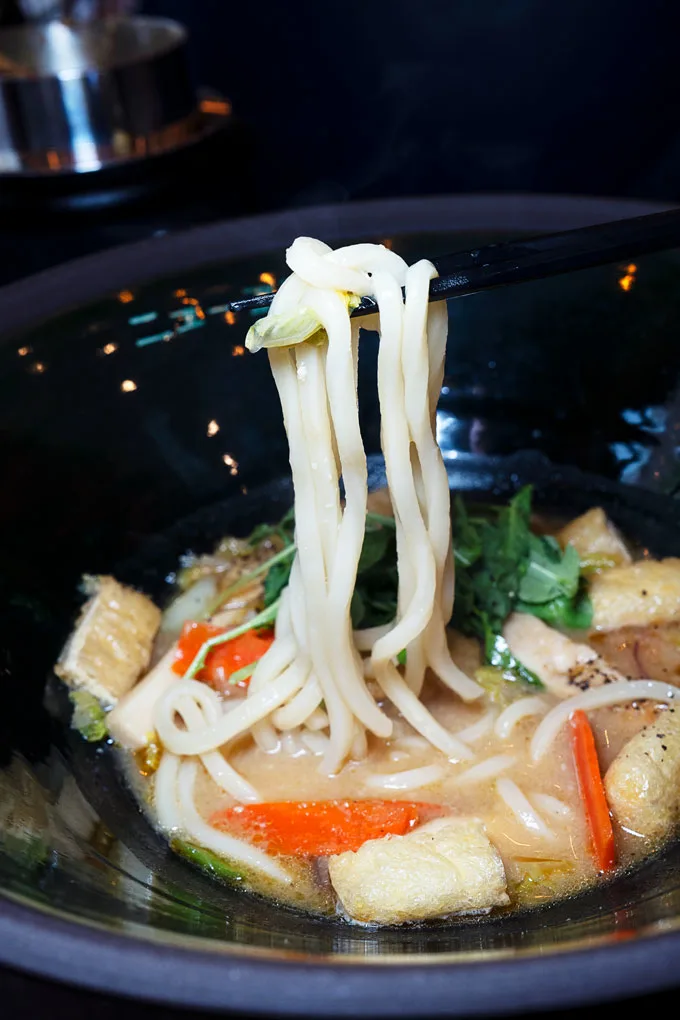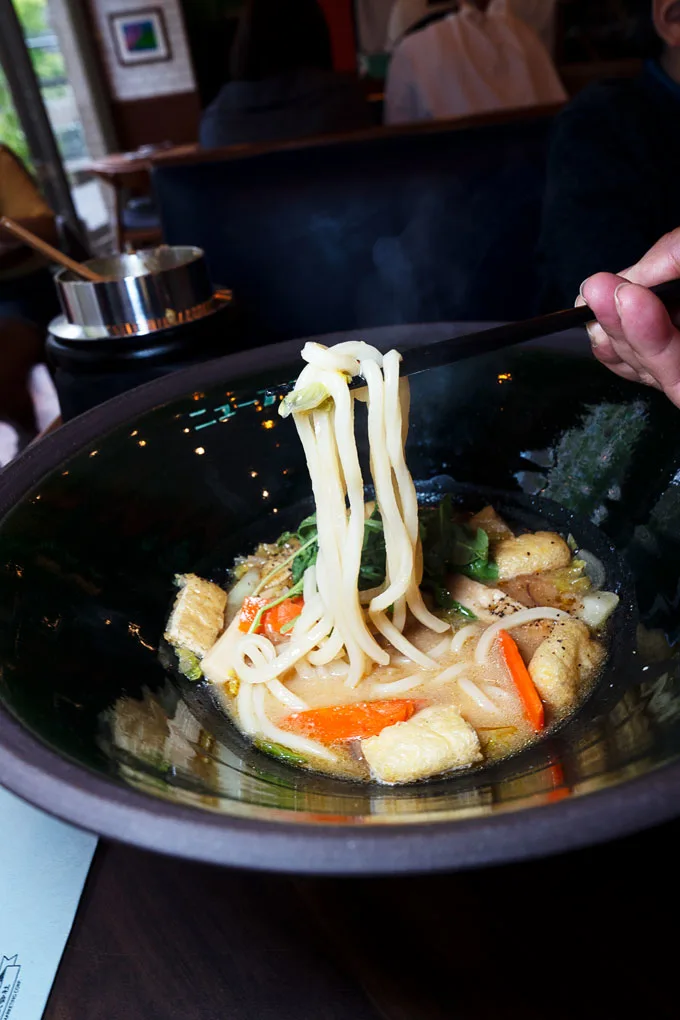 We also ordered an extra side of noodles.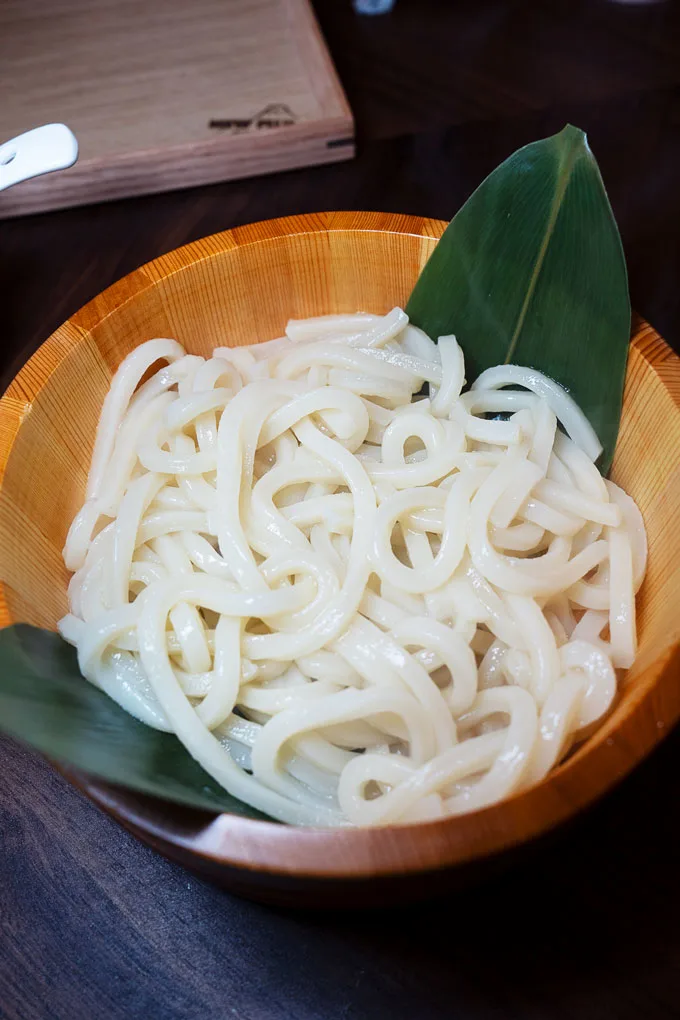 Grapefruit Mocktail
Homemade cola syrup, fresh squeezed grapefruit and tonic water.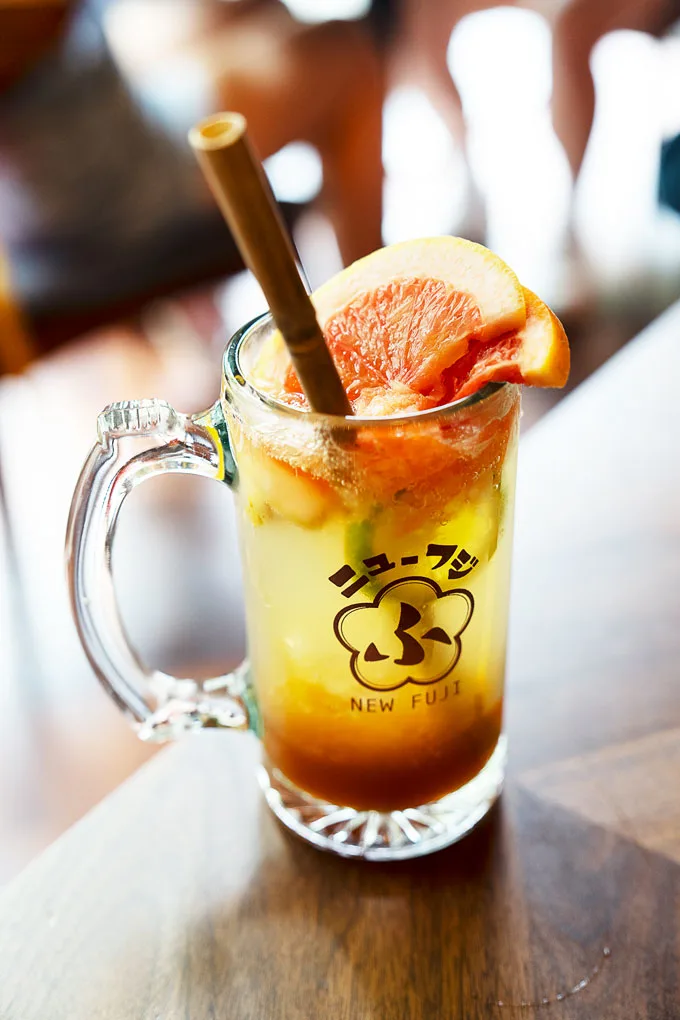 Tiramisu Parfait Alle Fragole
A layered dessert with a base of cocoa cookie crumbles, covered with a tart strawberry sauce, and topped with a tiramisu-inspired mascarpone.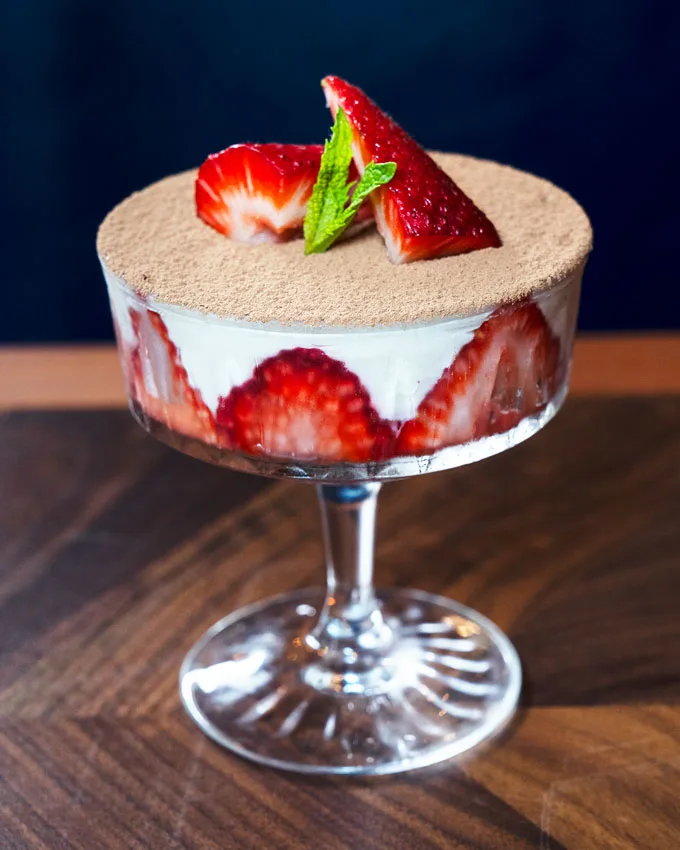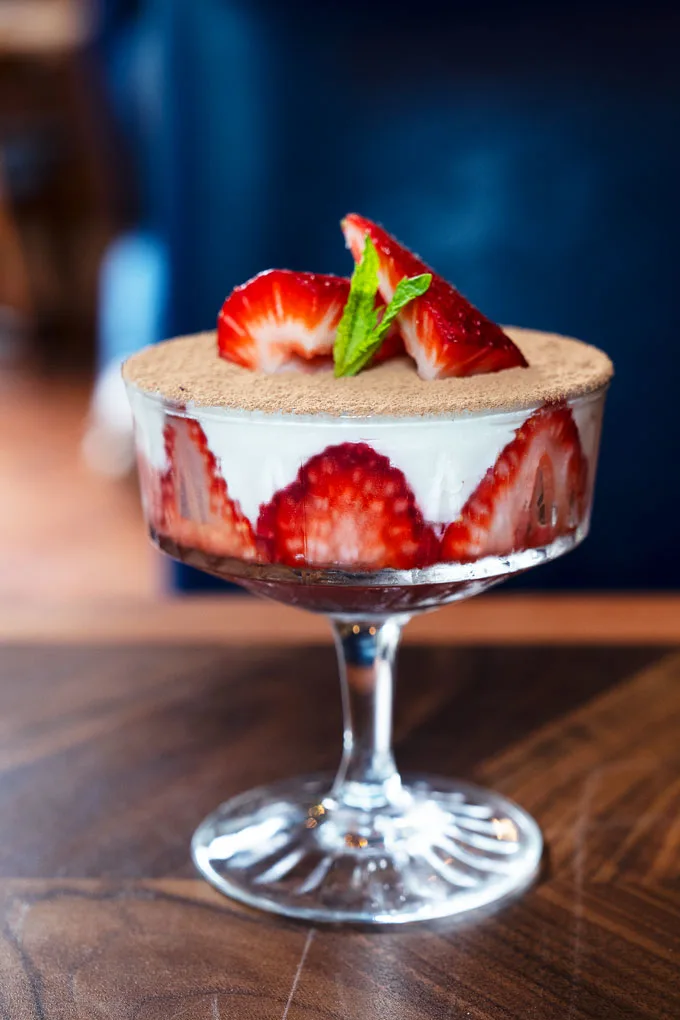 Ichigo Cake Daifuku
A thin slice of sponge cake topped with red bean paste, a whole strawberry, covered with mascarpone sauce, and wrapped with mochi.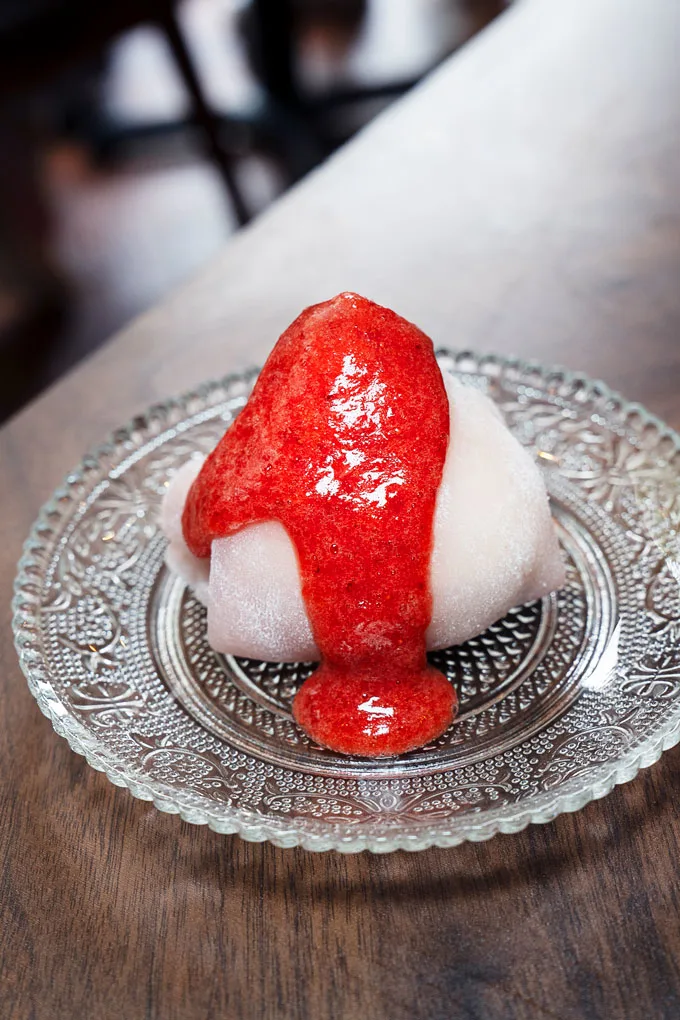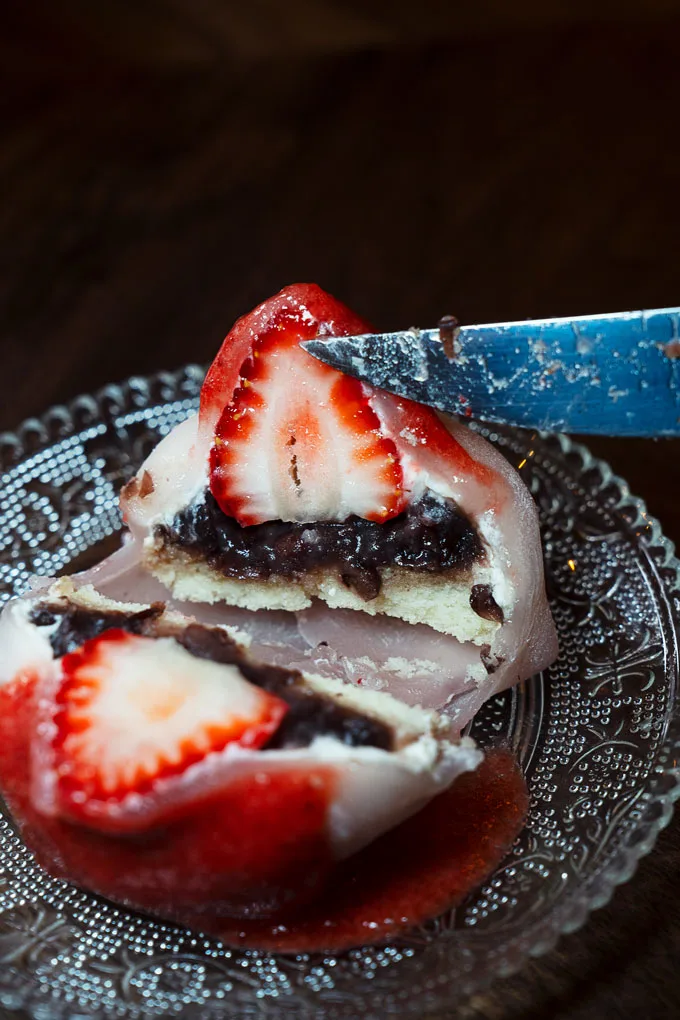 Overall Impression
I enjoyed dining at New Fuji and thought all the items we were were very tasty and well-executed. The Long Yukhoe Sushi was particularly delicious but the rice fell apart a bit too easily when picked up by a chopstick. The tableside mixing of the abalone rice pot was a nice touch. I enjoyed the fresh vegetable ingredients in the vegetable miso udon although the bowl they serve in is, in my opinion, too big for their tables. The bowl was big but the portion that they offered could fit into a regular ramen bowl. Their desserts were beautiful, light and not too sweet. The mochi was very fresh and had a lovely delicate, chewy texture.
Service was excellent and the servers were very attentive at clearing all the dishes on our table. We had a few chopsticks and napkin drop and they handed us some new ones almost immediately without us even asking.
New Fuji is an exciting new restaurant that has opened in Vancouver and if you dine at Suika, Raiji, Raisu and Kingyo you can expect just as good level of food and service (perhaps even better!). I would revisit and would recommend them.