Do you love rice cakes and mochi? You'll be happy to know that Nam Dae Moon, a Chinese brand that specializes in glutinous sticky rice cakes and mochis, has opened a location in Richmond.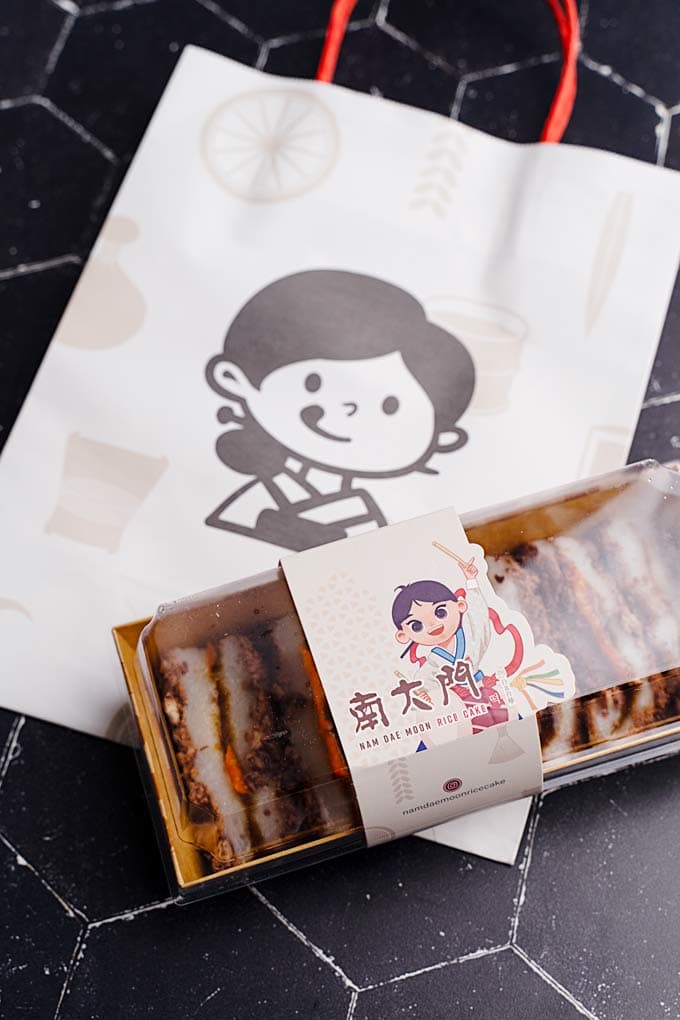 Disclosure: I received a media package from Nam Dae Moon.
Nam Dae Moon Menu
The brand is named after Nam Dae Moon "남대문", one of the Eight Gates in the Fortress Wall of Seoul in South Korea.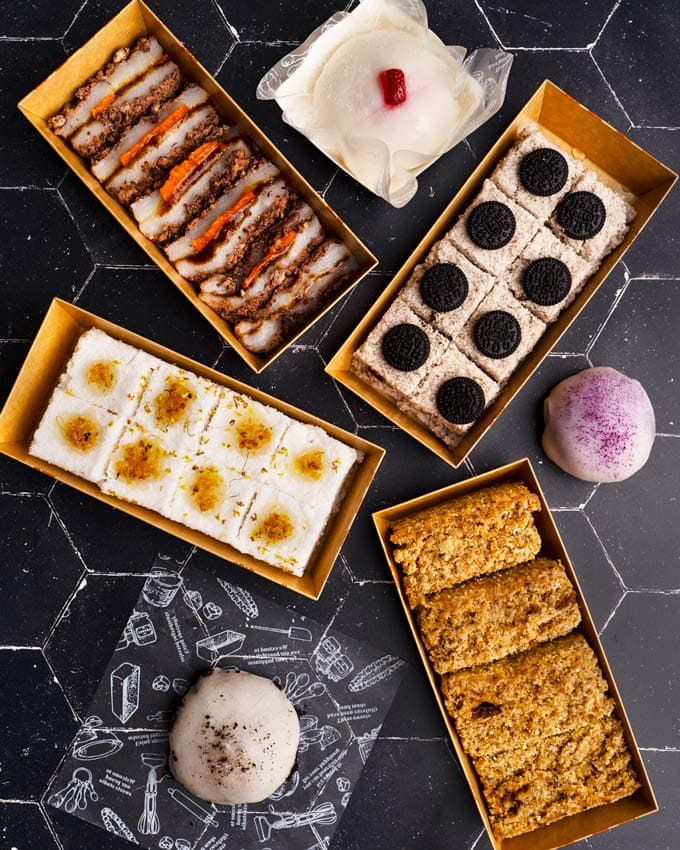 Founded in 2011 in Shanghai, Nam Dae Moon specializes in traditional steamed Korean rice cakes known as tteok.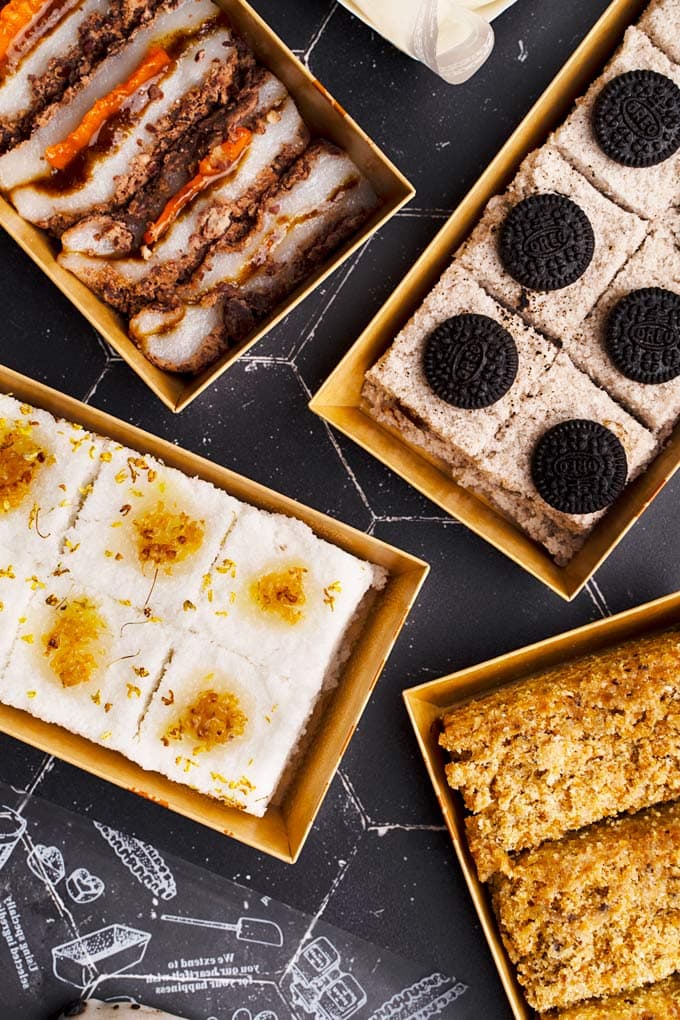 The hand-made Korean-style rice cakes are cut into small pieces after the dough is rolled out.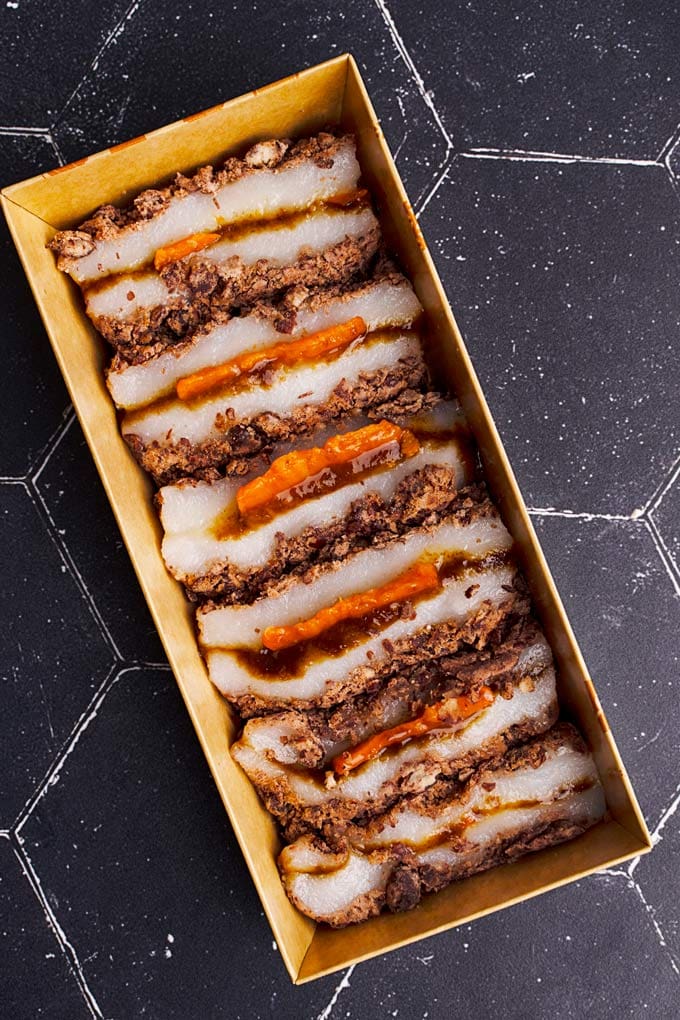 Nam Dae Moon also specializes in premium daifuku – mochi pastries filled with fresh fruits or other novelty fillings.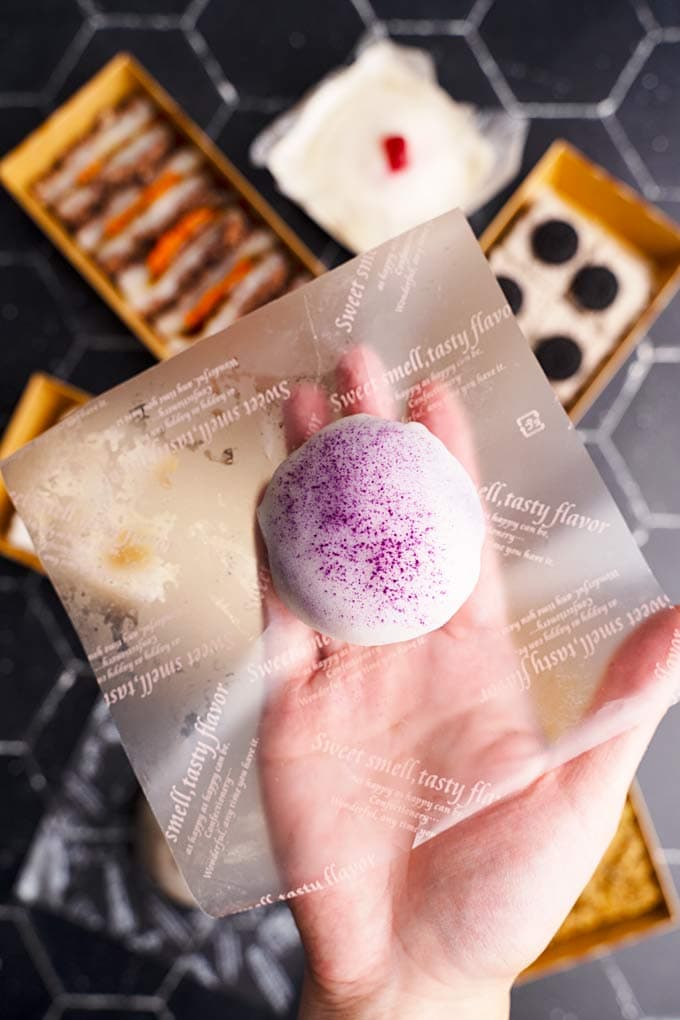 The founder of the brand, who is Korean-Chinese, uses his family recipes for healthy, chewy Korean rice cakes that are low in sugar.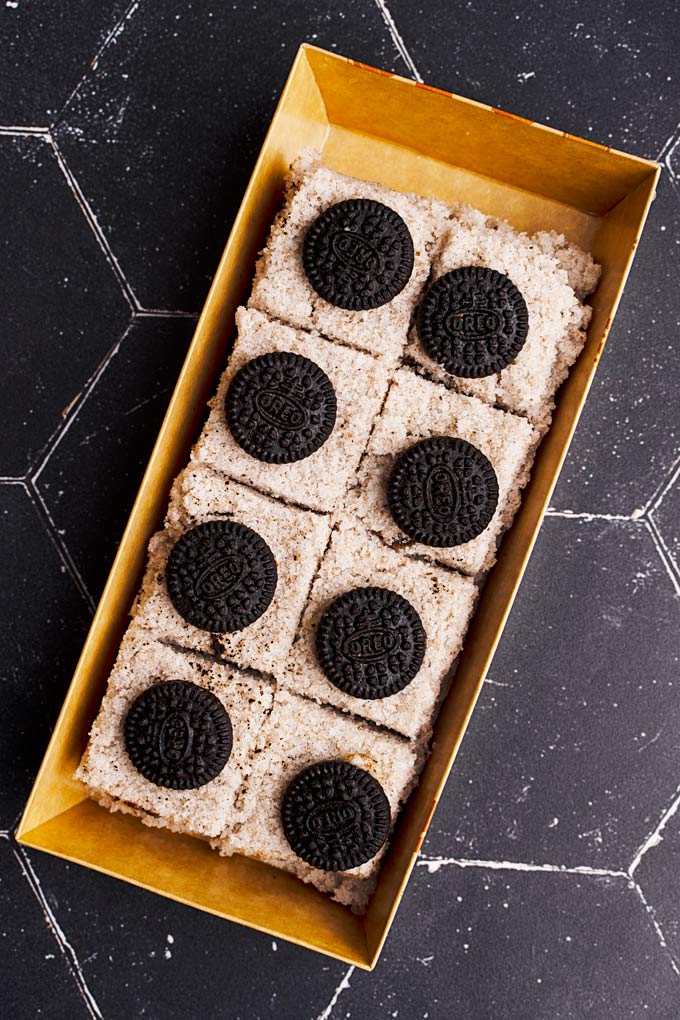 For freshness and quality, everything is steamed in-house throughout the day to ensure the texture is up to the top standards of traditional Korean rice cakes.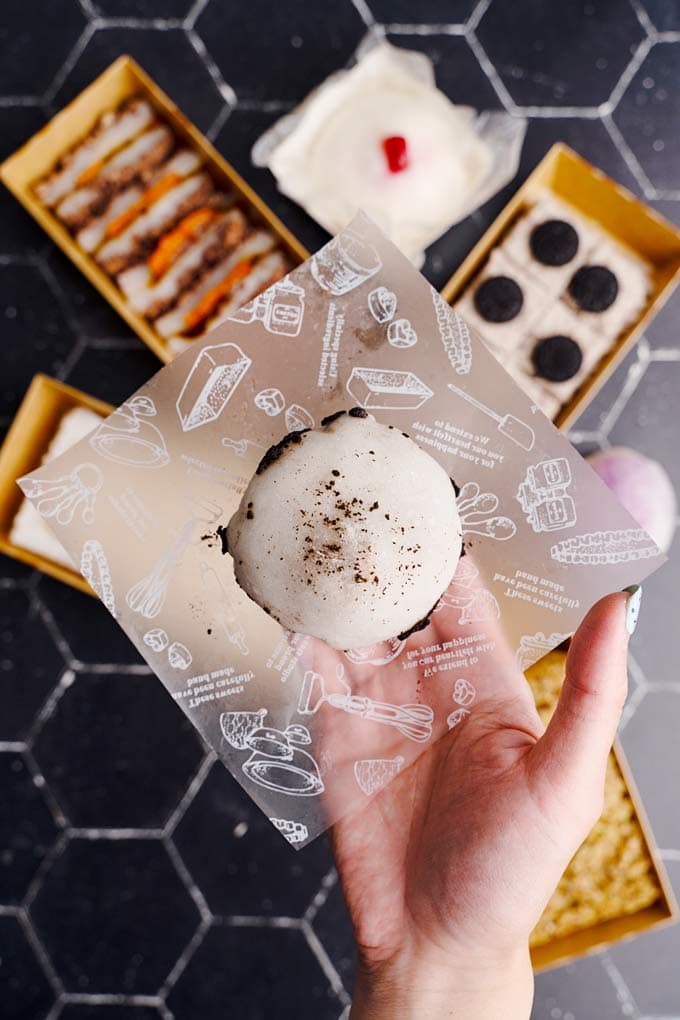 On the menu are:
Redbean Glutinous Rice Cake
Blackbean Glutinous Rice Cake
Sesame Glutinous Rice Cake
Soybean Glutinous Rice Cake
Oreo Chocolate Lava Rice Cake
Osmanthus Rice Cake
Chestnut and Date Rice Cake
Pumpkin Rice Cake
Black Kerneled Rice Cake
Durian Mochi
Mango Mochi
Milky Banana Mochi
Strawberry Mochi
Salted Oreo Cream with Ferrero Rocher Mochi
Purple Sweet Potato & Sweet Red Bean Mochi
Salty Egg Yolk & Dried Meat Floss Sweet Green Bean Mochi
Taro & Dried Meat Floss Mochi
Coconut Rice Cake with Nuts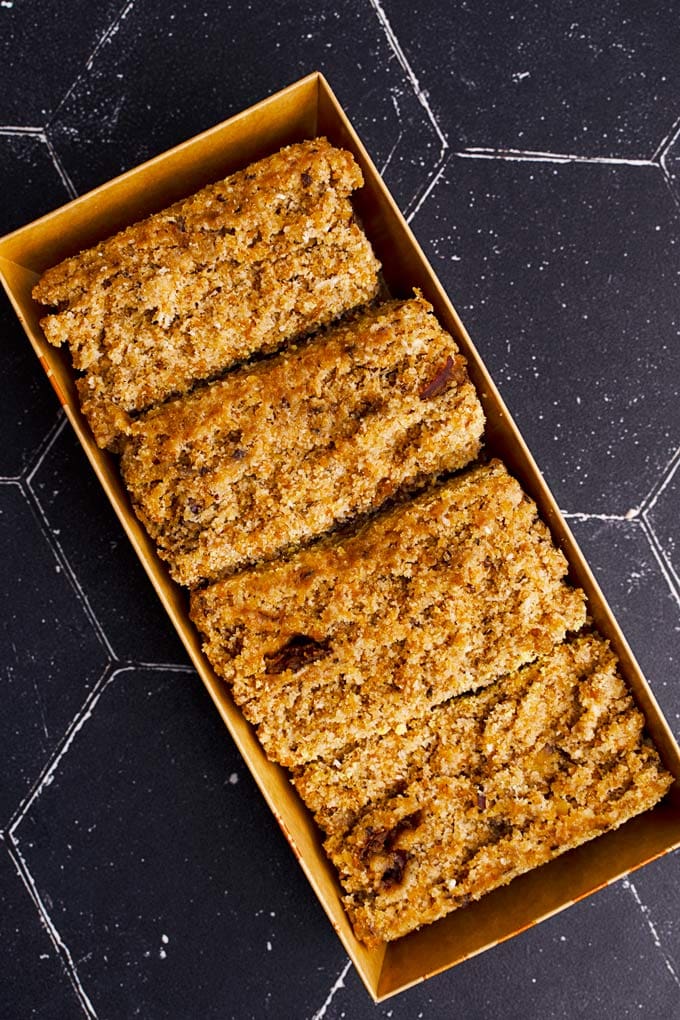 The popular options include the classic Red Bean Glutinous Rice Cake made with sweet potato puree and red bean, the aromatic Sesame Glutinous Rice Cake with dark nutty sesame glory, as well the more exotic Osmanthus Rice Cake with subtle but refreshing floral sweetness on the nose and the palate.
Mango, Banana, Strawberry, and Durian are among the most popular choices for daifukus, adding natural sweetness and tremendous flavours to the perfectly chewy snack.
I had the opportunity to preview their delicious treats and tried Redbean Glutinous Rice Cakem, Osmanthus Rice Cake, Chestnut and Date Rice Cake, Salted Oreo Cream with Ferrero Rocher Mochi, Purple Sweet Potato & Sweet Red Bean Mochi, Strawberry Mochi. The photos throughout this post are taken by me of the items I received.
My favourites were the Osmanthus Rice Cake (a classic!) and the Salted Oreo Cream with Ferrero Rocher Mochi but everything was very tasty.
Richmond Location
Located at 2132 – 3779 Sexsmith Road, this is the brand's first BC location, in addition to three other locations in Toronto. The brand has over 300 stores in China.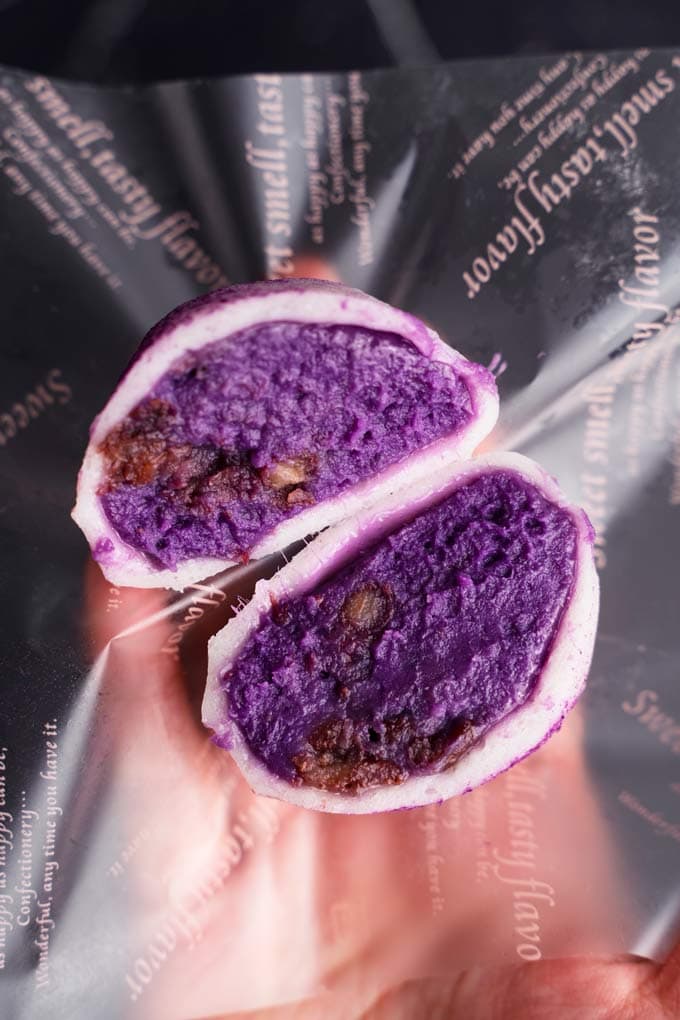 The Richmond location is celebrating their soft opening on April 24, 2021 at 12 PM.
The brand plans to expand in BC in the near future.