Last week when I was visited Salt Spring Island, I had the most delicious sweet and savoury galettes from Loves Galettes at the Salt Spring Island Tuesday Market.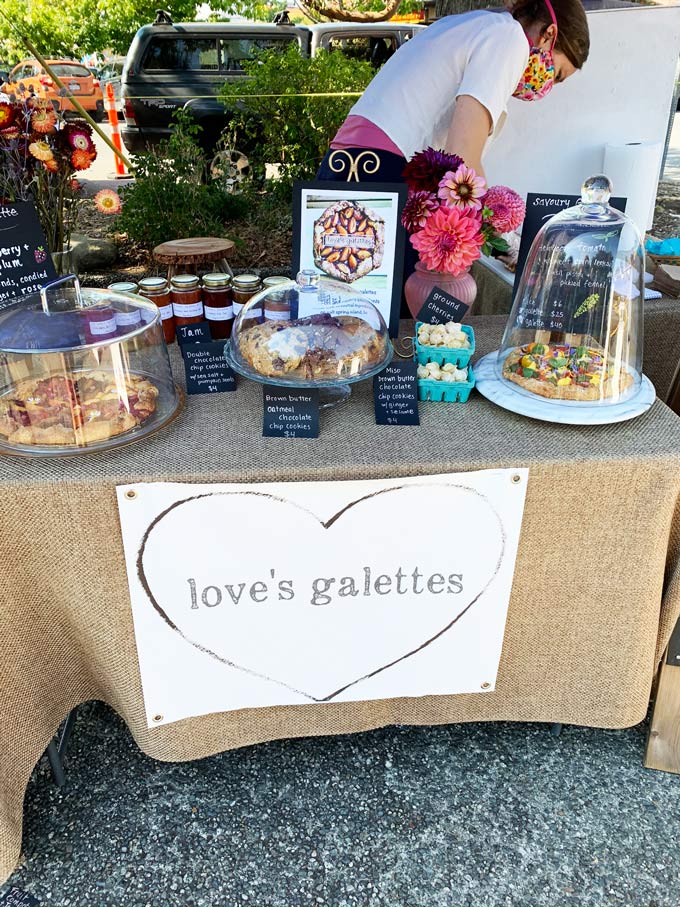 The galettes are made by hand with high quality ingredients including organic BC grown flour, 100% grass-fed butter, organic nuts & sugar, and seasonal fruits and vegetables grown by producers on Salt Spring Island.
The savoury galette with heirloom tomatoes with sweet corn leeks, basil pistou and pickled fennel was so good.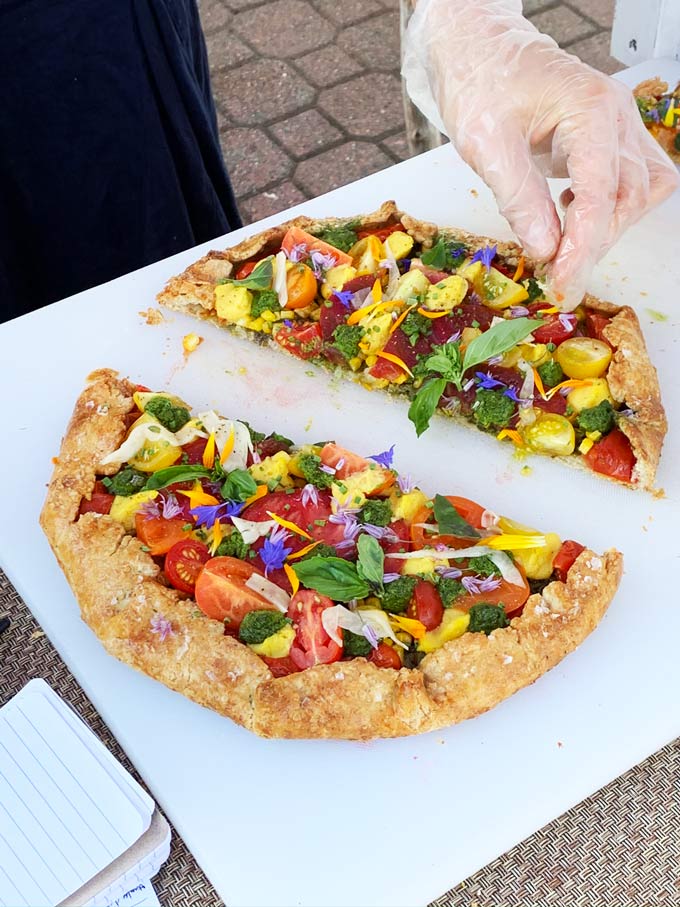 I also loved the peach and nectarine with blackberries sweet galette.  All the ingredients tasted oh-so-fresh.  And the nutty flaky rye black barley crust was insanely delicious.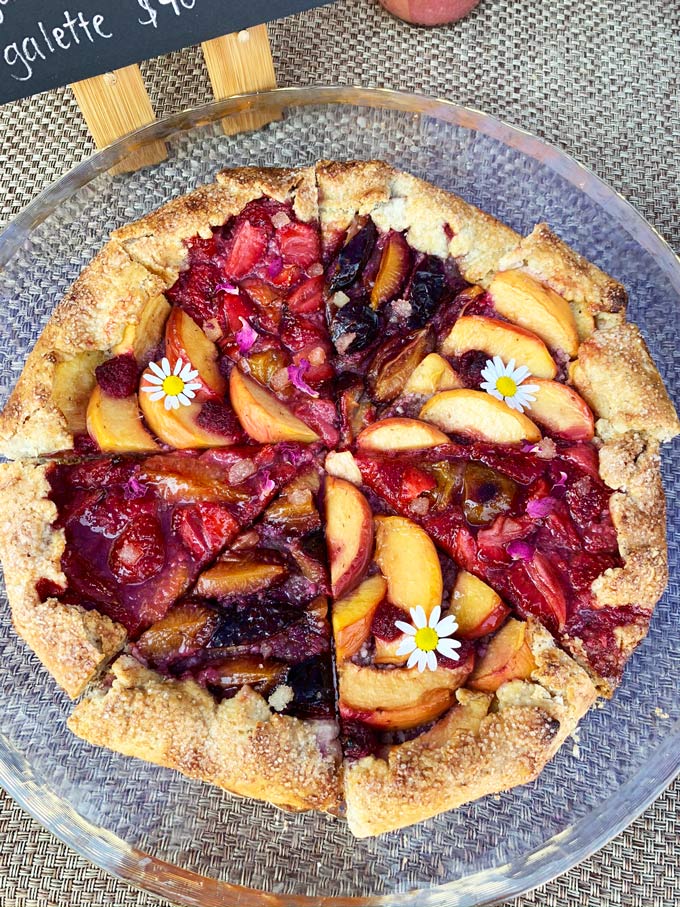 Loves Galettes also makes three varieties of chocolate chip cookies made with organic ingredients – BC grown flour, grass-fed butter, local pasture raised eggs, fair trade chocolate and organic nuts.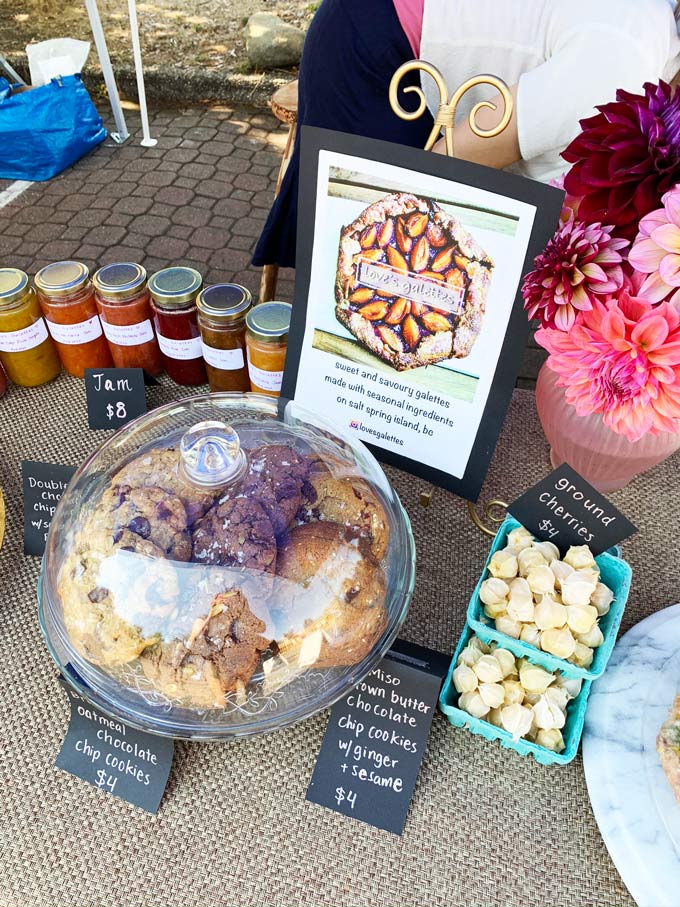 You can find Loves Galettes at the North end of the Salt Spring Tuesday market.