This holiday season, Lady M is offering a special Winter Dreams Advent Calendar.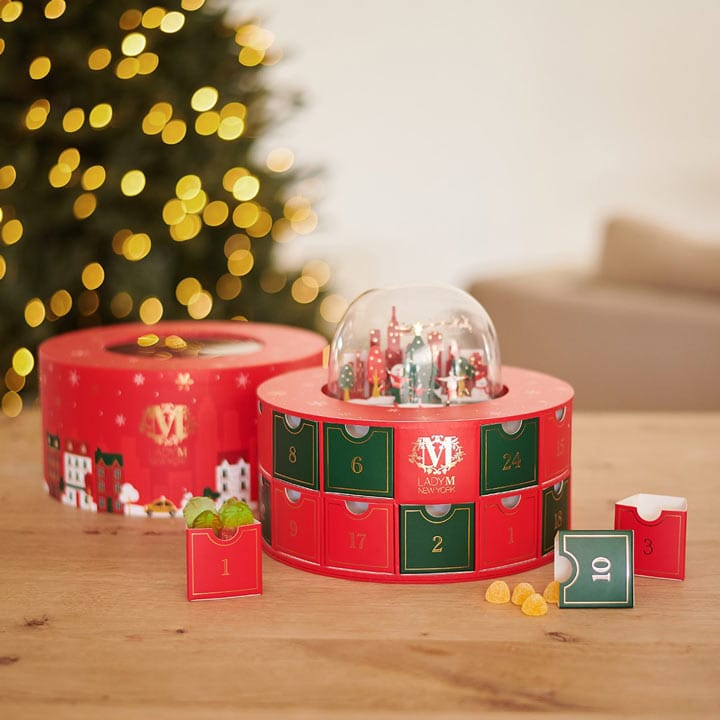 This Lady M Christmas 2020 offering features an interactive snow globe that showcases a winter wonderland cityscape of New York City, home to Lady M.
Santa and his reindeers flying over the Big City as well as festive ice skaters and snowmen bring this cityscape to life.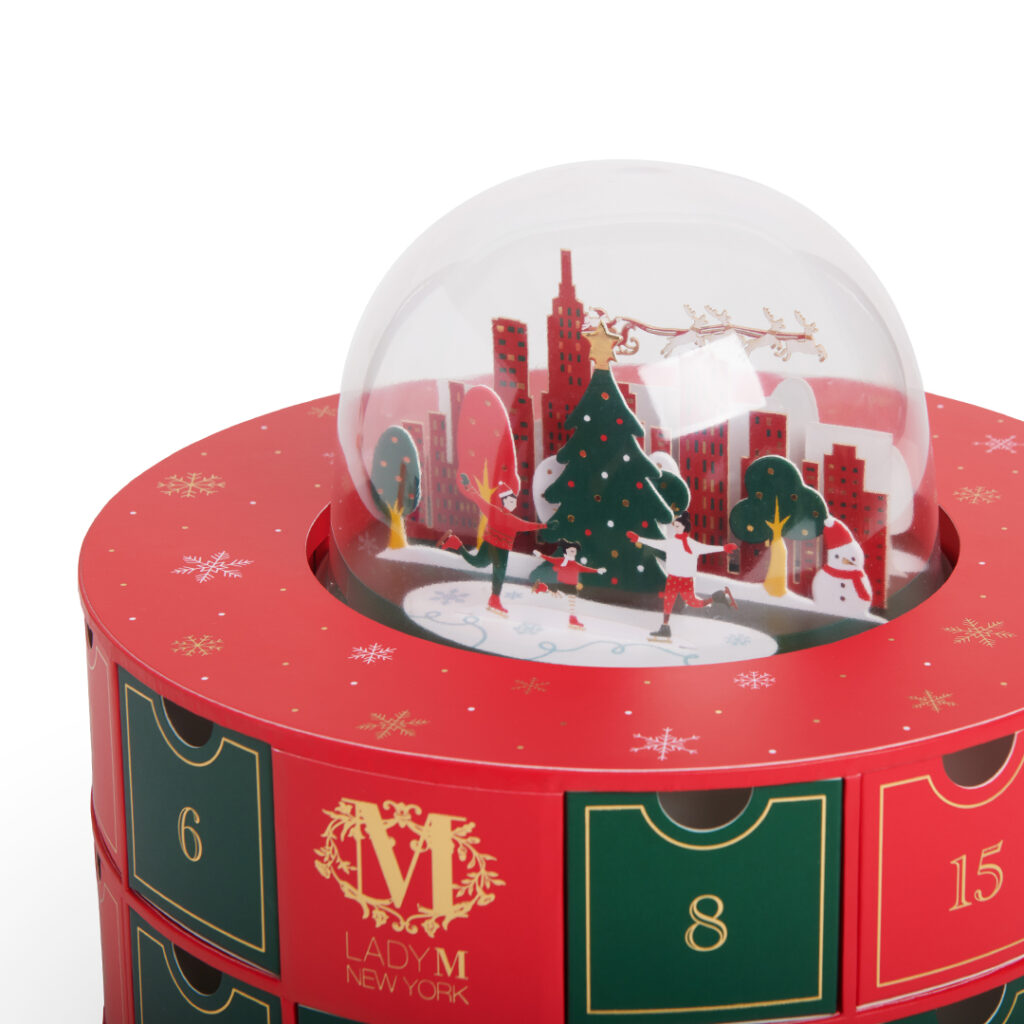 The Advent Calendar features red and green drawers with gold foil which holds 12 unique gummies and chocolates from the Lady M Bon Bon collection inspired by popular flavours of Lady M cakes.
From Sparkling Teddy Bears to Chocolate Cookie Puffs, each confection is individually wrapped with care.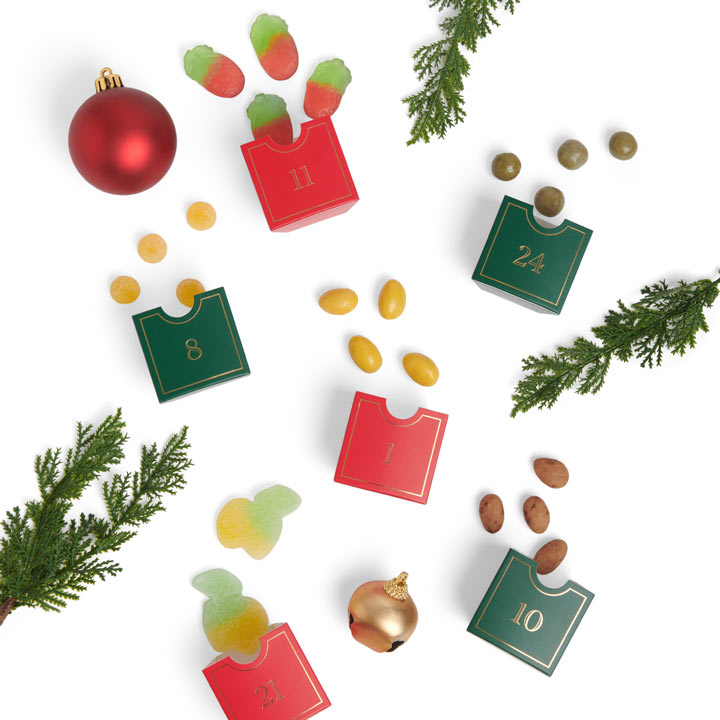 Each Limited Edition Advent Calendar comes packaged with a custom Lady M shopping bag with a matching greeting card and envelope.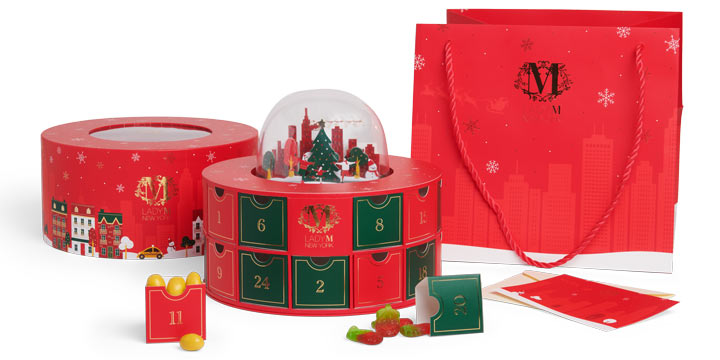 The Lady M Christmas 2020 Winter Dreams Advent Calendar is available online on Lady M Canada.
To learn more about how to order from Lady M Canada, visit my guide.