Whistler Cornucopia Returns Nov 9 – 19, 2017
November 9, 2017

-

November 19, 2017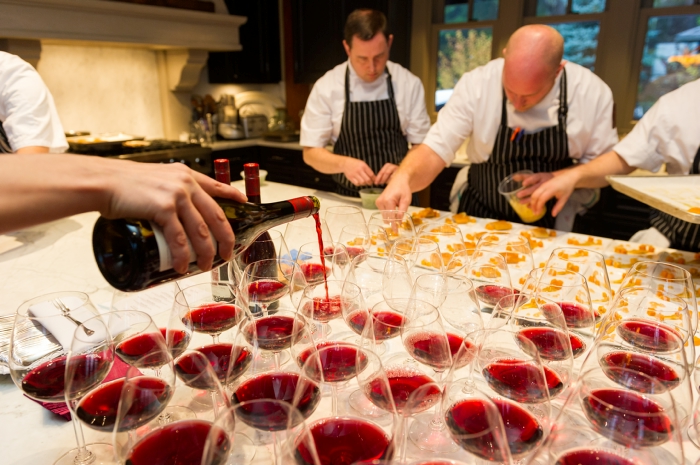 Cornucopia presented by BlueShore Financial returns Nov 9 – 19 and is Whistler's food + drink celebration.  Now in its 21st year, the festival is eleven days of gourmet food, wines, spirits and craft beer include an exciting line up of talent, including mixologists, sommeliers, and renowned chefs in the food and drink industry.  Attracting more than 15,000 people to the resort – and catering to everyone from amateur enthusiasts to aficionados – the diverse program offers educational seminars, wine tasting, elaborate dinners, late-night events and the health and wellness series Nourish.  Held on the cusp of the ski season opening in beautiful Whistler, British Columbia; Cornucopia was designed to showcase and support the local food and drink industry.
The festival will offer food and drink tastings, intimate wine dinners, educational and entertaining luncheons, craft beer celebrations, spirited parties and over 35 seminars.  The festival's name implies abundance and there really is something for everyone including Chef's Table Luncheon and Cornucopia signature tastings – The Picnic, Crush Grand Tasting, Cellar Door, House Party, Poured, House Party, With a Twist and House Party.
Cornucopia is committed to giving back to the community. Through various fundraising events that take place over the course of the 11-day festival, an average of $35,000 per year is raised and donated to the partner charity –Cornucopia has raised over $500,000 over the years for community initiatives.  Festival organizers are pleased to name Whistler Public Library and The Whistler Writing Society as the joint 2017 charity recipients.
Visit www.whistlercornucopia.com for event schedule, news and ticket information.