Grocery & Specialty Food West Show 2017
March 20, 2017

-

March 21, 2017
On your next grocery store trip, you might just see salmon bacon or instant 3-minute shampoo.  These are some of the trending innovations featured at last year's Grocery & Specialty Food West (GSFW) conference and exhibition in Vancouver.
The GSFW show returns on March 20 – 21 at Vancouver Convention Centre East.   This year's show is expected to attract more than 180 exhibitors and 2,400 attendees from across Canada, who have come to network, identify new business opportunities, and gain insight on this thriving business that influences household decisions each day.  As a fast-paced industry valued at $100-billion, grocery stakeholders, including consumers, are always on the search for the latest innovation that integrates modernization, efficiency and convenience.
To highlight the importance and growth of grocery innovation, the New Product Showcase will feature some of the hottest production and manufacturing trends within the grocery industry.  A  panel of industry thought leaders will select the Top 10  Most Innovative Products.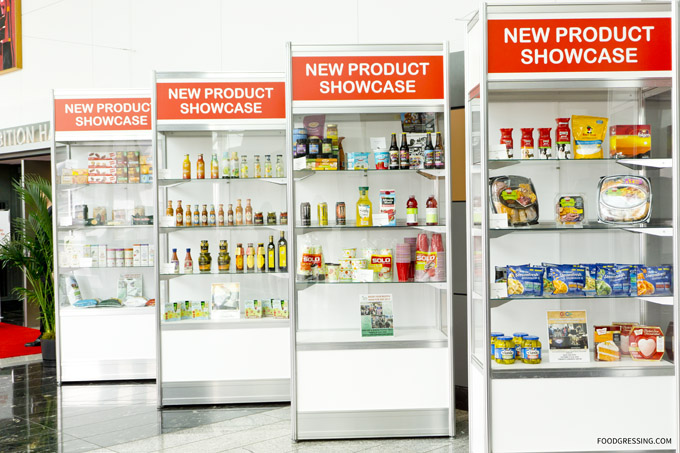 Top 5 Reasons to Attend Grocery & Specialty Food West 2017
Grocery focused. GSFW is the only grocery and specialty food show in Western Canada. Last year more than 2,500 key grocery stakeholders attended the show.
Business opportunities. This show is the only exhibition dedicated to serving the growing multi-billion dollar grocery industry. Categories include fresh, frozen and refrigerated foods, snacks, beverages, ethnic specialties, and gourmet lines.
Networking. It's also a must-attend event for food producers, manufacturers to network with key western Canadian retailers to further enhance their position in the market place as well as to expand into Western Canada.
Education. Morning conference sessions, engaging workshops and live trade floor listen and learn sessions for grocers and manufacturers provide effective ways to show and sell more effectively.
TREND SPOTTING. Discover the latest trends, innovations and growing product categories on the 55,000-sq.-ft. trade floor where there are close to 300 booths and 170 exhibitors showcase their products.