2018 Korean Culinary Competition: June 14 at VCC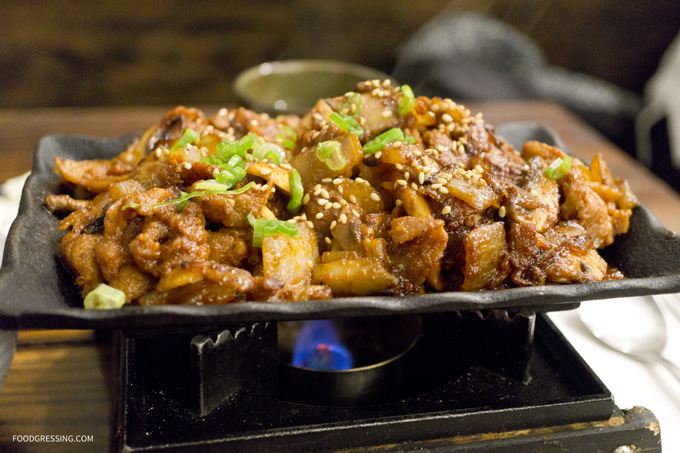 If you love making Korean dishes, you might just want to take on a challenge by joining the 2018 Korean Culinary Competition.  This competition is hosted by the Consulate General of The Republic of Korea and Vancouver Community College and takes place on June 14 at VCC.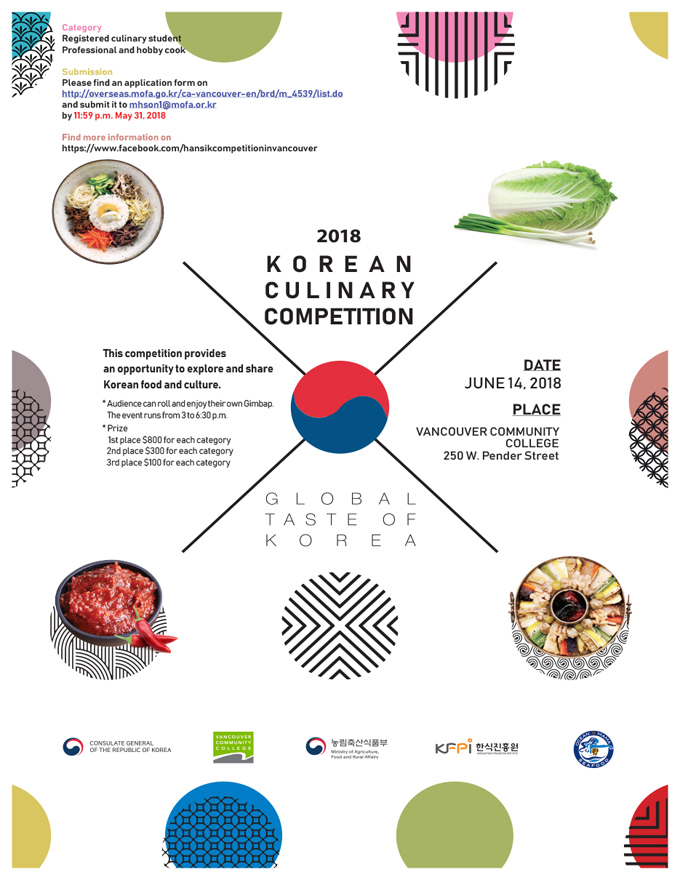 During the competition, twelve contestants will be divided into two groups: amateurs and professionals.  Contestants will be expected to arrive at the venue at least two hours prior to the event.  Ingredients will be provided but the contestants will have to bring their own kitchen knives.  You can find the application form here: http://overseas.mofa.go.kr/ca-vancouver-en/brd/m_4539/list.do.  The deadline is 23:59 PST on May 31, 2018.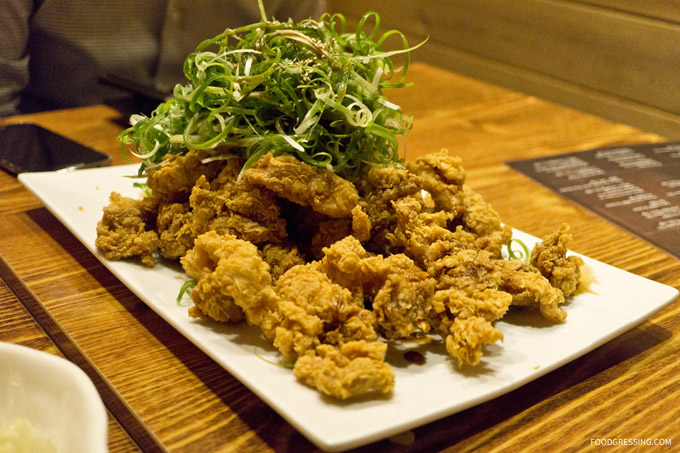 Prizes for each category include $800 for 1st place, $300 for second place, and $100 for third place.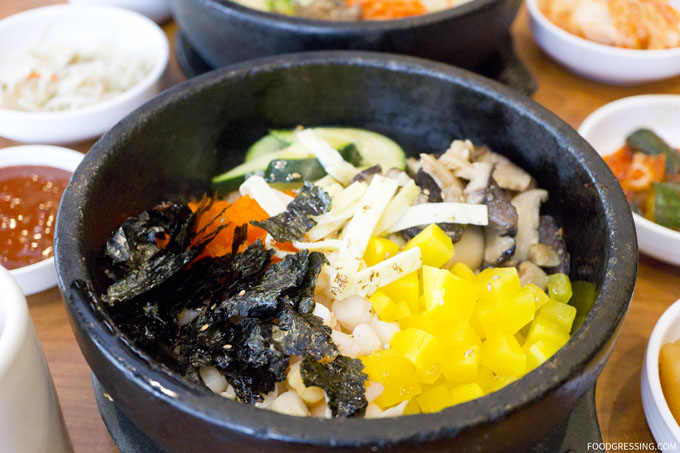 Admission for the general audience is free and the audience can enjoy making Gimbap (Kimbap, Korean sushi roll) on their own from 3:30 p.m.  Get your tickets here.