2017 Honda Celebration of Light Ticketed Venues
July 29, 2017 @ 6:30 pm

-

11:30 pm

PDT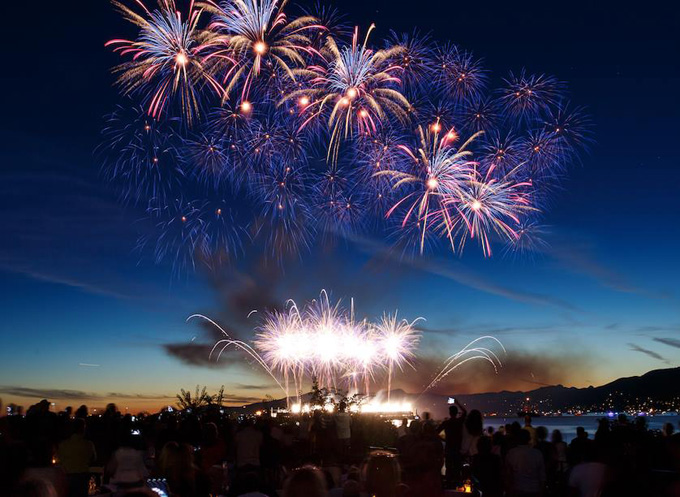 If you're looking to beat the crowds at the upcoming 2017 Honda Celebration of Light, you must just want to head to one of the three separate ticketed venues.  These venues allowing festivalgoers to arrive on their own time, avoid the crowds and enjoy delicious food and drink whilst enjoying the amazing fireworks displays in stunning English Bay.  This year, you can experience the fireworks from Concord Lounge at the Inukshuk, The Keg Lounge and the YVR Observation Deck.
Concord Lounge at the Inukshuk
The Concord Lounge at the Inukshuk offers guests a laid-back environment and is perfect for those looking for a comfortable evening with a spectacular view.  Regular priced tickets start at $169 and include a hot and cold buffet as well as two complimentary cocktails. The Concord Lounge has the closest view of the water and provides the perfect atmosphere to chat with friends or network with colleagues.
The Keg Lounge
The Keg Lounge, located on the Bathhouse Roof in English Bay, is the most popular choice for experiencing the Honda Celebration of Light like a VIP. Food, beer and wine from The Keg Steakhouse + Bar accompanied by live music in a social setting creates an electric atmosphere for watching the show. Regular priced tickets start at $179 and include two complimentary beverages as well as complimentary Hors D'oeuvres and a grill station. The Keg Lounge is 19+.
YVR Observation Deck
The YVR Observation Deck is the best spot for families to watch the fireworks comfortably, while enjoying a fun, all-ages environment. Regular priced tickets for $49 offer bleacher-style seating and access to a cash bar and close access to food service. Reserved seating and background music, including a simulcast of the fireworks soundtrack can all be found at the YVR Observation Deck.
Each of the three areas features dedicated washroom facilities for guests.  The ticketed venues all open at 6:30 PM and run until the end of the fireworks show each night (July 29th, August 2nd, August 5th).  The featured countries this year are Japan (Saturday July 29), UK (Wednesday August 2), and Canada (Saturday August 5).  For those who require complimentary wheelchair accessible seating, please call: 604-252-3700.
Limited early bird pricing is still available for the Keg Lounge and the Concord Lounge at the Inukshuk, so be sure to purchase yours soon!  For more information and to purchase tickets visit www.HondaCelebrationofLight.com.
Follow on Twitter and Instagram @CelebOfLight using the hashtag: #Celeboflight and like on Facebook @CelebrationOfLight