A summer-time version of the Dine Out Vancouver Festival, Dine OutSide, is taking place August 21 – September 21, 2020.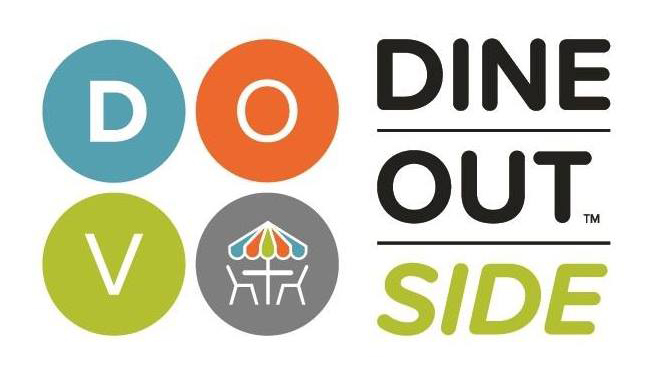 Participating Restaurants & Menus
In addition to expanded patio dining, participating dining establishments will offer either prix fixe menus at $15, $25, $35 or $45 price points, special promotional offers or take-outside and picnic packs for those who want to take in the great urban outdoors.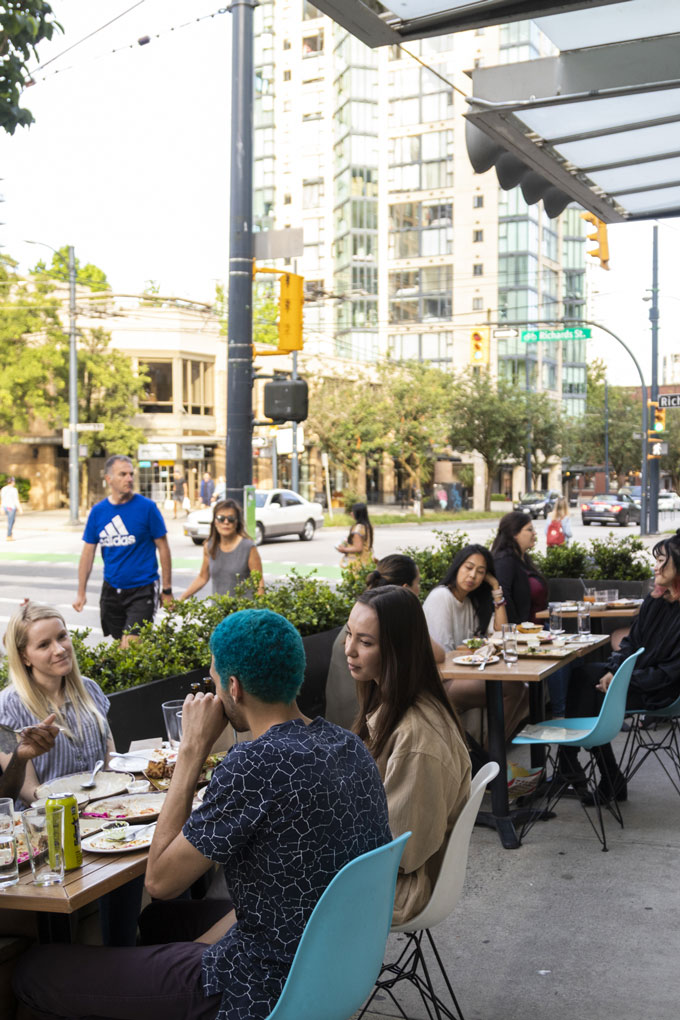 Participating restaurants are:
1931 Gallery Bistro
The Acorn
Afghan Horsemen Restaurant
Al Porto Ristorante
Ampersand Bistro & Bar
The Arbor
ARC
Bambo Cafe & Deli
Banana Leaf Kits
Banana Leaf Broadway
Banana Leaf Davie
Banana Leaf Denman
Banana Leaf Robson
Banter Room
BeetBox
Bells & Whistles
Beside Forage
Bibo Pizzeria
Bistro Sakana
Blenz Yaletown
Bogart's Bar & Restaurant
Bombay Kitchen & Bar
Boulevard Kitchen & Oyster Bar
Bread and Butter Cafe
Brewhall
Brix & Mortar
Browns Main Street
Browns QW Theatre
Brunch
Bufala Kerrisdale
Burdock & Co
Burgoo Downtown
Burgoo Kits
Burgoo Main Street
Burgoo Point Grey
Cafe One
Cazba
Chamber
Chancho
Chi Vegan
Chickpea
Chimec
Colony Main
Davie Dosa Company
DD Mau
De Dutch Convention Centre
Di Beppe
The Yaletown Distillery Bar + Kitchen
Dockside
Earls Yaletown
Espana
Fable Diner
Fable Kitchen
Fanny Bay Oyster Bar
Forage
Frankie's Italian Kitchen & Bar
French Table
Freshbowl Yaletown
Giovane Cafe
Glowbal
Gramercy Grill
Grand Chinese Yaletown Restaurant
Gurkha Himalayan Kitchen
Gyoza Bar
Hawksworth
Heritage Broadway
Honey Salt
Hydra
Ignite Pizzeria Gastown
Ignite Pizzeria Main Street
Italian Kitchen
Izakaya Gon's
J&G Fried Chicken
Jamjar Canteen
Jules Bistro
Kind Cafe
Koerner's Pub
L'Abattoir
La Belle Patate
La Cantina
Lot185 Cafe + Wine Bar
Lucky Taco
Mahony & Sons Burrard Landing
Masa Japanese
Memphis Blues Commercial
Miku
Milssam Tacorea
Minami
Moxie's Davie
Nando's Davie
Nightingale
Nuba Gastown
Nuba Kits
Nuba Mount Pleasant
Nuba Yaletown
05 Rare Tea Bar
OEB
Old Beijing Roast Duck
The Old Spaghetti Factory
Ophelia
P2B Bistro & Bar
Pacific Yacht Charters
Pacific Smithe Street
Palate Kitchen
Paramount Fine Foods
Peckinpah
Pizzeria Grano
Planetary Burger
Poor Italian
Pourhouse
Prestons Restaurant + Lounge
Provence Marinaside
Robba Da Matti West End
Robba Da Mtti Yaletown
Rocky Mountain Flatbread Co. Kits
Rocky Mountain Flatbread Co. Main Street
Rodney's Oyster House
Rogue Kitchen & Wetbar Gastown
Rogue Kitchen & Wetbar Broadway
The Sandbar
Sciue' Italian Bakery Cafe
Shaughnessy Restaurant
Showcase Restaurant
Sophie's Cosmic Cafe
Sopra Sotto
Sprezzatura
Stanley Park Brewing Restaurant & Brewpub
Stanley's Bar & Grill
Steamworks Brewing Company
Storm Crow Alehouse
Sushi Maro
Sylvia Restaurant & Lounge
Tacofino Yaletown
Tap & Barrel Convention Centre
The Teahouse
The Flying Pig Gastown
The Flying Pig Olympic Village
The Flying Pig Yaletown
The Lions Pub at Terminal City Club
The Living Room
The Lobby Lounge and Rawbar
The Pawn Shop
The Portside Pub
The Rise Eatery
The Roost
The Yale Saloon
Tocador
Trattoria Kits
Tre Galli Gelato Cafe
Turf Kits
Uno Gelato Kits
Uno Gelato Convention Centre
Urban Sushi
Ocean Wise/Vancouver Aquarium
The Victor
Water St. Cafe
West Oak
Whiskey Six BBQ
Wildtale
Yaletown Brewing Co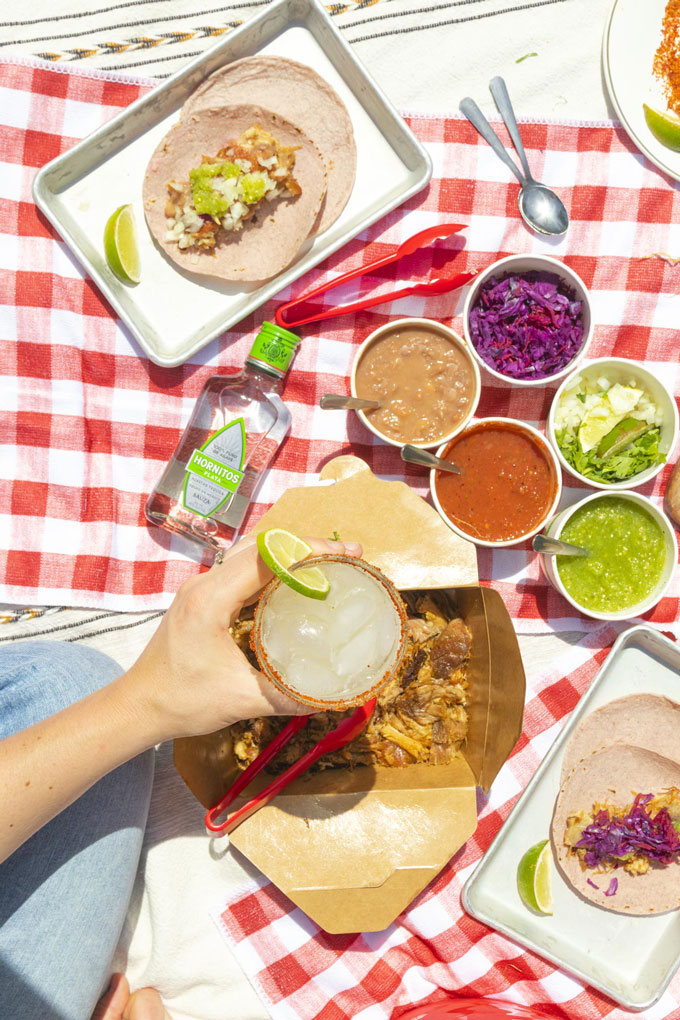 Pop-Up Plazas
Looking for a place to picnic? There are temporary pop-up plazas set up throughout the city for people to safely enjoy their meals outdoors while maintaining a safe distance from each other.
Dine OutSide Hotel Offers
Hotels will be debuting exclusive rates and experiences making it easy for dining enthusiasts to plan a gastronomic getaway.
Participating hotels include:
Blue Horizon Hotel
The Burrard
Carmana Plaza
Coast Coal Harbour Vancouver Hotel by APA
Delta Hotels Vancouver Downtown Suites
Exchange Hotel Vancouver
Executive Hotel Vintage Park
Fairmont Hotel Vancouver
Fairmont Pacific Rim
Fairmont Waterfront
Georgian Court Hotel
Granville Island Hotel
Hotel Belmont
Hotel Blu
Hyatt Regency Vancouver
JW Marriott Parq Vancouver
The Listel Hotel Vancdouver
Marriott Pinnacle Downtown
Pan Pacific Vancouver
Ramada by Wyndham Vancouver Downtown
Rosellen Suites at Stanley Park
St. Regis Hotel
The Sutton Place Hotel
Sylvia Hotel
Times Square Suites Hotel
The Westin Bayshore
Wedgewood Hotel & Spa
Diners can follow @DineOutVanFest on Instagram and Twitter and @DineOutVanFestival on Facebook for culinary inspiration. Follow along on #DineOutSideVancouver.