CoCo Fresh Tea & Juice has just launched a Fresh Taro iced drink series and running a 20% off promotion for the entire month of June.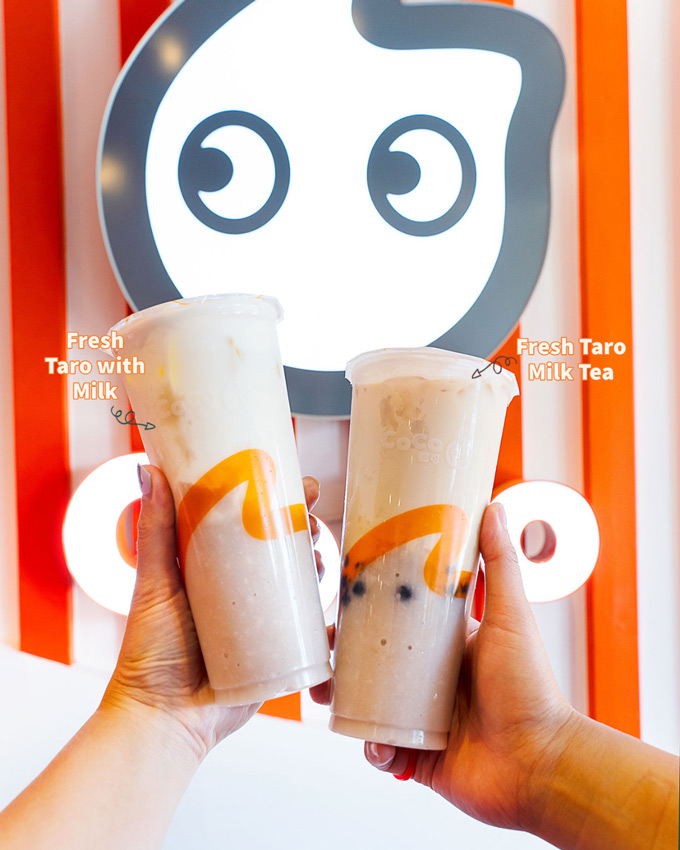 Disclosure: I was invited to a media tasting.
The Fresh Taro series includes the Fresh Taro Milk Tea ($6.20) and the Fresh Taro with Milk ($6.20) and features hand-mashed fresh Dajia taro imported from Taiwan.
The lusciously creamy texture of the freshly mashed taro is also known for its nutritious value, fortified with protein, minerals and vitamins, and a distinctive natural sweetness that everyone enjoys.
The hand smashed fresh taro paste is slightly sweetened and topped off with local quality fresh milk, and the beverages pairs well with pearls, taro balls, and yam balls.
I loved the drinks and would recommend them. The taro tasted really fresh! They were cut into small chunks which moved up the straw nicely.
---
You might also like Best Selling Coco Fresh Tea & Juice Drinks