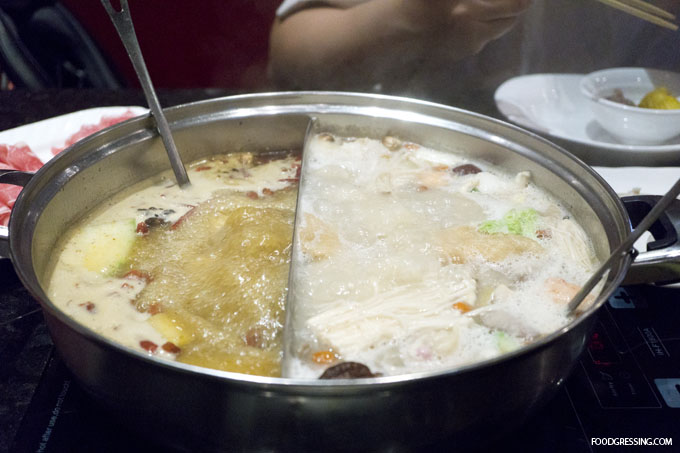 Going out for hot pot during the summer is normally not my first choice for dining out.  I would much rather prefer cold treats to cool off and stay refreshed.  However, I had bought a Groupon to Little Sheep  Mongolian  Hot Pot on West Broadway recently and noticed that it was expiring in a few weeks.  I decided to use my voucher recently and see if hot pot in the summer may actually be enjoyable.  Afterall, there are people living in hot parts of the world, like India, who eat hot and spicy foods year round.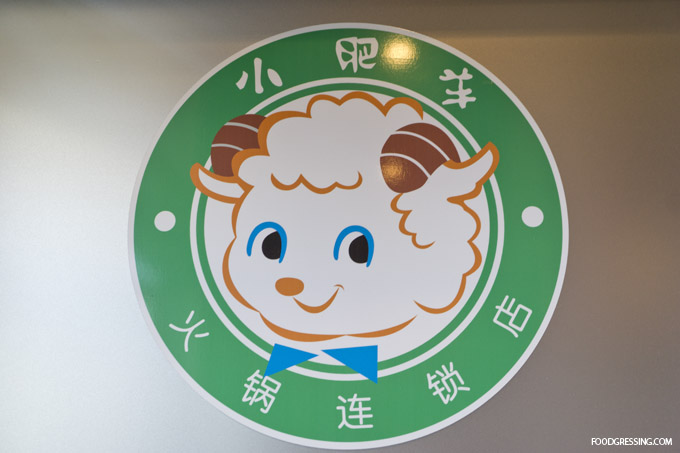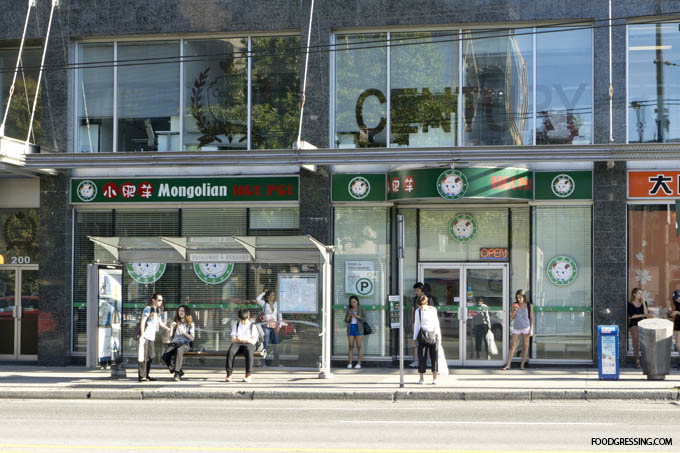 Little Sheep Mongolian Hot Pot Menu
Little Sheep Mongolian has both an à la carte menu and an all-you-can-eat (AYCE) menu.  I applied the Groupon, which was $11 for C$20 worth of food for two adults, towards the AYCE since it was a better deal.  The AYCE costs a regular price of $20.98 per adult plus $9.99 for the broth.  The Groupon essentially saved me the cost of the broth.  There is also a time limit of 1.5 hours.  The AYCE menu can be seen here.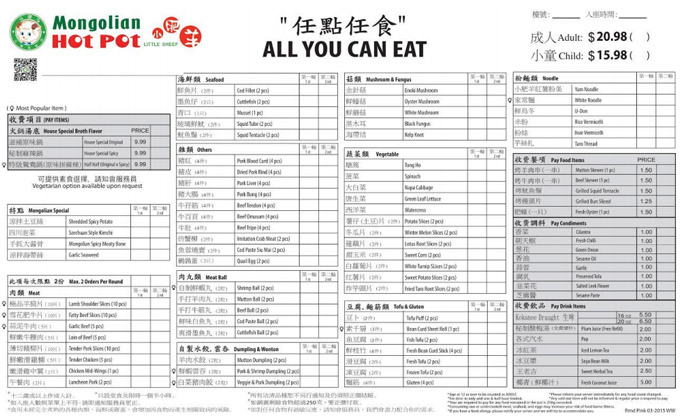 One thing that I would like to mention is that kids cost $15.98 for the AYCE.  I read a negative review on the restaurant's Yelp website, however, regarding a three-year old being charged that amount.  I don't think there are any three-year old that could eat $16 worth of AYCE.  If you read the fine print from the menu above, it says "Age at 12 or over to be counted as adult."  It does not mention anything about kids under 5 being free which is typical at restaurants.  I did not bring my toddler with me for this visit, but it certainly raises an issue of just how kid-friendly this restaurant is.
Keep it Cool
Little Sheep Mongolian's cozy and modern interior has wooden touches from the flooring and wall panels.  There are a mix of dining tables, booths and private rooms though the ones near the windows were taken by reservation.   We sat at a booth near the back of the restaurant since we did not make a reservation prior.  The restaurant was also pleasantly air conditioned.
What We Tried
Broth: half original and half spicy.  It was rich and flavourful but loaded with MSG.
Meat: lamb shoulder slices, fatty beef slices
Meat ball: shrimp, mutton, beef ball, cod paste ball, and cuttlefish ball
Dumplings: mutton dumpling, pork and shrimp dumpling, veggie and pork dumpling
Mushrooms/fungus: enoki, oyster, black fungus, and kelp knot
Vegetables: napa cabbage, winter melon slices
Tofu/gluten: fish tofu and gluten
Mongolian special: garlic seaweed.  It was good on its own without adding to the hot pot.
Little Sheep Mongolian Hot Pot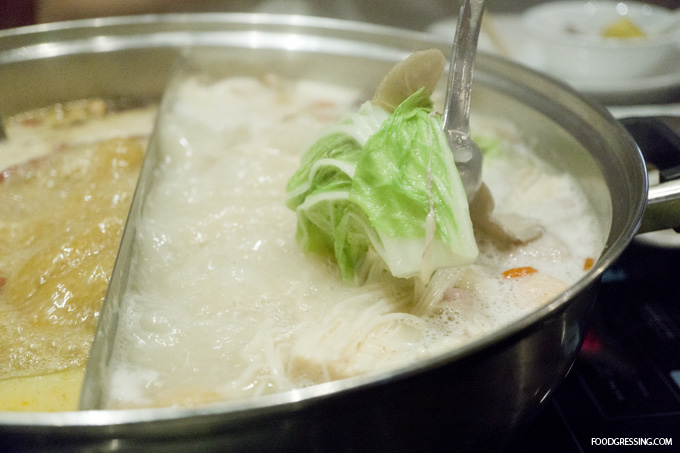 Service
The service was surprisingly good for a Chinese restaurant.  The servers were quick in regards to taking away the order sheet, removing used dishes, and processing the bill.  The servers appear to be Mandarin-speaking and communicating to them in English was just so-so.
Overall Impression
The overall experience at Little Sheep Mongolian was better than I expected.  The food was good particularly the fresh veggies though the flavourful broth was loaded with MSG.   Be prepared to drink a lot of water after the meal.  The Groupon deal only really saved me the cost of the broth as I paid close to $40 after tax and tip.  Service was very attentive and prompt but it was difficult at times to communicate to them in English.  The restaurant was nicely air conditioned.  It had been a while since I indulged in hot pot, and the experience was kind of *cool* even in the summer.  Rating: 3.5/5
Website: www.littlesheephotpot.com