With the name "Wu Fung Dessert," you'd probably be thinking that I was going to review a place serving waffles, shaved ice and bubble tea.  Surprisingly, that is not the case.  Wu Fung Dessert is actually more known for their delicious deep fried delights.  In fact, they're so good that you might just want to consider deep fried chicken wings as your new favourite dessert.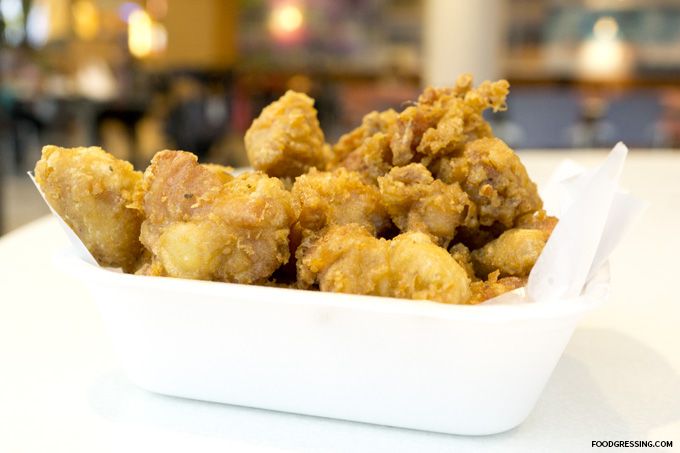 Wu Fung Dessert Menu
After attending Taste of Aberdeen a few weeks ago, I really started to reconsider the food possibilities from a food court.  In general, I don't eat at a food court.  If I *really* needed to eat a food court, I would usually go for the big chains like A&W and Subway where I would be familiar with the quality and taste.  Taste of Aberdeen did show me that there are some tasty food court eats.  Wu Fung Dessert was one of the vendors that stood out to me.
Wu Fung Dessert is most famous for their delicious deep fried eats, namely deep fried chicken wings.  Customers can treat themselves to chicken wings starting at $5.25 for 3 pieces.  They also have noodle/vermicelli/rice noodle bowls with a wide choice of ingredients including pork neck, pig blood, and marinade chicken wings.  These noodle bowls start at $5.75 for 2 items.  On their menu are also snacks like deep fried cuttle fish balls and deep fried intestines (for those who are adventurous eaters).  Hot and cold Asian drinks like Hong Kong Style milk tea and coffee are also available.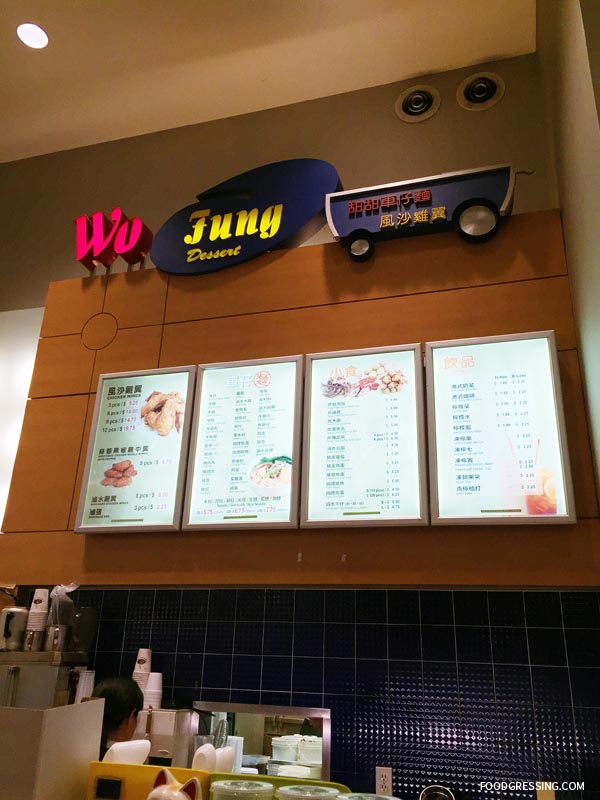 Some items are ready to be served in their hot display counter.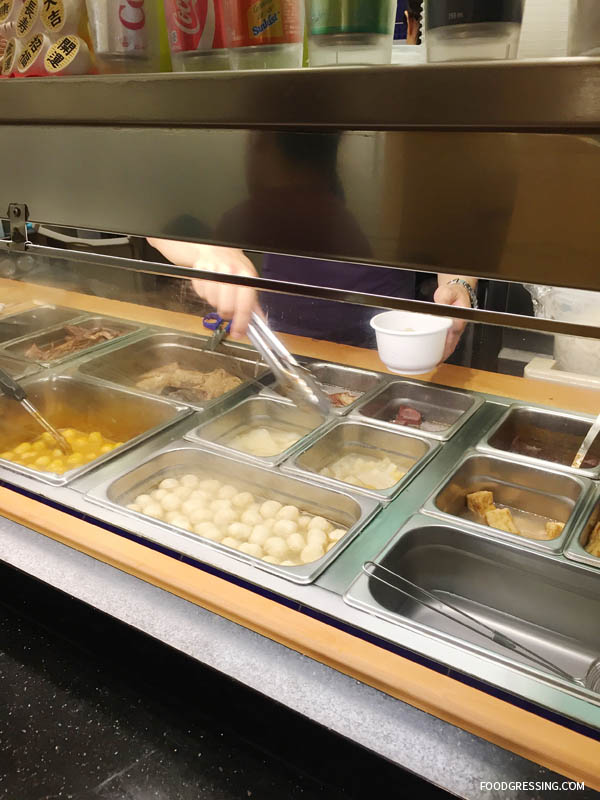 What I Tried
At the Taste of Aberdeen event, I tried the deep fried chicken wings and deep fried squid.  Fried to order, these two dishes were pipping hot when they arrived at our table.  The chicken wings and squid were so deliciously crispy on the outside with the right amount of batter.  I admit, they were a tad greasy but still really good for some comfort eats.  The chicken meat came off the bone easily and the meat was very juicy.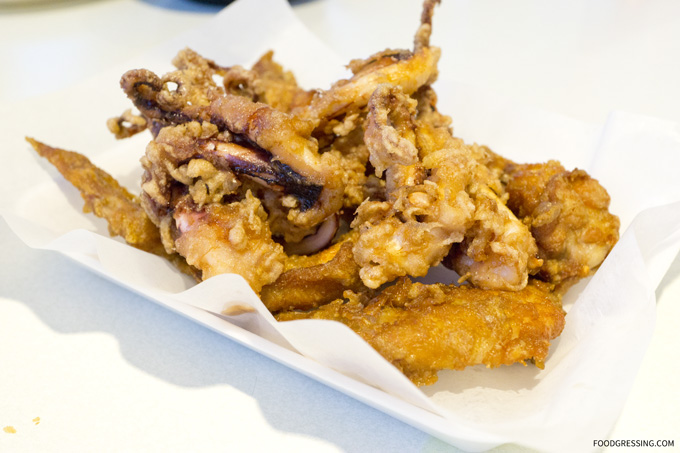 On a recent revisit, I bought an order of deep fried chicken knee ($6).  It was just like what I had tried at Taste of Aberdeen – hot and crispy.  This time, the dish packed some crunch (literally) from the cartilage.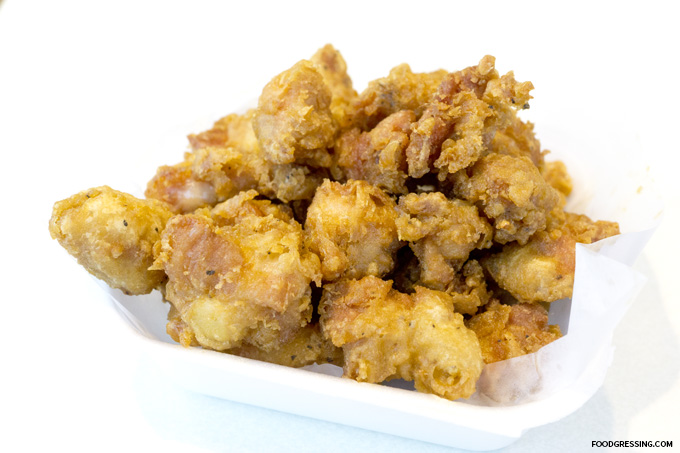 Overall Impression of Wu Fung Dessert
Wu Fung Dessert doesn't have your typical Asian desserts but they certainly serve up some tasty deep fried eats.  Next time you're in the mood for some comfort food, you might consider popping into Aberdeen Food Court for some Wu Fung Deep-Fried goodness.  The deep fried goodies are hot, crispy and a bit greasy, but sometimes that's just what we need to feel satisfied.  Rating: 4/5