Canada Day 2021 is synonymous with a day of fun, food, and fireworks. It's also the perfect time to learn about Canada's history and what brings us all together as Canadians.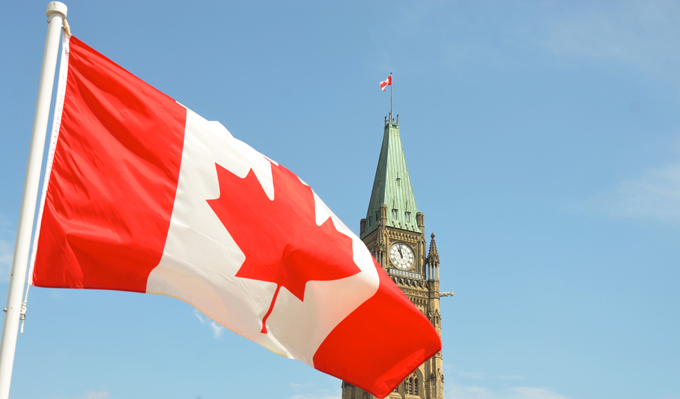 Whether you want to learn more about how Canada Day 2021 became a holiday or just want to brainstorm food for Canada Day, check out more below.
Canada Day 2021 History
Even though Canada is a relatively young country, the story of how it became the holiday we know and love today is far from straightforward.
It all started on July 1st, 1867, when the British North America Act (which is now referred to as the Constitution Act of 1867) declared Canada an independent nation, free of British rule.
Previously, what's now known as Canada wasn't a country, but rather a collection of territories under the British monarchy. But July 1st wasn't a holiday yet.
The next year, on June 20th, 1868, the Governor-General signed a proclamation, essentially declaring that July 1st should be a day of celebration every year to commemorate the newly-declared country.
However, it still wasn't technically a holiday.
What does Canada Day celebrate?
Canada Day has been celebrated every year on July 1st which is the anniversary of Canada being declared an independent country, free from British rule.
Canada Day meaning
It is a day for Canadians to celebrate everything that it means to be a Canadian.
It's also a time to show pride in the country's history, culture, and in the achievements of prominent Canadians.
Is Canada Day a stat holiday?
Later, in 1879, a federal law was finally passed to make July 1st a statutory holiday.
If you are wondering what day do we get off for Canada Day, that would be July 1st.
At the time, it was called the "anniversary of Confederation." The name was later changed to "Dominion Day."
It wasn't until October 27th of 1982, over a full century later, that Dominion Day's name was changed to "Canada Day."
Is Canada Day a long weekend in 2021?
In 2021, Canada Day will be celebrated on Thursday, July 1st.
What happens when Canada Day is on a Thursday? Some people take personal time off either the Friday or Monday of the weekend to make it a four day weekend.
How old is Canada this year 2021?
Canada turned 154 years old in 2021. That is, the 154th anniversary of the Constitution Act of 1867 (see above) which established Canada as a country. Canada physically is much older than that!
Typical Canada Day Events and Activities
Canada Day celebrations vary by province, but just about every major city from coast to coast throws some kind of celebration.
Festivals
You'll probably be able to find a festival near you. Expect food vendors, outdoor fairs, parades, outdoor sports games (especially hockey, of course), and lots of people flying the Canadian flag.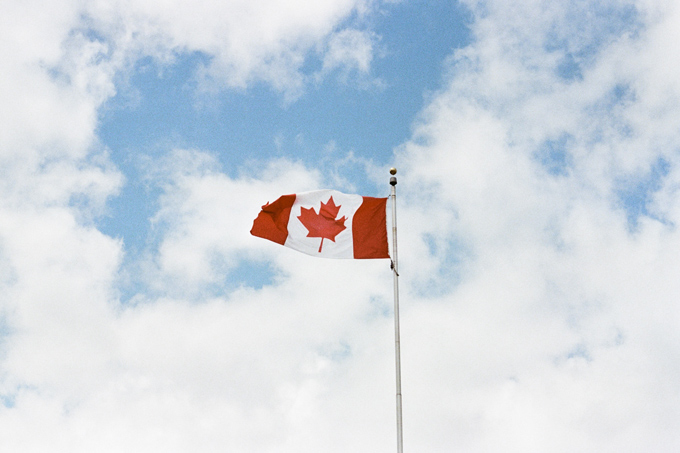 Smaller Family Celebrations
If attending a big festival isn't your thing, no sweat – Canada Day can absolutely be celebrated in style on a smaller scale.
People all over the country throw family barbecues, go on picnics, play impromptu games of pickup hockey, go boating, and spend the day with family.
Canada Day outfit ideas
Wear your best red and white ensemble to match the national flag!
Foods for Canada Day 2021
Canada Day is a big day for barbecuing – which should come as no surprise, since any summer day is a perfect day for a barbecue.
But if you're looking to fly your Canadian colors with a little more flair, you can't go wrong with a quintessentially Canadian dish like one of these: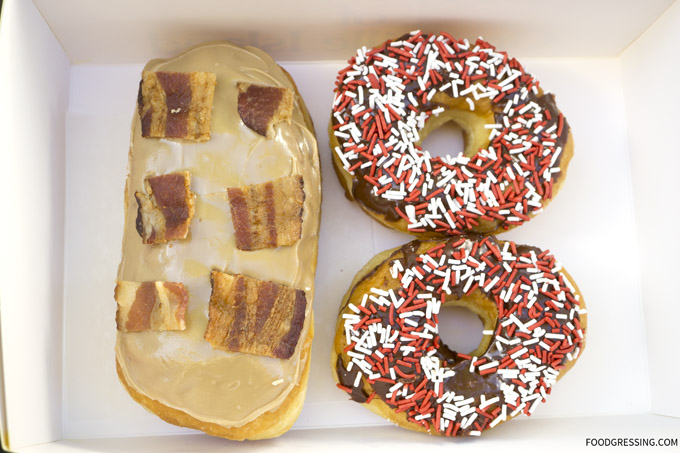 Poutine
Poutine is one of Canada's favorite dishes for a reason – it's delicious, and it's uniquely ours.
Head to your favorite poutinerie to enjoy the country's favorite indulgence.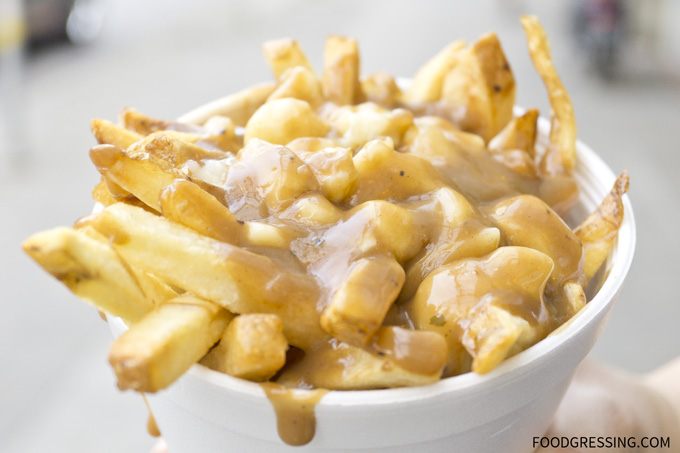 Or, if you're feeling brave and ambitious, try your hand at making your own at home. It's easier than you think!
Butter Tarts
Butter tarts are another Canadian favorite, and they have the added bonus of being lesser known outside of Canada.
They even have another Canadian favorite as an ingredient – maple syrup.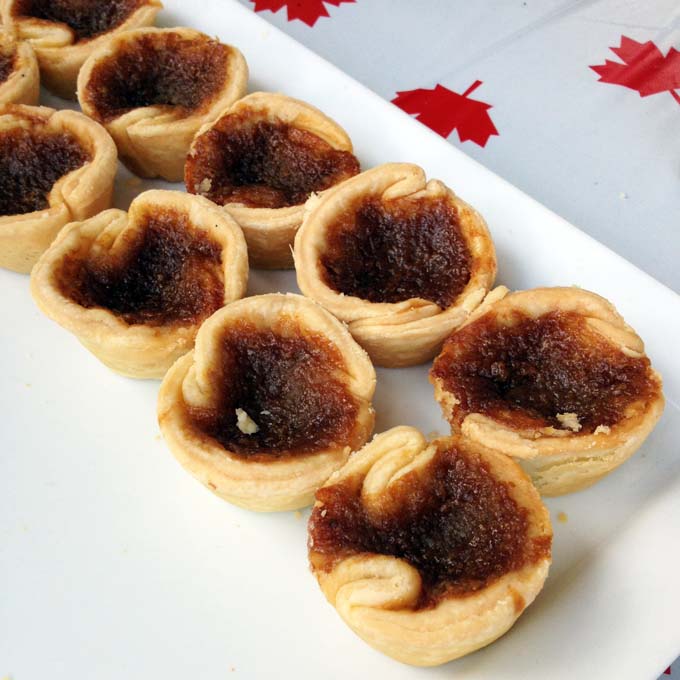 Kraft Dinner
Did you know Canadians eat more Kraft Dinner than even its American creators do? It's the single most purchased grocery item in Canada.
Which means it's technically Canada's most iconic national dish.
And even if you're planning on showing up to a barbecue, you can't go wrong with bringing a dish of Kraft Dinner as your offering to the party.
Tim Hortons
If your local Tim Hortons is open for the holiday, stop by and grab a cup of coffee and maple bar from Canada's favorite coffee spot.
Tim Hortons Cold Brew is a popular summer refresher as well as the Tims Real Fruit Quenchers.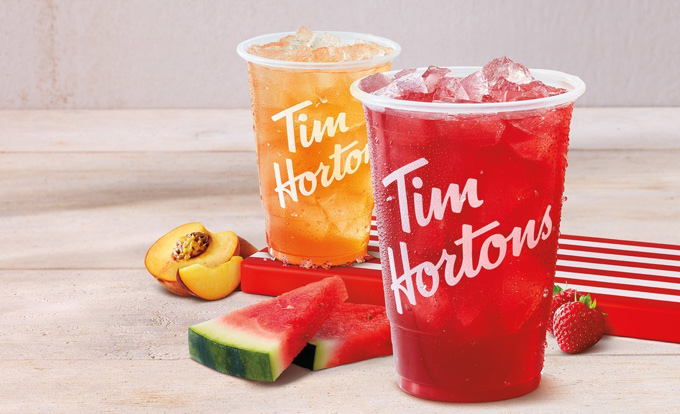 Nanaimo Bars
Nanaimo Bars are a Canadian staple, and perhaps one of our best inventions.
Find a bakery near you that offers them, or have a blast making the elaborate desserts from scratch. They're well worth the effort.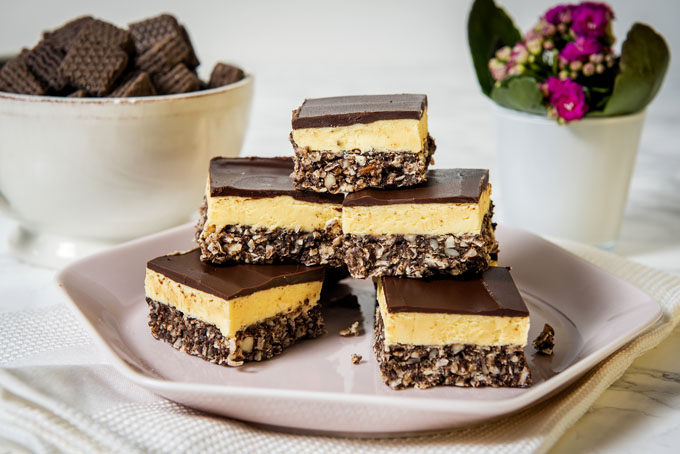 Significant Canada Day Celebrations
Tim Hortons Virtual Canada Day Fireworks 2021
On July 1, wherever you are in Canada, enjoy Canada Day fireworks in a fun and innovative way. Watch on your mobile device or computer.
Canada Day Ottawa
Unsurprisingly, the nation's capital holds the largest Canada Day celebration.
Usually, the prime minister or a visiting member of the British royal family presides over the occasion and gives a speech.
Past speakers have included the Duke and Duchess of Cambridge and even Queen Elizabeth II.
Afterward, the festival can begin along the banks of the Ottawa River and at Major's Hill Park. Expect concerts, food vendors, and interactive art installations.
Even though a lot of businesses shut down or operate under reduced hours for the holiday, a lot of Ottawa's museums – such as the National Gallery of Canada, the Canadian Museum of History, and the Canadian War Museum – stay open and offer free admission.
Locals can visit freely and appreciate Canadian history.
And, of course, the whole event is finished off with an evening fireworks show. It's not Canada Day without fireworks.
Canada Day Vancouver
Vancouver commemorates Canada Day with a city-wide parade and fishing festival.
On Granville Island, celebrants can expect to find multicultural performances, a parade, live music, and a huge birthday cake for the country.
Elsewhere, you'll find street hockey tournaments, food vendors, and ceremonies bestowing people with genuine citizenship awards.
Canada Day Montreal
In Quebec, Canada Day is usually celebrated in a more reserved fashion.
Historically, July 1st is a day when lease agreements often end, so a lot of Quebecois refer to it as "moving day."
But in Downtown Montreal, you'll still find a 21-gun salute from the Canadian Armed Forces kicking off the Canada Day festivities.
The following celebration includes food vendors, live music, exhibits, family-friendly fun, and a fireworks show over the Saint Lawrence River.
Canada Day Quotes
Happy Birthday, Canada!
Happy Canada Day to all Canadians!
Get together with family and friends and share the warmth for our great country!
Proud to be Canadian!
True North strong and free!
Keep calm and love Canada.
You can't buy happiness but you can live in Canada and that's pretty much the same thing!
Happy Canada, eh?
Wishing you a grand celebration today!
Canada Day crafts for kids
Please check out the Government of Canada website for fun Canada Day crafts and activities for kids.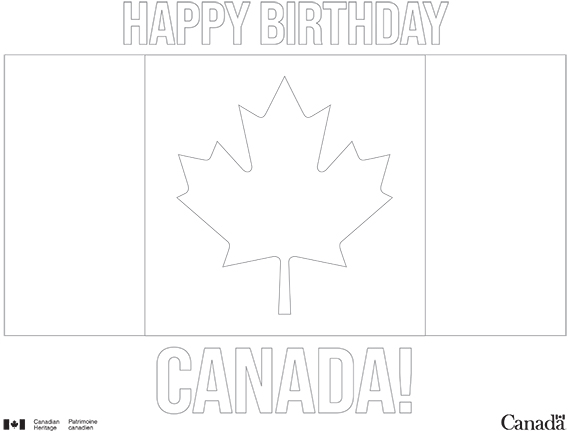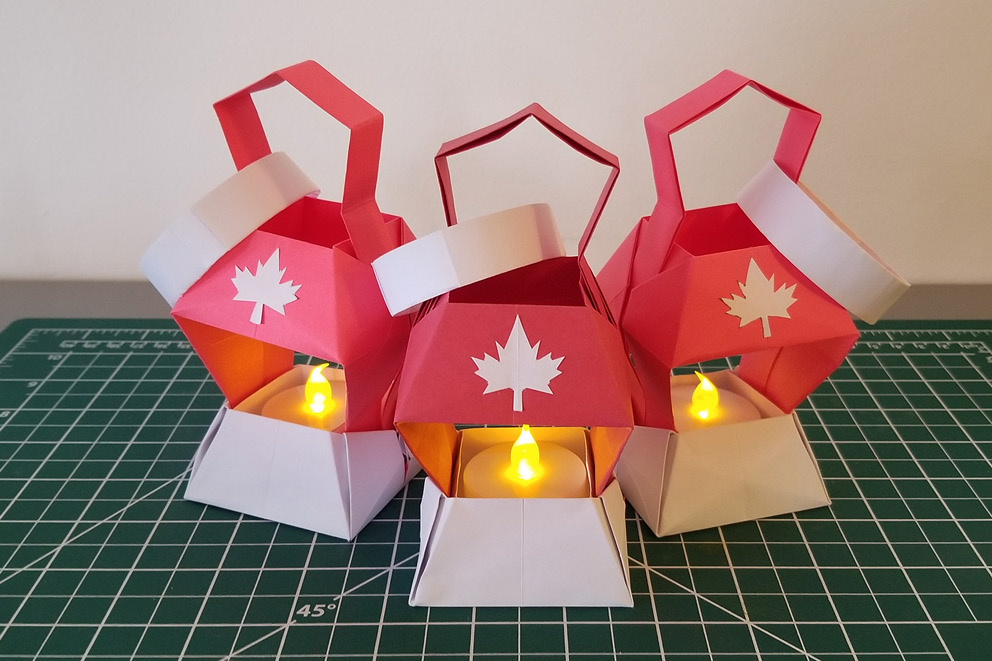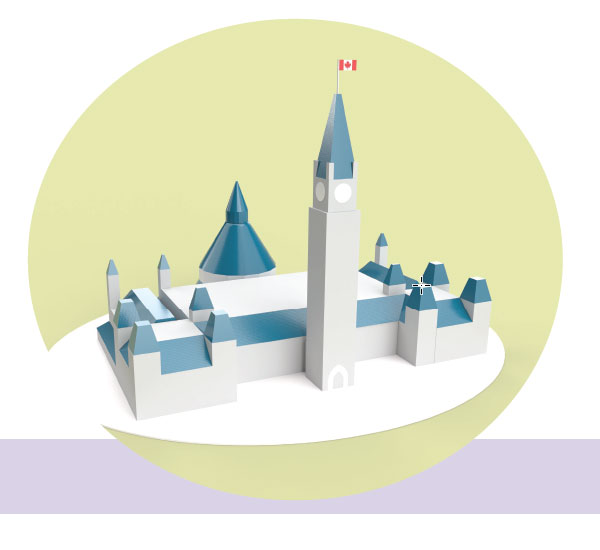 Canada Day 2021 is the perfect day to celebrate all the best things about Canada – from the quirky, to the downright cool.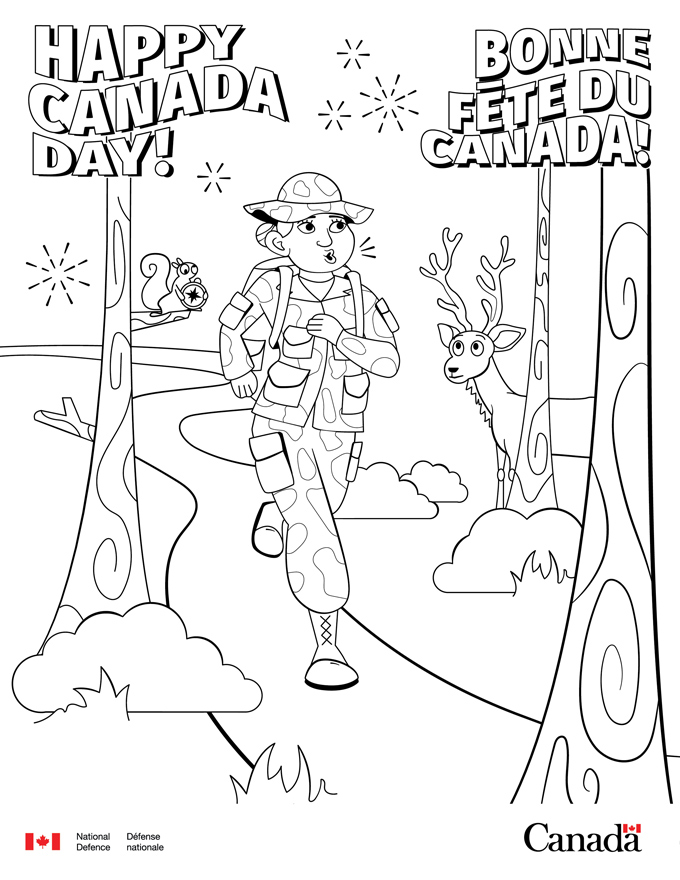 Whether you're spending the whole day at a barbecue or nibbling on a Tim Bit while you learn about Canadian history, now's the time to embrace everything that Canada is.