Opened just about a week ago in Downtown Abbotsford is a new artisan ice cream shop, Banter Ice Cream.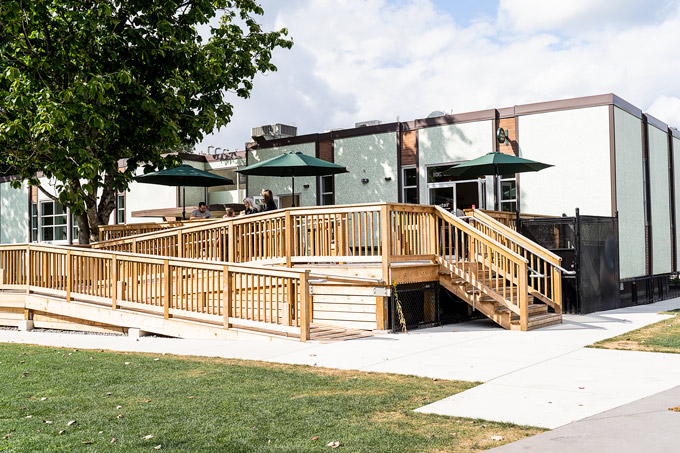 Banter Ice Cream was started by a local husband and wife duo, Laura and Zach, who was inspired by their love of light-hearted conversation and really good ice cream.
The ice cream parlour is located in the Old Centennial Library at Jubilee Park. Guests will love the beautiful, expansive deck that overlooks the park.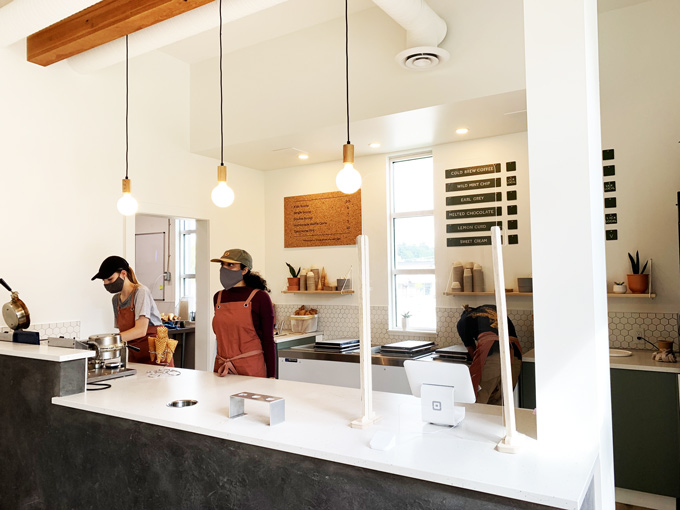 All of their ice cream is made in-house, in small batches, and they source as many ingredients from the Fraser Valley as they can.
They offer Kid's Scoops ($3.50), Single Scoops ($5), Double Scoops ($7), Homemade Waffle Cones ($1), and Take Home Pints ($10).
Some of their flavours include Cold Brew Coffee, Lemon Curd, Melted Chocolate, Earl Grey, Sweet Cream and more.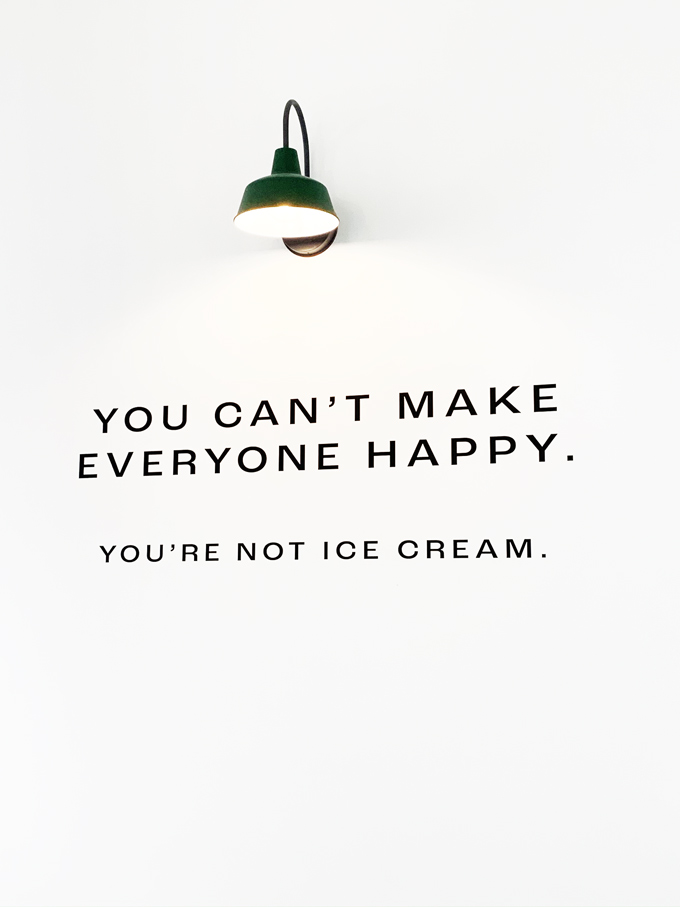 We stopped by Banter Ice Cream this past weekend and enjoyed the Cinnamon Toast Crunch and Vegan Coconut Mango. I enjoyed their smooth, creamy texture and the flavours tasted like what their name suggests.
You must try their ice cream with their housemade waffle cones made freshly just before your order. These cones are wonderfully buttery with crisp edges. PLUS the cones makes the shop smell AMAZING.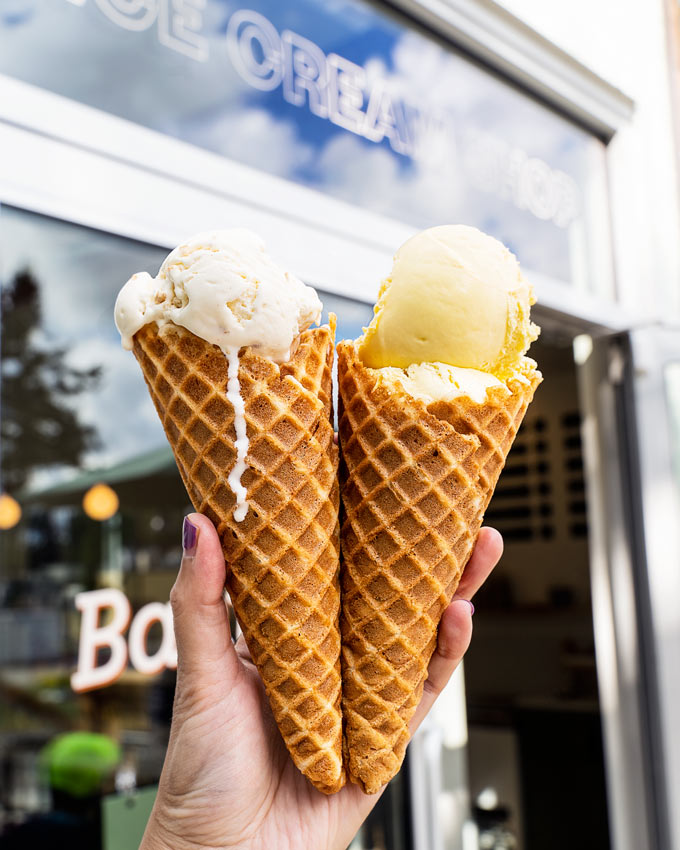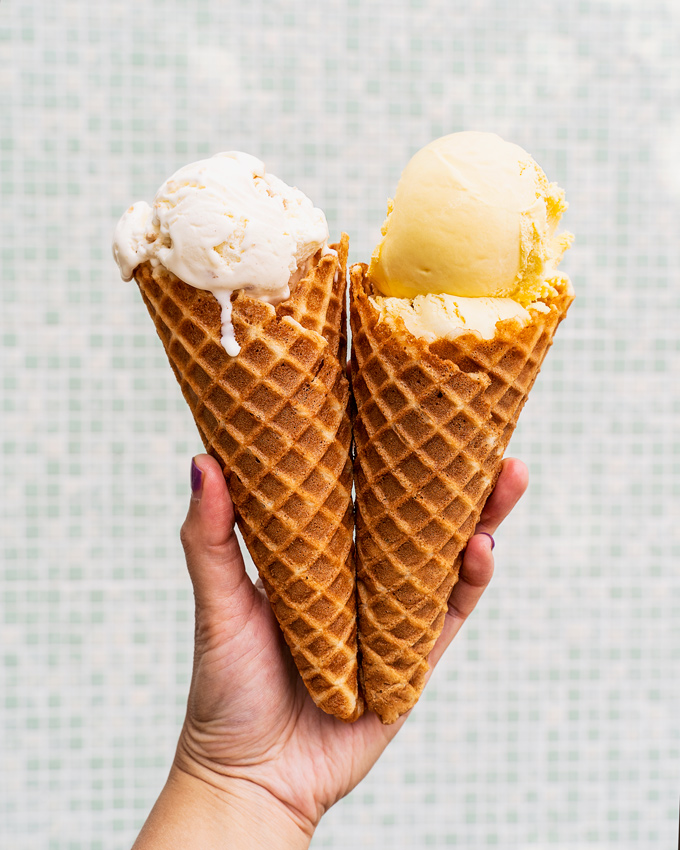 PRO TIP: The entrance to Banter Ice Cream is facing the park so if you headed there, it would be best to Google Map for Jubilee Park. There's free parking at the park.
Overall Impression
I loved the ice cream; the buttery, crisp waffle cones; and friendly the neighbourhood vibe at Banter. I'd love to go back and I would definitely recommend them as a great place to get ice cream in Abbotsford. Rating: 5/5
Banter Ice Cream
33660 S Fraser Way, Abbotsford, BC
www.bantericecream.com
Check out this post to find out where else to get ice cream in Abbotsford.