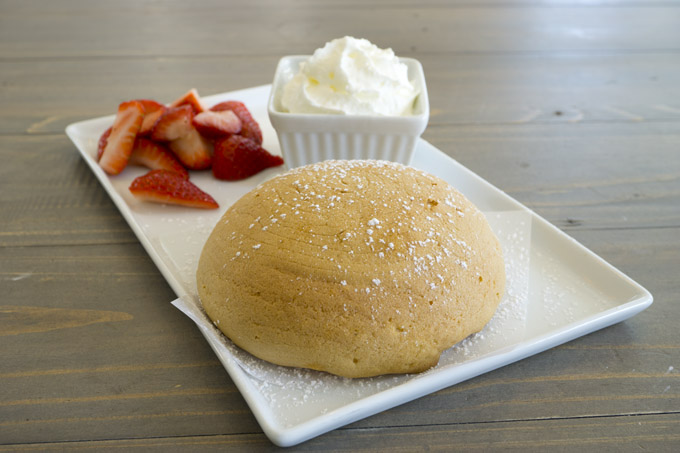 I was curious about PappaRoti after I had seen some pictures of their signature coffee buns on Instagram.  I wanted to understand the hype so I visited their cafe today on a rare sunny afternoon with the intention of trying out these buns with coffee caramel topping.
North American Flagship PappaRoti
PappaRoti is located in the West End on the corner of Robson and Nicola.  According to their website, they started in Malaysia but now have locations across Asia, the Middle East, Australia and the UK.  This Robson location is their first cafe in North America.
PappaRoti has a lot of nice seating outdoors which makes for great people watching.  I found the space to be clean and comfortable with lots of small tables but communal tables as well.  They also have free wifi!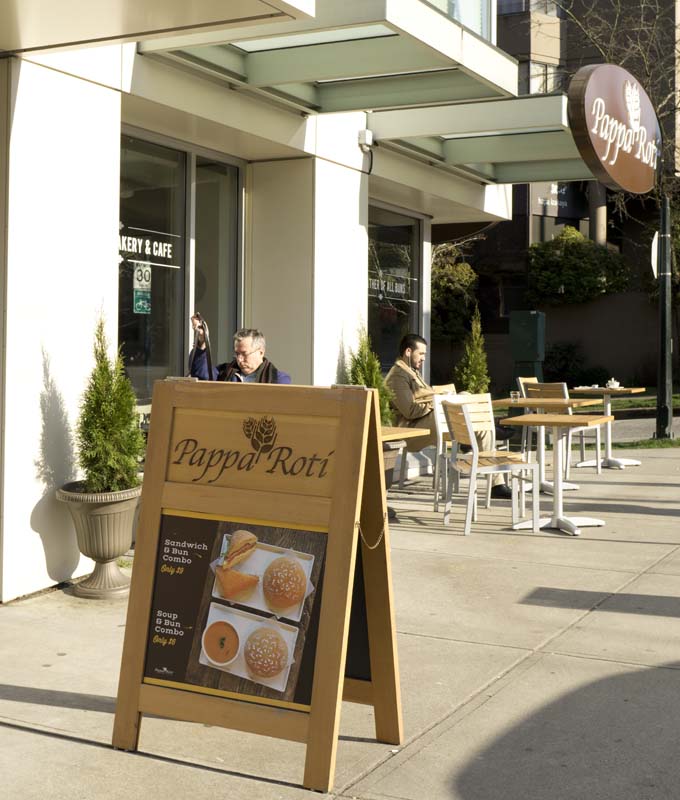 Crisp on the outside, soft on the inside
The original coffee bun is $3.50, but I opted for the strawberry and whip cream combo which was $5.50.  You can get single toppings for $1.50.  Upon tasting the signature PappaRoti bun, I was delighted by the crispiness and crunchiness on the outside from the caramel cream topping.  The bun has no filling, but it was very buttery and light on the inside.  The strawberries were fresh and nicely cut and the whip cream was light.  I enjoyed the overall presentation.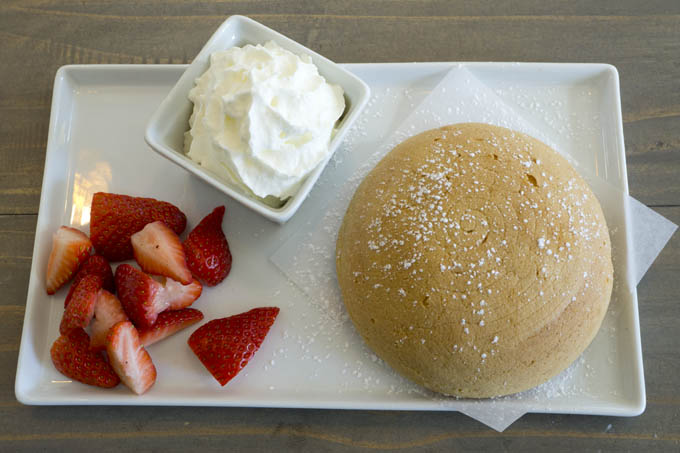 The bun looked quite round in shape and was nice and warm from the oven.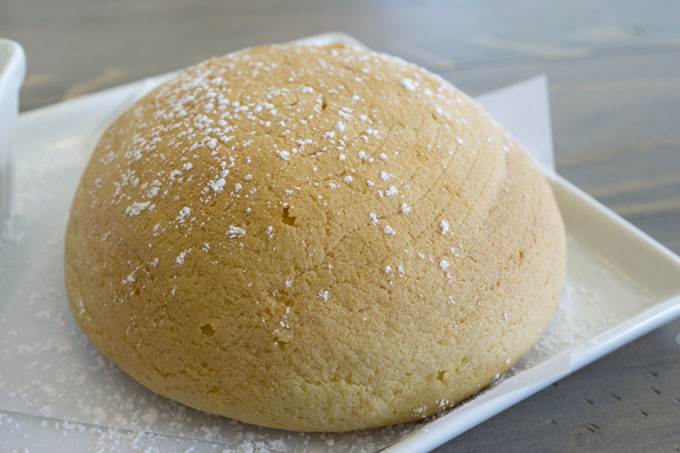 They offer self-serve free free lemon water if you choose not to buy one of their drinks.  My only issue is that the buns do seem a bit pricey with the original bun being $3.50 alone.  Additional toppings are $1.50 and a combo like the one I had is $5.50.  The bun is larger than your average bakery bun, but I still think the cost is on the higher end.  Aside from the price, the Papparoti coffee bun is undoubtedly tasty and is a nice light snack.